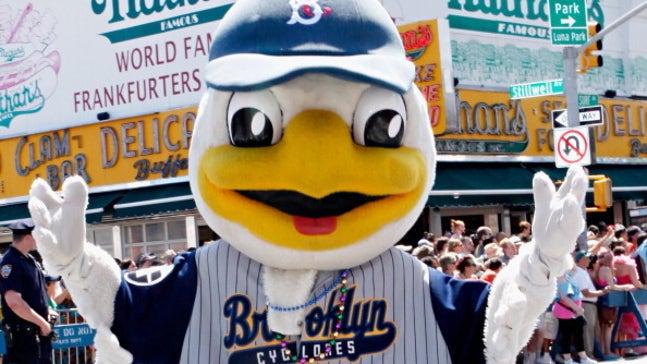 Cyclones' 'Big Bad Wolf' may create pork-induced food-comas
Published
Jul. 10, 2015 11:25 a.m. ET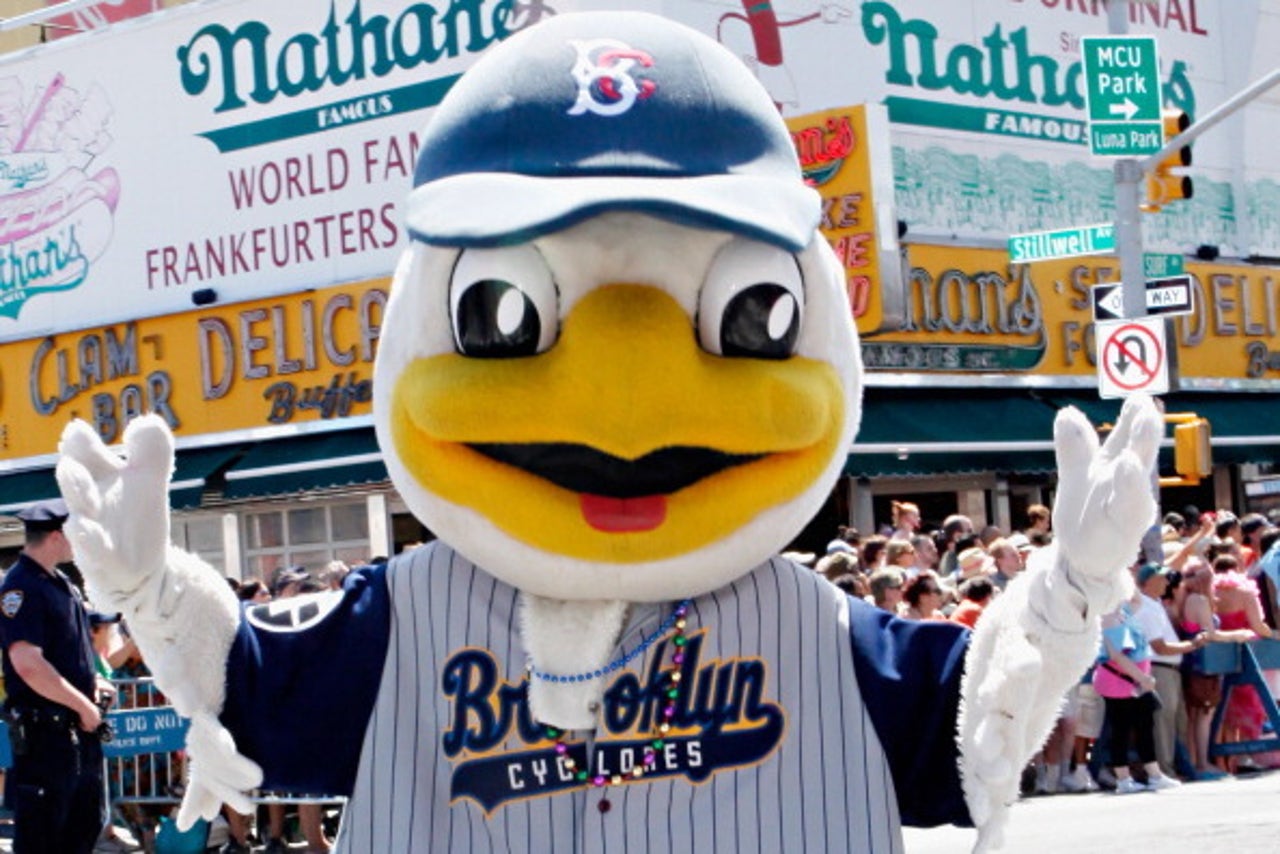 By Jason Rowan
The Brooklyn Cyclones, a Short-Season A minor league squad affiliated with the New York Mets, have unleashed a tantalizing sandwich featuring so much over-the-top porky goodness that it may induce a food comas all over the team's ballpark.
Behold, the Big Bad Wolf.
Yamma hamma.
As described on the team's official site, the Big Bad Wolf consists of provolone stuffed Chorizo, topped with 1/4 inch thick slab of bacon and mountain of Pulled Pork with BBQ Sauce, all served on a pretzel bun. The description also issues the following challenge: "You can huff, and puff but can you take this one down?"
And how.
The rolling-out of crazy concession items clearly has become a time-honored rite occurring in minor league ballparks, but in the big leagues as well. There has been a bumper crop of whacked-out new offerings this season, including something called a Fried S'mOreo, for crying out loud. Although we mustn't neglect mentioning the Krispy Kreme Donut Dog, either, obviously.
Or how about the Milwaukee Brewers' Down Wisconsin Avenue Brat and Inside the Park Nachos? The Arizona Diamondbacks' Churro Dog is awfully tempting fare as well. And then there is Houston Astros' Chicken & Waffle Cone. The Minnesota Twins even rolled out a Bloody Mary with a slice of pizza serving as a garnish.
Speaking of pizza, a Houston Astros affiliate introduced the Frankenslice, a wedge of pizza with a hot dog rolled into the outer crust. There's also a Kansas Royals affiliate's Krispy Kreme Donut Dog.
In other words, it's good to be a fan attending games in America's ballparks this season.
[H/T For the Win, image via Darren Rovell/Twitter]
More from Sportress of Blogitude:
---
---