Major League Baseball
Major League Baseball
Cubs-Indians: A capsule look at the World Series
Published
Oct. 23, 2016 4:54 p.m. ET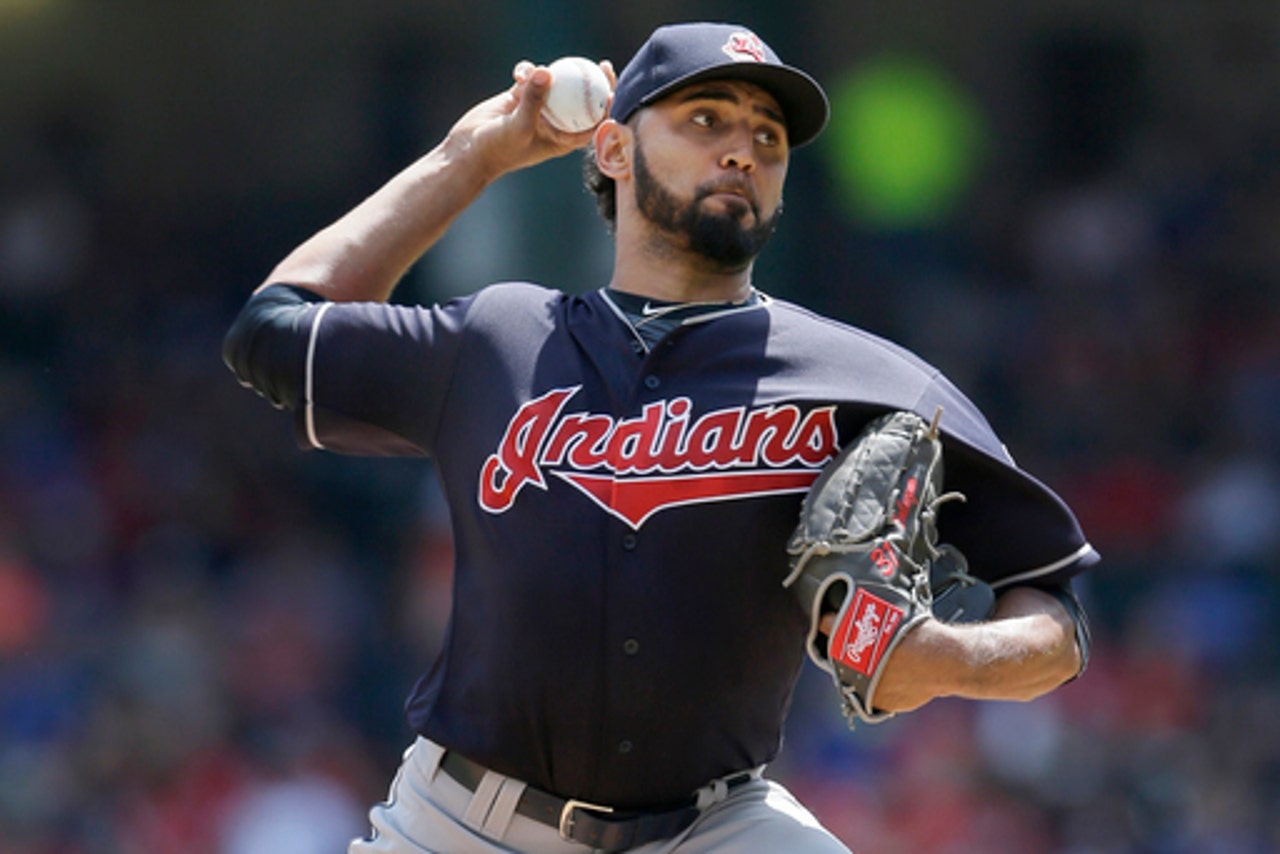 A look at the best-of-seven World Series between the Chicago Cubs and Cleveland Indians:
---
Schedule: (All times EDT) Game 1, Tuesday, at Cleveland (8:08 p.m.); Game 2, Wednesday, at Cleveland (8:08 p.m.); Game 3, Friday at Chicago (8:08 p.m.); Game 4, Saturday at Chicago (8:08 p.m.); x-Game 5, Sunday, Oct. 30, at Chicago (8:15 p.m.); x-Game 6, Tuesday, Nov. 1, at Cleveland (8:08 p.m.); x-Game 7, Wednesday, Nov. 2, at Cleveland (8:08 p.m.). (All games on FOX).
x-if necessary.
---
Season Series: Did not play.
---
Projected Lineups:
Cubs: CF Dexter Fowler (.276, 13 HRs, 48 RBIs), 3B Kris Bryant (.292, 39, 102, 121 runs, 176 hits), 1B Anthony Rizzo (.292, 32, 109, 170 hits), LF Ben Zobrist (.272, 18, 76), SS Addison Russell (.238, 21, 95), RF Jason Heyward (.230, 7, 49), 2B Javier Baez (.273, 14, 59), DH Miguel Montero (.216, 8, 33) or Jorge Soler (.238, 12, 31), C David Ross (.229, 10, 32) or Willson Contreras (.282, 12, 35 in 76 games).
Indians: DH or 1B Carlos Santana (.259, 34, 87, 99 walks), 2B Jason Kipnis (.275, 23, 82, 41 doubles), SS Francisco Lindor (.301, 15, 78, 19 steals), 1B or DH Mike Napoli (.239, career highs with 34 HRs, 101 RBIs), 3B Jose Ramirez (.312, 11, 76, 46 doubles, .357 with runners in scoring position), RF Lonnie Chisenhall (.286, 8, 57), LF Rajai Davis (.249, 12, 48, team-high 43 steals) or Coco Crisp (.231, 13, 55 with Oakland and Cleveland), CF Tyler Naquin (.296, 14, 43, among top 5 rookies in several offensive categories), C Roberto Perez (.183, 3, 17 in 61 games, limited by broken thumb).
---
Projected Rotations:
Cubs: LH Jon Lester (19-5, 2.44 ERA, 197 Ks), RH Jake Arrieta (18-8, 3.10), RH Kyle Hendricks (16-8, MLB-best 2.13), RH John Lackey (11-8, 3.35).
Indians: RH Corey Kluber (18-9, 3.14, 227 Ks in 215 innings), RH Josh Tomlin (13-9, 4.40, 36 HRs in 174 innings), RH Trevor Bauer (12-8, 4.26, career-high 190 innings), LH Ryan Merritt (1-0, 1.64, 11 innings).
---
Relievers:
Cubs: LH Aroldis Chapman (4-1, 1.55, 36/39 saves, 90 Ks, 58 IP for Yankees and Cubs), RH Hector Rondon (2-3, 3.53, 18/23 saves), RH Pedro Strop (2-2, 2.85), RH Carl Edwards Jr. (0-1, 3.75, 2 saves), LH Mike Montgomery (4-5, 2.52, 49 games, 7 starts for Mariners and Cubs), LH Travis Wood (4-0, 2.95), RH Justin Grimm (2-1, 4.10).
Indians: RH Cody Allen (3-5, 2.51, 32/35 saves), RH Bryan Shaw (2-5, 3.24, 75 games), LH Andrew Miller (10-1, 1.45 ERA, 12 saves, 14.9 Ks per 9 innings with Yankees and Indians), RH Dan Otero (5-1, 1.53, 39 of last 46 appearances scoreless), RH Jeff Manship (2-1, 3.12, 53 games), RH Zach McAllister (3-2, 4.44, 53 games), RH Mike Clevinger (3-3, 5.26 in 17 games, 10 starts).
---
Matchups:
Baseball's two longest championship droughts, so one is about to end. While the Indians seek their first World Series title in 68 years, the Cubs haven't won it all since 1908. Chicago captured NL pennant for first time since 1945. ... Teams are intertwined at the top. Cubs executive Theo Epstein won two World Series titles in Boston with Indians manager Terry Francona. In 2004, they helped Red Sox win World Series for first time since 1918. ... Francona and Cubs skipper Joe Maddon will match wits. They are two of baseball' most creative, risk-taking managers. ... Cleveland and Chicago are separated by roughly 300 miles, and both cities sit on Great Lakes. ... Clubs are 9-9 against each other in interleague play. They split four games in 2015, with each team pitching a shutout. Chicago's 17-0 drubbing was most lopsided shutout in interleague history. ... Chapman and Miller spent about 2 1/2 months in same bullpen with New York Yankees this year. Now, they could be dueling it out on the mound in late innings to determine which team wins World Series. ... Cubs have power arms on a staff that ranked third in majors with 1,441 strikeouts this season. ... Cubs were third in majors in runs (808) and second in on-base percentage (.343). ... Led by the almost-unhittable Miller, Cleveland's excellent bullpen had a 1.67 ERA in 32 1/3 innings during AL playoffs. Miller was selected MVP of ALCS, joining Koji Uehara (2013), Mariano Rivera (2003) and Dennis Eckersley (1988) as only relievers to win the award. ... Cleveland's three shutouts in postseason are most by an AL team since Yankees had four in 1998. ... Lindor, emerging as a star, batted .323 in playoffs, highest for any Cleveland regular. Indians are hitting just .208 in postseason. ... Indians are 69-1 this season when leading a game by three runs at any point. ... Tomlin has been Cleveland's unsung hero, winning both playoff starts with a 2.53 ERA in his first postseason. He was dropped from rotation after going 0-5 in August. ... Perez has been terrific behind plate in postseason and his defense has been good all year. He threw out 46 percent of would-be base stealers, and Indians went 33-20 with him as starter. ... Chicago opened as heavy favorite to win Series. John Avello, who makes the odds at Wynn Las Vegas, set line Saturday night with a bettor needing to wager $220 on the Cubs to win $100. A $100 bet on the Indians would pay $190 if they win. ... Cleveland has home-field advantage because American League won All-Star Game.
---
Big Picture:
Cubs: World Series favorites since opening day, Chicago (103-58) finished with best record in majors and entered playoffs with a large, excited fan base hoping against hope that the first championship in more than a century was finally around the corner. Now, the Cubs need just four more wins to make it happen. Chicago jumped out to 25-6 start on the way to a runaway title in NL Central. Knocked off playoff-tested San Francisco in tense NL Division Series and took out Dodgers in NLCS after getting swept by Mets a year ago. Cubs rebounded from back-to-back shutout losses against Los Angeles by scoring 23 runs over final three games. Hendricks pitched two-hit ball over 7 1/3 innings to beat Clayton Kershaw 5-0 in clinching Game 6 at rollicking Wrigley Field. ... Rizzo broke out of 2-for-26 slump by going 7 of 14 with two homers and five RBIs over final three games of NLCS. Russell busted out of 1-for-24 slide, going 6 for 13 with two homers and four RBIs in last three games. Baez and Lester were co-MVPs of NLCS. Baez hit .318 (7 for 22) with five RBIs against Dodgers. He also stole home in Game 1 and shined on defense. Lester went 1-0 with 1.38 ERA in two starts. ... Bryant, a favorite for NL MVP after winning Rookie of the Year last season, joined Rogers Hornsby (1929), Hack Wilson (1930) and Derrek Lee (2005) as the only players in franchise history with at least 120 runs, 35 doubles, 39 homers and 100 RBIs. ... Hendricks and Lester became first teammates to run 1-2 in the majors in ERA since Houston pitchers Roger Clemens and Andy Pettitte in 2005. Both figure to get strong consideration for the NL Cy Young Award, which Arrieta won last year. ... Lester matched his career high for wins. ... Cubs pitchers led the majors with a 3.15 ERA. They gave up the fewest runs (556) and hits (1,125).
Indians: Hoping to deliver a rare double championship for Cleveland after LeBron James and the Cavaliers won NBA crown in June. ... Cleveland is making its sixth World Series and first since 1997, when Indians lost Game 7 in extra innings to Marlins. ... Francona has pushed all the right buttons in postseason and masterfully maneuvered his stellar bullpen, led by the incomparable Miller. ... Francona is 8-0 in World Series games. ... Indians, who have overcome injuries, suspensions and doubts all season, are 7-1 in postseason after sweeping Boston in AL Division Series and eliminating Toronto in five games in ALCS. ... Merritt emerged as unlikely hero in ALCS. Rookie practically came out of nowhere to fill spot in injury-riddled rotation and pitched 4 1/3 scoreless innings in clinching Game 5. ... Bauer's cut right pinkie knocked him out of Game 3 in the first inning, but Cleveland's bullpen again came through. Bauer expects to be able to pitch in World Series after slicing his finger open while repairing one of the drones he likes to fly as a hobby. ... Indians (94-67) took lead in AL Central on June 4 and never looked back. Cleveland's adversity has included losing star outfielder Michael Brantley for all but 11 games following shoulder surgery; PED suspensions for outfielders Abraham Almonte and Marlon Byrd; and injuries to starters Carlos Carrasco and Danny Salazar in the season's final month. ... Indians got unexpected contributions from Ramirez, Naquin and others to more than pick up slack. ... Cleveland's starting pitching was supposed to carry club, but consistent lineup and one of baseball's best bullpens has Indians in World Series. ... Following Cavs' historic comeback against Golden State, Indians don't feel pressured to end city's long championship dry spell that had dated to 1964. ... Front office stepped up at trade deadline and acquired Miller, the lights-out lefty who has dominated in postseason. Acquisitions of Crisp and Brandon Guyer provided depth and experience in outfield following suspensions. ... Indians are a different team at home, where they went AL-best 53-28 and led league with 11 walkoff wins. They are 4-0 at Progressive Field in postseason. ... Indians didn't lose three straight all season.
---
Watch For:
- Thanks, Yanks. Looking for lockdown relief help to boost a championship charge, each team pulled off a blockbuster trade with the retooling Yankees in late July. First, the Cubs found a new closer in Chapman. The left-hander from Cuba, who can become a free agent after the World Series, is baseball's hardest thrower with a fastball that regularly tops 100 mph. Six days later, the Indians landed Miller and resolved to feature him in a flexible role. Both clubs gave up a multiplayer package of touted prospects, a price that certainly seems worth it now.
- Young Stars Up The Middle. With their big smiles, immense talent and clutch performances, Baez and Lindor both grabbed attention during the playoffs and introduced themselves to a national audience. Effervescent, smooth and sometimes flashy, they play with poise and confidence beyond their years. Both were born in Puerto Rico and went to high school in Florida. Cleveland drafted Lindor eighth overall in 2011 - one pick before the Cubs nabbed Baez. Now, they square off on baseball's biggest stage.
- Comeback Kids? Salazar and Cubs slugger Kyle Schwarber could be back for the World Series after missing extended time with injuries. Salazar, an All-Star this season, hasn't appeared in a major league game since Sept. 9 because of tightness in his right forearm. But he's thrown well in recent sessions and could be an option for Francona - even if it's out of the bullpen. Schwarber is a big surprise after undergoing major left knee surgery in April. But he was cleared to run about a month ahead of schedule and began playing Saturday in the Arizona Fall League with hopes of returning as a designated hitter against Cleveland.
- Track Meet. The Indians love to run. Davis led the AL in stolen bases and Cleveland had a league-high 134. Lindor, Ramirez, Kipnis and Crisp are all threats on the bases and could have a field day against Lester and Arrieta, neither of whom are good at holding runners. In fact, the Cubs gave up 133 steals - second-most in baseball.
- The Target. Well aware of the club's 108-year championship drought, the Cubs showed up for spring training bolstered by the additions of Heyward, Zobrist and Lackey, and with a neat new slogan coined by Maddon: ''Embrace the Target.'' The phrase went on a T-shirt, and the Cubs could not have worn it any better so far. They won their division by 17 1/2 games and finished with eight more wins than any other team. They had the depth and versatility to withstand injuries, and the spunk to pull out 14 wins in their final at-bat before adding three more in the NL playoffs.
- Grim Reliever. No player has impacted the postseason as much as Miller, the 6-foot-7 lefty who buckles knees with his devastating slider. He has struck out 21 over six scoreless appearances spanning 11 2/3 innings, many of the hitters flailing helplessly. Francona has brought in Miller as early as the fifth inning and won't hesitate to go to him in any spot.
---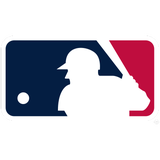 Get more from Major League Baseball
Follow your favorites to get information about games, news and more
---