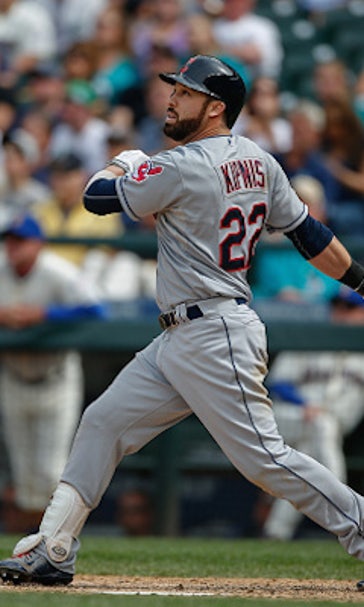 'Corrected' 2015 MLB All-Star Game picks
July 7, 2015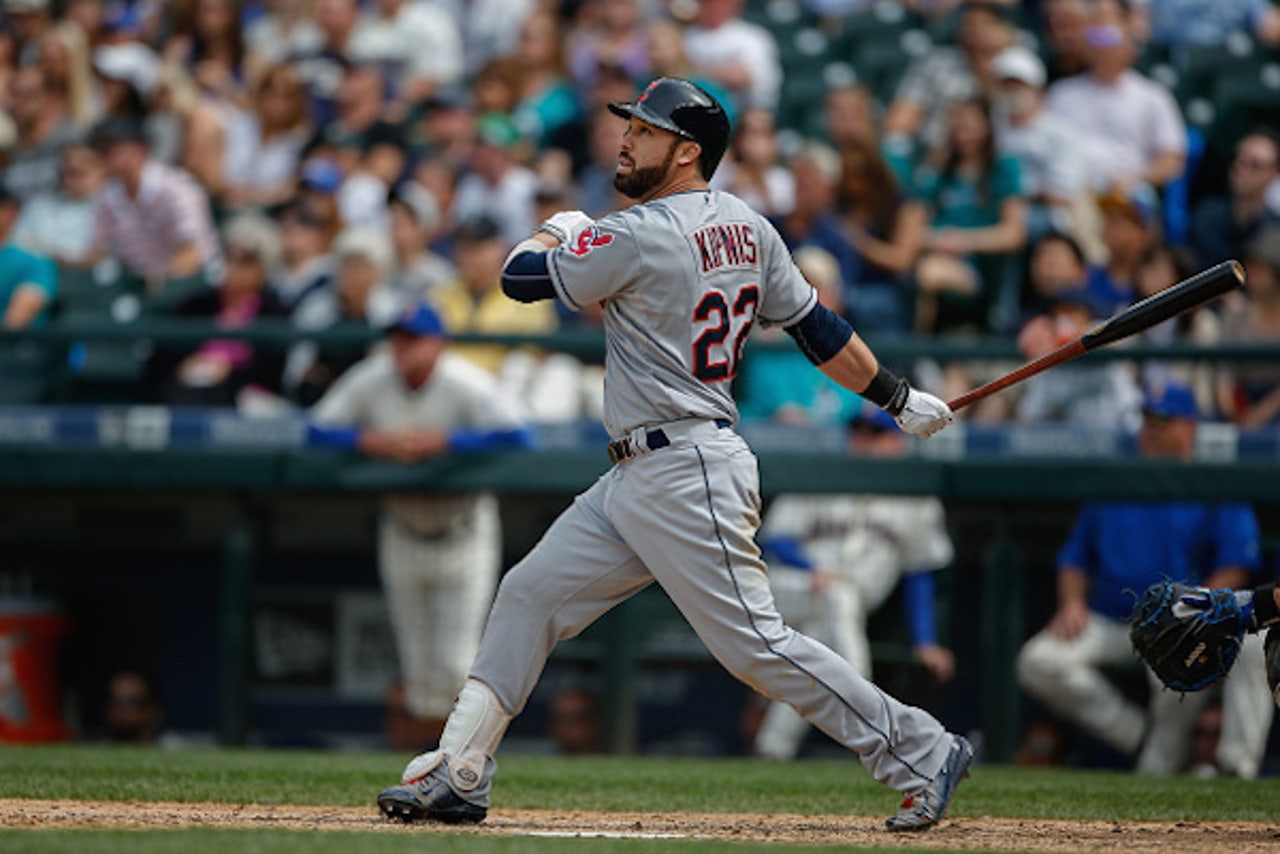 By Matt Whitener
Over the past three months, the road to the MLB All-Star Game has been meticulously tracked here at The Sports Fan Journal on a month-to-month basis. But now with the official teams selected, the effort formerly known as the "Way Too Soon" MLB All-Star teams can now simply (and far more humbly, as well) be known as the "Corrected" MLB All-Star teams. While these are not the teams that were announced last night and take to the field a week from today in Cincinnati, they are representative of the best of the best at each position, as I see it.
Without the complication of fan voting and managerial agendas picks (ahem, Joe Panik), we hereby bring to you the All-Star teams for each league in a true, balanced and, of course, correct fashion. The rules remain the same as they have in the months past: 34 players per team, and each team represented in fashion that best fits making a competitive team.
However, one difference in this edition is that injured players are selected, in recognition of their first-half achievements, but then replaced with a healthy option. Injured players are noted by an asterisk (*), while replacements receive two (**). Oh … and stay tuned tomorrow, when The Rev and I debate these selections, as has become tradition around these parts.
But for today, let's get to those corrected MLB All-Star game rosters.
NATIONAL LEAGUE ALL-STARS
Catcher: Buster Posey, Giants
It was the easy call, the right call. Buster is doing his usual brilliance between the lines, which is a balance of being the glue of the Giants' effort and posting individually excellent numbers as well. He has directed his third career no-hitter this year already and has made a questionable Giants club into a legitimate contender for another postseason run.
First Base: Paul Goldschmidt, Diamondbacks
He is obliterating NL pitching right now and is on pace to post some awe-inspiring, yet competitively worthless, numbers due to the struggles of the D'Backs. Regardless, he will close out the first half in firing range of a .340+ average, 40 home runs, 130 RBI, 200 hits, 40 doubles and 30 stolen bases. And those numbers slack jaws regardless of where his team sits in the standings.
Second Base: Dee Gordon, Marlins
Nobody really believed that Gordon could keep up the pace that he tore through the first month of the season at plate with, but entering four months later, he is still going full speed. And that should be taken literally, as in addition to his .339 average, he has swiped 29 bases and clocked four triples as well.
Third Base: Todd Frazier, Reds
Nobody made up more ground to take a starting spot in either league than Frazier did, and it was a rare occasion of the right guy playing his way up the ballot and getting rewarded with the vote as well. In a year where there is no shortage of excellent play at the hot corner in the NL, his 25 home run effort and previously under-appreciated all-around game deserves the nod.
Shortstop: Jhonny Peralta, Cardinals
Once again, he has been the gear that makes the flexible Cardinal offense possible. Capable of hitting and contributing at any part of the lineup, it has been Peralta's play that has allowed St. Louis to establish itself as the best all-around team in the game, all while enduring injuries to Matt Hollliday, Matt Adams and Jon Jay.
Outfield: Bryce Harper, Nationals; *Giancarlo Stanton, Marlins; Andrew McCutchen, Pirates.
Harper is the National League's first-half MVP and has resoundingly come into his own, as the long-heralded (but oft-injured) youngster has been the most potent bat in either league this year. He is playing at a pace that could make him the first player since Mike Trout to turn in a WAR figure that soars over 10, which is the mark of an all-time great campaign.
The injury to Stanton that will keep him out of this year's ASG is as frustrating a one as I can recall in some time. He will be back early enough in the second half and will still have a good chance of meeting 40 home runs, but he was on pace to reach 50 with ease and knock on the door of 60.
McCutchen has had a proving-ground season for how good he is. When he struggled through the first month and a half, the Pirates were seen as underachievers. But when he heated up, the Bucs immediately propelled into the Wild Card picture, which they are currently still in the driver's seat of. He's one of the game's great stars, and his pull has never been more gravitational than it currently is.
(Replacement Start Pick for Stanton: Justin Upton, Padres)
Pitcher: Max Scherzer, Nationals
In a year where there have been some truly amazing starting efforts around the NL, it is a testament to how amazing Scherzer has been that the decision for him to take to the hill first is not even close to a difficult one. His 2014 has not just been great for this year; it is an all-time excellent effort.
Case in point: In his four starts since June 14, his stats look just absurd — 34.1 innings pitched, four earned runs, 42 strikeouts versus ONE walk. Also, three wins, including a no-hitter that was a perfect game through 26 outs and another outing that saw a no-no go into the ninth as well.
Reserves: A.J. Pollack (ARI)**, Kris Bryant (CHI), Anthony Rizzo (CHI),Nolan Arenado (COL), Troy Tulowitzki (COL), Brandon Crawford (SF),Adrian Gonzalez (LA), Joc Pederson (LA), Ryan Braun (MIL), Justin Upton(SD), Derek Norris (SD), Yadier Molina (STL), Kolten Wong (STL)
Pitchers: Shelby Miller (ATL), Zach Greinke (LA), Clayton Kershaw (LA),Jacob deGrom (NYM), Cole Hamels (PHI), A.J. Burnett (PIT), Gerrit Cole(PIT), Mark Melancon (PIT), Tony Watson (PIT), Madison Bumgarner (SF),Michael Wacha (STL), Trevor Rosenthal (STL), Drew Storen (WSH)
AMERICAN LEAGUE ALL-STARS
Catcher: Stephen Vogt, Athletics
He has been a menace at the plate and proved that what he showed in spurts last year as he shifted between catcher, first base and designated hitter was not a fluke. He is leading all AL catchers in hits, home runs, RBI, on-base + slugging percentage and batting average. Vogt's earned his stripes thus far.
First Base: Miguel Cabrera, Tigers*
Miggy's first trip to the disabled list in his career will significantly impact the potential of the AL All-Star offering, as he will be sidelined with a bad thigh during the game. The game's premier hitter is leading the AL in hitting, owning a .350/.456/.578 slash on the year, while doing everything humanly possible to keep the Tigers afloat.
(Replacement Starter Pick: Albert Pujols, Angels)
Second Base: Jason Kipnis, Indians
The debate at the ballot box between Omar Infante and Jose Altuve earning starting rights was nice but still misplaced because no second baseman in either league is outdoing Kipnis this year. He hit .397 over May and June, while wielding a strong glove as well.
Third Base: Josh Donaldson, Blue Jays
Justice was served resoundingly as Donaldson rebounded in the popular vote to not only overtake Mike Moustakas for starting third base honors, but also setting an all-time record for votes received in the process. And considering he is at the heart of the AL MVP race yet again with is 20 home run, .300 average, brilliant defensive campaign, the praise is due.
Shortstop: Xander Bogaerts, Red Sox
It is not a great year for AL shortstops, but Bogaerts has proven himself to be worthy of the substantial praise he garnered as a top prospect a few years back. He is leading AL shortstops in hits and RBI, while checking in with an average over .300.
Outfield: Mike Trout, Angels; Jose Bautista, Blue Jays; J.D. Martinez, Tigers
Trout is doing everything great yet again, par for the course. From hitting the long ball (21 HR), to stealing bases and hits at the wall nightly in the field, he is the game's best player and displays why regularly.
Bautista's average has been down some, but he still is a run-creating factory. His 57 RBI are third in his league, while his on-base percentage (.392) is second of all AL outfielders behind Trout.
Martinez has once again gone ballistic as mid-summer has hit, stroking 15 home runs and 36 RBI since June 1. He sits second in the AL in home runs and has proven once and for all that last year was a coming of age, not a fluke.
Pitcher: Chris Sale, White Sox
When one goes on streaks that rival those of Sandy Koufax and Pedro Martinez, its a sure fire sign that business has been good thus far in the season. And despite the struggles of the South Siders thus far, every fifth day Sale has been brilliant. He tied Martinez's all-time record for consecutive games with double digit strikeouts at 8, while he joined Koufax as the only hurler since 1900 to run up three consecutive games of at least 12 K's and one run or fewer. Overall, he has run up 81 strikeouts in his last 53 innings and opposing batters are surviving to the tone of a .185 average against him.
Designated Hitter: Nelson Cruz, Mariners
Cruz has conquered Safeco Field's confines in his first year in the Northwest, becoming the only source of dependable production for the M's. He checks in the top 10 in every major statistical category in his league and is on pace to once again challenge for the AL home run crown, having now hit 61 over the past two years.
Reserves: Jose Iglesias (DET), Jose Altuve (HOU), Albert Pujols (LA), Alex Gordon (KC), Manny Machado (BAL), Salvador Perez (KC), Brian Dozier(MIN), Brett Gardner (NY), Mark Teixeira (NY), Prince Fielder (TEX),Russell Martin (TOR), Lorenzo Cain (KC)
Pitchers: Zach Britton (BAL), Chris Sale (CHI), David Price (DET), Dallas Keuchel (HOU), Wade Davis (KC), Edinson Volquez (KC), Huston Street(LA), Glen Perkins (MIN), Dellin Betances (NYY), Sonny Gray (OAK), Felix Hernandez (SEA), Chris Archer (TB), Brad Boxberger (TB), Yovani Gallardo (TEX)
More from The Sports Fan Journal:
[fsnewslettersubscription]
---
---