Major League Baseball
Major League Baseball
Chicago's Jackie Robinson West creating LLWS buzz
Published
Aug. 14, 2014 4:12 a.m. ET

Win or lose, youngsters from Chicago will leave a lasting impression on the Little League World Series.
The Jackie Robinson West team is comprised of all African-American players. On Thursday, their league will make its first appearance in 31 years in South Williamsport, Pennsylvania - the latest indicator that baseball is making small strides in an effort to lure young African-Americans back to the game.
The number of African-Americans in the major leagues has dwindled steadily since the mid-1980s, when they comprised about 19 percent of rosters; the number stood at 8.1 percent on opening day this year.
Jackie Robinson West, representing the Great Lakes, got off to a good start. It beat Northwest champion Lynnwood Pacific 12-2 in its first game Thursday.
Still, No one is ready to proclaim the sport is back in talent-rich inner city neighborhoods because of Jackie Robinson West's success. However, programs such as the Little League Urban Initiative, Major League Baseball's RBI (Reviving Baseball In Inner Cities) and Urban Youth Academy clearly are making a difference.
David James, senior director of MLB's RBI program is familiar with the team's history and is delighted to see it back on Little League's biggest stage.
''All of us at MLB is talking about that team,'' said James, a native of Williamsport and a former head of the Little League Urban Initiative. ''It's really good for the game.''
The RBI program has grown over the years and now has a presence in 200 cities with about 230,000 participants.
Jackie Robinson West, which bears the name of the first black player in the major leagues, has a storied history. Joseph Haley founded the league that's grown to include 28 teams. Haley's son, Bill, runs the program and it is one of the Urban Initiative success stories.
It's the first all-black team from Chicago to reach the World Series since 1983 and the first Urban Initiative affiliate to earn a berth since Harlem in 2002.
While the Urban Initiative helps provide resources essential to running successful leagues, its director - Demiko Ervin - is reluctant to take credit for Jackie Robinson West's success, noting that the program has been around since 1971.
''Everybody wants to talk about the Urban Initiative League and how we've helped'' Jackie Robinson West,'' Ervin said. ''They've benefited from the program, but I've got to give so much credit to the folks in that league and folks in that community.
''It doesn't work if you don't have the coaches and the volunteers that come out, support them and do the things that it takes to run a league,'' Ervin added. ''They're one of the better Urban Initiative Leagues in the country.''
The players' parents got an assist from some major leaguers.
Atlanta Braves outfielders Justin and B.J. Upton were among those contacted by Colorado Rockies pitcher LaTroy Hawkins about chipping in to pay the travel costs to Pennsylvania.
''I know when I was a kid, I wanted my family to be there to support me and see me play,'' Justin Upton said. ''I thought it would be cool for them to see the experience with the kids.
''It's good to see young African-American kids playing and having a team full of young kids enjoying the game. Hopefully, it can be something that makes them think `I'd like to play on that stage, so maybe I should pursue baseball.'''
Detroit's Torii Hunter said he got texts about helping out from Hawkins, and former major leaguers Jacque Jones and Junior Spivey, ''all the boys I kind of grew up in this game with.''
''It's inner city, so it's what I love to do, give those guys the life experiences more than anything,'' Hunter said. ''Their families, the kids, get a chance to travel and go somewhere and see something different. I think if you give more inner-city kids those life experiences, it changes everything.''
Jackie Robinson West is one of nearly 200 Urban Initiative Leagues in about 100 cities across the country, although no records are available on how many young African-Americans are involved because most registration forms don't request information on nationality or race.
''We don't keep those kinds of statistics,'' Ervin said.
''A lot of people think it has to do with leagues having a predominate number of African-Americans, and that's not it. It's more of a need-based program,'' Ervin added. ''We want to make sure all of our leagues, all communities, all neighborhoods, from the affluent to the disadvantaged have the opportunity to play Little League. That's what it about.''
---
AP Sports Writers Noah Trister in Detroit and Charles Odum in Atlanta contributed to this report.
---
---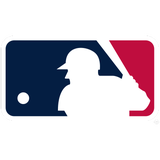 Get more from Major League Baseball
Follow your favorites to get information about games, news and more
---