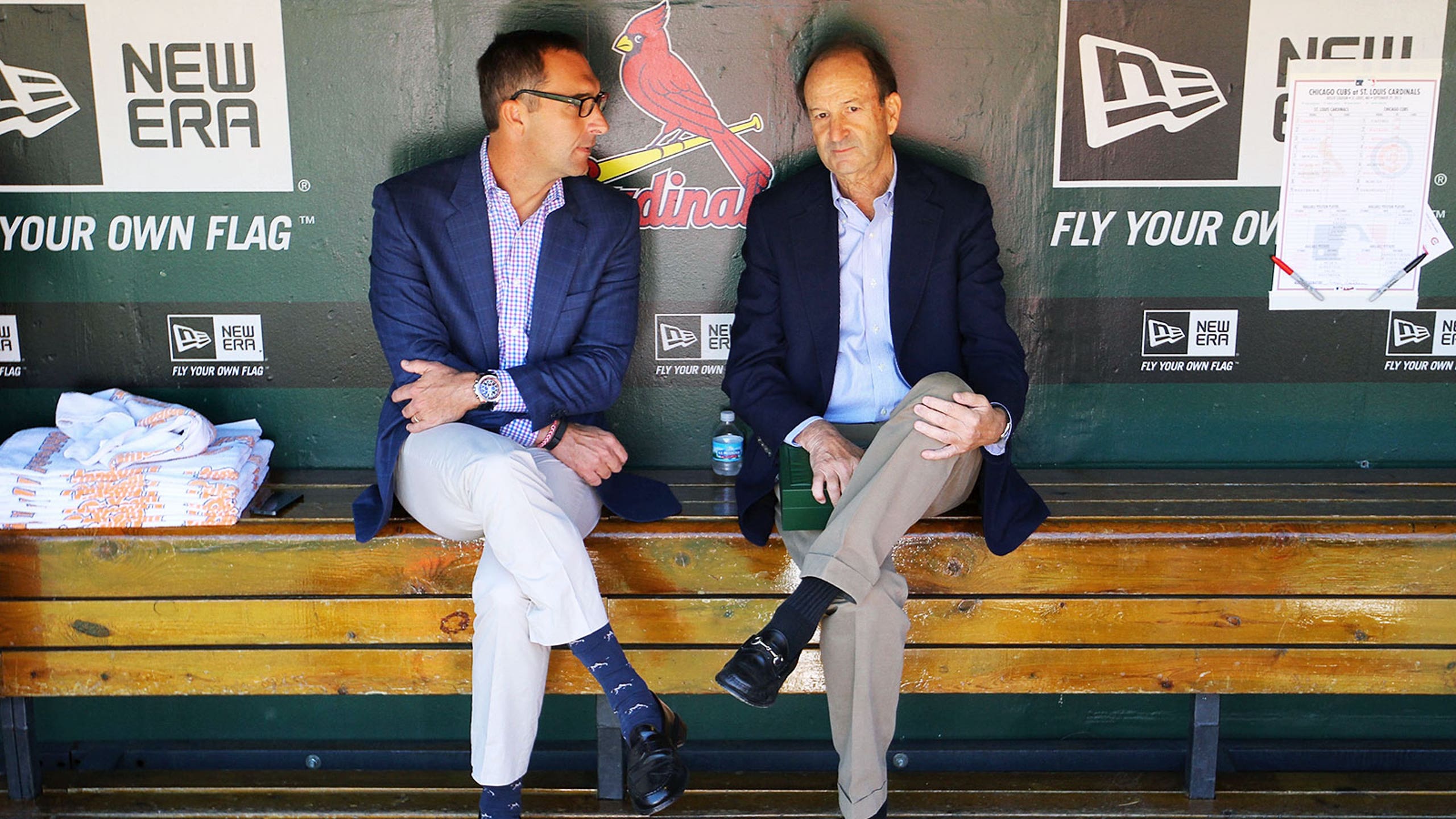 Cards' DeWitt to lead panel in commissioner search
BY foxsports • May 15, 2014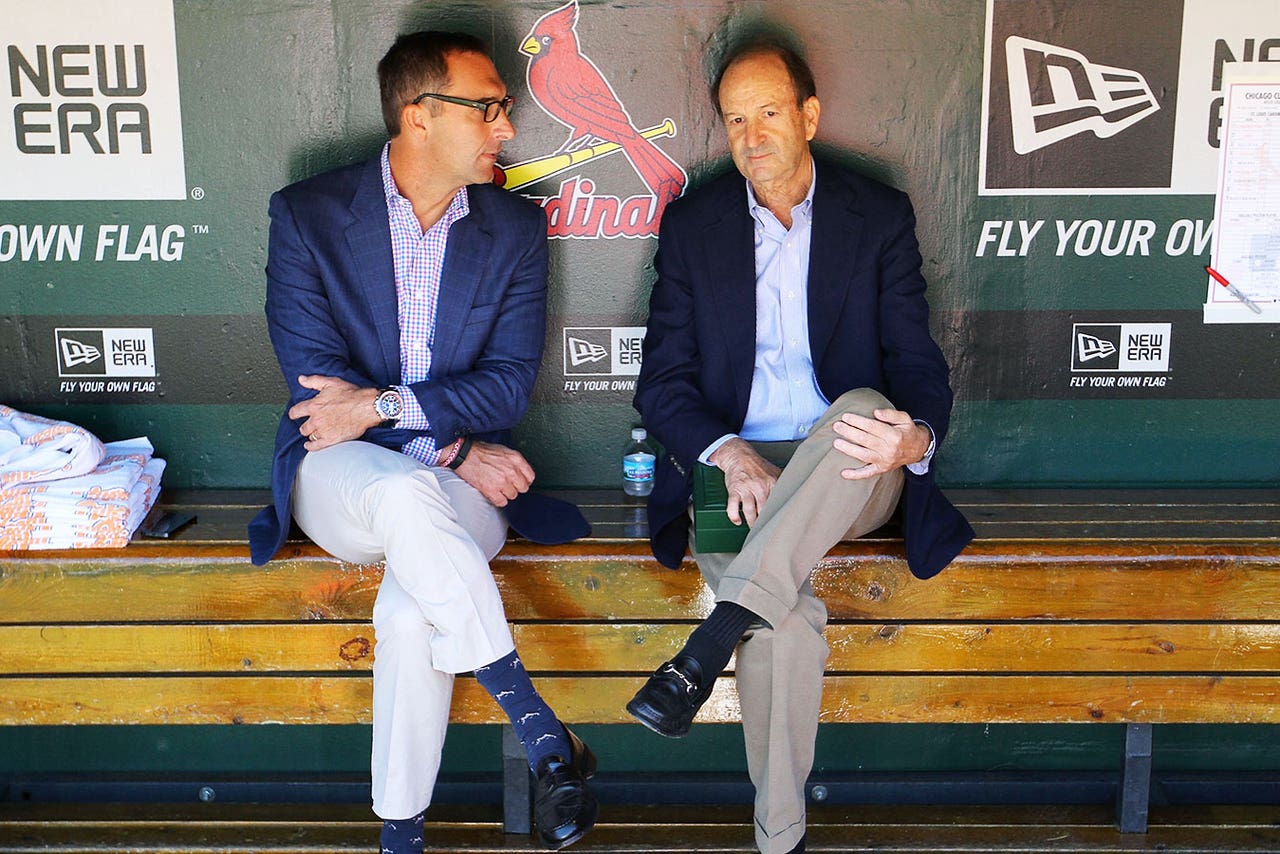 NEW YORK — St. Louis Cardinals chairman Bill DeWitt Jr. will lead the committee to find a successor to baseball Commissioner Bud Selig.
Chicago White Sox chairman Jerry Reinsdorf also is on the seven-member panel announced Thursday, which includes Colorado chairman Dick Monfort, Philadelphia president Dave Montgomery, Los Angeles Angels owner Arte Moreno, Pittsburgh chairman Bob Nutting and Minnesota chief executive officer Jim Pohlad.
The committee already has started meeting and is to identify the candidate or candidates for Major League Baseball's executive council, which is to make a recommendation to owners. A 75 percent vote among 30 clubs is needed for election.
Selig, who has headed baseball since 1992 and plans to retire in January, sidestepped whether he would remain as commissioner emeritus.
''Details will all be worked out in the coming months,'' he said.
The 72-year-old DeWitt has run the Cardinals since he headed the group that purchased the team in 1995 from Anheuser Busch.
''We will look to get input from all the clubs. It won't just be a seven-man committee doing everything and informing them at the end,'' said DeWitt, who will be the committee chairman. ''We're obviously looking for a strong CEO, a visionary leader who has a passion for the game.''
Rob Manfred, baseball's chief operating officer, appears to be the top internal candidate from Selig's staff, and Bob Bowman, the chief executive of MLB Advanced Media, also has been mentioned. No candidates appear to have a developed a consensus among owners.
Among those speculated as possibilities include former deputy commissioner Steve Greenberg, former big league executive Andy MacPhail, Toronto chief executive Paul Beeston, Los Angeles Dodgers chief executive Stan Kasten and New York Mets general manager Sandy Alderson.
After Vincent's resignation, then-Texas owner George W. Bush was interested. When it became clear Selig was staying, Bush ran for governor of Texas and then president.
Selig said last September he would retire on Jan. 24, 2015, after 22 years in charge, two shy of the record set when Kenesaw Mountain Landis held the job from 1920 to 1944.
MLB has not had a successful commissioner search committee in 30 years, since Selig was appointed chair of an eight-man group in 1982 and Peter Ueberroth was elected in 1984 to take over from Bowie Kuhn with a five-year term.
Ueberroth decided to leave early, and owners voted in September 1988 to have NL President A. Bartlett Giamatti take over the following April. When Giamatti died in September 1989, owners voted 12 days later to elevate Fay Vincent, who had been deputy commissioner.
Then the Milwaukee Brewers owner, Selig took over as chairman of the executive council in September 1992 following Vincent's forced resignation. A search committee headed by Atlanta Braves chairman Bill Bartholomay was announced the following February and it recommended Arnold Weber, then the Northwestern University president, and Harvey Schiller, then with the U.S. Olympic Committee. But owners suspended the search in January 1994 after saying the committee looked at 382 candidates.
Another search committee, headed by Rockies chairman Jerry McMorris, was appointed in 1997. McMorris said five candidates were identified and Selig repeatedly said he would not take the job full time.
Selig was elected on July 9, 1998, agreed to a new contract in 2001 and first announced his planned retirement in 2003. He went on to agree to new contracts in 2004, 2008 and 2012.
---
---