Major League Baseball
Major League Baseball
Cardinals try to build off World Series loss
Published
Feb. 18, 2014 2:02 p.m. ET

JUPITER, Fla. (AP) Rather than dismiss last year's loss in the World Series, St. Louis Cardinals manager Mike Matheny wants his team to build off that defeat.
Matheny said the Cardinals can channel the disappointment they experienced in a six-game loss to Boston into an incentive to push themselves harder this spring.
''To use that as a motivator to move forward, I think, is a very valuable tool,'' Matheny said. ''We've got to use our past as one of our greatest teachers.''
Matheny spoke to the whole team Tuesday before the Cardinals held their first full-squad workout.
Earlier this spring, Matheny talked to catcher Yadier Molina and third baseman Matt Carpenter about their ability to repeat last season's career years.
Both players, Matheny said, told him they could be even better.
''Really, that's the mindset we need to have as a club,'' Matheny said. ''That's the mindset we need to have individually, that we appreciate the feat that we accomplished something last year when we were good, but that's not the max.''
''There's more. We have to keep pushing, figuring out how to get better and demanding it from ourselves,'' he said.
The Cardinals won the NL Central with a 97-65 mark, rallied in the division series to overtake Pittsburgh, then beat the Dodgers in the NL championship series.
''We have a lot of expectations on us, but that doesn't matter,'' he told the club. ''The expectations that we put on ourselves are going to be higher than anything that anybody puts on us.''
Even though nearly every key cog from last season's tightly knit squad returned for spring training, Matheny isn't taking for granted that the 2014 Cardinals will enjoy the same chemistry.
''The way this group developed into a team last year doesn't automatically translate into this year,'' Matheny said. ''I think that's something we have to be very, very careful of - to think that just because we had great chemistry or great atmosphere that that's something that will happen (again).''
The Cardinals are young in spots, especially in the starting rotation, but they still have a strong mix of veterans who have experienced championship baseball.
Pitchers Michael Wacha and Shelby Miller can follow ace Adam Wainwright's lead. Left fielder Matt Holliday and catcher Yadier Molina set examples for the likes of second basemen Kolten Wong and first baseman Matt Adams.
The veterans embrace that role.
''It's something that we take great pride in passing that torch along to the next group,'' Wainwright said.
Matheny likes that approach, a lot.
''If you are trying to build that culture from the ground up, you have a lot of work to do and a lot of convincing,'' Matheny said. ''Fortunately for us it's a whole lot easier just to see it rather than to talk about it.''
Seeing, Matheny hopes, translates into believing - and ultimately winning.
''Talent is there,'' Matheny said. ''Talent is potential. Potential hasn't won one game for anybody. We've got to go out and we've got to start all over. That's what spring training is all about.''
---
---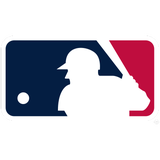 Get more from Major League Baseball
Follow your favorites to get information about games, news and more
---