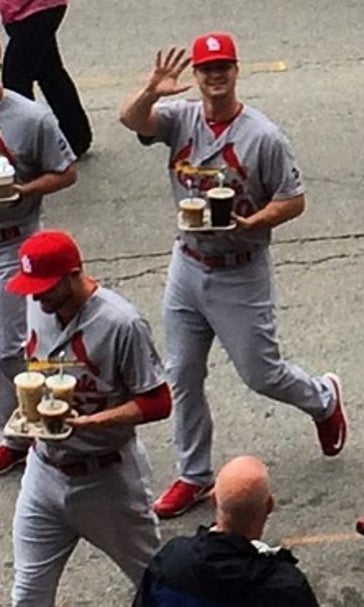 Cardinals send rookies to Starbucks to pick up order
July 7, 2015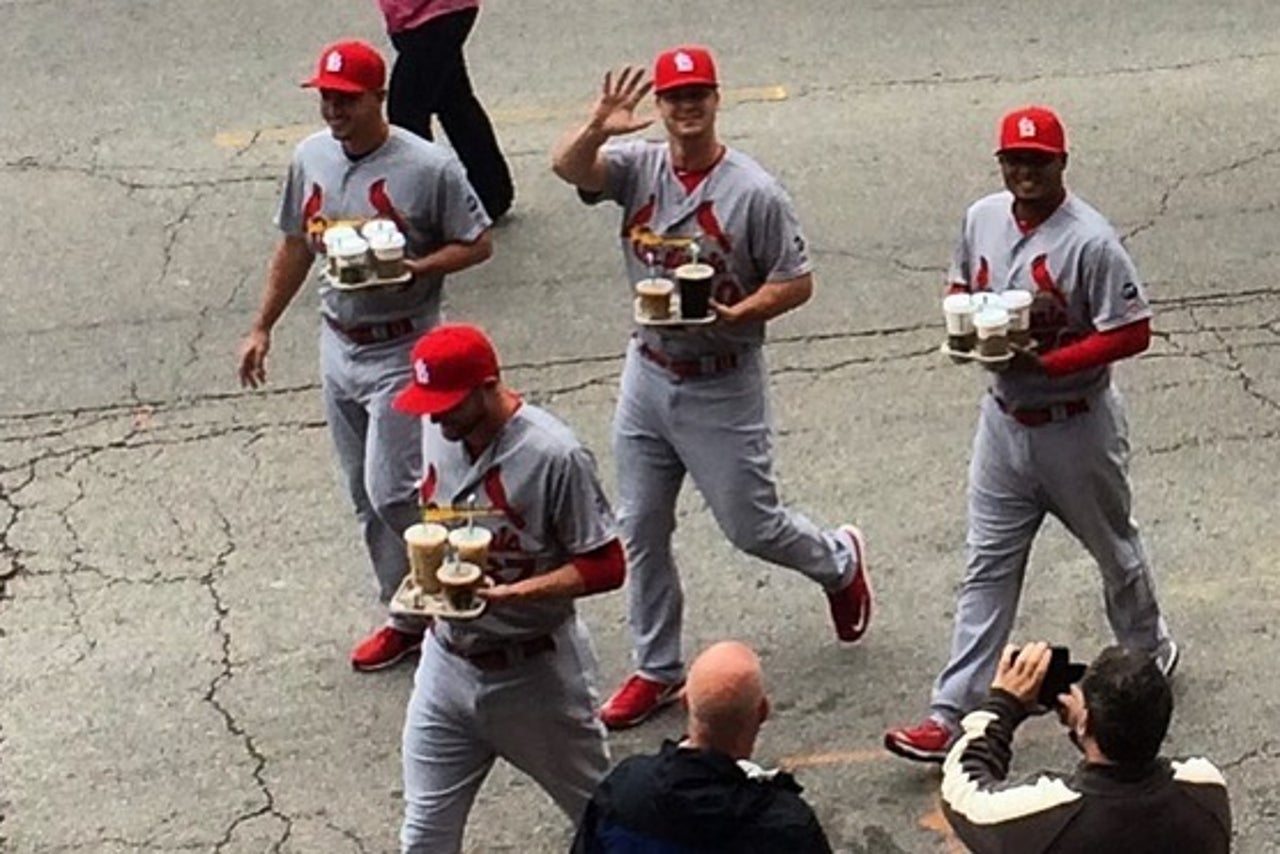 By Bloguin Staff
It's easy and popular to mock the Cardinals these day, especially when it comes to the "Cardinals Way" and "Best Fans in Baseball" platitudes often associated with the team and its fanbase.
But let's give the Cards a little bit of credit for originality when it comes to rookie hazing. In recent years, the rituals of sending rookie relievers out to the bullpen with backpacks devoted to kids merchandise such as Hello Kitty and My Little Pony, or making rookies dress up in costumes during road trips, have become almost standard throughout MLB. The practice has become kind of old.
On Tuesday, the Cardinals took a different approach to indoctrinating their rookies to The Show during their series versus the Cubs at Wrigley Field. Accompanied by bullpen catcher Kleininger Teran, the team sent rookie pitchers Miguel Socolovich, Mitch Harris and Marcus Hatley to a Wrigleyville Starbucks to pick up a drink order.
Here are Instagram photos from St. Louis Post-Dispatch beat reporter Derrick Goold: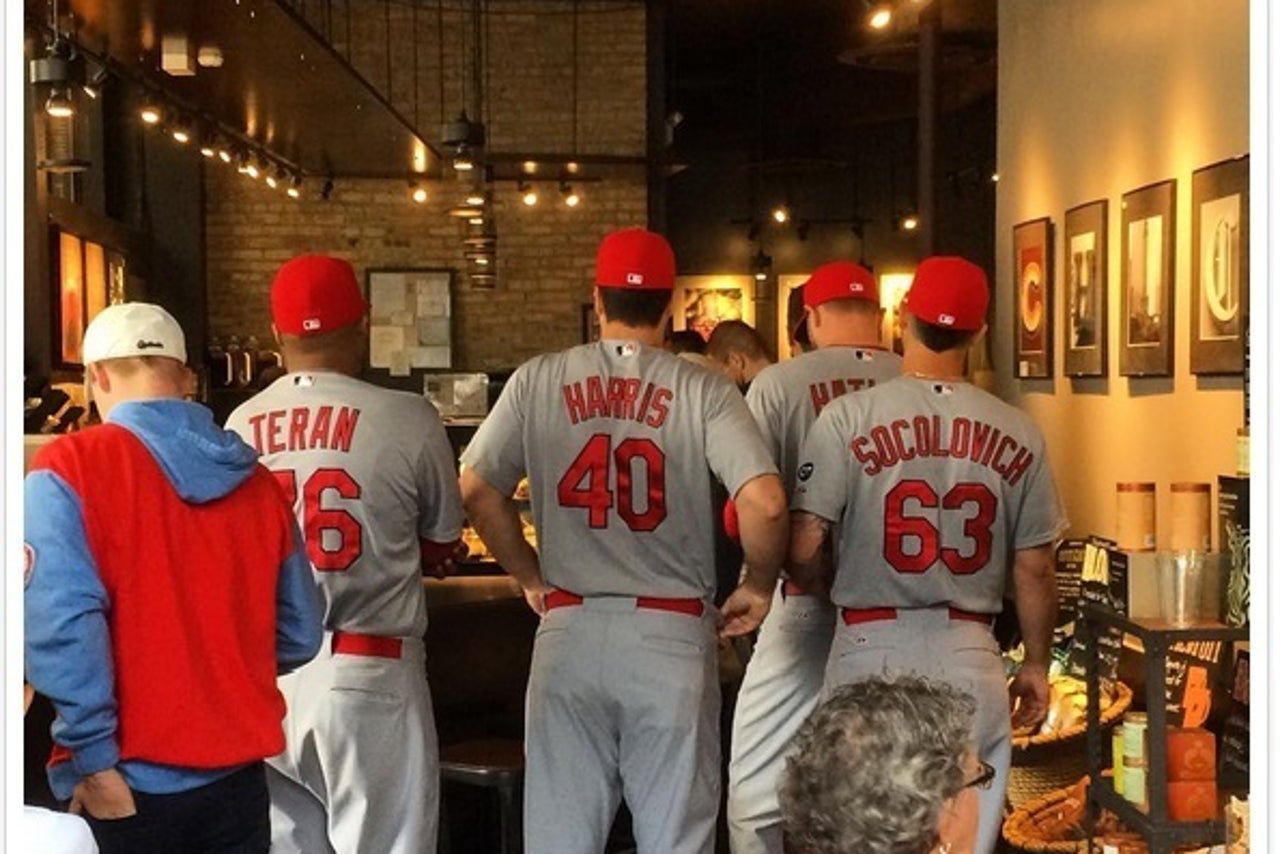 You can see another photo of the rookies walking back to Wrigley Field here.
Hopefully, those guys got the orders right. And even if they didn't, it's not difficult to imagine a veteran sending a rookie back to Starbucks to get the correct drink, preferably a complicated one implementing all the proper lingo.
No report yet from Goold as to whether or not the barista wrote the correct names on those cups. Is it hoping for too much that Socolovitch gave his last name when placing his order?
More from The Outside Corner:
---
---