Major League Baseball
Major League Baseball
Cardinals manager Matheny trying MLB-approved iPad in dugout
Published
Oct. 13, 2015 2:58 a.m. ET

CHICAGO (AP) When St. Louis manager Mike Matheny has to make a pivotal decision in the playoffs, he can pull a scouting report from his pocket. He can ask a coach to look at notes the Cardinals brought to the bench.
Or he can go to an iPad.
Matheny is one of the first managers to take advantage of a decision by Major League Baseball to allow the computer tablets in the dugout.
The experiment started with a month left in the season, and could lead to the end of the thick binders that have grown more popular with the overflow of data in the sport.
''We haven't really figured out how to truly maximize having that technology in there, but we're always open to figuring out a way to see if there is something we can gain, so we have all the data loaded and available to us,'' Matheny said.
''Usually the majority of what we need, we already have kind of on paper anyhow, but we just don't want to get caught not being open to where we could get better,'' he said.
Matheny and the Cardinals trail the Chicago Cubs 2-1 in the NL Division Series, with Game 4 Tuesday at Wrigley Field.
It's unclear exactly who is using the iPads just yet, but the option has sparked conversation in the ultra-competitive fraternity of managers. Joe Maddon is one of the most innovative skippers in baseball, but he said he is sticking to his usual habits for now.
''I'm trying to figure out why it would be advantageous,'' said Maddon, who led the Cubs to a wild-card spot in his first year in Chicago and keeps a personalized lineup card with him during games.
''Everything in the dugout has to be dugout-friendly and pretty much instantaneous. You know that little thing I keep in my back pocket? That's like instant iPad.''
Allowing iPads in the dugout was discussed within the sport for much of the year before MLB issued a memo outlining the parameters for the new program. It also offered training sessions to major league personnel.
The pre-loaded iPads cannot be used with wireless networks, preventing teams from using them for communication. They also come in a protective case, eliminating the possibility of doctoring the device.
''I think in general the clubs that have utilized it like it and feel like they're able to get information perhaps quicker than going through notebooks,'' MLB spokesman Pat Courtney said, ''and obviously it's easier to use. It's all pre-loaded and ready to go.''
The decision also strengthens the connection between MLB and Apple, a key relationship for the league. An executive from Major League Baseball Advanced Media was one of the speakers at a special event for the Cupertino, California-based company last month, highlighting an app for watching major league games on Apple TV.
''You can imagine what it's going to look like in the dugout five years from now. You probably won't see too many binders, I would imagine,'' said Theo Epstein, the president of baseball operations for the Cubs. ''It's just a nice step by MLB to help teams go in that direction and involve a good sponsor.''
It remains to be seen how far the league is willing to go with the tablets in the dugout, but one of the most intriguing possibilities is video.
Instead of pinch hitters rushing back to the clubhouse to check out a reliever, they could stay on the bench while they take a closer look at the new pitcher.
Matheny also thinks the iPads might be able to help speed up the replay system.
''If there's something that is good for the game as a whole and for our fans and pace of play, maybe something that they'll look into,'' he said. ''But right now we just use it as a tool for - so we don't have a full binder out there.
''We'll take some of the things that we don't necessarily need right in front of us on the cards, but we might go address. We'll keep it on the iPad and we can go over and grab it,'' he said.
---
Jay Cohen can be reached at http://www.twitter.com/jcohenap
---
---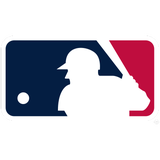 Get more from Major League Baseball
Follow your favorites to get information about games, news and more
---