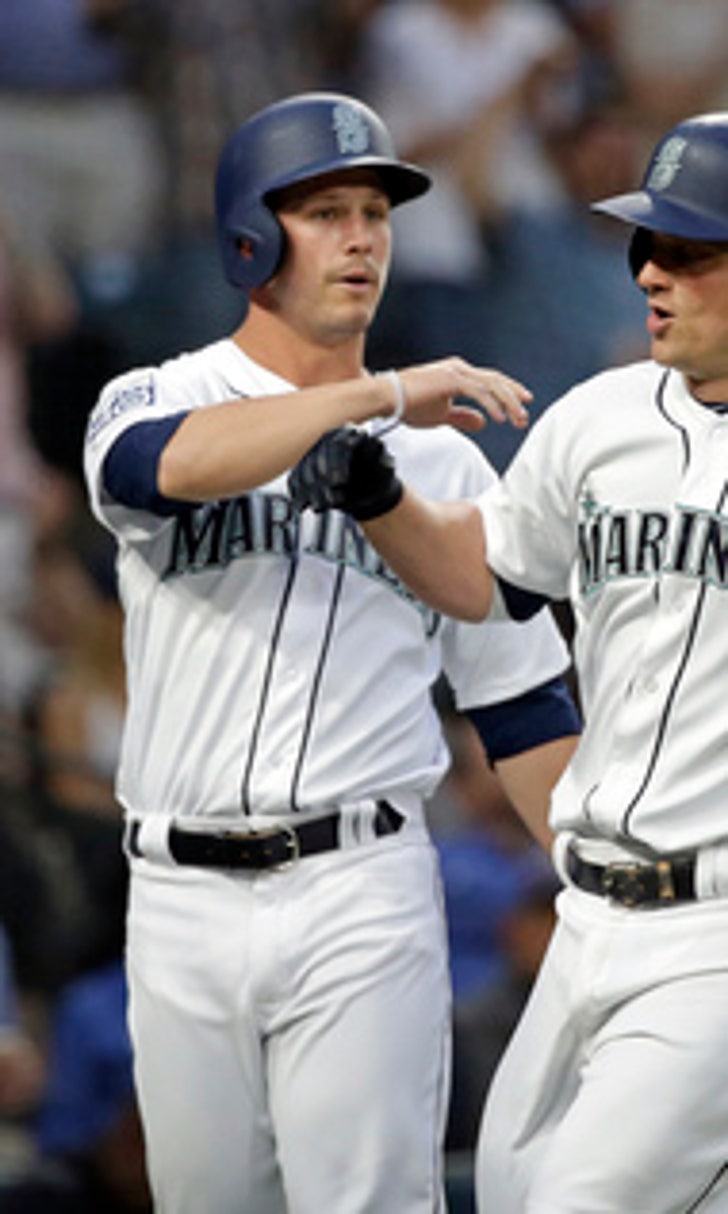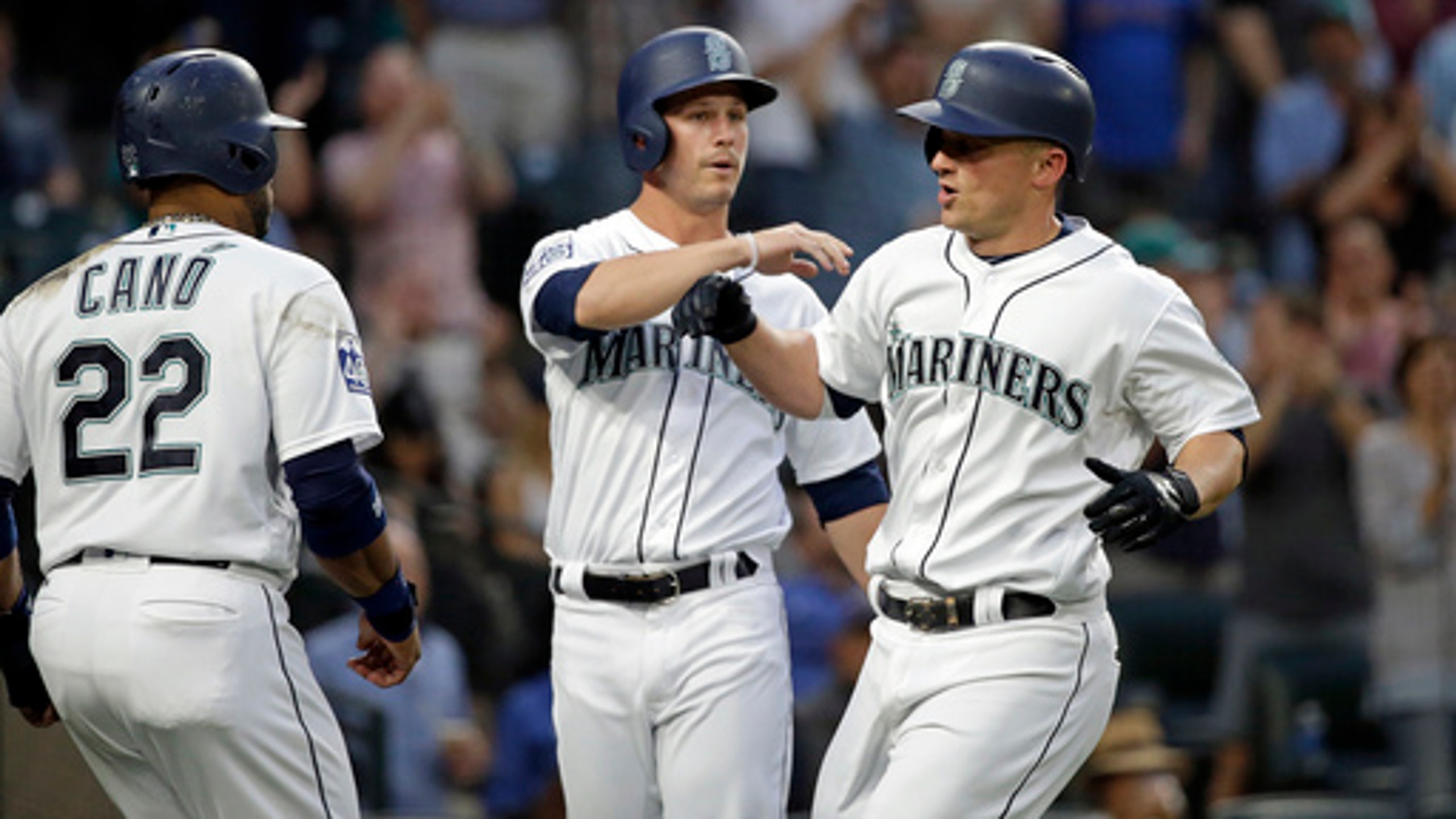 Cano, Seager power Mariners past Twins 12-3 (Jun 06, 2017)
BY AP • June 7, 2017
SEATTLE (AP) Thanks to Seattle's resurgent lineup, James Paxton was able to afford a rare inconsistent outing.
Robinson Cano and Kyle Seager each hit a three-run homer, and Paxton was effective enough for five innings to help the Mariners beat the Minnesota Twins 12-3 on Tuesday night.
Cano staked the Mariners to a 3-0 lead in the first and Seager's shot capped a seven-run fourth that made it 12-2 as Seattle won for the eighth time in nine games. During that span, the Mariners are averaging more than seven runs per game.
''A big, big night for our offense,'' manager Scott Servais said. ''Great to see. We're on a nice little roll right now. It's different guys chipping in. Robbie got us going early, and a big night for Seager with the three-run homer and a double.''
Paxton (5-0), who missed most of May with a left forearm strain, allowed three runs and five hits with three walks in his second start since coming off the disabled list.
''I wasn't as sharp tonight, felt a little off mechanically, just couldn't really find my rhythm,'' said Paxton, who did not permit an earned run in five of his previous seven starts. ''But that happens, and picked a good game to do it when we score 12 runs, so it worked out OK.''
Hector Santiago (4-6) lasted just 2 2/3 innings, giving up five runs and three hits with four walks, all of which came around to score. He is 0-5 with a 9.93 ERA in his last six starts.
Twins catcher Chris Gimenez, who was behind the plate for the first seven innings, pitched the eighth and retired all three batters he faced.
''I haven't talked to him postgame yet, but he came out and didn't have command early,'' Minnesota manager Paul Molitor said about Santiago. ''Couple walks and then the three-run homer before he could even blink. It seemed like he settled down a little bit after that, but he walked four guys the first three innings and they all scored. It just puts you in a bad spot.''
Guillermo Heredia and Danny Valencia opened the first with consecutive walks and Cano followed with his 11th homer.
Santiago walked Cano and Nelson Cruz with one out in the third and Seager followed with an RBI double. Cruz, who has been nursing a tight right calf muscle, came home on Taylor Motter's sacrifice fly to make it 5-0.
Brian Dozier homered in a two-run fourth for Minnesota, the first long ball allowed by Paxton this season.
Seattle answered with seven runs in the bottom half before the Twins got an out. Valencia hit a three-run double to make it 8-2 and came around on consecutive singles by Cano and Cruz. Seager followed with his sixth homer.
The Twins got to Paxton again in the fifth on Joe Mauer's RBI single.
''Pax, not as sharp as we saw him last time out,'' Servais said. ''The long innings kind of affected him going back out there. Just didn't really get in a good flow with his stuff. It happens. He's been out there, had the one great start the last time. But he hung in there. I wanted him to get the win.''
TRAINER'S ROOM
Twins: SS Jorge Polanco originally was in the starting lineup, but was scratched to return to the Dominican Republic following the death of his grandfather. Ehire Adrianza started at SS. . Relief pitcher Alex Wimmers was hit in the leg by a liner in the fifth, but faced two more hitters. ''I give him credit for staying in the game because it was a direct hit, but thankfully it got pretty much all calf muscle,'' Molitor said. ''I'm sure it's pretty sore right about now. Probably going to have to deal with some soreness for a couple of days, so we will see how quickly he can respond.''
Mariners: RHP Felix Hernandez (right shoulder inflammation) started for Triple-A Tacoma, allowing five runs and four hits in two innings with three strikeouts and two walks during a 50-pitch outing. ... OF Mitch Haniger (strained right oblique) was the DH for Tacoma, going 1 for 4. He is scheduled to play in the field at Tacoma on Wednesday. ''Again, just get through it healthy, not looking at the results so much,'' Servais said. ... SS Jean Segura (high right ankle sprain) got rid of his protective boot, but has yet to resume baseball activities. ''I'm optimistic. I don't think he's going be out as long as was initially said,'' Servais said. ''But, that's just going off what Jean's telling me and what he's feeling. Sometimes the last part of the rehab with the high ankle sprain can be the most difficult when you start doing the cutting and lateral movement.''
UP NEXT
Twins: LHP Adalberto Mejia (1-1, 3.95 ERA) makes his seventh start in the second game of the three-game series. He was sent to Triple-A after three starts, but since being recalled on May 21, has allowed six earned runs in 18 innings.
Mariners: RHP Yovani Gallardo (2-6, 6.24) has lost his last three starts, allowing 17 earned runs in 12 innings and twice failing to get out of the fourth.
---
More AP baseball: https://apnews.com/tag/MLBbaseball
---
---