Major League Baseball
Major League Baseball
Bullpen help a hot commodity
Published
May. 29, 2011 1:00 a.m. ET

Relief pitchers are viewed by many as the most volatile assets in baseball.
That remains the case now, maybe more than ever before. And that is why relievers will again be among the most desired – and fickle – commodities at the trade deadline.
Consider the turnover among the game's top closers. Twelve relievers finished with 36 or more saves during the 2009 season. A majority of them are no longer closing: Joe Nathan, David Aardsma and Jonathan Broxton are on disabled lists; Brian Fuentes, Ryan Franklin and Fernando Rodney have been demoted; and Trevor Hoffman has retired.
As a result, some teams are entrusting less experienced relievers with key roles. Perhaps not coincidentally, big league bullpens combined to lose 250 games through Saturday – the highest total as of May 28 in the past decade, according to STATS LLC.
The decrease in offense across the majors has made for lower-scoring games and more save opportunities. In that sense, the value of a good, experienced bullpen has never been higher. Fans of the Giants, White Sox, Angels, Reds and Yankees were reminded of that on Saturday, when each of their teams suffered a walk-off defeat.
Fortunately, contenders could be looking at a buyer's market for bullpen help leading up to the July 31 non-waiver trade deadline. This is a much better year to be looking for a closer than an ace. While the likes of Heath Bell, Francisco Rodriguez and Matt Capps could be available, there doesn't appear to be a Cliff Lee comparable there for the taking.
Among the teams that should be in the market for bullpen help: the Texas Rangers, Boston Red Sox, Chicago White Sox, Detroit Tigers, Colorado Rockies, and Los Angeles Angels.
The trade market probably won't begin to take shape until after next week's amateur draft, but here's an early look at the bullpen sellers to watch.
SAN DIEGO PADRES
The scout seats at Petco Park are sure to be bustling this July. The Padres, who entered Sunday with the second-worst record in the National League, are an obvious candidate to sell. They have the lowest bullpen ERA in the majors (2.38) and will listen to offers on any of their relievers.
Much of the early speculation has focused on Bell, and rightfully so. He is a two-time All-Star. He has a career-low ERA (1.80) and he is going to be an expensive free agent at season's end.
But Bell isn't the only arm that general manager Jed Hoyer can peddle. Mike Adams and Chad Qualls, who are under club control through 2012, are likely to generate interest. Hoyer could move at least one of them while preserving a good bullpen core for 2012, with potential closer Luke Gregerson and Ernesto Frieri still in the fold. Sources tell FOXSports.com that the inquiries have already started on Adams and Gregerson, among others.
Qualls also was moved at last year's deadline, from Arizona to Tampa Bay. He is in the midst of a bounce-back year, with a 0.951 WHIP. But here's one caveat: He has rarely pitched with the Padres ahead in tight games.
NEW YORK METS
The Curious Case of K-Rod will be analyzed and pondered at length during the next two months. At issue is the contract clause that guarantees his contract for next year – at $17.5 million – if he finishes 55 games.
Rodriguez, who has a partial no-trade clause, told our Ken Rosenthal that he doesn't want to be dealt to a team that would use him as a setup man in the long term. But he would be willing to fill that role for the remainder of this season – provided he signs a contract extension and returns to the ninth inning in 2012. That could make buyers more comfortable with the risk of his games-finished clause.
Former All-Star closer Jason Isringhausen may draw interest, as well, as long as the 38-year-old's feel-good comeback story continues. His 3.31 ERA this season is good – but a 2.36 mark in 23 postseason appearances is even better.
MINNESOTA TWINS
Target Field didn't figure to host a summer yard sale this year, but the Twins have been one of baseball's most disappointing teams. They have the highest payroll in franchise history, along with the worst record in the American League. That's a lousy combination.
Nathan, who has a 7.63 ERA, hasn't returned to form after missing last season with Tommy John surgery. He will need to prove that he's (a) healthy and (b) effective before teams will consider trading for him.
Capps could be moved at the deadline for the second season in a row. At only 27 years old, he's likely to command a steep price in free agency after this season. Don't be fooled by Capps' ordinary ERA; the 0.875 WHIP is the best of his career.
More than anything, scouts will watch closely to be sure Capps stays healthy. He's been used heavily this season and is already experiencing forearm tightness.
TORONTO BLUE JAYS
For the second straight year, Toronto general manager Alex Anthopoulos has a stockpile of ready-to-move relievers. He held on to last year's crop, preferring instead to offer salary arbitration and collect draft picks after the season. But Anthopoulos is one of the most imaginative executives in the game, and there's no guarantee he will take the same approach this year.
Jon Rauch and Frank Francisco have split closing duties to date (although Francisco has struggled, prompting manager John Farrell to go with a ninth-inning committee). Jason Frasor, Shawn Camp and Octavio Dotel have been used primarily in middle relief. All five right-handers are in their contract years, although the Jays have a 2012 option on Rauch.
The Jays are a .500 team, and a Jose Bautista-led surge in the American League East could force Anthopoulos to buy at the deadline – or at least stand pat. But for now, this remains an organization focused on 2012 and beyond.
TAMPA BAY RAYS
The Rays' rapid bullpen rebuild is one of the more remarkable (and overlooked) stories of the 2011 season. Their relievers have performed close to the league average, despite losing just about every familiar name from last year's group (Rafael Soriano, Joaquin Benoit, Grant Balfour, Dan Wheeler, Randy Choate, et al.).
General manager Andrew Friedman and manager Joe Maddon have put together a serviceable staff, including Kyle Farnsworth, who was traded at the deadline in '08 and '10. The Rays have an option on Farnsworth for next season and will be tempted to keep him as long as he continues pitching like this (1.59 ERA, nine saves). Right-handers Juan Cruz (free agent after this season) and Joel Peralta (free agent after next season) could generate interest, too.
For now, the Rays are firmly in the AL East race. But they have a history of selling high on veterans – see Scott Kazmir in 2009 – when they don't see a strong chance of reaching the postseason.
Every Monday morning this season, we will examine a pressing baseball issue in our FOXSports.com baseball column, Behind the Seams.
---
---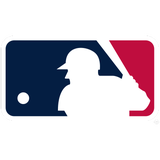 Get more from Major League Baseball
Follow your favorites to get information about games, news and more
---