Major League Baseball
Major League Baseball
Brewers' statue promo gets out of hand
Published
May. 24, 2011 1:00 a.m. ET

The Milwaukee Brewers were hoping for an enthusiastic response to their ''Where's Bernie?'' promotional program. They weren't expecting fan stakeouts, Internet auctions and isolated reports of lawn-ornament hoarding.
Brewers spokesman Tyler Barnes said fan response to Tuesday morning's scavenger hunt-style promotion was ''staggering,'' though team officials were disappointed that some fans didn't play by the rules.
''It's disappointing,'' Barnes said. ''The intent of the promotion and the rules of the promotion were eminently clear - it was one per household.''
About 1,400 lawn ornament statues depicting Milwaukee's ''Bernie Brewer'' mascot were hidden across Wisconsin early Tuesday, some with tickets, prizes and player autographs attached.
It didn't take long before social networking websites were buzzing with complaints about some fans staking out workers who were stashing the statues well before sunrise, then snapping up armfuls of ornaments as soon as they were hidden.
One Twitter user posted a photo of at least 10 Bernie Brewer statues stuffed in the trunk of a car, drawing the ire of fellow fans. The user later appeared to have deleted the Twitter account.
Several statues were also put up for sale on eBay, with bids topping $200.
Barnes was at a Milwaukee-area park to help set up the promotion around 3 a.m. Tuesday, and said the 300-plus fans who showed up there later in the morning to search for statues generally observed the rules of the promotion.
''The goal is to get these (ornaments) into the hands of as many households as we could,'' Barnes said.
Barnes said the team was aware that things didn't go so smoothly everywhere, and will review its procedures for similar promotions in the future.
---
---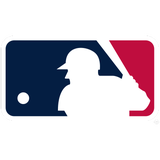 Get more from Major League Baseball
Follow your favorites to get information about games, news and more
---