Major League Baseball
Major League Baseball
Bowden: MLB's top 50 prospects in 2011
Published
Feb. 9, 2011 12:00 a.m. ET

As spring approaches, baseball fans' minds turn to the possibilities of the season to come. Which teams will emerge victorious? Which players will rise above the rest? And which rookies will capture our fancies? 
As much as baseball fans appreciate the game's history, they also look forward to the future stars.
My list of baseball's top 50 prospects was compiled based on my personal scouting of the players along with input from all 30 teams including GMs, scouting directors and other evaluators in the game.
With that, let's take a look at the top players of the future going into the 2011 season.
1. Bryce Harper, OF, Washington Nationals — He has light tower power with serious whack in his bat. Hold your ears when he hits, his sweet spot contact makes the same loud noise as Bonds and Griffey's did. Should be an easy transition from C to RF with a gun for an arm.. Watch for him to make it to the major leagues in his teenage years. A future 40 HR clean-up hitter with power to all fields.
2. Mike Trout, OF, Los Angeles Angels — Make-up and character is off the charts. Profiles out as a CF with great jumps, angles and instincts. Runs like a cheetah with 80 speed. He has a level swing, is short and quick to the ball and knows already how to work a count. Good first-step quickness. Will be a high OBP top-of-the-order type hitter with late development power potential.
3. Aroldis Chapman, LHR, Cincinnati Reds — With an overpowering fastball clocked between 98 and 105 mph, the real story last year was the development of his slider. Still needs work on commanding the change. Appears better suited to be a future closer rather than starter. Look for him to win the job from Coco Cordero by September.
4. Mike Moustakas, 3B, Kansas City Royals — Plays the game with the intensity of Pete Rose and the focus of Michael Jordan. Can hit and hit with pull line drive and loft power. Projects to be a slightly below average 3B with an above average arm. Compares to Sal Bando defensively. Should be an impact 100 RBI bat down the road for the Royals. Wants to be at the plate with the game on the line.
5. Kyle Drabek, RHP, Toronto Blue Jays — Has the competitiveness of his mom, the poise of his dad. His velocity improved after the Tommy John surgery, now throwing in the mid-90s with a wipeout spiked curve and a developing change-up. Kyle has a special edge and is a winner. Should be a rookie of the year candidate in 2011.
6. Domonic Brown, OF, Philadelphia Phillies — A five-tool athlete who can run, field, throw, hit and hit for power all above average. Has tremendous bat speed but swing is long at times and holes got exposed in his cup of coffee with the Phillies last year. Should be a 15-20 HR bat with 15-20 SB as early as 2011 in the big leagues. Will have to win the job over Ben Francisco and John Mayberry Jr. this spring, but that shouldn't be a problem if he stays focused. Still has some learning to do with the bat and with his footwork on throws, but should develop into an All-Star caliber player.
7. Manny Machado, SS, Baltimore Orioles — This is the best shortstop prospect in the minor leagues. He has soft hands and a rifle for an arm at SS. Should be able to stay at SS despite his large frame. However, his range projects to be average at best. Should hit and hit for power. Has quick hands that explode at sweet-spot contact. Middle of the order type bat.
8. Jeremy Hellickson, RHP, Tampa Bay Rays — He really knows how to pitch. Commands all four pitches in the strikes zone, capable of keeping the ball out of the middle. Works both side of the plate as well as he works the top and bottom of the strike zone. He changes planes well and has the ability of keeping hitters off-balance. Doesn't have the overpowering stuff as Price and Davis but has off-the-charts pitchability and command. A 12-15 win season in 2011 is possible for this Rookie of the Year candidate.
9. Brandon Belt, 1B, San Francisco Giants — After drafting him out of the U of Texas, the Giants had a plan to change his stance and trigger. They did so immediately in Instructional Ball and the result was astounding. He blew through their farm system from A ball to AAA including an eye-opening performance in the Arizona Fall League. Will be given a chance to be the Giants Opening Day starter at 1B or LF in spring training. Belt can hit, hit with power and is an above average defensive 1B. Also, special make-up will allow him early success in the major leagues.
10. Jesus Montero, C, New York Yankees — Jorge Posada was asked to move to DH to make room for Jesus Montero. Then the Yankees signed Russell Martin to a one-year $5 million deal, which had people wondering if the Yankees didn't think Montero was ready. When they evaluate Montero in spring training don't be surprised if he beats Martin out. Montero has a huge frame. Is going to hit and hit with power. Has a strong arm behind the plate, but a slow release. Still needs help with footwork and calling a game. But the bat will play.
11. Julio Teheran, RHP, Atlanta Braves — Has a free, easy delivery. Fastball is 93-96 with an above average change and a developing curve ball. Has a slightly long arm action. When the breaking ball finally develops, Teheran will reach the major leagues with a chance to be a top-of-the-rotation starter.
12. Eric Hosmer, 1B, Kansas City Royals — When he's ready Billy Butler will be moved to DH and Eric will be the Royals' long-term solution at 1B. He has great hand-eye coordination, which allows for above average pitch recognition. Has huge power that comes from explosive hip torque and strong wrists and forearms. Will be a high OPS player with eventual 30-40 HR power.
13. Chris Sale, LHP, Chicago White Sox — The only question in spring training for Sale is if he will he be the White Sox's closer or in the rotation. Nasty 94-96 mph fastball with late-life coming from a deceptive low 3/4 arm angle. Has a good slider and change. Will eventually be a starter, but if Jake Peavy is healthy may start 2011 as their closer. Excellent tough make-up.
14. Desmond Jennings, OF, Tampa Bay Rays — Can play all three outfield positions above average. Has blazing usable speed. Has good baseball instincts and should become a quality top of the order bat. Could start the year in AAA because the Rays may want to delay arbitration and free agency and also because his bat could use some more seasoning. Potential to be a special player.
15. Tyler Matzek, LHP, Colorado Rockies — Best prep LHP from Southern California since the Phillies' Cole Hamels. Has 90-94 mph fastball, a sharp curve ball with flashes of above average slider and change-up. He has a good delivery and smooth arm action. Projects to a top of the rotation starter.
16. Jameson Taillon, RHP, Pittsburgh Pirates — Bulldog and work horse with a huge frame that reminds you of Josh Beckett. Fastball in the 94-97 range with a hard, late-breaking slider that gets as high as 86-87 with downward plane action. His change-up needs work as his arm speed slows down. Has the stuff, size and potential to be an ace with an arsenal that will miss bats.
17. Dustin Ackley, 2B, Seattle Mariners — Pure swing that should hit for average. Transition to 2B is going well but still needs work on turning the DP. Projects to 15 home runs and a .300 batting average. Should make the Mariners out of spring training, but will take a couple of years to develop into the kind of player the Mariners thought he would be when they drafted him with the 2nd overall pick.
18. Wil Myers, C/OF, Kansas City Royals — The Royals have decided to move him to RF from C so that the bat can get him to the major leagues quicker. Reminds me of when the Reds moved Votto from C to 1B. It allows the players to advance faster. The Royals hope like Votto he can be an MVP caliber player. Can really hit with a smooth clean swing from the right side. Will end up a .400 OBP player with 20-25 HR power.
19. Jose Iglesias, SS, Boston Red Sox — Amazing the Red Sox were able to trade for Adrian Gonzalez and not have to include this number one prospect. When his bat arrives, he will their long-term solution at SS. One of the best defensive shortstops in baseball. Already knows how to position himself because of tremendous baseball instincts. Soft hands and tremendous jumps off the bat allow him above average range to both sides. His bat will determine how fast he gets to the big leagues and if he'll be an all star type player.
20. Shelby Miller, RHP, St. Louis Cardinals — One of the few bright spots in the Cardinals' farm system and their only minor league untouchable player. He has an easy delivery that is deceptive. He has a 93-97 mph fastball that has tremendous life to go along with a wipeout curve ball, which at times is thrown at slider speed. His change is getting better and he projects to be another ace at the level of a Carpenter or Wainright. Should get to big leagues by September 2012.
21. Jacob Turner, RHP, Detroit Tigers — Lightning-quick arm speed out front with velocity in the high 90s. Had 12-6 hard curve ball and a developing change should get him to the big leagues quick despite being only 19 years old. Following in the footsteps of other Dave Dombrowksi drafts including Josh Beckett and Rick Porcello, Turner should become a top of the rotation stud.
22. Freddie Freeman, 1B, Atlanta Braves — Beautiful, clean swing that reminds me of Will Clark. Will hit for average and in time will have 20-25 home run power. A good defender at 1B that someday could get him a Gold Glove. His special make-up should allow him to be a Rookie of the Year candidate in the National League this year.
23. Brett Lawrie, 2B/3B, Toronto Blue Jays — Acquired in the deal for Shaun Marcum with the Milwaukee Brewers this offseason. Lawrie can really hit with the ability to win a batting title someday. He projects to 20 home run power. The only question will be where does he play. Is a below average 2B and 3B forcing some people to think he ends up in LF. However, with great make-up, I think like Chase Utley and Wade Boggs did, he could develop into an above average defender. He has the work ethic, discipline and desire.
24. Aaron Hicks, OF, Minnesota Twins — Like Domonic Brown of the Phillies, Hicks is a five-tool player. He has tremendous power and a rifle arm from RF. His bat is better from the right side but has enough bat speed from both sides of the plate. Like a lot of athletes, his bat will be the last tool to come, but when and if it does he could become an impact player.
25. Zach Britton, LHP, Baltimore Orioles — Good sinking fastball 92-94 that allows him to pitch to contact. Good slider with late breaking tilt. Deceptive change-up. Needs a more consistent release point in order to improve command.
26. Martin Perez, LHP, Texas Rangers — Young teenage arm with high ceiling. Has electrifying stuff including a low 90s fastball and two secondary pitches that should become above average in time. When production actually meets potential he'll be another good left-hander developed by the Rangers system.
27. Mike Montgomery, LHP, Kansas City Royals — This southpaw gets it up to 93-97 mph with life. Has a solid change and curve ball. Has had elbow problems that could be an indication that he may need Tommy John surgery, but if he can stay healthy, he has the stuff to be a 15-game winner in a few years for the Royals.
28. Matt Moore, LHP, Tampa Bay Rays — He is the most underrated Rays prospect having a chance to be a number two starter in the future. He throws in the mid-90s with good downward plane. He has a well above average curve ball at times that buckles the best. His changeup is deceptive with good arm speed. When the command arrives , so will Matt Moore in Tampa Bay.
29. Kyle Gibson, RHP, Minnesota Twins — The Twins have been great at developing middle of the rotation starter and Kyle Gibson looks to be another number 3-type starting pitcher down the road. He has a low 90s fastball, tight slider and knows how to pitch using both sides of the plate with late movement. Should be ready by September of this year to contribute in a pennant race.
30. Jean Segura, 2B, Los Angeles Angels — short compact body that puts the wood on the seam. Sprays the ball around the yard and is expected to develop into a .400 OBP player with 50 stolen base potential. Combined with Michael Trout, the Angels are only a few years away from solving their top of the order problems. He has soft hands, a strong arm but makes too many errors on routine plays. Improving at turning the DP, but still need help with his foot work. With maturity and improved focus, could fly through the system with Trout because of the advanced hit tool.
31. Michael Pineda, RHP, Seattle Mariners — Overpowering FB in the mid-90s that looks harder because of his 6-foot-5 frame. He has been clocked over 100 mph with nasty movement. Slider is flat at times but his changeup has good deception and arm speed. Profiles out to be a strong number 2 behind Felix Hernandez when he's ready, which should be sometime in 2011.
32. Casey Kelly, RHP, San Diego Padres — His make-up is off the charts. Great athlete who was also a SS/3B prospect out of Sarasota High School. He was the number one prospect acquired in the Adrian Gonzalez trade. He projects to a number two or three starter. His fastball ranges from 89-93 and is straight at times. He has a power breaking curve and an above average change. Late movement and command in the zone need to improve to reach his potential. Highly intelligent, great personality should allow him to over achieve. Will also become one of the best hitting pitchers in baseball with HR power.
33. Matt Dominguez, 3B, Florida Marlins — Gold Glove caliber defensively right now. Brooks Robinson, Ryan Zimmerman type defender with range in all directions and a gun for an arm. Bat is developing and should become a 15-20 HR hitter. A future number six hitter rather than a middle of the line up bat.
34. Jonathan Singleton, 1B/OF, Philadelphia Phillies — Athletic outfielder with pure raw power. Has bat speed and power due to strong wrists, forearms and core. Swing long at times, but when he shortens it flashes impact potential in terms of average and power.
35. Brett Jackson, OF, Chicago Cubs — tremendous bat speed, lofting power and speed are his best attributes. Has an average arm with above average accuracy. Has played CF and demonstrates good range but profiles out to one of the corners because of jumps and angles. Cubs were glad they didn't have to include him in the Matt Garza deal.
36. John Lamb, LHP, Kansas City Royals — He has a 90-95 mph fastball that he locates on the black on both sides of the plate. His curve ball and changeup are both above average pitches. He led the Royals minor leagues in ERA and strikeouts and could be called to the majors as early as September 2011.
37. Jordan Lyles, RHP, Houston Astros — He has a smooth, easy delivery with deception. A consistent release point allows him to throw four different pitches average or above with his change-up being his best pitch. His up-side looks to be a middle of the rotation starter unless his velocity improves from 89-91.
38. Mark Rogers, RHP, Milwaukee Brewers — Former first round pick (2004) out of Topsham, Maine, Rogers throws in the mid-90s with an above average curve ball and slider. His changeup needs work and he needs to learn to trust his stuff and pound the zone more. Command in and out of the strike zone need to improve and when and if it does…..watch out, he could be special.
39. Jason Kipnis, 2B, Cleveland Indians — Another Arizona State hitter is expected to be the long-term solution for the Indians at 2B. He was the Pac-10 Player of the year in 2009 as an outfielder, but the Indians quickly moved him to 2B during instructional league. He made great progress defensively this past year and there is no doubt he should be a .300 15 HR 70 RBI type offensive 2B in the future.
40. Dee Gordon, SS, Los Angeles Dodgers — He can really fly. Although he needs to work on his jumps, secondary leads, reading pitchers and finding better pitches to run on, he still profiles out to be a 50 stolen base top-of-the-order hitter. He is the son of former major leaguer Tom Gordon. He has good range to both sides and a strong arm. He makes a lot of errors on routine balls and needs to stay more focused on both sides of his game. Still, he remains the Dodgers best middle-infield prospect and the heir apparent to Rafael Furcal.
41. Anthony Rizzo, 1B, San Diego Padres — Acquired in the Adrian Gonzalez deal, he has had to overcome Hodgkins lymphoma and is now cancer free. He hit 25 home runs last year between Salem (A) and Portland(AA) with 100 RBIs and the Padres top brass believe he will eventually give them a middle-of-the-order impact bat. He hits to all fields and is also a potential Gold Glove type defensive player at 1B.
42. Zack Wheeler, RHP, San Francisco Giants — with the Giants track record of drafting — Tim Lincecuum, Matt Cain and Madison Bumgarner — how can you bet against Zack Wheeler? His 6-foot-4, 185 lb. frame and free and easy delivery just add to his deception of his 94-96 mph fastball. His breaking ball looks like a slurve and his changeup is just average, but the raw tools are there demonstrated by his 70 strikeouts in 59 innings pitched at Augusta last year. Expect his breaking balls to improve and eventually make his way to the Giants rotation by 2013.
43. Anthony Gose, CF, Toronto Blue Jays — Acquired in a deal of top prospects with the Houston Astros, Gose is expected to be the Blue Jays long-term solution to CF and the leadoff spot in the lineup. Gose is a burner but still need to improve his base-running and base-stealing. He has above average range in CF, a strong arm and a solid glove. His batting needs to improve and he needs to learn how to bunt and slap the ball to better utilize his speed. He won't be fast to the big leagues and his bat will determine his future success.
44. Travis D'Arnaud, C, Toronto Blue Jays — Travis was the most underrated player acquired in the Roy Halladay deal. He is an above-average defensive catcher with a strong arm that is not always accurate. He can hit and should develop into a 15 Home Run bat.
45. Grant Green, SS, Oakland Athletics — The USC graduate can really hit and with 20-25 HR Power. He is able to utilize the whole field and will take the breaking ball down and away to RF. He is a below average defender with a below average arm and might have to be moved to 2B or LF in the future. He has above average make-up and should be ready for the Athletics sometime in 2012.
46. Alex White, RHP, Cleveland Indians — Alex throws a two and four-seam fastball 89-92 with a wipeout split finger and an average slider. His frame is 6-3, 200, and has the potential of being a middle of the rotation starter for Indians as early as 2012.
47. Josh Vitters, 3B, Chicago Cubs — He has off the charts bat speed and a quick compact swing. He loves the 94-98 mph FB in and can handle it. Really struggles with pitches away, especially sliders. Below average defender at 3B. Laid back approach to the game. Still only 21 year olds and should develop into a 25-30 HR 100 RBI bat in time. The key will be to not rush him, he won't get there as quickly as Michael Moustakas and Matt Dominguez even though he was the first of the three third baseman taken in the 2007 draft.
48. Jenrry Mejia, RHP, New York Mets — He was rushed to the big leagues last year as a reliever and in retrospect should have been starting in the minor leagues all season instead. Jenrry has a 95-97 mph four-seam fastball and above-average change and is working to improve his 12-6 curve ball. He has an inconsitent release point and just needs to pitch to try to improve the command of all of his pitches in and out of the zone.
49. Derek Norris, C, Washington Nationals — He has big-time, raw power and could develop into a 30 HR catcher. He has a compact quick, explosive swing with good instincts on how to work the count. Norris has made major strides defensively with the tutelage of nine-time Gold Glove winner Bob Boone. He has really improved in blocking balls and despite the setback of various injuries, he should reach AA sometime this year and could be ready for the major leagues by 2013.
50. Lonnie Chisenhall, 3B, Cleveland Indians — He has good balance and rhythm at the plate with above average bat speed and a pure left-handed swing. He shows flashes of 15-20 HR power and should develop into an average 3B with an above average arm. Expect him to be the Indians regular 3B as early as September of this year or definitely by 2012.
---
---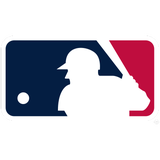 Get more from Major League Baseball
Follow your favorites to get information about games, news and more
---