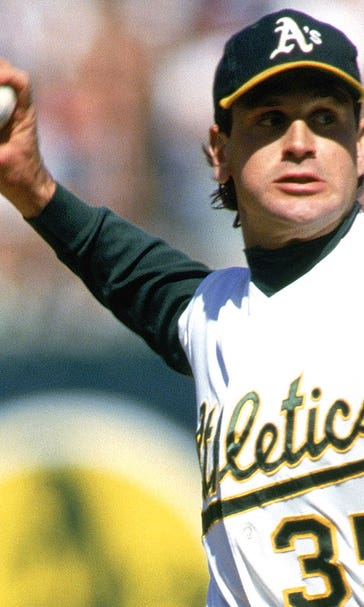 Bob Welch, 1990 AL Cy Young winner, dies at 57
June 10, 2014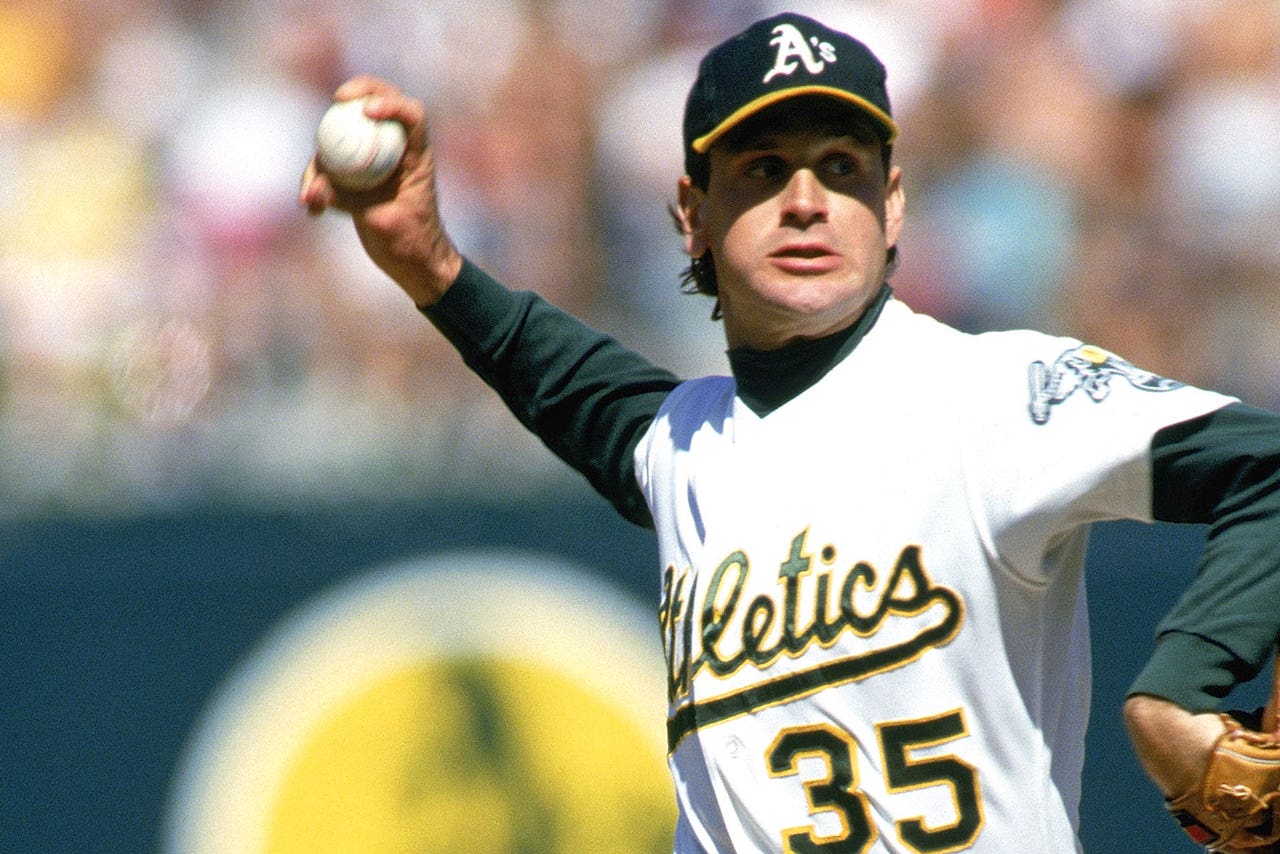 OAKLAND, Calif. — Bob Welch, the 1990 AL Cy Young Award winner of the Oakland Athletics and the last major leaguer to win at least 25 games in a season, has died. He was 57.
Welch died Monday night at his home in Seal Beach, Calif., the team said Tuesday. Police said officers responded to a call for medical aid and found Welch dead in the bathroom area.
No cause of death was released. The coroner was awaiting toxicology test results, which can take eight to 12 weeks, said Lt. Jeffrey Hallock, spokesman for the Orange County Sheriff's Department.
Welch was an admitted alcoholic early in his career and spent time in rehabilitation. He later co-authored a book with George Vecsey about his addiction titled "Five O'Clock Comes Early: A Ballplayer's Battle With Alcoholism."
"The fact is, I'm crazy when I'm drunk," Welch said in the book. "There's every chance I would have been dead by now if I was drinking."
The right-hander played on five teams that reached the World Series (1978, 1981, 1988, 1989 and 1990) and won two titles, one in 1981 with the Los Angeles Dodgers and another in 1989 with the A's.
Dodgers President and CEO Stan Kasten called Welch "one of the greatest competitors to wear the Dodger uniform."
In Oakland, Welch figured prominently on teams that won three consecutive AL championships from 1988-90, including the club that swept the San Francisco Giants in the earthquake-interrupted World Series.
"He will always be a significant part of our franchise's history," A's President Michael Crowley said.
Welch finished 211-146 with a 3.47 ERA in 17 seasons with the Dodgers (1978-87) and Athletics (1988-94). He also was the pitching coach for the Arizona Diamondbacks when they won the 2001 World Series and had served as a special instructor for the A's in recent years.
"This is a sad day for the entire A's organization," general manager Billy Beane said. "Those of us who knew Bob as a teammate and a friend will miss him greatly."
Welch was drafted in the first round by the Dodgers in 1977 out of Eastern Michigan. His most memorable moment for Los Angeles was in the 1978 World Series, when the 21-year-old rookie struck out Yankees slugger Reggie Jackson with two runners on base to end Game 2.
"I was stone sober, too," Welch said in the book. "I hadn't gotten around to drinking before a game, particularly a World Series game — although, given time, I would have."
Dodgers first base coach Davey Lopes, a former teammate of Welch, recalled the battle with Jackson fondly before the team played at Cincinnati on Tuesday night.
"I don't know if it gets any greater than that," Lopes said.
Welch won the AL Cy Young Award after going 27-6 with a 2.95 ERA in 1990 with Oakland. His 27 wins tied him with Steve Carlton in 1972 for the most in a season since Denny McClain's 31 victories in 1968.
Several current A's players also offered condolences on Twitter.
"Devastated to learn of Bob Welch's passing," A's left-hander Sean Doolittle wrote. "The A's organization lost not only one of its best pitchers, but one of its best people."
No one answered the door at Welch's home Tuesday, which had been sealed with a sticker from the Orange County coroner.
Neighbor Alma Purcha said she woke up to find police cars outside the home several blocks from the Pacific Ocean. She said Welch divided his time between Arizona and Seal Beach. She last saw him with his son and daughter Friday, when they exchanged pleasantries.
Welch was born in Detroit and was lauded by the school he led to two trips to the College World Series. Eastern Michigan athletic director Heather Lyke called the pitcher one of the university's "greatest ambassadors."
The A's said Welch is survived by sons Dylan, 25, and Riley, 23; daughter Kelly, 18; and former wife Mary Ellen. 
READ MORE: Remembering Bob Welch, my classmate and friend
---
---