Major League Baseball
Major League Baseball
Blue Jays 9, White Sox 8(14)
Published
May. 28, 2011 11:56 p.m. ET

Another loss and an ongoing lack of timely hitting left White Sox manager Ozzie Guillen feeling worn out.
Corey Patterson hit a game-ending homer in the 14th inning, Jose Bautista connected for his major league-leading 20th home run and the Toronto Blue Jays beat Chicago 9-8 on Saturday.
After his team came back from two runs down through seven to tie it in the ninth, Guillen was steamed after his White Sox squandered several chances in extra innings. Chicago put the go-ahead run at third base with one out in the 11th but couldn't score, leading their manager to go on a profane tirade after the game.
''Before the ninth, everything was good. After the ninth, it was very, very bad,'' Guillen said.
Chicago left 10 men on base, including four in extra innings, and went 5 for 18 with runners in scoring position, leaving Guillen at loose ends.
''I feel like I'm in September right now,'' the manager said. ''If you ask all my coaches, they feel the same way. And we're not even in June yet.''
Slumping slugger Adam Dunn, who went 1 for 7 and popped out in the 11th with men at the corners, didn't fault his fiery manager for showing some emotion.
''He's still like a player,'' Dunn said. ''He feels exactly the way we feel when we lose. I don't have a problem with it at all. If he's not frustrated then he needs to be doing something else because this is awful.''
Dunn's lone hit was a solid RBI single in the fifth. He also struck out twice as his average dropped to .184.
''I know it probably didn't look good but it felt better,'' Dunn said. ''I've got to find a way to almost start over, just forget everything and just start over and start having fun. I've lost that somewhere down the line here.''
Patterson, who tied a career high with five hits, led off the 14th with a drive to right off Gavin Floyd (5-5) for his third of the season. It was the fourth game-winning homer of his career.
''I was happy,'' Patterson said. ''I was getting tired. Everybody was hungry, our food was getting cold.''
Floyd started and went seven innings for Chicago in Wednesday's loss at Texas. He came out of the bullpen in the 13th, his first relief appearance since Aug. 24, 2007, against Boston.
''We should have won the game before Gavin was on the mound,'' Guillen said. ''That's not Gavin's fault.''
Blue Jays left-hander Luis Perez (1-0) pitched 3 2-3 shutout innings for his first career win. Toronto won back-to-back games for the first time since a season-high six-game winning streak from May 10-16.
''They brought a kid in that we didn't have much on,'' Dunn said. ''We had no video on him, we had really nothing on him. The kid came in and shut us down.''
Brent Lillibridge homered for the White Sox, who lost two in a row for the first time since a three-game losing streak from May 3-6.
Juan Rivera's bases-loaded double in the seventh gave the Blue Jays an 8-6 lead, but their struggling bullpen couldn't hold on.
Lillibridge tripled and scored on a passed ball in the eighth before the White Sox tied it against Frank Francisco in the ninth. Alexei Ramirez hit a one-out double down the right field line and, after Dunn struck out, Paul Konerko drove in Ramirez with a bloop double to right that dropped in just in front of a sliding Bautista.
The blown save was the third of the season for Francisco, who has lost twice and has two blown saves in his past four games.
Toronto put runners at second and third with two outs in the bottom of the ninth but Rivera grounded out to pitcher Chris Sale to send the game to extra innings.
The Blue Jays led 3-0 just three batters into the bottom of the first. Yunel Escobar walked, Patterson singled and Bautista lined a three-run homer to left-center.
Bautista reached the 20-homer mark in his 44th game, the fastest in Blue Jays history. George Bell needed 53 games to hit 20 homers in his 1987 MVP season.
No one has reached 20 homers more quickly than Barry Bonds. He did it in 39 games in 2001, when he hit an major league-record 73 home runs.
Lillibridge closed the gap with a two-run drive to left in the second, his fifth, but Toronto pulled ahead again by scoring twice in the third on Aaron Hill's two-run double.
Chicago took the lead with a three-run fifth, which began when Juan Pierre reached on Hill's fielding error. Ramirez grounded out before Dunn laced an RBI single to center. Konerko doubled Dunn to third and A.J. Pierzynski followed with a two-run double to right.
Making his second start in place of injured right-hander Jesse Litsch, Carlos Villanueva allowed six runs, five earned, and eight hits in five innings. He walked one and struck out four.
Seeking to win consecutive starts for the first time since April 2 and 7, Chicago's Edwin Jackson ended up with a no-decision, allowing six runs and nine hits in 6 2-3 innings. He walked one and struck out seven.
NOTES: White Sox INF Gordon Beckham has a black eye but no broken bones or damaged vision after being hit under the left eye by a throw from the outfield Friday. Beckham said he hopes to return to the lineup by Monday. ... Chicago INF Omar Vizquel took over at first base in the 11th, his first career appearance at the position. Vizquel, who debuted in 1989, has played in 2,784 games. ... Pierre went 0 for 6, ending his hitting streak at 12 games. ... Litsch (shoulder) has been told not to throw at all for seven days after visiting doctors in Florida on Friday.
---
---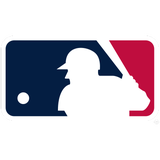 Get more from Major League Baseball
Follow your favorites to get information about games, news and more
---