Major League Baseball
Major League Baseball
Athletics LHP Braden out rest of season
Published
May. 17, 2011 1:00 a.m. ET

Dallas Braden will not pitch again this season.
Now the question is whether he'll be ready by the 2012 opener.
The Oakland Athletics lefty who threw a perfect game last May had surgery Tuesday to repair a torn capsule in his pitching shoulder, ending his season after just three starts and making his return murkier than ever.
''It's a tough part of our business,'' A's manager Bob Geren said. ''We've seen it a lot. It's unfortunate for him. He's going to work hard in his rehab and he's going to do everything he can to get back.
''We're going to miss him for sure.''
Braden is Oakland's longest-tenured starting pitcher, and his presence around a young rotation has helped them become one of baseball's best. Fellow lefty Gio Gonzalez, who was pitching Tuesday night against the Los Angeles Angels, still keeps a poster marking Braden's perfect game above his locker that Braden signed: ''Open your eyes & shut up your mouth & turn that music down.''
That encouragement - not to mention the usual banter - is something the A's hope Braden can still bring.
''I'm sure he'll be around the locker room still,'' Geren said. ''He's not going anywhere. He'll be around, he'll be the same guy I'm sure. He encourages his teammates. He's a good teammate.''
There's no telling exactly how long Braden will be out.
The A's have been vague about his injury, acknowledging for the first time following surgery what most already had suspected: that Braden will miss the rest of the year. Getting ready by opening day might even by a stretch.
Braden's operation was performed in New York by Dr. David Altchek, medical director of the Mets. He conducted a similar surgery on Mets left-hander Johan Santana last September, and New York's ace is expected to be out until at least July.
''That a tough blow for Dallas. All we can do is wish him well and hope he gets back soon,'' Oakland reliever Brad Ziegler said.
He was 1-1 with a 3.00 ERA this season following his Mother's Day masterpiece against Tampa Bay last year.
Braden was put on the disabled list April 17, a day after he pitched five scoreless innings at Detroit but left early because of a stiff left shoulder. He also sought the opinion of renowned doctors Lewis Yocum and James Andrews.
Braden shored up the back end of a deep and talented rotation that was as good as any in the majors last season. Along with Trevor Cahill, Brett Anderson and Gonzalez, the A's rotation led the AL in ERA (3.56) and shutouts (17) last season.
Injured righty Rich Harden is on the 60-day disabled list and limited to throwing on flat ground. With Braden out, Tyson Ross will get the chance to be a rotation regular. Ross is 3-2 with a 2.50 ERA so far in Braden's place.
''We'll miss Dallas for sure,'' Ziegler said. ''At the same time, I feel like we haven't missed a beat with Tyson. Everybody always talks about in basketball that when one guy goes down, it's not like you're playing four on five. Somebody else comes in, and that's the same case here.''
---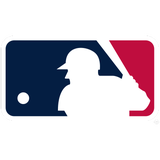 Get more from Major League Baseball
Follow your favorites to get information about games, news and more
---