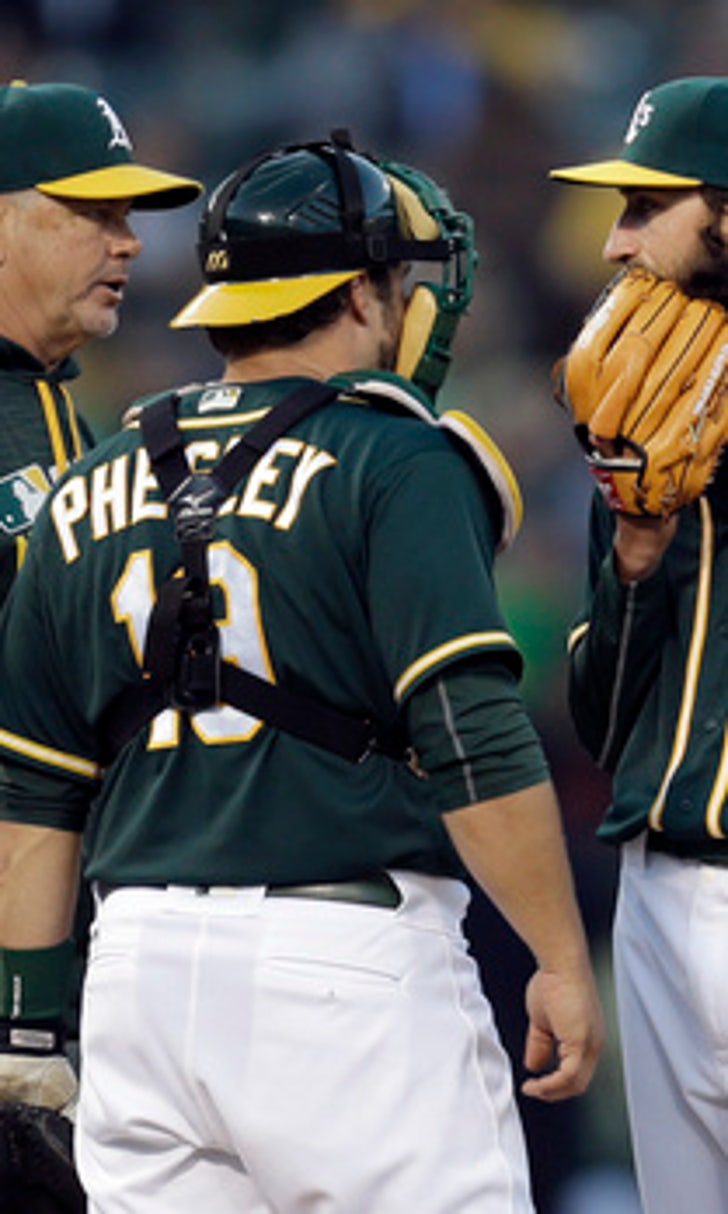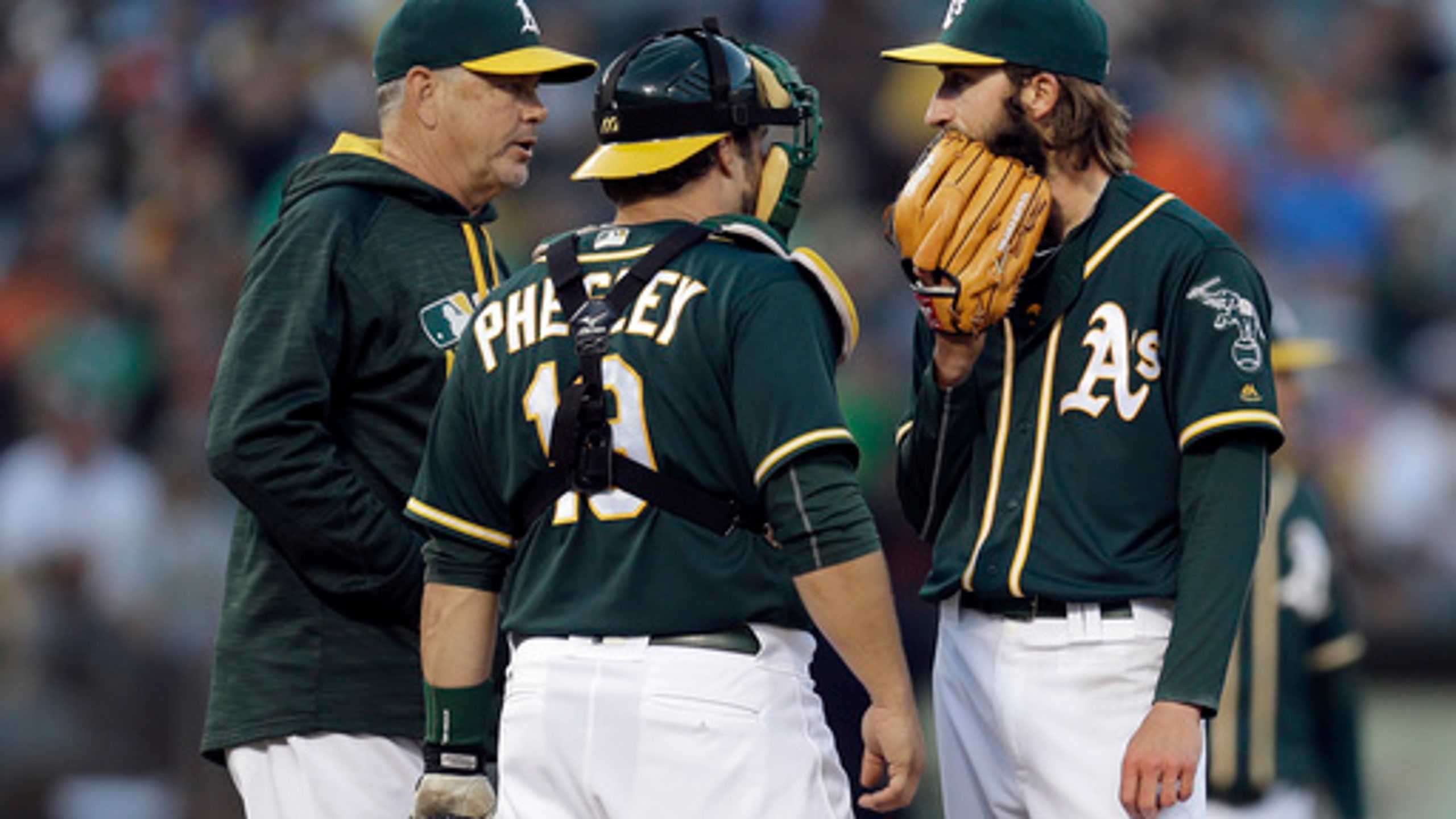 Athletics fire longtime pitching coach Curt Young
BY AP • June 15, 2017
OAKLAND, Calif. (AP) As Oakland's pitchers arrived at the ballpark Thursday, without their coach and leader Curt Young, and struggled to fathom he had really been fired.
Young was fired by the Athletics on Thursday and bullpen coach Scott Emerson was promoted to the position.
Manager Bob Melvin fought his own emotions at the thought his dear friend had been let go a day after the A's surrendered 11 runs in a loss at Miami - the sixth time in the past 22 games the team gave up 10 or more runs.
''Curt and I are really close. Curt's been not only with me a number of years and maybe my closest confidant, he's also been in an Oakland A's uniform longer than anyone else has, so there are a lot of people today that are saddened by this,'' Melvin said. ''He took it like expected. He's a very classy guy, didn't have any complaints, all he did was thank Billy (Beane) and David (Forst) for the opportunity he's had here. That tells you a lot about Curt Young.''
The A's announced the moves ahead of the opener of a four-game home series against the New York Yankees. Oakland's 6.02 team ERA ranked third-highest in the American League to begin the day.
Young spent two stints with the club and currently was in his sixth season back with the A's after previously serving as pitching coach from 2004-10. He was Boston's pitching coach in 2011.
''It's really frustrating. It caught me really off guard. Some of this is on us,'' lefty reliever Sean Doolittle said. ''He was super invested in each and every one of his guys.''
Doolittle said pitchers in ''disbelief'' and ''shock'' met with Melvin and Emerson.
A fourth-round draft pick by the A's in 1981 and member of the 1989 World Series champions, Young pitched 10 of his 11 major league seasons for Oakland. He coached in the franchise's farm system for eight seasons as well.
Reliever Santiago Casilla is also in his second stint with the A's, so he knows Young well.
''Very sad. I liked him. A tremendous person. I can't say a negative thing about him,'' Casilla said. ''But I understand this is baseball, this is part of baseball. I don't like this part. It's the part that's a little sad.''
Minor league pitching coordinator Gil Patterson was set to work as bullpen coach through the weekend.
''Pitching is such an important part of this club, and this group in particular is something we've talked about as needing to take a step forward if we're going to get where we want to go as an organization,'' said general manager Forst. ''So, we didn't see that happening the first half of the season. Which is not to place the blame on Curt. Obviously there are other things. The defense, our struggles are well documented. We haven't scored runs at times. But as it relates to the pitching specifically, we felt like we needed to make a change.''
---
More AP baseball: https://apnews.com/tag/MLBbaseball
---
---