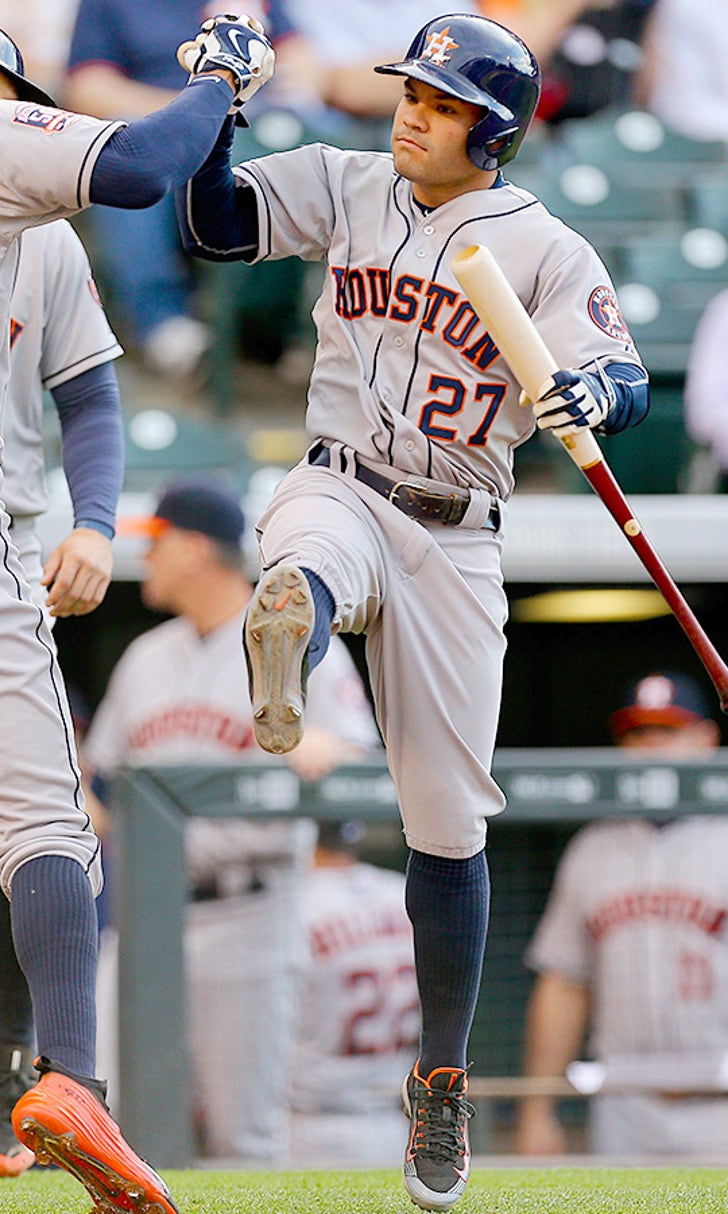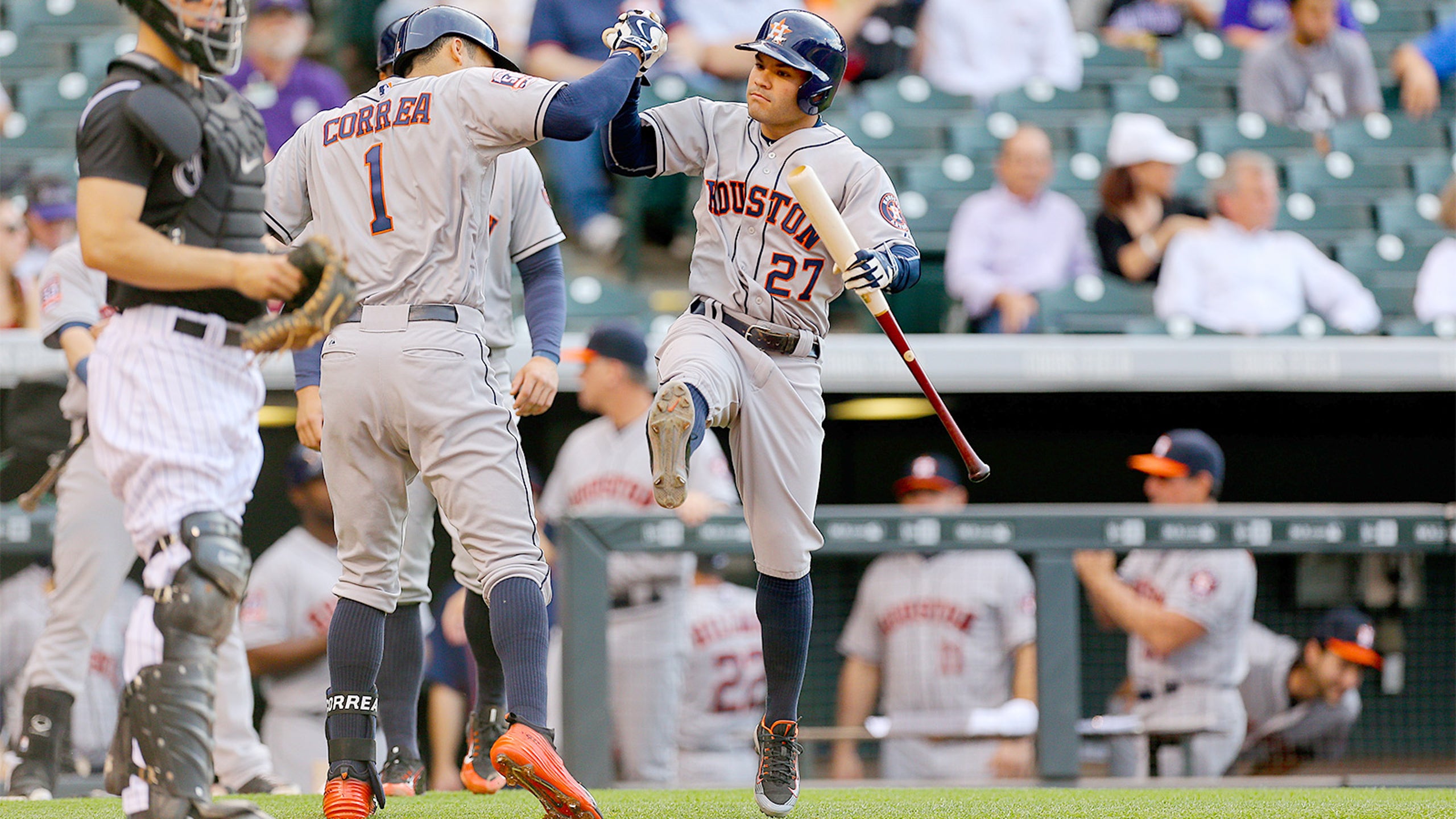 Astros to be extra cautious with Altuve's injury
BY foxsports • June 18, 2015
Jose Altuve, dealing with a strained hamstring, said he wanted to get back into the Houston Astros' lineup on Wednesday night, and did - but he was promptly removed in the third inning with hamstring 'discomfort'. 
Despite leaving the game against the Colorado Rockies early, the team doesn't believe that its star second baseman suffered any kind of aggravation or re-injury.
Manager A.J. Hinch explained the situation to Brian T. Smith of the Houston Chronicle as follows: "He didn't look great. Yesterday he didn't look great. Today, I didn't want to see anymore. I think we've got to be so cautious with him, especially here at the high altitude, and you know, I don't think he felt great. So I'd seen enough and wanted to get him out of the game. So I want to err on the side of caution with him. He's not going to play (Thursday), he wasn't going to play (Thursday) anyway. We can't afford to mess around with Jose."
By 'mess around', Hinch is referring to a potential stint on the disabled list - something the Astros definitely don't want to do. 
Altuve's official ruling is 'day to day', as per the Astros' medical staff, but Hinch has recognized some 'tentativeness' in his approach: "He's getting some real different treatment just in terms of physical therapy. So I don't know if that's making him more cautious or not. We're not ready to give two weeks away yet."
When asked by Smith to describe the specific pain in his right leg, Altuve expressed his own confusion by saying, "I want to know too, for real."
---
---