Major League Baseball
Major League Baseball
A's Parker was coming out of game regardless
Published
Jun. 6, 2012 2:40 a.m. ET

No-hitter or not, Oakland Athletics manager Bob Melvin prepared himself to pull rookie Jarrod Parker after the eighth inning Monday night.
Melvin prepared himself for the boos, but Michael Young's single up the middle for Texas leading off the eighth inning broke up the bid, making the manager's move a no-brainer.
''Made it easy on him, good,'' Young said before Tuesday night's game.
Parker (2-2) had reached 91 pitches after six innings, and that's when Melvin made up his mind. The 23-year-old right-hander, making his ninth career start in Monday's 12-1 win, threw a career-high 112 pitches in a May 13 loss to Detroit. He then was knocked out after two innings at San Francisco his next time out.
On Monday, Parker wound up finishing with eight scoreless innings on 111 pitches for his deepest outing yet. He struck out six and walked three, giving up just that hit to Young.
''I'm not rooting for a hit but it certainly didn't break my heart,'' Melvin said. ''He's too important to us. That's the way I would have to play it.''
Parker had thrown 107 pitches after seven innings, then Melvin said he had an ''interesting little conversation'' with his pitcher following the eighth to let him know the plan - ''I think he had a pretty good idea,'' Melvin said. The skipper didn't waver even after Parker's four-pitch eighth. Melvin wasn't going to be talked into letting Parker go back out for the ninth, either.
''No way, no way,'' he said. ''That was the least of my worries, getting booed. It wouldn't have been a prudent thing to do.''
Rangers manager Ron Washington had no doubt Melvin would get Parker out of the game, even if he still had a no-hit bid.
''I'm looking at this kid's pitch count and saying, `For him to finish nine innings he's going to have to throw 130-something pitches, and I don't see them doing that,''' Washington said. ''My mind is in the same place.''
Parker, who didn't crack the A's rotation out of spring training, has allowed two or fewer runs in seven of his eight 2012 starts for a 2.40 ERA.
A first-round pick selected ninth overall by the Diamondbacks in 2007, Parker came to the A's in a December trade that sent All-Star Trevor Cahill and reliever Craig Breslow to Arizona.
Melvin was managing in Arizona when the D-backs drafted Parker, who the skipper said ''blew me away'' in minor league camp.
''He could be a No. 1,'' Melvin said of Parker's potential.
---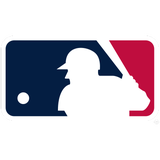 Get more from Major League Baseball
Follow your favorites to get information about games, news and more
---