As Angels open camp, attention on those who aren't
Published
Feb. 19, 2016 11:45 p.m. ET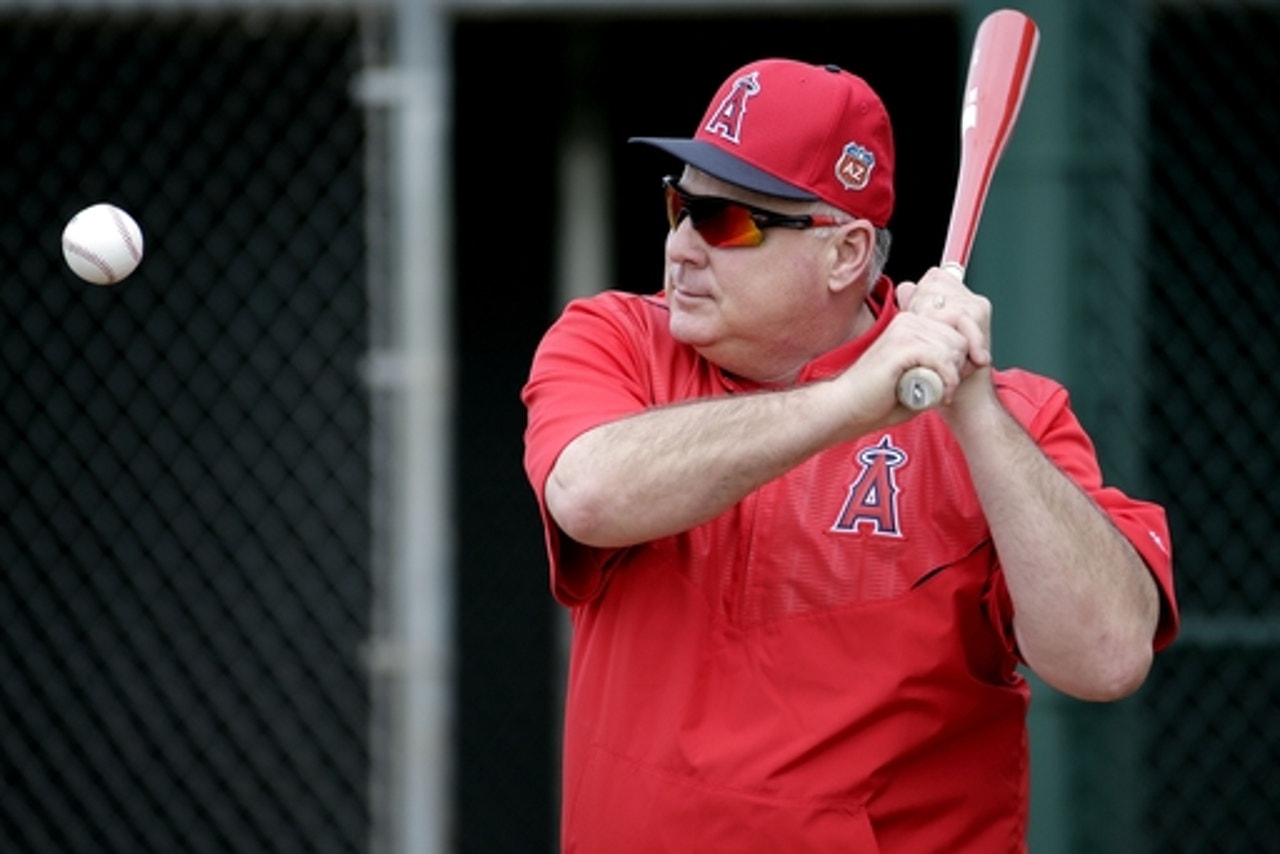 TEMPE, Ariz. (AP) While the focus was supposed to be on the first workout for pitchers and catchers, the start of spring training for the Los Angeles Angels was more about people who weren't there.
Former general manager Jerry Dipoto talked on the radio about an unhealthy relationship with manager Mike Scioscia, and ticked-off owner Arte Moreno declined interview requests following his decision not to spend big on a needed left fielder.
Dipoto resigned from the Angels in July and told MLB Network Radio on Friday he's in a better spot after becoming Seattle's general manager and hiring former Angels assistant general manager Scott Servais as Mariners manager.
''We have disagreed on many ideas as we've gone through the offseason, but in a really productive way,'' Dipoto said. ''And you know, fair or unfair, that wasn't always the case with Mike.''
After Friday's lengthy workout, Scioscia responded to Dipoto's first public comments regarding their tension.
''There were certainly times that you're not going to agree on everything,'' Scioscia said. ''I think there were times when the communication was there and maybe times where it wasn't what it could have been. But I'm not looking back.''
That's what the Angels were trying to do on an overcast morning, and there was some good news.
Left-hander C.J. Wilson, coming off elbow surgery, threw a 10-minute bullpen session seemingly without difficulty. Right-hander Jered Weaver began what he hopes is a bounce-back season after a disappointing 2015. Ace Garrett Richards was smiling in the clubhouse.
All eight contenders for the five-man rotation were there. Catchers Carlos Perez and Geovany Soto began their competition for the starting job. Only catcher Juan Graterol (visa issue) was absent.
But while many position players have arrived ahead of next week's reporting date, there's no big-name left fielder.
The free agent market had plenty to offer, including Jason Heyward, Yoenis Cespedes, Alex Gordon and Justin Upton. Instead, Moreno has kept the team's payroll below the luxury tax threshold and been criticized for it.
The Angels plan to use a platoon in left field with newly-signed Craig Gentry and Daniel Nava as they attempt to improve on last season's 85-77 mark that left them out of the playoffs.
Moreno declined interview requests from three reporters, but later agreed to talk to MLB.com.
''Does one of those guys give us a better chance to win? Sure they do,'' Moreno said of the high-priced outfielders they passed on. ''But the reality is, are they a guarantee? And what we end up with is we end up with debt. We end up paying tax, and then it restricts what our flexibility is going forward.''
While new general manager Billy Eppler watched Friday's workout, Dipoto spoke of how at times it was ''very difficult to do the job I was asked to do'' in Anaheim. He added in the radio interview that his relationship with Scioscia ''wasn't quite as healthy'' as it could have been.
''I don't think there's any manager and general manager that will agree on everything,'' Scioscia said. ''You need to get different opinions on things to help you make a better decision. I think that's part of the process.
''I've worked with two general managers before Jerry and I think I've been the same all the way through about giving my opinion. I think you certainly have to have that free-flowing of ideas. I think, at times, we did.''
---
---