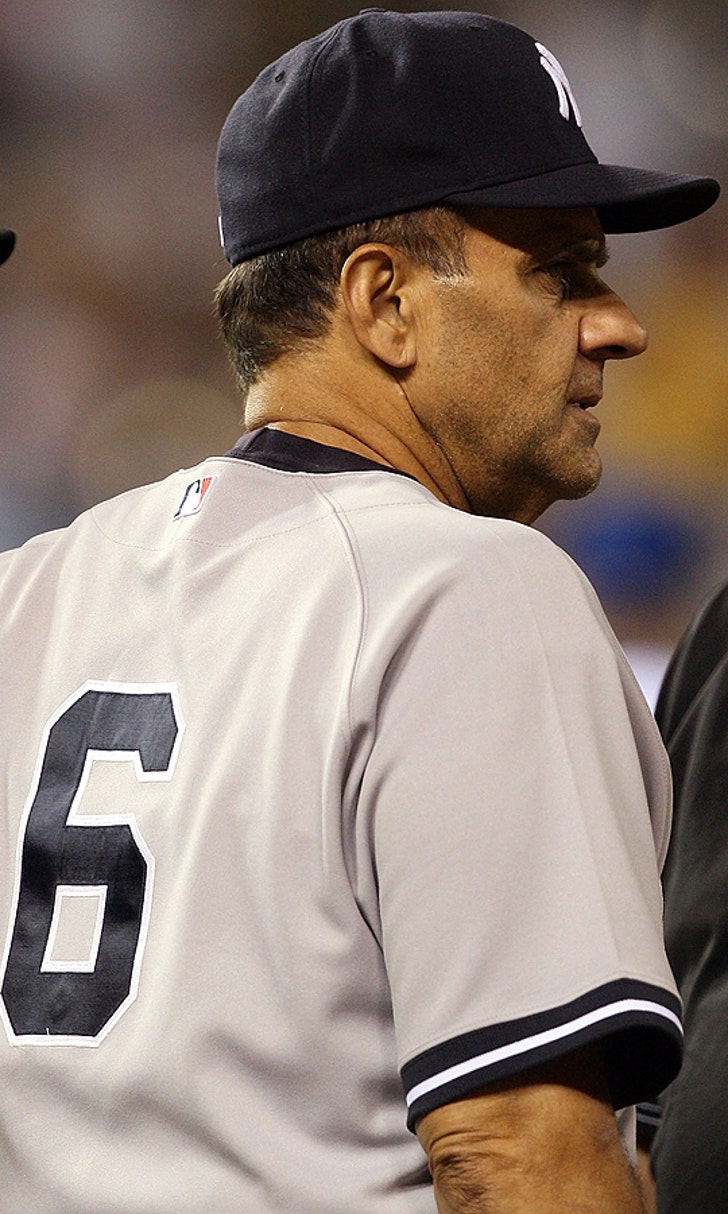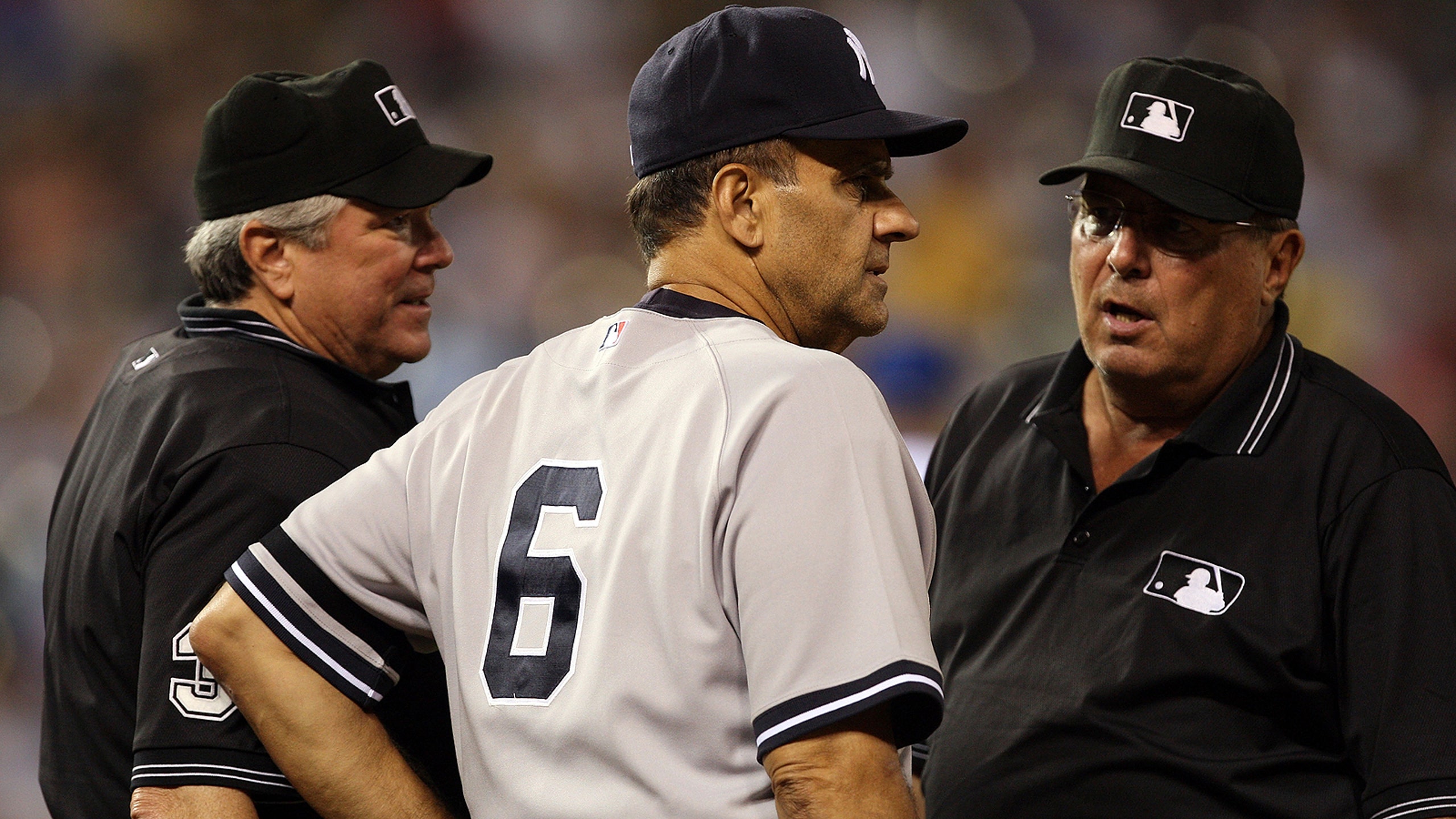 Another honor for Torre — Yankees to retire his No. 6
BY foxsports • December 12, 2013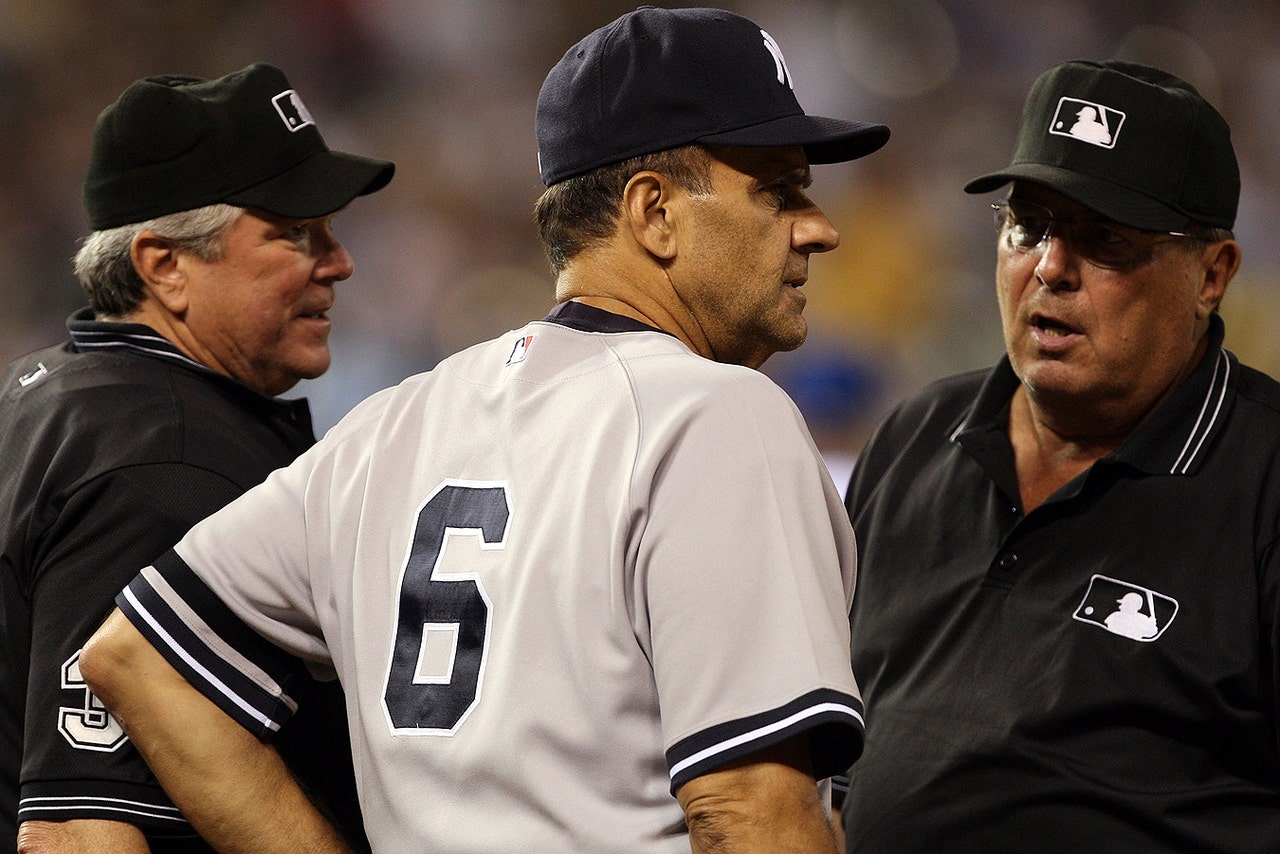 For most people, the work slows down once you retire. For Joe Torre, it's hard to imagine he ever had a week while he was in uniform that pulled him in as many different directions as this one has.
At least much of it has to do with a mountain of accolades being heaped upon the man who managed the most recent Yankees dynasty.
A day after it was announced Torre was voted into the Hall of Fame as a manager, the New York Daily News reported that the Yankees plan to retire Torre's No. 6 in the future. Torre last managed in New York in 2007. No coach or player in pinstripes has worn No. 6 since Torre left. According to Yankees GM Brian Cashman, that is no coincidence.
"We haven't given it out for a reason," Cashman said. "It's been tucked away for quite some time. At some point, that will happen, no doubt about it. Clearly it's already unofficially happened because we've left that open."
Then on Wednesday, Torre — currently MLB executive vice president — saw proposed rule changes take center stage at the Winter Meetings in Orlando, Fla. The league announced plans to eventually outlaw home plate collisions, and Torre told the media that talks on expanded video review for next season are not dead; discussions with the players and umpires unions are ongoing.
The last number to be retired by the Yankees was actually just a few months back, when the club retired closer Mariano Rivera's 42 in September during the final days of his career. In all, the Yankees have retired 16 numbers for 17 people (No. 8 is retired in honor of both Yogi Berra and Bill Dickey).
According to the Daily News, the Yankees have also not issued the numbers 51 and 20 since the retirements of Bernie Williams and Jorge Posada, and the No. 21 worn by Paul O'Neill has been worn only once since his retirement -- and after fan uproar, reliever LaTroy Hawkins soon switched to No. 22 in 2008.
Williams, Posada and O'Neill were all key members of Torre's reign, a tenure that saw the Yankees win four World Series in Torre's first five seasons in the Bronx.
---
---