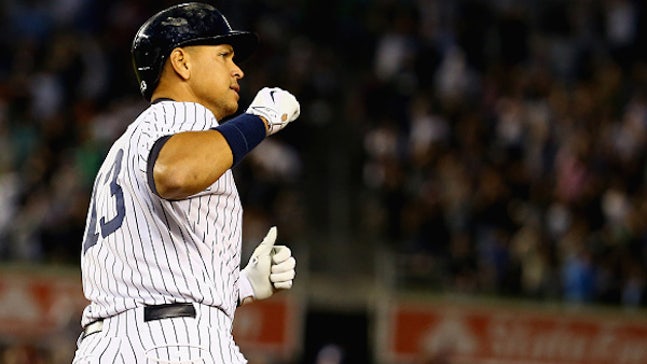 A-Rod passes Willie Mays with career home run No. 661
Published
May. 7, 2015 9:16 p.m. ET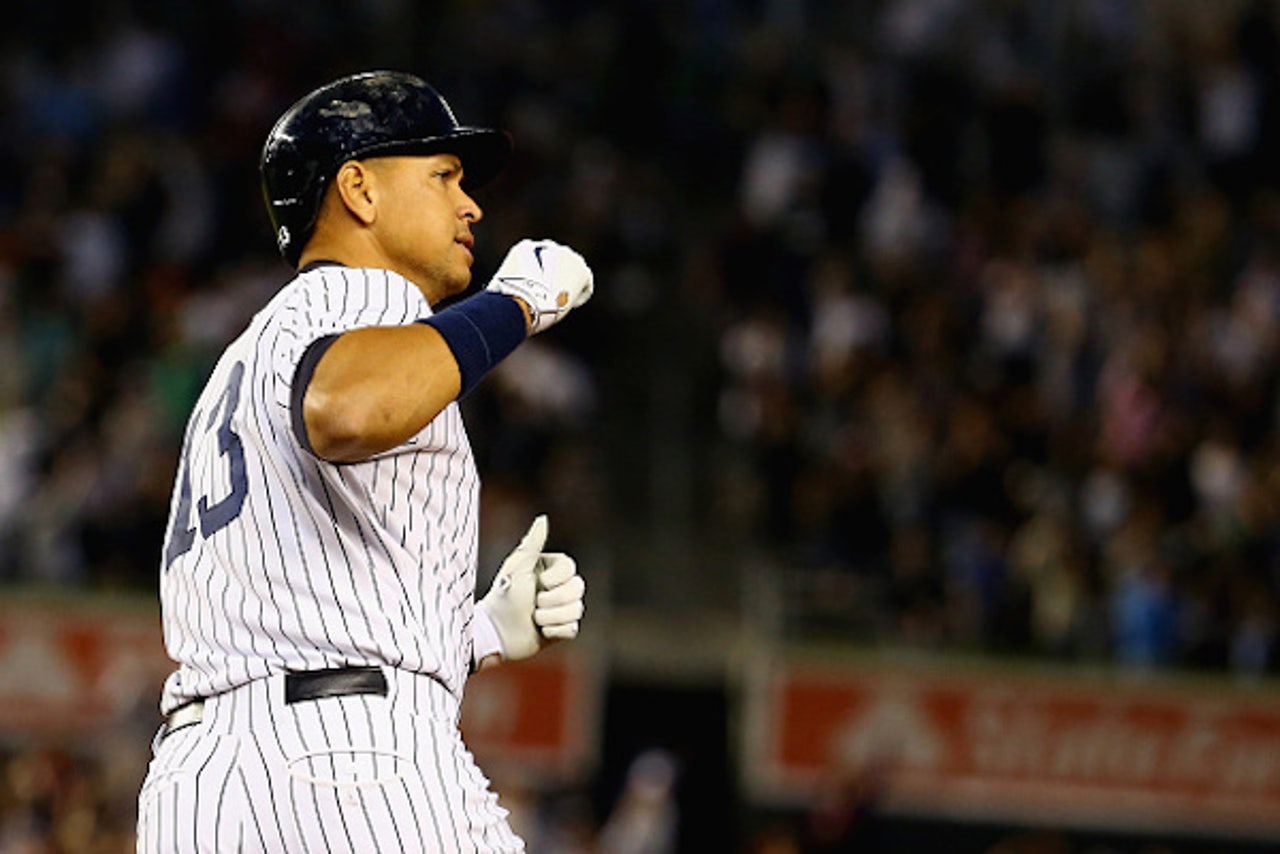 By Ian Casselberry
One at-bat after having a home run taken away by a leaping catch from Delmon Young, Alex Rodriguez hit a deep fly ball to the other side of the Yankee Stadium outfield. This one went over the fence in left-center field, far beyond the reach of any Orioles outfielders, giving A-Rod career home run No. 661.
[see video of A-Rod's homer here]
That was Rodriguez's seventh home run of the season, giving the Yankees a 3-2 lead over Baltimore in the third inning. Pitcher Chris Tillman now becomes the answer to a trivia question.
With 661 homers for his career, Rodriguez passes Willie Mays on MLB's all-time list for fourth place. Overtaking Mays with his tainted, disgraced history of PED use is going to rankle a lot of baseball fans and general sports fans but the achievement is certainly notable.
And if there was any doubt as to how Yankees fans would react to A-Rod's home run, asking for a curtain call after he returned to the dugout following his trip around the bases should answer those questions. But you're not surprised by that, right? Even if Yankees fans might begrudgingly cheer for Rodriguez, he's still their guy. He's wearing the pinstripes. Much like San Francisco Giants fans with Barry Bonds, this is about supporting their player and showing team solidarity.
More in doubt was whether or not the Yankees would acknowledge A-Rod's home run, since they don't want to pay him a $6 million bonus for passing Mays on the all-time list. General manager Brian Cashman has publicly stated the team doesn't believe it's obligated to pay the bonus since it was based on marketing Rodriguez achieving a milestone, and that's impossible to do in light of his PED scandal and related 162-game suspension.
According to those on the scene, however, the Yankees did indeed acknowledge the events of the game on the scoreboard.
So it's good to know that the scoreboard at Yankee Stadium does exactly what it's supposed to do. Although it would've been kind of funny if the Yankees had put a picture of the "See No Evil, Hear No Evil, Speak No Evil" monkeys on the Jumbotron as A-Rod was rounding the bases.
More from The Outside Corner:
---
---