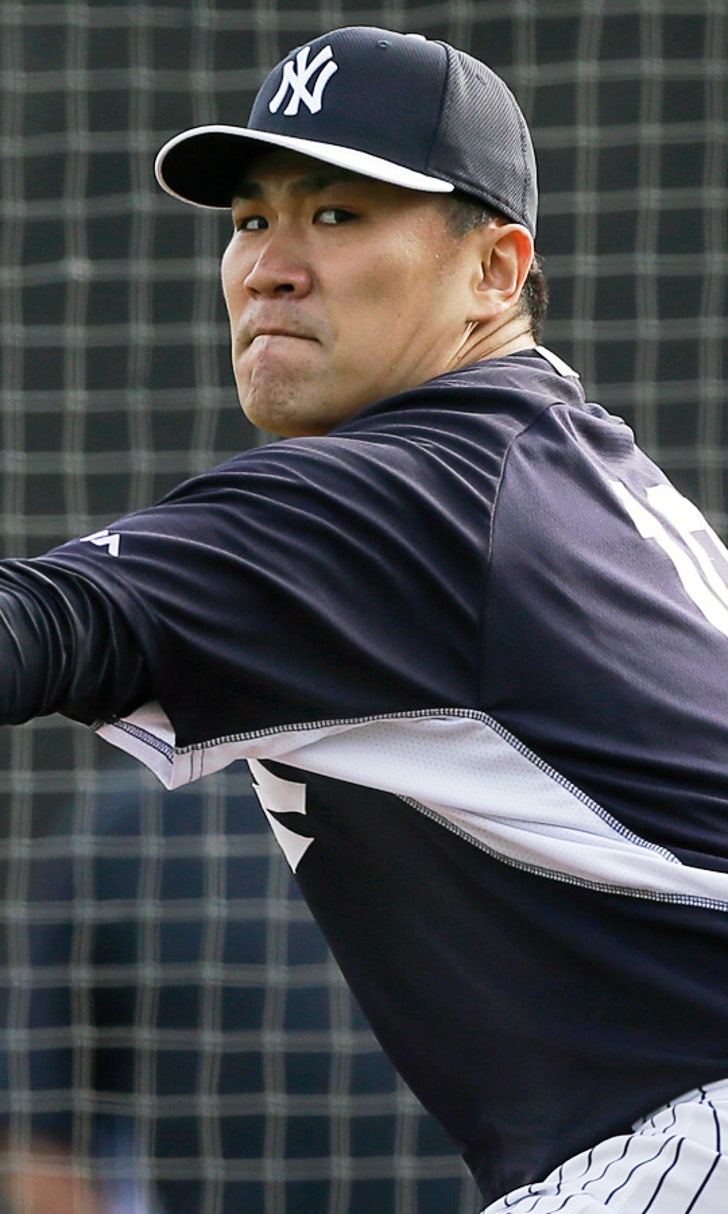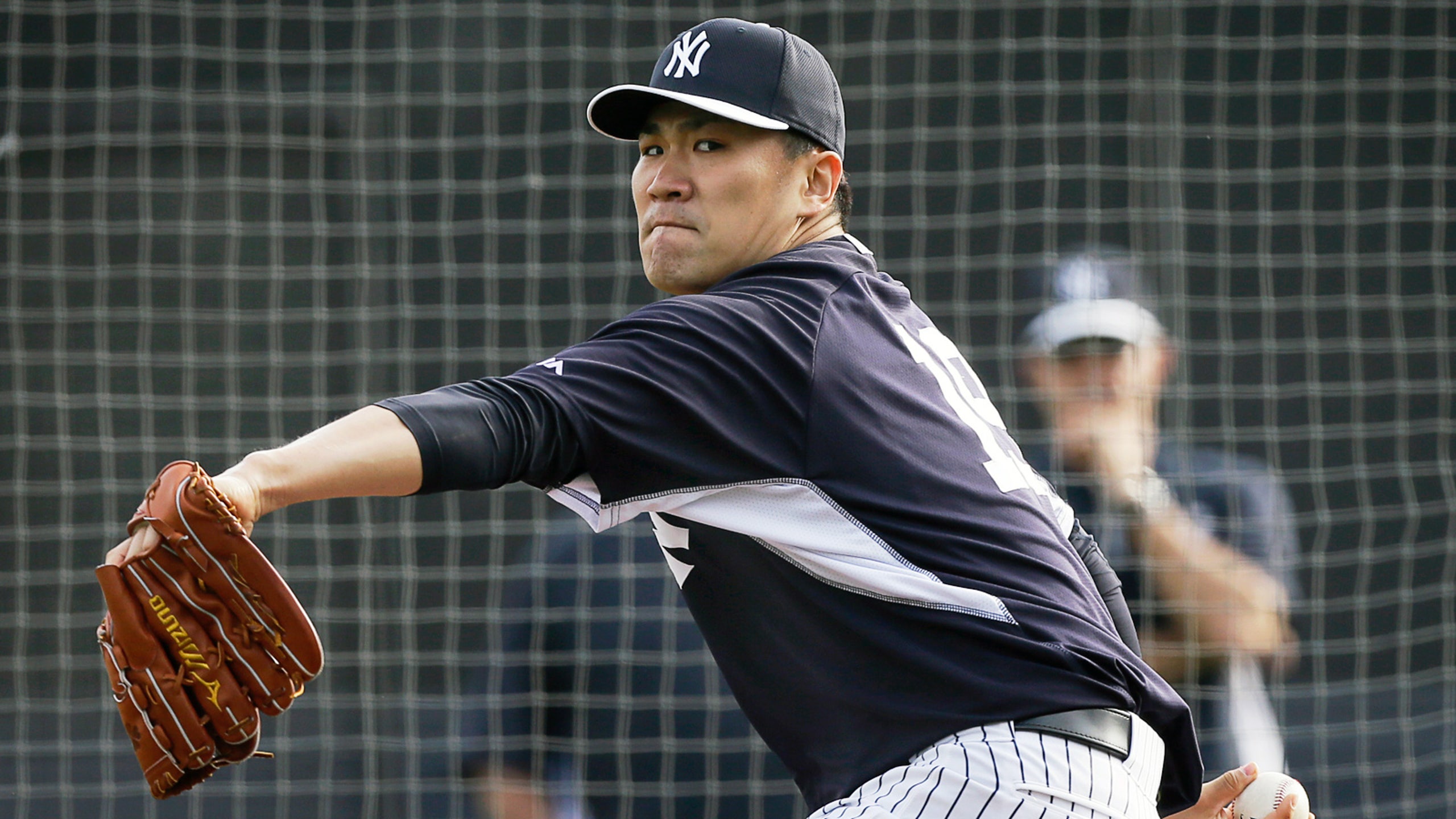 2014 Yankees preview: Will club miss playoffs two years in a row?
BY foxsports • February 26, 2014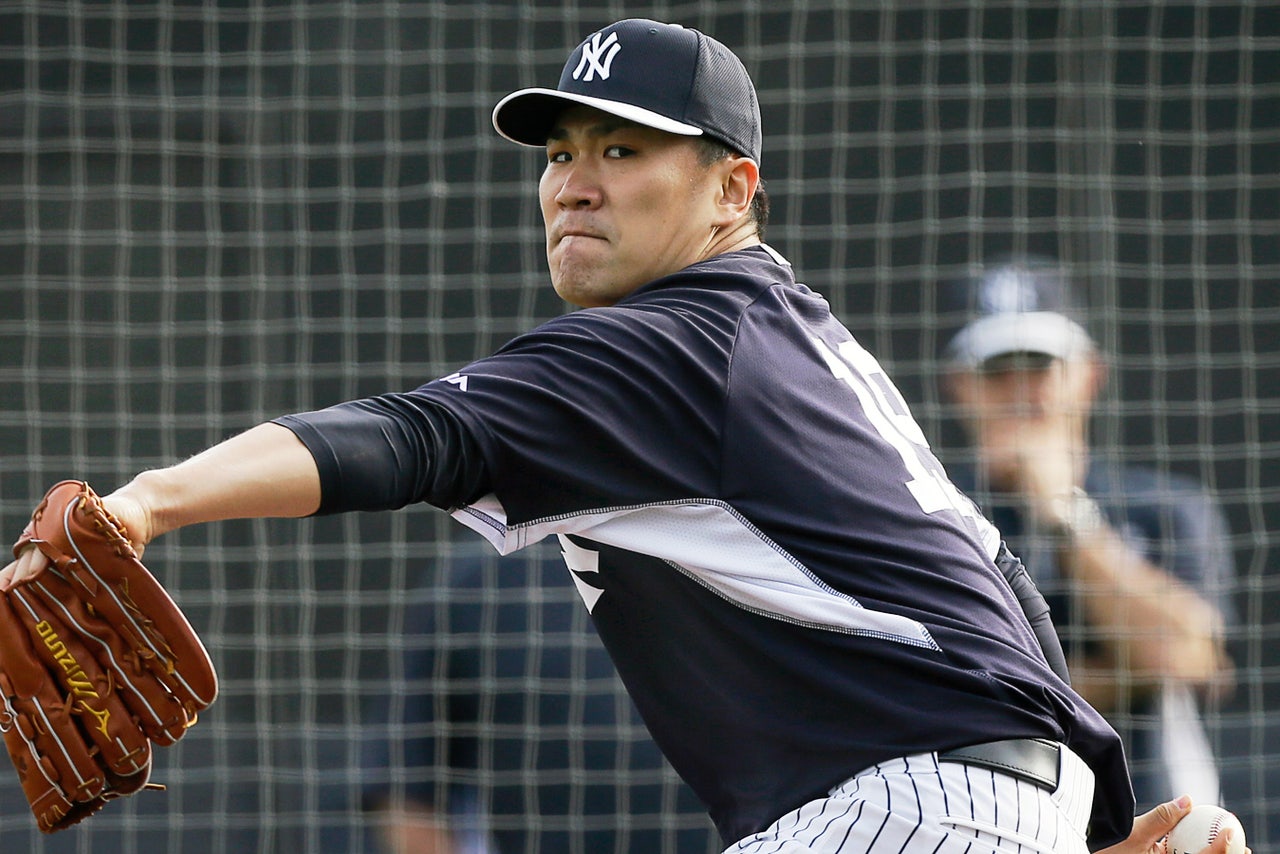 NEW YORK YANKEES
Offense: Losing Cano, who was the Yankees' best (and often only) offensive threat last year, would devastate most squads. However, the Bronx Bombers will get Derek Jeter and Mark Teixeira back after injury-filled seasons and have a chance to see if Alfonso Soriano's magical second half holds up over 162 games. Plus, they spent a half-billion dollars to reload at the other positions. With Jeter, Teixeira, and the additions of Ellsbury, Beltran, and McCann (as well as Kelly Johnson and Brian Roberts), the Yankees have a lineup that is, on paper, a juggernaut full of guys who could hit .300 and/or smash 30-plus home runs. However, Brett Gardner is literally the only name Joe Girardi penciled in last April 1 that will be penciled in on March 31, so the final product really depends as much on health and chemistry as it does on living up to expectation.
Rotation: Landing Tanaka, the biggest fish in the free-agent pitching sea, is a coup, but for as great as the Yankees rotation looks to be, they have a lot of questions — starting with what they can expect from their new import. Sure, he was 24-0 with a 1.27 ERA in Japan last year and is just now entering his prime, but will it translate to the States? Around him, the Yankees have to wonder if CC Sabathia can adjust into a less-powerful version of himself, if Hiroki Kuroda can be effective without fading down the stretch again, and if Ivan Nova has figured out how to be more "good Ivan" than "bad Ivan." The fifth spot is up for grabs, but if Tanaka dominates, Sabathia adjusts, Kuroda endures, Nova matures, and, say, Michael Pineda wins the fifth spot and shows the form of his early rookie year, this is a quintet that could win 85 games among just themselves.
Bullpen: How do you replace the greatest closer of all time? You can't, but long-time setup man David Robertson appears to be the first to get the chance to try. Robertson has been elite as an eighth-inning guy and the Yankees eschewed spending some of their big bucks on a "name" closer-type, so Robertson has big shoes to fill. Strikeout specialist Shawn Kelley is back and the Yanks signed Matt Thornton to replace Boone Logan as the main lefty, but the final four spots are wide open; returning candidates Preston Claiborne and Dellin Betances may seem to have the edge, but there are nearly a dozen non-roster invitees headed to spring training and one of the losers of the derby for the fifth rotation spot will almost assuredly land in the bullpen as a swingman, so there's a lot to be decided. The Yankees also signed Andrew Bailey to a minor-league deal on Feb. 22 as well, so he could be a huge reinforcement somewhere around midseason once he's recovered from last year's shoulder capsule surgery.
Player to watch: Jeter. The Captain has announced that 2014 will be his final season, so that's intriguing enough on its own — but, if his ankle woes in 2013 linger into this year, the fall from grace could be swift and sudden, and that's just bad for business all around. Then again, many thought the same when he went on the disabled list in June 2011, but all he did was hit .327 in the second half and then .316 in 2012, so as Dustin Pedroia said earlier in the week: "You just never bet against a guy like that."
Why they will win: The lineup mashes and the rotation dominates at the levels they're capable of, the bullpen sorts out nicely, and Robertson (or, if he falters, someone else) is even two-thirds of the greatness Rivera was in the ninth inning. If all four happen, this is a 110-win team in the making.
Why they will lose: Last year's team won 85 games despite all the flux, so it's hard to envision anything short of the apocalypse pushing the Yankees out of the postseason, let alone below .500. However, if injuries decimate the roster again, Robertson implodes and the bullpen becomes a weakness, or Tanaka is merely average and the rest of the rotation follows suit, they could find a way to snatch defeat from the jaws of victory.
Ken Rosenthal's outlook: The Yankees spent nearly a half billion on upgrades, and where did it get them? They've still got questions at every infield position as well in the rotation and bullpen. Will left-hander Sabathia regain his dominance? Will first baseman Teixeira regain his power? Will shortstop Jeter regain his mobility? I could go on, but you get the idea. The additions of right-hander Tanaka, catcher McCann, center fielder Ellsbury and right fielder Beltran will help, but look for the Yankees to miss the playoffs in two straight years for the first time since 1992-93.
---
---