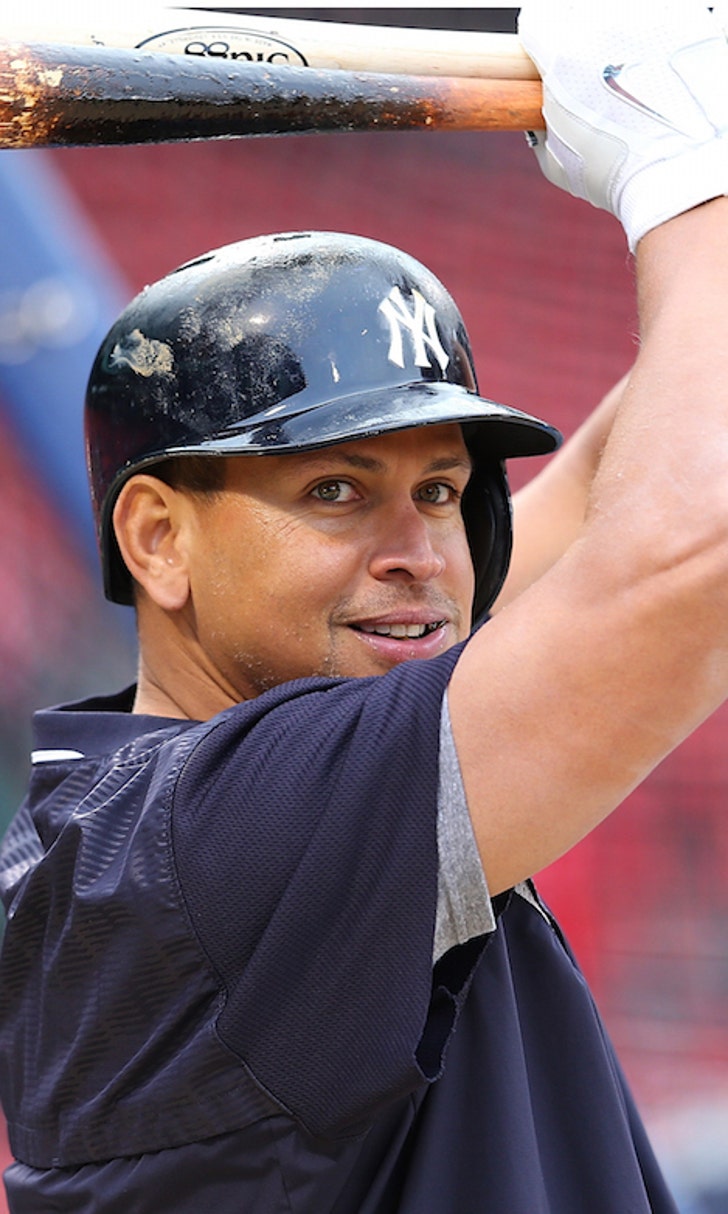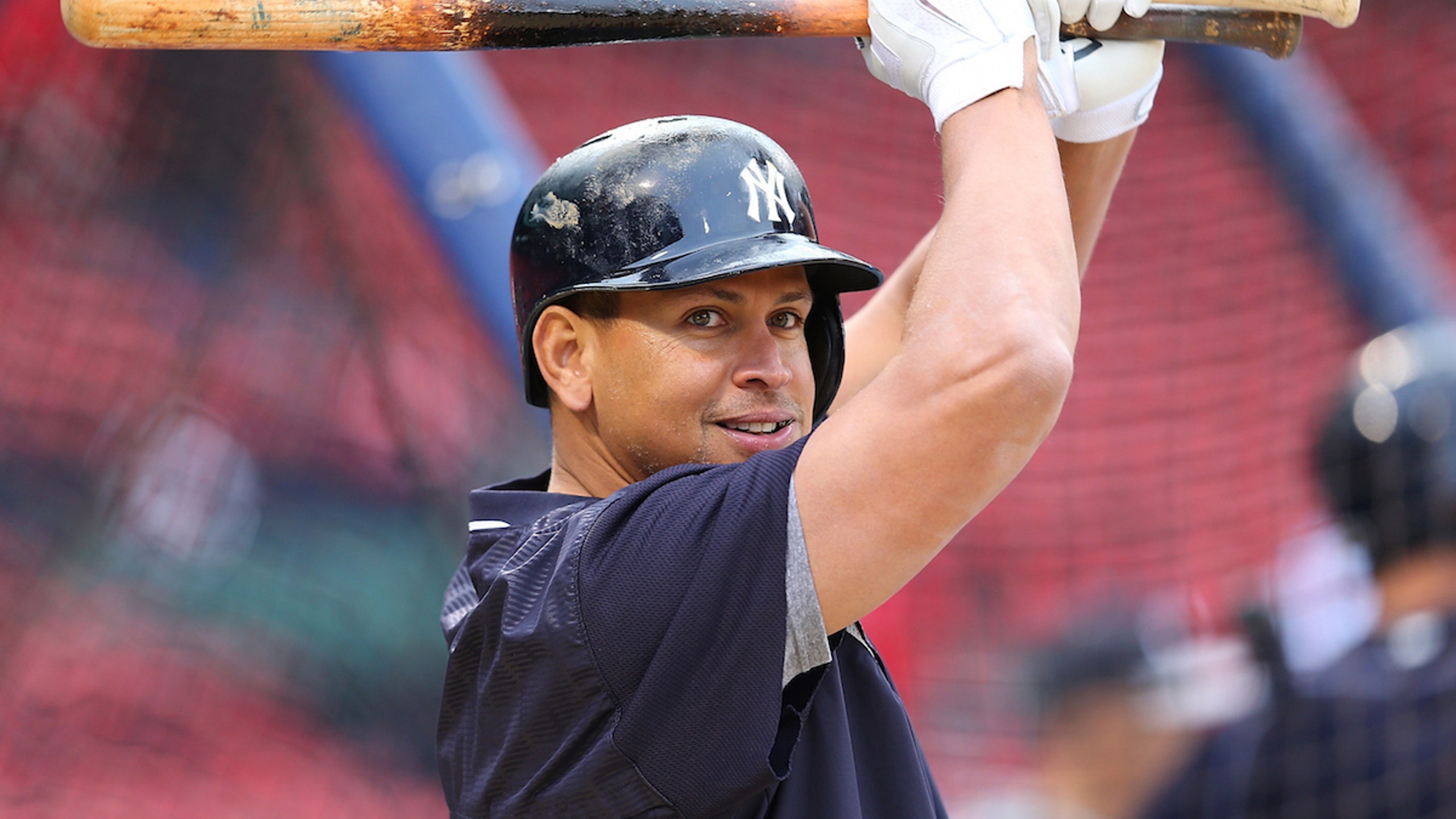 14 reasons to join the MLB season already in progress
BY foxsports • June 18, 2015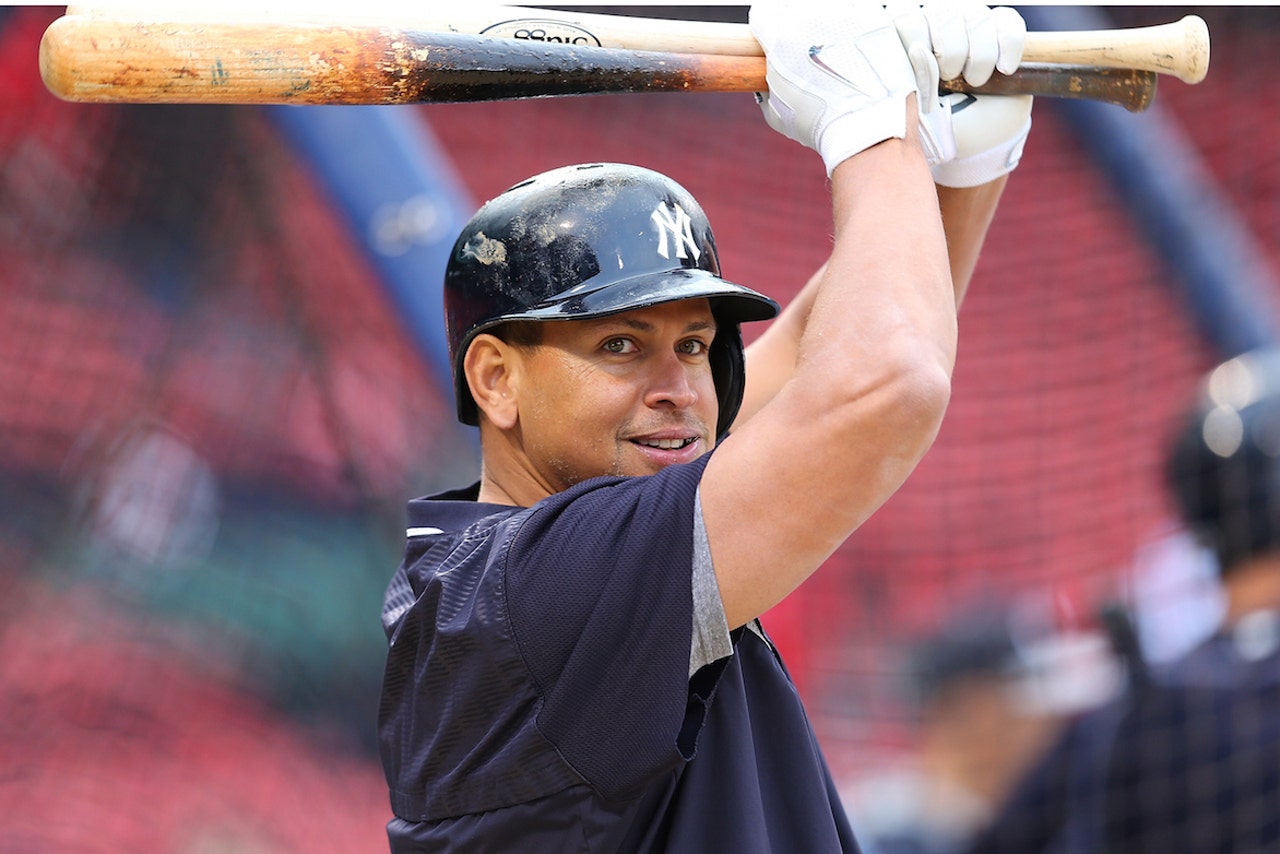 By Matt Whitener
This week saw a conclusion brought to both hockey and basketball season on consecutive days, with the Chicago Blackhawks cementing themselves as the burgeoning dynasty on the ice, while the Golden State Warriors overcame the undeniable (in the form of LeBron James) and brought an NBA title to Oakland for the first time in a generation. And as it does every year, the ending of the spring championship season spreads the start of summer wide open for Major League Baseball to have its solo spotlight on the stage of big-league sports.
For the most dedicated of beisbol aficionados, Opening Day is when their focus shifts toward the diamond. For many others, Memorial Day is that signal point. But now, here in mid-June, it is when baseball becomes the primary source of the American sports feed for the better part of the next two months when football rears its head again as nation's main squeeze.
If you do count yourself among those who are just turning their eyes toward a ballpark now, allow us to help you get up to speed, a SparkNotes of sorts for Major League Baseball. For those who have been paying attention, this could be an FYI. But for those who are late showing up to the party, there is no shortage of excitement in store. Get your popcorn, peanuts and I suppose Cracker Jacks, too, ready.
The Cardinals are still the biggest birds in the nest...
They have been grudgingly called "zombies" by some, and more decisively somewhere between annoying, smug or insufferable by others, but one thing that Mike Matheny's club is without compromise is undeniably successful. St. Louis has carried the best record in either league for the majority of the season, due to a remarkably deep pitching staff and a balanced lineup capable of impact from any portion of it.
Consider they have continued on their early pace after losing ace Adam Wainwright for the season in May, followed by their 3-4 hitters in Matt Holliday and Matt Adams shortly afterward. Sustainability may become a problem later, but the Cards are irrefutably affirming their place as baseball's strongest stalwart.
...but they are also preparing to have their feathers ruffled — a lot.
Yet despite their success on the diamond, the Cardinals find themselves amid uncharted waters in pro sports controversy as well. On Tuesday, it was revealed that the club was potentially being charged with corporate espionage in raiding personnel files of the Houston Astros. While there is much to be revealed in where this FBI-led investigation goes, it could certainly become the story of season if serious charges are levied. It could also set a new precedent for how competitive disadvantages are handled across all of pro sports. Time will tell.
It is the summer of prospect salvation
The youth is being served like never before around the game as prized prospects are being tossed into the fire with a serious sense of urgency. The days of the patient development of premium minor league assets is slowly peeling away with no less than eight of Baseball America's Top 10 prospects — Kris Bryant, Byron Buxton, Addison Russell, Carlos Correa, Joey Gallo, Joc Pederson, Francisco Lindor, Julio Urias — have been promoted to the Majors already, and all have been charged with major leading roles. And there are more to follow as the MLB gets an NBA-like influx of exciting young talent to grow with this year.
Giancarlo Stanton is hoarding home runs
With over a handful of shots that have crossed the 475-foot distance, including one that cleared the confines of Dodger Stadium altogether, Stanton's grip on being the most powerful man in the baseball universe is firmly his.
But he's also hitting these extraordinary shots with a ridiculous frequency thus far as well. Every 10.4 at-bats thus far he's going deep, which has him on pace currently to land in the neighborhood of 60 home runs and rekindle the debates on chasing the "real" single-season home run record of Roger Maris.
The Astros — yes those Astros — are good again
It has been covered here recently just why Houston is home to quality baseball again, but if you are late to the show, the same Astros that have averaged 104 losses a year are in control of the American League West. A division that nearly sent three teams to the postseason a year ago is being paced by a team that has only one everyday player within a year of turning 30 years old.
The Cubs are contending
They spent big in the offseason, went out to acquire one of the game's top managers in Joe Maddon and were not shy about putting the top prospects they have accumulated over the past few seasons under Theo Epstein into the fray immediately. The outcome has been the most exciting team to grace the North Side in many years and shows the potential of being their best shot at breaking sports' most notorious championship dry spell eventually.
Albert Pujols is conjuring up some old voodoo — and he's not alone
A look at who is atop the American League home run leader board currently would make one wonder if it is 2015 or 2008. But rest assured it is still the year you believe it is and that it is the same Albert Pujols who had limped (more literally than not) through his first few seasons in Anaheim that is wielding the AL's most powerful bat thus far.
Joining him in the retro AL effort thus far is a fully healed Prince Fielder (.344 average, 88 hits both leading the AL), as well as Mark Teixeira, who is second in the AL in RBI at 48 and within range of topping his season total from the past two years by sometime in August.
Alex Rodriguez: reclaimed Yankee salvation
Joining Teixeira in regular heavy contribution in the Bronx is the year's true biggest comeback story: Alex Rodriguez. A-Rod has returned the desert of PED suspension to become the most important contributor in the Yankee lineup. He has shown a surprisingly quick return to form, stayed healthy and has topped a number of the game's most elite career accomplishments as well.
Thus far, he has passed Willie Mays on the all-time home run list and become the second player to ever reach 2,000 RBI as well. Next up: joining the 3,000 hit club, potentially before the weekend hits.
Bryce Harper has officially come into his own
The best player in baseball so far this season has been the guy that everyone believed would be eventually when he was 16 years old. However, due to injury and simply being a 20- to 22-year-old, he had been slower than expected in reaching that form. Well, those days are past as Harper has regularly put on a nearly unmatched display of baseball skill. He's tasked with carrying the sky-high expectations of the Washington Nationals on his back and has done so the point of being in prime position to tie Stan Musial, Cal Ripken and Vida Blue as the youngest MVP winners in history.
The Royals are for the people
If the All-Star Game took place today, the American League offering would look basically the same as any everyday game that takes place in Kansas City because there are EIGHT Royals in position to start the game currently. The baseball fever that swept through the city last fall has stayed hot as ever, as the Royals have continued to play first-place ball through the first half of this season. And KC has quickly become one of the most dedicated fan bases in the game — as well as one that is not shy about exercising its right to vote either.
Mike Trout is still really good…
The reigning, defending MVP's team isn't playing as lights out as it was a year ago when it won the AL West, but none of it is Trout's fault. He's on pace to hit 45 home runs, score 120 runs, steal 20 bases and drive in nearly 100 runs.
Ho hum.
...and so is Miguel Cabrera…
The other guy whom Trout has been locked in a headlock for the title of the AL's best for the past three years is not doing too bad himself. He recently hit his 400th career home run; is leading the AL in batting at .345; and is on pace to clear 35 homers, 120 RBI and push at 200 hits.
…and Paul Goldschmidt may be better than both right now.
However, there is a third candidate who wields the game's best bat, and it is semi-lost in the anonymity of being an Arizona Diamondback. Goldschmidt is hitting the ball more ferociously than anyone else alive right now. His .361 average is by far best in the game. He has had 12 games of three or more hits so far and has posted monthly averages of .338, .365 and .388 over the first three months. In recent memory, a league's best hitter has not been less heralded than Goldschmidt has been while clearly being in that role. But that should be a thing of the past soon.
Only one division with a leader owning more than a three-game lead
Finally, it has been an incredibly competitive year so far. Currently, only the Cardinals have more than a three-game cushion in their division — and they are being chased by two teams within the NL Central that would face off in the Wild Card play-in game as of today.
Otherwise, the Rays and Yankees are locked atop the AL East; the Royals, Tigers and Twins are separated by four games from first to third place; and the Nationals and Mets are ebbing and flowing for NL East supremacy.
It has been a fantastic season thus far with a wide-open field of legit contenders, and we're not out of June yet. And the good news is that everyone showing up is just in time to see business continue to pick up.
More from The Sports Fan Journal:
---
---