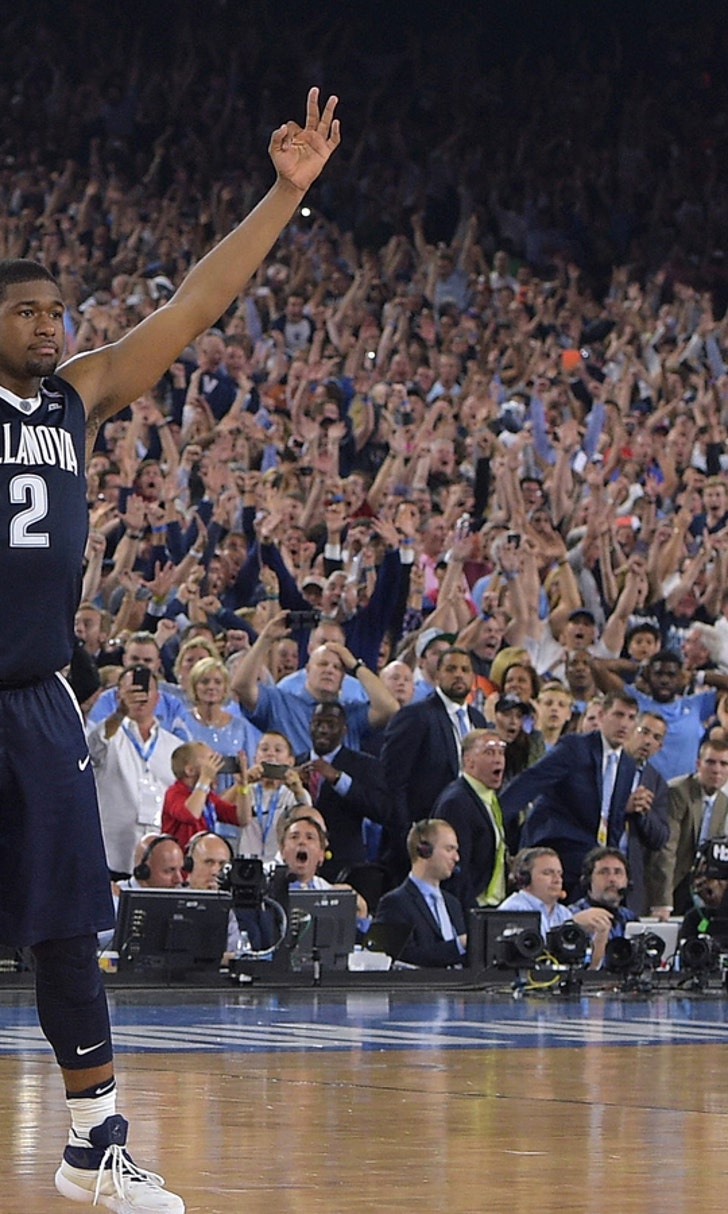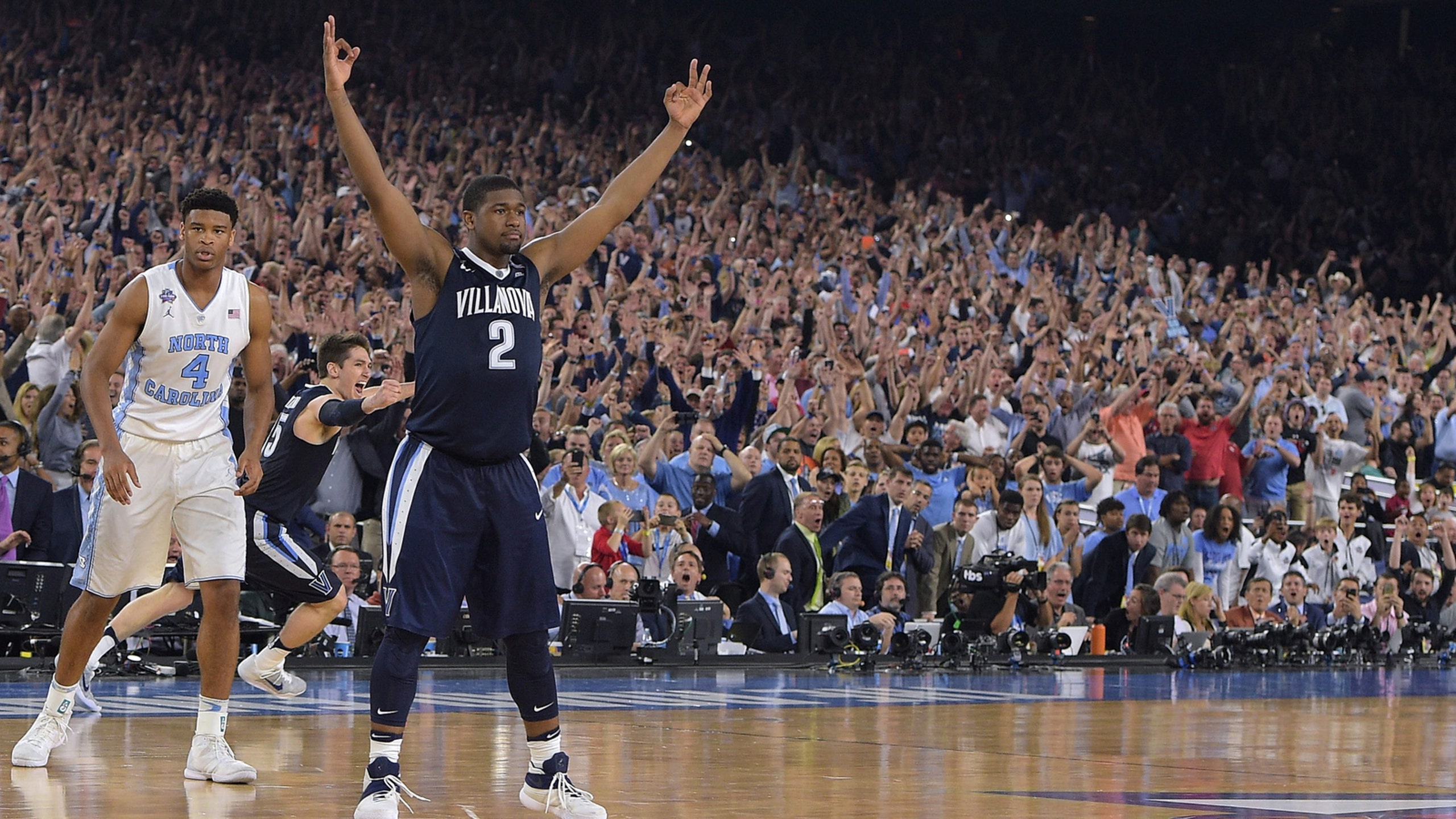 WhatIfSports 2016 NCAA Championship Power Rankings
BY foxsports • December 24, 2016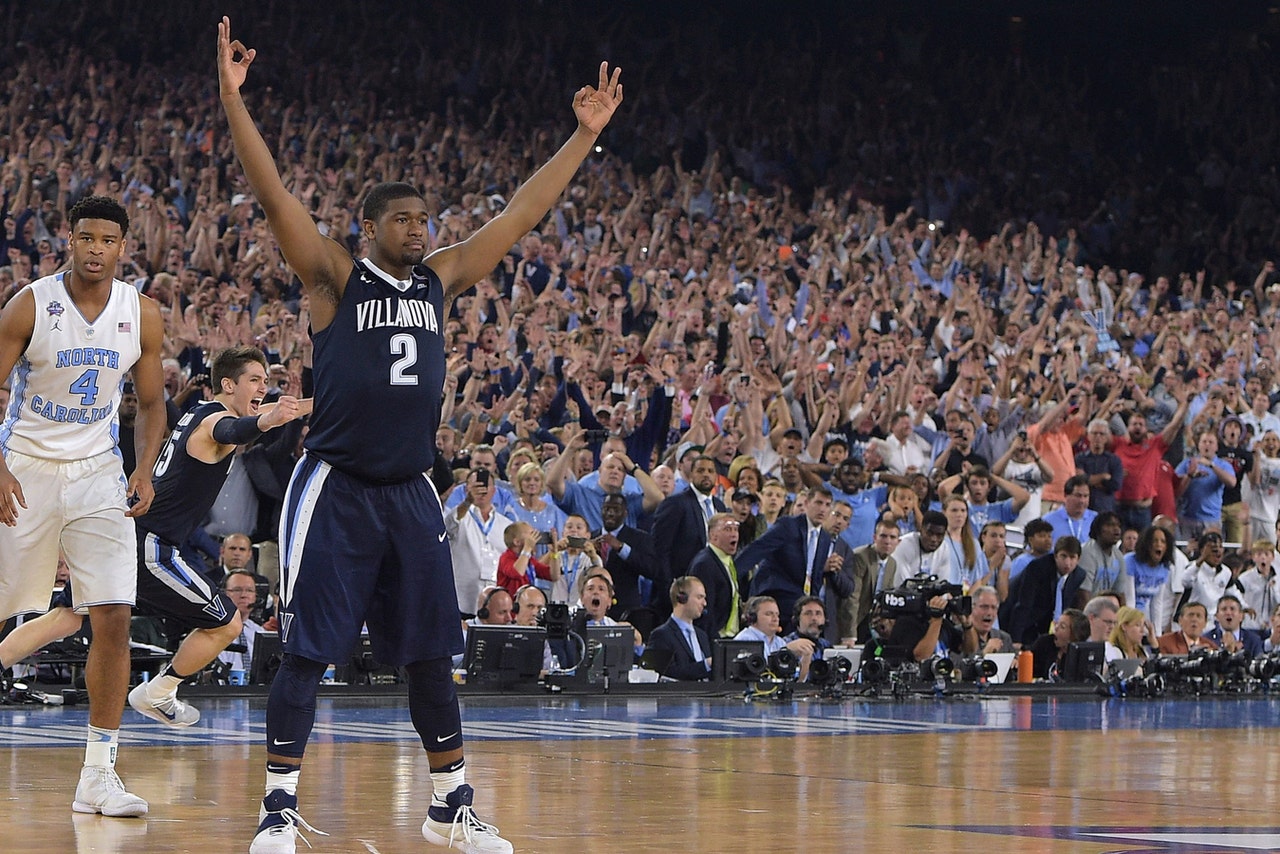 After a pair of forgettable semifinal blowouts, North Carolina and Villanova delivered a national championship game to remember. The Tar Heels erased a 10-point deficit in the game's final minutes, tying the score at 74 on a Marcus Paige circus three-pointer with 4.7 seconds remaining. Villanova responded with a perfectly-executed play that ended with Ryan Arcidiacono dishing to Kris Jenkins at the top of the key for a triple as time expired. The shot connected, the confetti fell, and the Wildcats were crowned champions for the first time since 1985.
Villanova's 2016 title was well-deserved, with a path to the championship that saw it face the best possible seed on all but one occasion: a Final Four matchup with No. 2 Oklahoma instead of No. 1 Oregon. But how do the Wildcats rank among past NCAA Tournament champions? Using WhatIfSports.com's college basketball simulation engine, we placed Villanova into a round-robin tournament featuring every champion since 1985, when the NCAA Tournament expanded to 64 teams. Every team in our tournament played every other team 51 times. Check out the results:
The 2015-16 Wildcats check in with the 25th-best winning percentage among the 32-team field, coming out on top in 38.3 percent of contests. The 1984-85 championship-winning Wildcats were victors in 19.4 percent of games, finishing second-last in the tournament.
Duke's 2000-01 squad won a tournament-best 91.2 percent of its games, beating 1995-96 Kentucky by nearly five percentage points. The 2004-05 Tar Heels finished third with an 80.1 winning percentage, followed by 1989-90 UNLV's 75.1 winning percentage. 
How about a head-to-head matchup between the 2015-16 and 1984-85 Wildcats? We played the two teams 1,001 times on a neutral court and this year's team got the better of its elders. 2015-16 Villanova won 71.0 percent of games, outscoring the 1984-85 team by an average of 5.4 points:
---
---