National Football League
National Football League
Which NFL team has best backup QB?
Published
Jul. 31, 2012 1:00 a.m. ET

If we've learned anything over the past decade of NFL football, it's that you're only as good as your quarterback. Since 2003, when NFL journeyman Brad Johnson finished the '02 campaign with a Super Bowl ring on his finger, the only quarterbacks to win Super Bowls have been elite future Hall of Fame- caliber players: Tom Brady (twice), Ben Roethlisberger (twice), Eli Manning (twice), Drew Brees, Peyton Manning and Aaron Rodgers.
If we learned anything from the 2011 season, it's that you're only as good as your backup quarterback. The Bears were 7-3 when Jay Cutler went down with an injury. With Caleb Hanie at the helm, they finished the season with an 8-8 record and missed the playoffs.
Peyton Manning was out of the lineup in Indianapolis and a team that'd won at least 10 games in 10 consecutive seasons finished the 2011 season with a 2-14 record. The Chiefs were in contention with Matt Cassel under center until Tyler Palko sniffed the field, and the Rams somehow got worse without Sam Bradford.
The one exception to the rule were the Houston Texans, and though T.J. Yates took over for Matt Schaub (season-ending foot injury), he had a veritable army of quarterback minds — Greg Knapp, Gary Kubiak, Jeff Garcia, Matt Leinart, Schaub and Jake Delhomme — in his ear after every series.
Your starting quarterback isn't all that matters anymore. Your backup quarterback matters, too. Which team has the best understudy this season?
Here's my ranking of the backup QBs, No. 32 to No. 1.
32. Kevin O'Connell, San Diego Chargers
It's as if the Chargers' backup role is the position no one wants. First, Charlie Whitehurst goes down with an injury. Then, Kyle Boller retires after one day with the team. Now, the Chargers turn to Kevin O'Connell, a local (San Diego State grad) and a 2008 third-round round pick of the Patriots who's been cut by both New England and the New York Jets. There's a chance Whitehurst is healthy by the start of the regular season. But he's not exactly Dan Fouts, either. Philip Rivers, this season — more than any other — is on you.
31. Kellen Clemens, St. Louis Rams
I've never been much of a Kellen Clemens fan. Given several opportunities to seize the starting role in New York with the Jets, he never rose to the occasion. He had a decent season in a backup role last year with St. Louis, but he's not winning any big games for anyone anytime soon.
30. Caleb Hanie, Denver Broncos
Caleb Hanie was downright awful last year in relief of Jay Cutler and I have no reason to believe he'll be any better in 2012. There's a chance Adam Weber beats him out for the backup role and Brock Osweiler is the long-term project. Put it this way, PEYTON MANNING CANNOT GET INJURED this season.
29. Mike Kafka, Philadelphia Eagles
Mike Kafka was a solid player at Northwestern and there are some in Philadelphia who really like what he brings to the table. In limited action last year, however, he played poorly. He's a huge drop-off from Michael Vick. He's a considerable drop-off from both Vince Young and Kevin Kolb. With the way Vick gets injured every year, there's a good chance he'll see some action. Eagles fans are hoping he's a better player than the guy they saw in 2011.
28. Tyrod Taylor, Baltimore Ravens
An enormous unknown. But early returns from practice and preseason play are that Tyrod Taylor is a capable backup NFL quarterback. Who really knows, though? He's now entering his second season as Joe Flacco's understudy. Though Ravens fans are often frustrated with Flacco's play, not one of them wants to consider the 2012 season without him.
27. Brady Quinn, Kansas City Chiefs
Brady, Brady, Brady. Here we go again. Now on this third team since being drafted by the Browns in the first round of the 2007 NFL Draft, Quinn gets another shot on another AFC squad, in Kansas City this season. Here's hoping he doesn't bash his starting quarterback in a "GQ" oral history about Matt Cassel.
26. Byron Leftwich, Pittsburgh Steelers
Byron Leftwich is like an old sitcom that just seems to stay on the air because people remember it back when it once was funny. He's not the same guy he once was in Jacksonville and I'm not even sure he's the same guy he was in Tampa Bay a few years back. But he's still around. With multiple years backing up Ben Roethlisberger and a Super Bowl ring now on his resume, I guess there's trust and loyalty there. If I'm a Steelers fan, I'm hoping there's no time when the season rests on his arm.
25. Dan Orlovsky, Tampa Bay Buccaneers
Dan Orlovsky is best known for running out of the back of the end zone for the winless Detroit Lions in 2008. He's since had some brighter moments, but not too many. There's a lot of excitement about the young "Baby Bucs" in Tampa Bay this summer. That excitement — and any hopes of a playoff run — will go down the tubes if Josh Freeman gets hurt.
24. Graham Harrell, Green Bay Packers
In all of one game last season, Matt Flynn threw six touchdowns and earned himself a mighty new contract in Seattle. Graham Harrell is not as polished nor as skilled as Flynn. A college superstar at Texas Tech, the Packers seem to like Harrell enough to trust him with the backup duties, but he's no Matt Flynn. Let's not assume any Aaron Rodgers' backup is.
23. Colt McCoy, Cleveland Browns
This seems awfully low for a guy who beat both the Saints and Patriots in 2010, but Colt McCoy took a giant step back in 2011. Brandon Weeden is the guy in Cleveland and McCoy's kind of just there — lingering, waiting and wondering what's to come of him. I'm not even sure if McCoy's the backup. That role could belong to Seneca Wallace by the end of the preseason.
22. Derek Anderson, Carolina Panthers
Derek Anderson has had his career ups and downs and there's a chance Jimmy Clausen actually finishes training camp as the team's No. 2 quarterback, but the gap between him and Cam Newton could be the biggest gap between starter and backup in the league. Newton brings one type of game to the field; Anderson another. Anderson still has a big arm, but who knows if he'd be able to win a game if thrown under center.
21. Chris Redman, Atlanta Falcons
Chris Redman has a cool career story. He won a Super Bowl ring as one of Trent Dilfer's backups back in 2000 with the Ravens, flamed out of football and worked as an insurance agent for a few years after some early struggles, and then ended up coming back to the sport and excelling when called upon during Atlanta's forgettable 2007 campaign. He's now a trusted and reliable backup for Matt Ryan; a guy the Falcons like so much that they rewarded with a two-year contract in March. I'm not sure whether he could lead this team to the playoffs, or dare I suggest it, Falcons fans — actually win a playoff game — but the guy's got chops. He's respected and capable.
20. Chase Daniel, New Orleans Saints
While Drew Brees was negotiating his contract and the word "holdout" being tossed around last month, the Chase Daniel era in New Orleans came awfully close to becoming reality. Not the most physically gifted guy, Daniel can fling the football and has had multiple seasons behind Brees, so you figure he's learn from the master. In his one drive last year, during a Week 17 romp over the Panthers, he went 3 for 3 for 20 yards. Not much there to really judge anything, but it's something. The Saints' brass likes him a lot, too.
19. Drew Stanton, Indianapolis Colts
For as wild as the offseasons were for Drew Brees, Tim Tebow, and Peyton Manning — Drew Stanton may have had the craziest few months of all. After being courted by several teams, he signed a lucrative contract with the Jets to be Mark Sanchez's backup. The Jets went on to trade for Tebow, Stanton was made expendable and he ended up in Indianapolis. He'll back up Andrew Luck. A smart guy who's played fairly well when called upon in the past, Stanton will be a valuable veteran for the rookie to turn to in 2012.
18. Ryan Tannehill, Miami Dolphins
As Alex Marvez will tell you, I'm the biggest Ryan Tannehill fan on the FOXSports.com staff. If he doesn't win the starting job outright in the preseason, he'll find his way on to the field at some point. Inexperience and a brief holdout will likely cost him the starting gig, but I think the long-term future of the Dolphins is in good hands with Tannehill. I know, I may be the only one who thinks that.
17. Shaun Hill, Detroit Lions
Shaun Hill has been around the block and back again, but the guy is a steady and reliable veteran backup QB whom the Lions' coaches and fans have grown to like and trust. Hill is a fixture in that Detroit quarterbacks room, and a guy who's won games for the 49ers and Lions in the past.
16. Colin Kaepernick, San Francisco 49ers
A real wildcard on this list, there's nothing but excitement out of San Francisco about the team's backup quarterback. The job's Alex Smith's — his spot his safe. But Colin Kaepernick is ready to go after a rookie year learning the ropes and an entire offseason mastering the 49ers playbook. A second round selection in 2011, Kaepernick's built like a linebacker and runs like a running back. He can throw the ball, too. A star in college at Nevada, he'll be a fan favorite when he eventually gets his shot.
15. Matt Leinart, Oakland Raiders
Lost in what was a magical 2011 NFL season was the sad finish to Matt Leinart's comeback story in Houston. After being released by the Cardinals and buried on the depth chart in Houston, Leinart waited his turn, and was handed the reins in a late November game versus the Jaguars after starter Matt Schaub went down. A quarter into his first NFL start in two years, Leinart hurt his shoulder and was lost for the season. He re-surfaces in Oakland, where he'll back up a fellow former Heisman winning USC quarterback, with a clear head and a healthy shoulder.
14. Brian Hoyer, New England Patriots
We don't have a large enough sample size of Brian Hoyer's NFL work to know how he'd react under the pressure of an actual game, but from preseason, practice and word out of Patriots camp — he's got the goods. Matt Cassel made the most of his years watching and learning from Tom Brady and he excelled when thrown into action back in 2008. Those "in the know" say Hoyer's even more capable.
13. Bruce Gradkowski, Cincinnati Bengals
Remember Bruce Gradkowski? Rather quietly, Gradkowski's had a nice career, winning games for the Buccaneers, Rams, Raiders and Browns. In Cincinnati, he plays the veteran backup role to one of the best young gunslingers in the game. He's reliable, knows his place on the squad and has delivered when thrown in the fire in the past.
12. John Skelton, Arizona Cardinals
Kevin Kolb got the big bucks last offseason and got another bonus this offseason when the Cardinals opted to keep him around after an underwhelming 2011 performance. But John Skelton is the guy who won games for the Cardinals over the past two years. He's got a winning record as a starter and was the man under center when the Cardinals won their biggest games last year. There's still an outside shot that he'll win the job this summer and be given the nod to start against the Seahawks in Week 1.
11. Jake Locker, Tennessee Titans
Locker looked great in the rare glimpses we saw him last year (in relief duty versus the Saints). There's still an outside chance he beats out Matthew Hasselbeck in training camp, but it's unlikely. He's polished, smart and a four-year college starter with a full year backing up an NFL great. Jake Locker doesn't get much national attention down in Tennessee, but he is going to be a heck of an NFL quarterback.
10. Tim Tebow, New York Jets
I know he won seven of eight games and led the Broncos to the playoffs last year. I know that his jersey sells well. I know that he's a wonderful person. I just don't know if he's a great quarterback. Tim Tebow seems to excel when the offense breaks down — you just can't run a traditional offense with him at the helm. That said, Tebow makes plays. He wins games. He's a top-10 backup.
9. Joe Webb, Minnesota Vikings
Joe Webb has done nothing but excel when called upon in his two years with the Vikings. He's not your traditional NFL pocket quarterback and he doesn't have the arm that Christian Ponder does, but he's got that special something — that intangible quality that makes fans cheer. He's electrifying. And when given the opportunity, he seems to win games. I think the Vikings should find a way to use him at wide receiver a bit this year, but if needed to step up under center, I think he's proved that he can get the job done.
8. Vince Young, Buffalo Bills
Given up on Vince Young? The Bills haven't, and nor have I. A former Pro Bowl quarterback and NFL Offensive Rookie of the Year who's led a team to the playoffs, Young had his moments last season in Philadelphia, including a big win over the Giants on a Sunday night. He's in what's being described as the best shape of his career, he realizes that there are only so many chances in this sport and he's focused on making the most out of this opportunity in Buffalo. He'll thrive under the tutelage of Chan Gailey and will bring something different to the table than Ryan Fitzpatrick if needed.
7. T.J. Yates, Houston Texans
T.J. Yates didn't light up the box score or win anybody a fantasy league title last season, but he played well beyond expectations after both Matt Schaub and Matt Leinart went down with season-ending injuries a season ago. The only quarterback to ever play in or win a Houston Texans playoff game, Yates has proved that he's ready and able to lead a team when called upon. His teammates trust him; his fan base likes him. This is Schaub's team, but if Yates has to step up and deliver midseason, there's no doubt that he can. He's done it already
6. Chad Henne, Jacksonville Jaguars
Blaine Gabbert, how's that seat feeling? Warm enough for you yet? Early reports from Jaguars' training camp practice were treacherous. Gabbert reportedly couldn't throw a rock in the ocean, and there are already whispers about whether Chad Henne will end up being the guy in Week 1. I've never been a huge Henne fan, myself, but the skills are no doubt there. At the very least, he's a formidable NFL quarterback. You can win games with Henne.
5. David Carr, New York Giants
David Carr is another guy you might be shocked to see rated so high. You shouldn't be all that surprised. Carr's the consummate professional and a guy the entire Giants' locker room turns to for counsel, leadership and veteran know-how. The top overall pick of the Houston Texans in 2002, he's made the unlikely transition to reliable veteran backup. He's got no ego, he's been through the fire and he's ready to play when called upon. Remember, he hasn't just backed up Eli Manning. He's also backed up another top overall pick—Alex Smith in San Francisco. Ask any Giants player if they trust David Carr under center, and they'll all tell you they do. Eli swears by him. Mr. Tebow, at least in my opinion, is the second best backup quarterback in New York this year.
4. Rex Grossman, Washington Redskins
Surprised to see Rex Grossman rated so high on this list? Don't be. The only quarterback to beat the Super Bowl champion Giants twice last season, Grossman is a master of Kyle Shanahan's offense and the rare veteran QB who's openly embraced his role as backup to a prodigy rookie gunslinger. If RG3 goes down or struggles mightily early on, the Redskins have a guy they can go to in Grossman. Not many guys on this list can say they've led a team to a Super Bowl. Grossman has.
3. Tarvaris Jackson, Seattle Seahawks
Though some believe Tarvaris Jackson actually has the inside edge on Matt Flynn this preseason, I just don't see the Seahawks forking over $20 million guaranteed to a guy they didn't believe would be their starter. Flynn will be under center come Week 1, but Jackson's not too shabby of an understudy. A four-year NFL starter, he's taken a team to the playoffs, won a division and finished out last season winning five of the team's final eight games. He's had the spotlight on him in previous situations and won't wilt under pressure. Of course, it's not just a two-horse race for the starting quarterback gig in Seattle. Russell Wilson, the team's 2012 third round pick, is looking pretty darn impressive in training camp, too.
2. Jason Campbell, Chicago Bears
After watching their season go down the tubes when Jay Cutler was ruled out for the season 11 weeks into the 2011 campaign, the Bears didn't mess around with their backup quarterback position this offseason. Jason Campbell, a five-year starter with the Redskins, had the Raiders on top of the AFC West with a 4-2 record last year before a broken clavicle ended his season. He's led a Redskins team to the playoffs, has been "the guy" countless times before and has won his fair share of big games. This was an under-the-radar signing, made the same day the Bears acquired Brandon Marshall, but a wise one.
1. Kyle Orton, Dallas Cowboys
It's not every day that a team can sign a backup quarterback for $5 million a year and no one raises an eyebrow. Orton's that good; he's that reliable. Orton's got a career winning record as a starter (35-34), was the only quarterback to beat Aaron Rodgers in a regular season game last year and he has seen it all between his stints in Chicago, Denver, and Kansas City. If Tony Romo goes down with an injury, the Cowboys are in very good hands.
---
---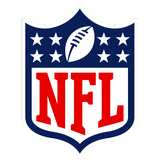 Get more from National Football League
Follow your favorites to get information about games, news and more
---