What Dak Prescott can learn from Aaron Rodgers' playoff debut
BY Andre Vergara • January 14, 2017
Rookie quarterback Dak Prescott has been the guiding force behind the Dallas Cowboys' special season, from the 11-game winning streak to the NFC East title to the No. 1 playoff seed.

But now the postseason is here and the spotlight grows brighter, the margin for error grows smaller and everything becomes magnified. As Prescott prepares to make his playoff debut Sunday against the Green Bay Packers (4:40 p.m. ET on FOX and FOX Sports GO), he can learn from Aaron Rodgers in how to handle adversity.

Rodgers knows a thing or two about that. His first career playoff pass was picked off by Dominique Rodgers-Cromartie back in 2010.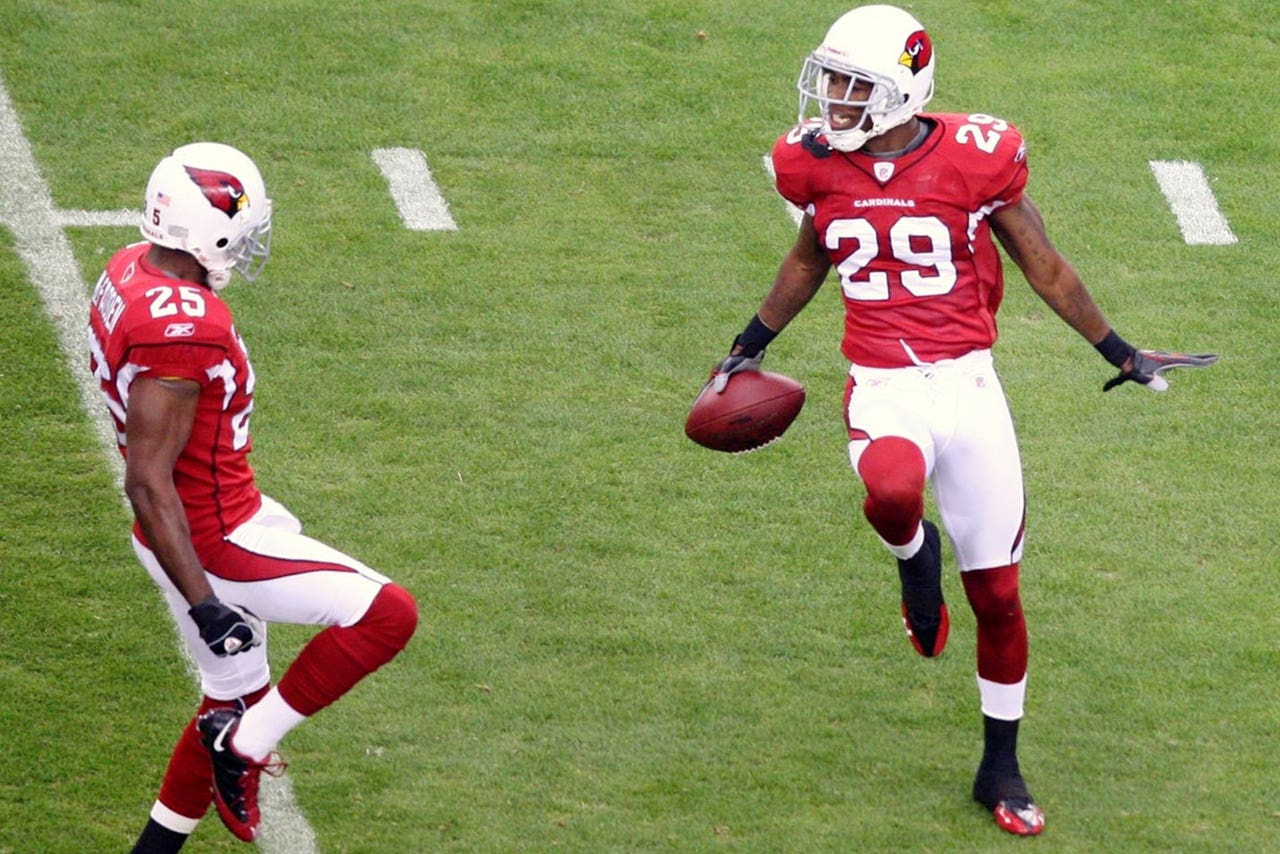 Rodgers recovered and threw for 423 yards and four touchdowns — including the tying score late in the fourth quarter — good for a 121.4 passer rating. However, Kurt Warner was an otherworldly 29 of 33 for 379 yards, five TDs and no picks — and a 154.1 rating — as the Arizona Cardinals scored an epic 51-45 overtime win.

"There's a lot of nerves in your first playoff game; you know there was for me," Rodgers told reporters this week. "I think I threw a pick on my first play. So yeah, you've got to find a way to settle in."

Next season, Rodgers came back and ran the table in the playoffs, beating the Pittsburgh Steelers 31-25 in the Super Bowl — at the Cowboys' AT&T Stadium, of all places.


 

So Prescott can take comfort in that if he stumbles early Sunday — with Tony Romo ready and waiting on the sideline — or if he ends up getting outgunned by a red-hot Rodgers, who's thrown 19 TDs and zero INTs during the Packers' current run of the table.

"We're not putting too much pressure on ourselves, on this team or this situation," Prescott told reporters this week. "We're continuing to be the same guys we've been all year. When it's time to lock in, trust me we'll be ready."

The Associated Press contributed to this report.


---
---