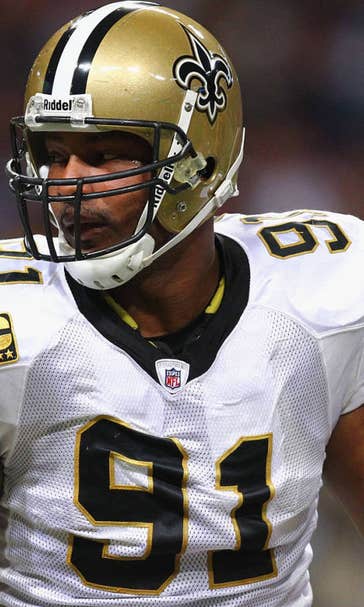 Surveillance video appears to show Will Smith rear-ending suspect
BY Kerouac Smith • April 12, 2016
The man accused of second-degree murder in the shooting death of former New Orleans Saints player Will Smith may have been involved in a previous automobile accident with Smith moments before their fatal encounter on Saturday night.
Police say Cardell Hayes fatally shot Smith and wounded his wife after rear-ending their Mercedes SUV with his Hummer H2 at an intersection in New Orleans late Saturday night.
On Sunday, Hayes' lawyer said that a previous hit-and-run accident may have set off the tragic chain of events.
Surveillance footage gathered by FOX 8 News in New Orleans shows what appears to be Smith's SUV bumping into the back of Hayes' H2 just blocks from where Smith was killed. The red H2 in the video pulls over briefly, at which point the silver Mercedes pulls around and leaves the scene. The person driving the H2 quickly follows.
A legal analyst for FOX 8 told the station the video shouldn't impact the case and might not even be admissible.
"What matters is those few seconds before the gunshots went off and a few other things, but what happened 20 minutes ago I don't think is even admissible, and I don't think it's relevant," Joe Raspanti said. 
One of Hayes attorneys, Jay Daniels, told The Advocate that the video backs up the version of events his client has given him, calling it "consistent with the information that we have."
"I think the video speaks for itself. Mr. Hayes and those who are involved in his representation are looking forward to things coming out in court."
---
---