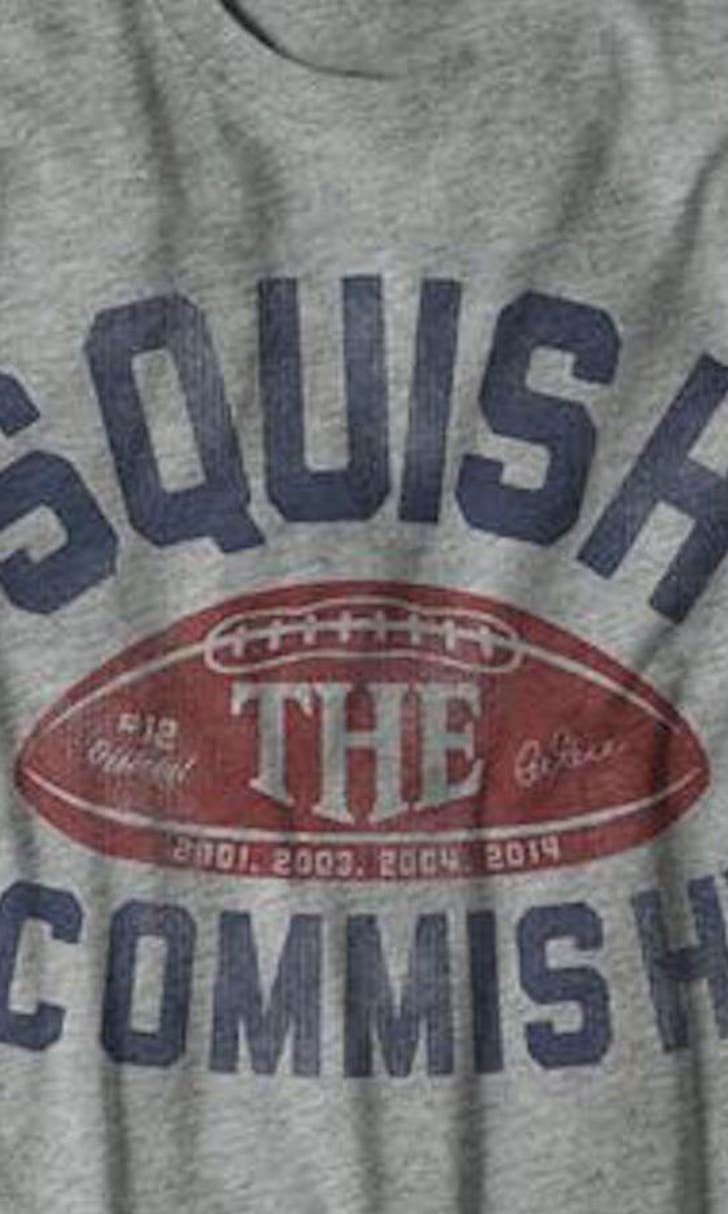 'Squish the Commish' shirt sales benefit Tom Brady's charity
BY foxsports • August 14, 2015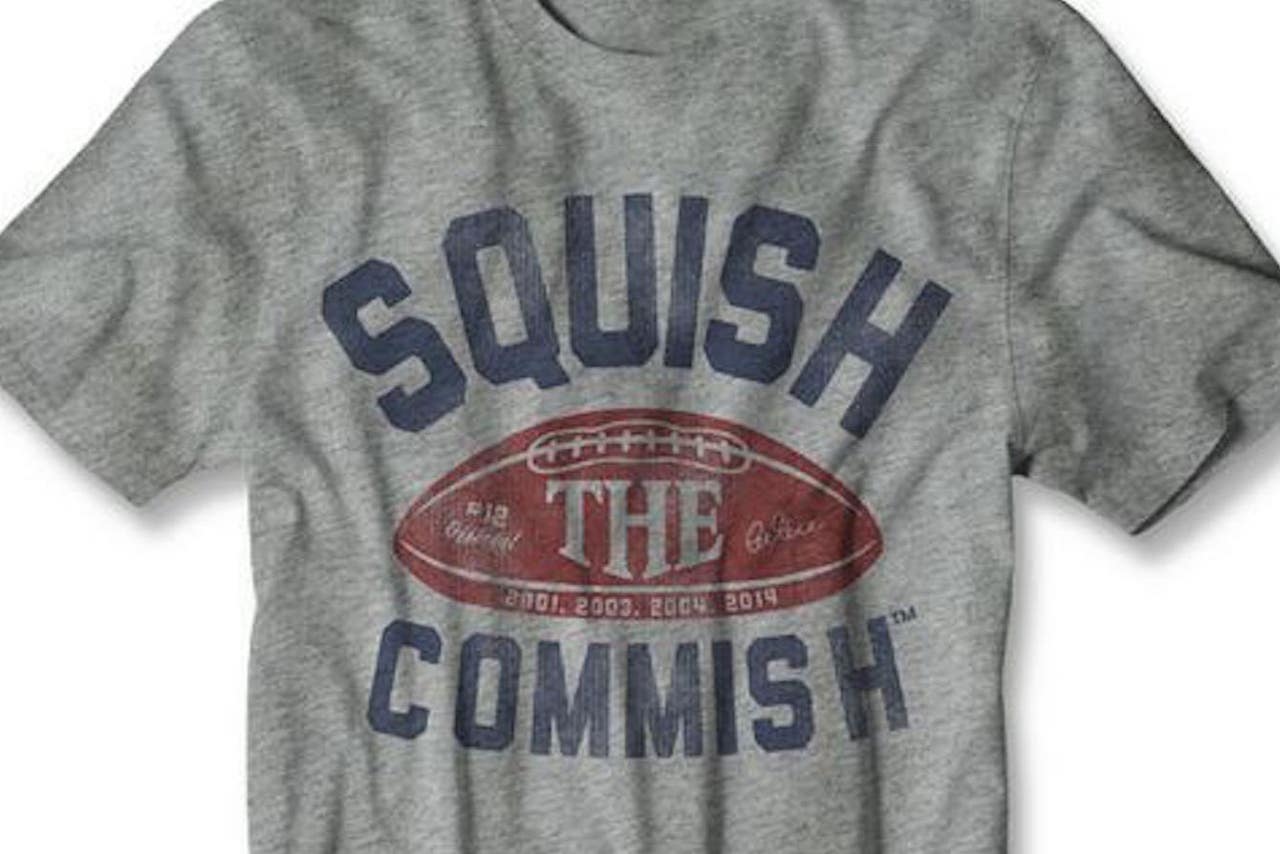 By Mike Cole
New England Patriots fans will have a chance to send a message to the NFL and help out a good cause all at the same time.
The website SquishTheCommish.com has sprouted, and it's goal is pretty simple. They're selling T-shirts supporting Tom Brady in the midst of ongoing battle with the league and commissioner Roger Goodell.
"New England fans, let's face it we're getting SCREWED!!!" the website reads. "Let's all send a message to the suits in New York and order your shirt today. We gotta win this thing!"
The site's Facebook page has a similar message, too.
"Tired of the NFL's handling of Deflategate?" the page reads. "Join the 'Squish the Commish' movement to support our beloved Patriots and Tom Brady. #FreeBady"
The best part of this whole thing? All of the profits from the shirts will go to the Best Buddies International charity. That's the charity Brady is most associated with, as he hosts an annual flag football game at Harvard Stadium to support the charity, even calling the event "the highlight of my year."
More from NESN.com:
---
---