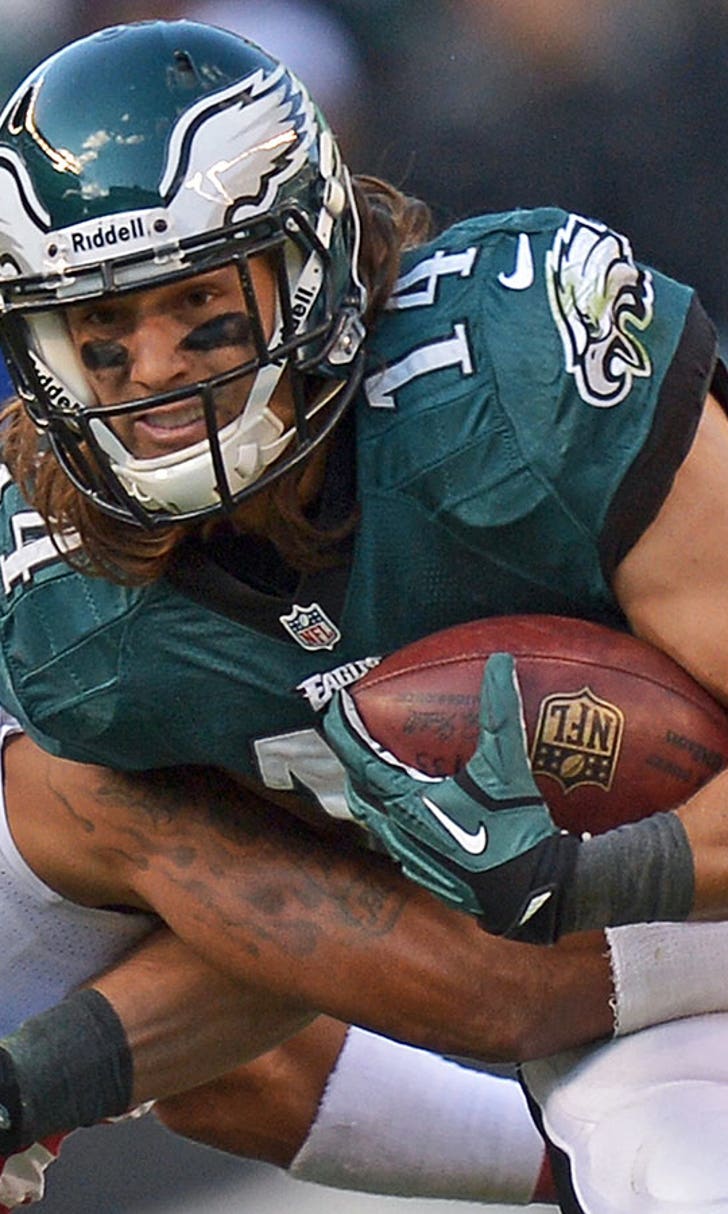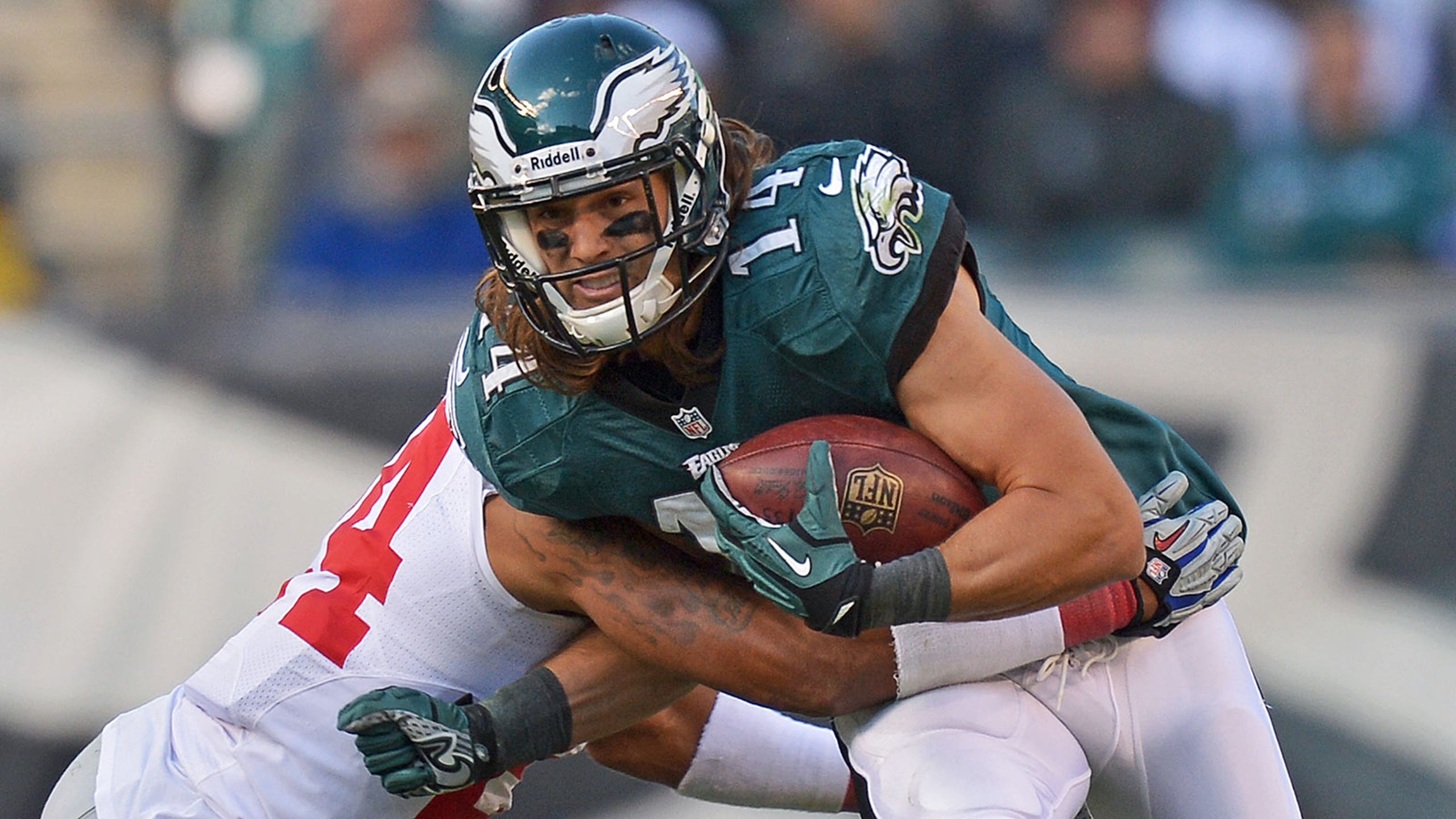 Riley Cooper says plan to penalize players using racial slurs is good idea
BY Ross Jones • February 27, 2014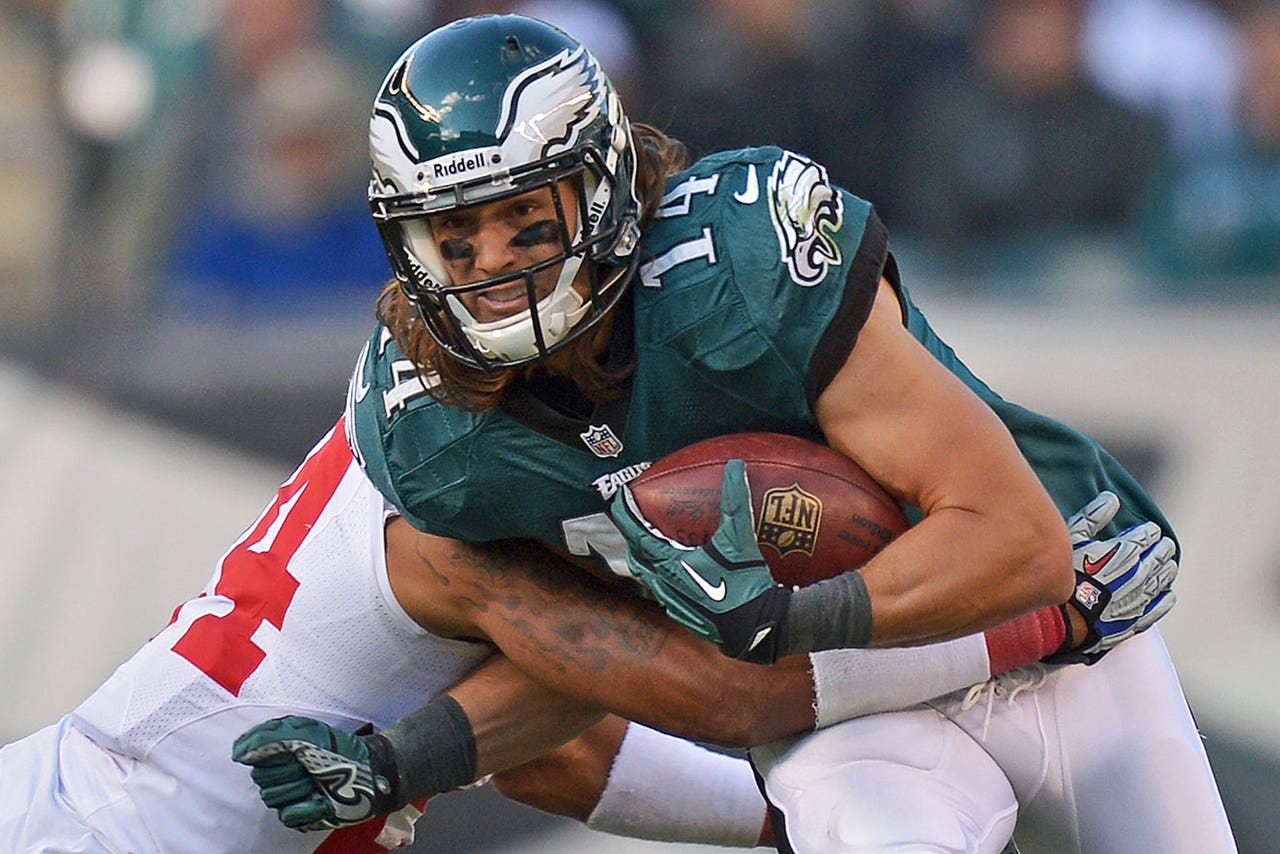 Before the Philadelphia Eagles gave wide receiver Riley Cooper a five-year extension worth $25 million on Thursday, the 6-foot-3, 222-pounder was best known for his racially charged rant that was videotaped last offseason.
Not long after inking the new deal, Cooper met with reporters and was asked about the proposed rule change, which would penalize players for using racial slurs on the field.
Cooper noted that the plan is a good idea, according to the Philadelphia Inquirer.
While a rule change would take plenty of deliberation, a Washington Post report suggests the league could enforce the act with a directive to game officials.
"I think you may see it made a point of emphasis," said one person with knowledge of the deliberations, speaking on the condition of anonymity. "The thought is that there is already the mechanism to deal with that under the existing rules."
One sticking point could be that the officials might not be able to pinpoint where such language comes from on the field. According to the report, the person who spoke believes the officials would be able to manage. 
"The officials feel it can be done," the person said. "There are going to be times when you can't determine who said what. But there are times when you can determine it and can make a call. I think a lot of people deplore that type of language being so widespread and feel doing something about it is the right thing to do."
Whether the rule change is deemed necessary, Cooper has spoken like a changed man after his comments from last season.  
---
---