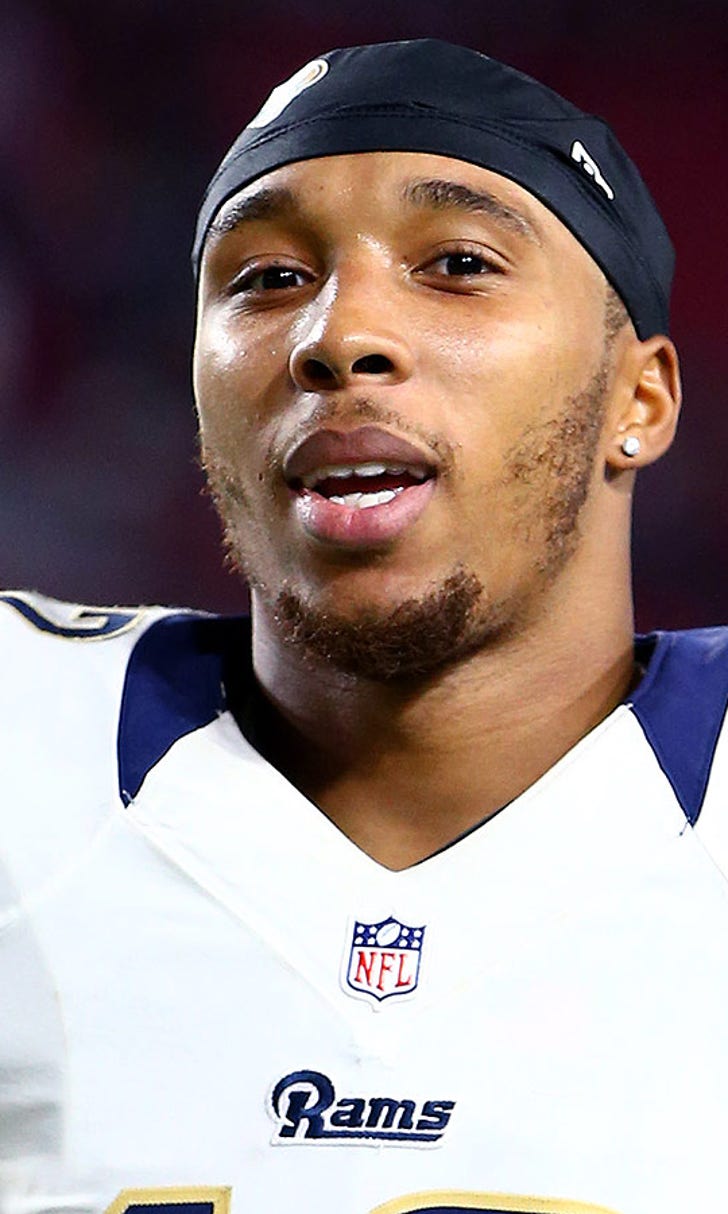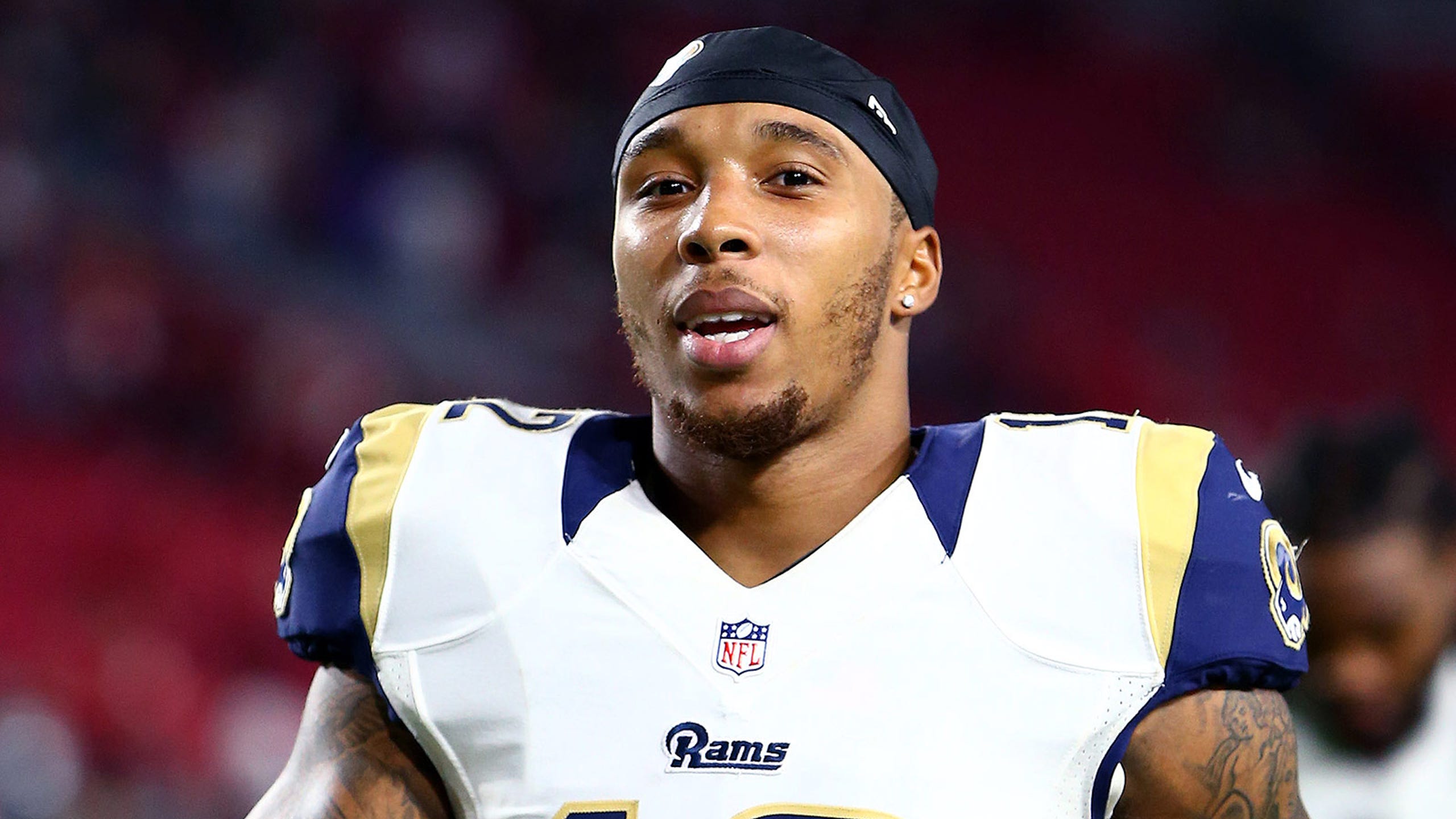 Rams waive Stedman Bailey, but gunshot victim will remain with team
BY foxsports • June 7, 2016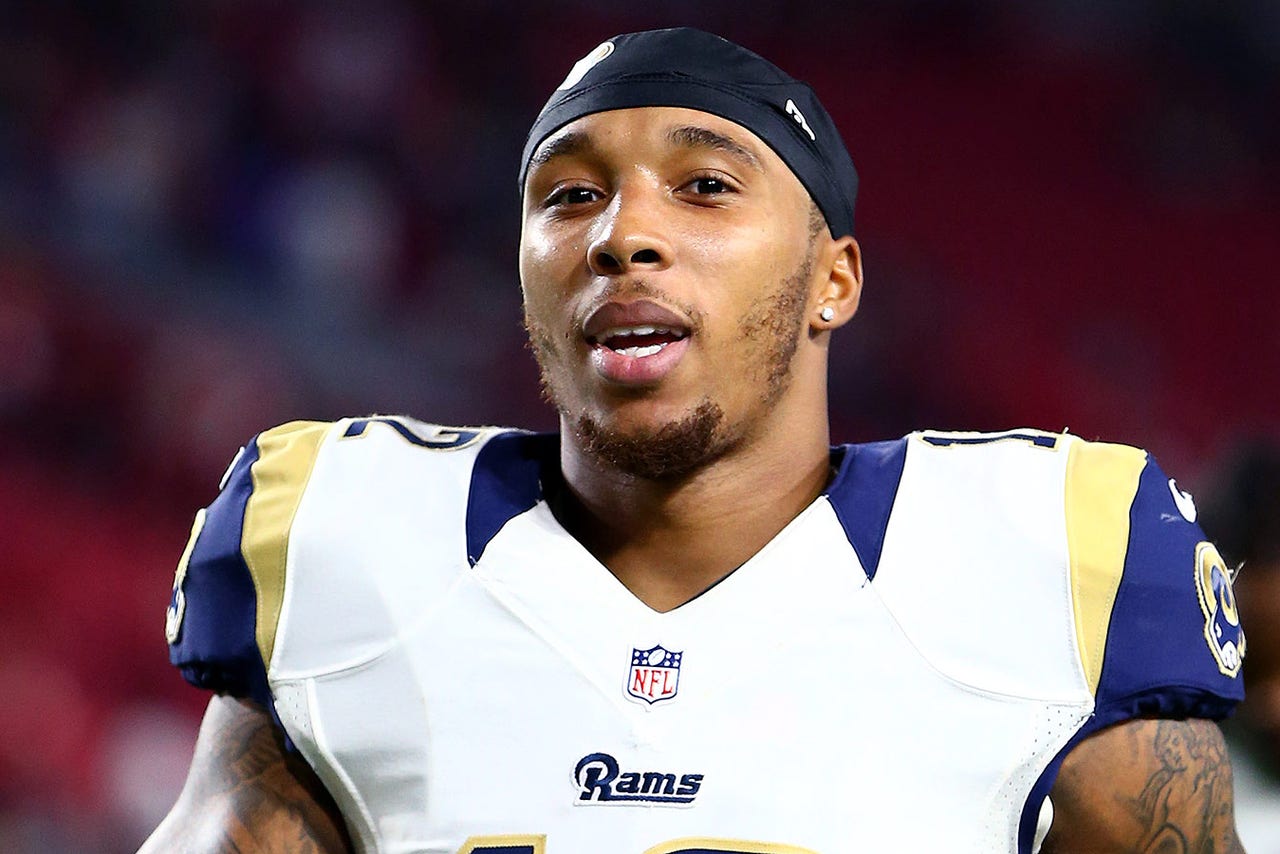 Although the Los Angeles Rams have waived Stedman Bailey, they intend to keep the receiver around the team this season while he continues to recover from his gunshot wounds.
Bailey will be placed on the Rams' reserve non-football injury list after clearing waivers, coach Jeff Fisher said Wednesday.
Bailey was shot last November while sitting in a car back home in Miami with his cousin and two children. He survived and underwent numerous medical procedures, but hasn't been cleared to resume a football career.
"He will not be able to play," Fisher said. "As I've said numerous times, he's lucky to be alive. ... I'm so impressed he's gotten back into shape and is willing to play. Really at this point, there's no medical research that will permit him to play. He's seen several specialists. With that being said, we're going to take care of Sted."
While Bailey continues to heal, the Rams intend to introduce the 25-year-old former West Virginia receiver to other aspects of football. Bailey has been with the Rams in their new offseason home during organized team activities, and he will continue to work with their coaching staff.
Bailey has been a vocal, encouraging presence with the Rams' group of receivers in Oxnard, and Fisher sees promise in the young player.
"I'm going to be selfish and try to bring him over on the coaching side and have him help," Fisher said. "He's done some of that already out here. He's worked with some of our punt cover guys. Sted was an outstanding special teams player for us. ... There's a lot of work behind the scenes that needs to be done, so we'll put him behind a desk and bring him out on the field and see how he likes it."
Bailey was a third-round pick in St. Louis in 2013. He played in 38 games over three seasons with the Rams, catching 59 passes for 843 yards and two touchdowns while also contributing on special teams.
Fisher and the Rams were similarly accommodating last season to receiver Bud Sasser, a sixth-round pick.
The Rams signed Sasser to his rookie contract and paid a six-figure signing bonus despite discovering he had a pre-existing heart condition, and they gave him a short-lived job as their external football affairs coordinator.
The Rams also signed defensive tackle Cam Thomas, quarterback Dylan Thompson, tight end Benson Browne and running back Terrence Magee to flesh out their roster heading into the final two weeks of voluntary workouts prior to training camp next month.
Thomas is a veteran defensive lineman who spent four seasons with San Diego and the past two with Pittsburgh.
Thompson is helping out as the Rams' fourth quarterback in the absence of Nick Foles, who has declined to attend offseason workouts since the club drafted Jared Goff. Thompson, who spent last season with the 49ers, is a former college teammate of Rams rookie receiver Pharoh Cooper at South Carolina.
The Rams waived receiver Kain Colter, linebacker Zack Hodges and defensive tackle Doug Worthington.
---
---