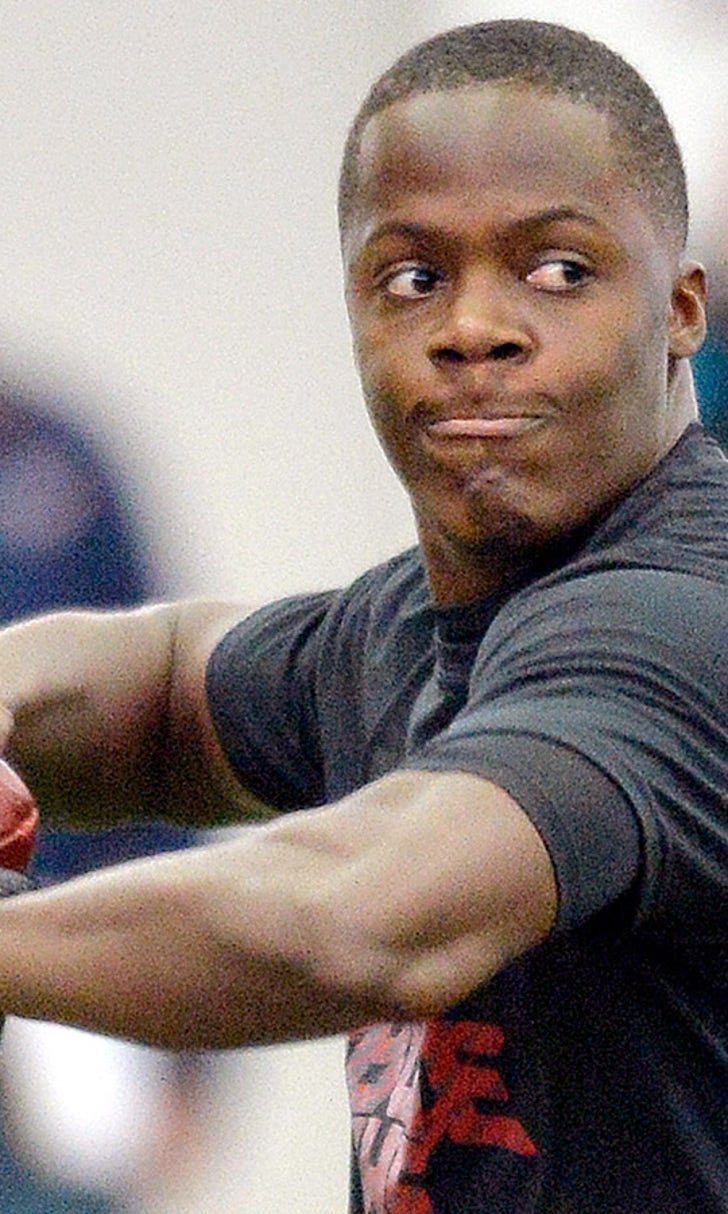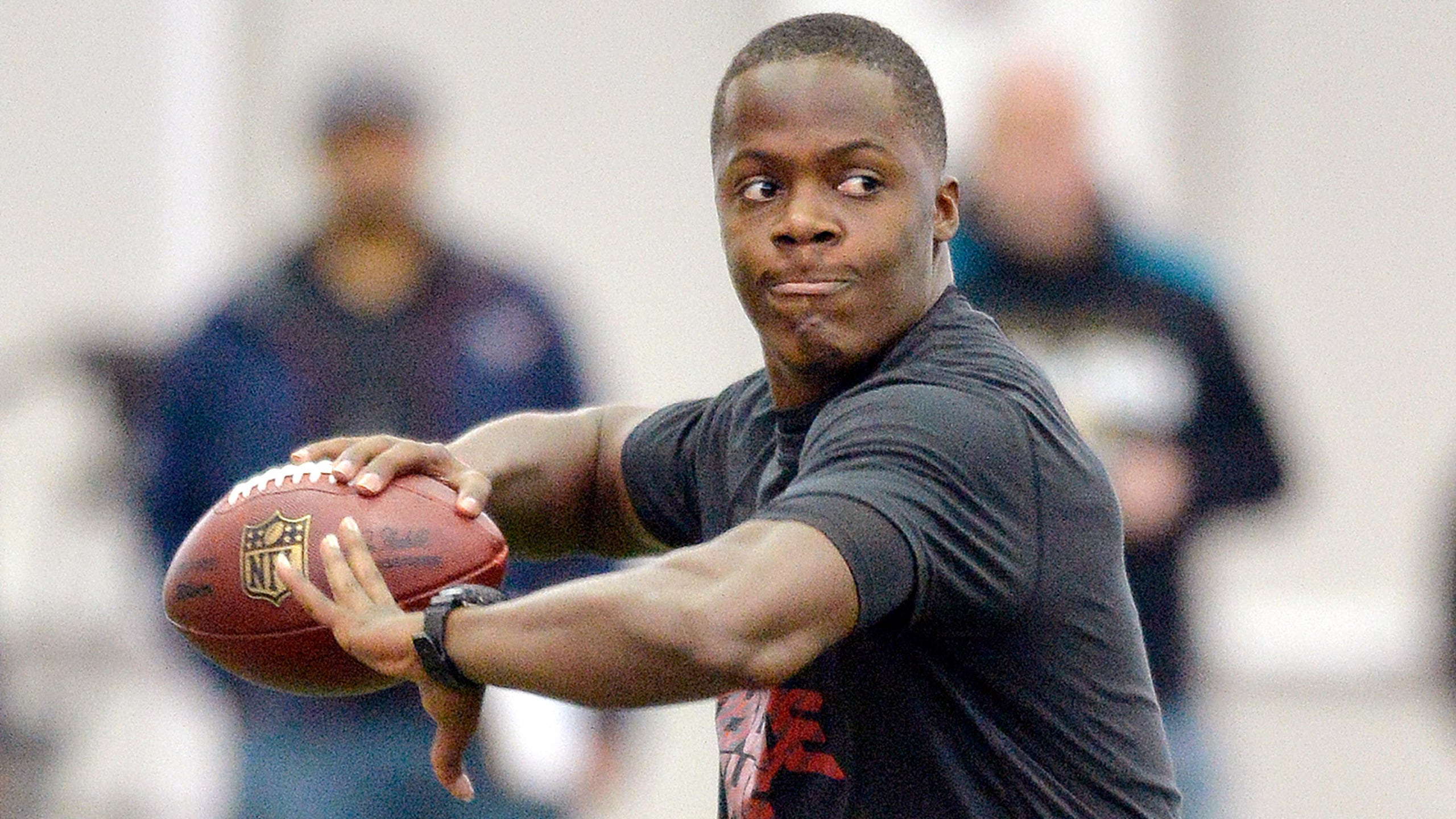 QB Teddy Bridgewater works out during Louisville pro day
BY foxsports • March 17, 2014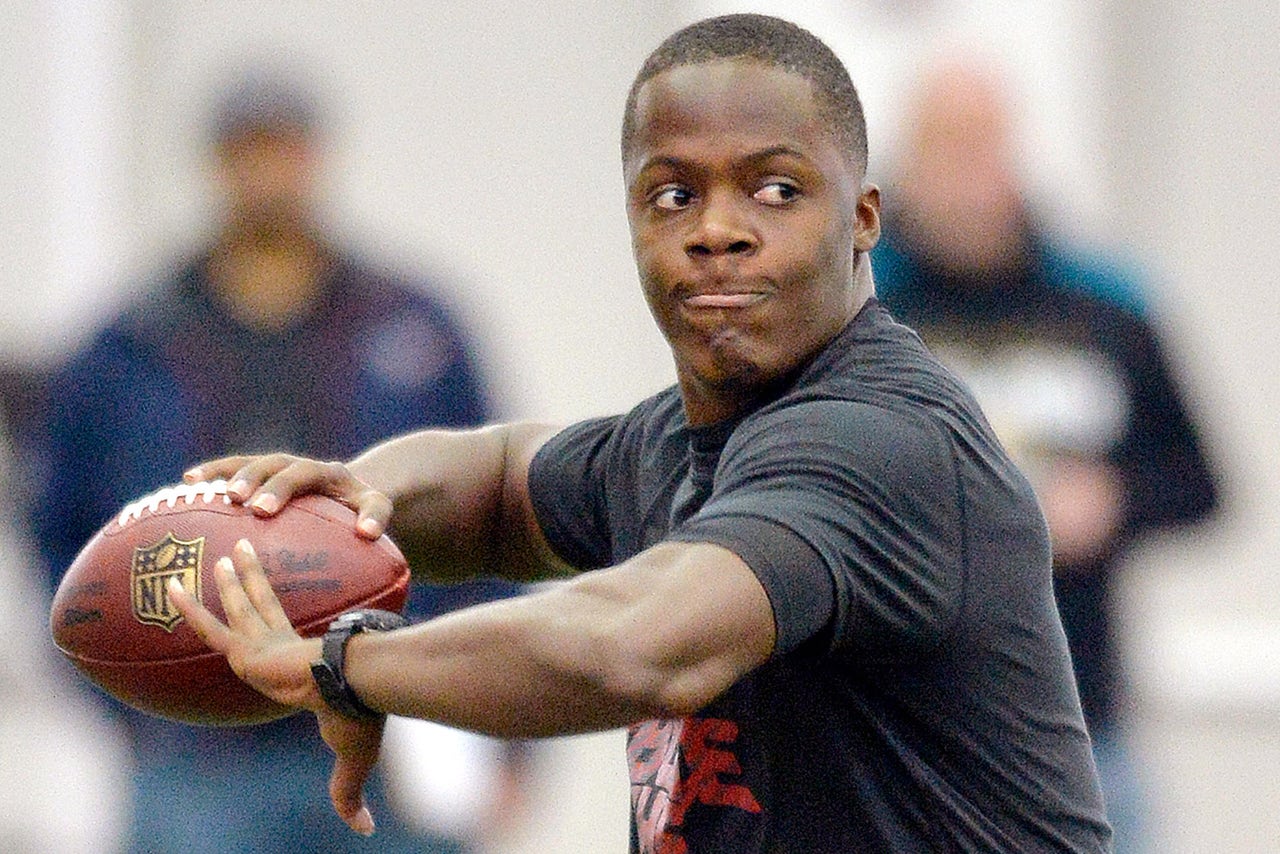 LOUISVILLE, Ky. -- Teddy Bridgewater gave NFL teams a glimpse of the skills he believes will make him a first-round draft choice.
How high the former Louisville quarterback is drafted on May 8 depends in part on what officials from 29 clubs -- including six head coaches -- gleaned from Monday's highly anticipated pro day workout. Bridgewater threw a range of passes, some with zip on them while others wobbled.
He came away pleased despite an unofficial time of 4.78 seconds in the 40, which may not matter if Bridgewater can read pro defenses and show poise in the pocket. With projections of him going as high as No. 1 overall, there will more tryouts before the draft.
"Teams will probably talk with me in the next couple of days," Bridgewater said. "I'll talk with my agent also and we'll come up with a plan from there."
Safety Calvin Pryor, another potential first-round pick, was among 15 Cardinals auditioning at the school's largest pro day workout. Bridgewater's presence in a draft pool including Heisman Trophy winner Johnny Manziel of Texas A&M and Central Florida's Blake Bortles obviously had a lot to do with that.
The Miami native didn't run the 40 or throw at last month's NFL scouting combine in Indianapolis, heightening pro day interest in the 6-foot-2, 208-pounder who completed 71 percent of his passes for 3,970 yards and a school-record 31 touchdowns last season. Every NFL team except Miami, Pittsburgh and Washington was present for the workout at Louisville's indoor practice facility that included a huge media contingent.
Watching closely were Philadelphia head coach Chip Kelly; Oakland's Dennis Allen; Minnesota's Mike Zimmer; Tennessee's Ken Whisenhunt; Jacksonville's Gus Bradley; and Houston's Bill O'Brien -- whose team holds the first overall pick -- as Bridgewater ran and threw.
"He's staying cool," wide receiver Damian Copeland said of his former teammate's demeanor. "That's the biggest thing with Teddy. He doesn't let his emotions get involved. Out there, that's a big stage. There's a lot of pressure. You have all the teams out there and they're critiquing every little thing that you do."
The day's most-watched segment was a scripted passing drill led by former Heisman Trophy winner and personal coach Chris Weinke, where Bridgewater threw without gloves after wearing them throughout his college career. Some of his 63 balls were crisp and tight in various situations; others were slightly ahead of or behind his receivers.
Bridgewater said afterward that his footwork was tweaked, but his throwing motion remained the same while barehanded.
"I think I did pretty good," he said afterward. "I competed, threw the ball on time in rhythm, kept guys running and scrambling as I completed the football (pass)...
"I was pretty relaxed this morning. I woke up this morning, looked in the mirror and said, `let's go. It's go time.' There was no pressure added, no need to feel nervous because I'm confident in myself, confident in my wide receivers, tight ends and running backs. It was just another day."
Bridgewater weighed in 10 pounds lighter than at the combine. Part of that weight loss was due to working out in Florida with Wienke and having a cold, but he hopes to play around 220 pounds in the pros.
As for his 40 time, Bridgewater didn't bother to improve it with a second attempt, saying, "I ran one 40 and I don't have to run it again."
Former Dallas Cowboys executive and NFL.com senior analyst Gil Brandt cautioned against reading too much into the workout it because of Bridgewater's other intangibles.
"This guy has been well-coached and is a quality individual who can relate to others," Brandt said. "All he has to do is win on Sunday."
Pryor also felt encouraged after a workout he believes reinforced projections of him going late in the first round or early in the second. Monday was about the 5-11, 211-pounder following up his solid combine with more examples of his agility and reaction skills.
"My main focus is doing what I have to do up to May 8," Pryor said, "and just keep trying to perfect my craft and be the best that I can be."
---
---