Q&A: Steelers WR Antonio Brown discusses Ben Roethlisberger and how to build the perfect receiver
June 14, 2017

Over the past several seasons, Antonio Brown has emerged as one of the NFL's most dynamic wide receivers, a field-stretching, speed-burning, pass-catching dynamo wrapped up in a relatively small 5-foot-10 frame. That last part – Brown's height – has made him one of the league's most easily identifiable stars, a guy the size of you or me who routinely makes Pro Bowl-caliber cornerbacks look foolish.

In essence, Brown is an everyman who does super-human things every time he takes the field, a big reason why Campbell's Chunky Soup recently agreed to partner with him as they get set to launch their "Chunky Maxx" soups this fall.

Brown was in Los Angeles last week filming a commercial for Campbell's new "We'll Fill In While You Fill Up" campaign and sat down with FOX Sports for an exclusive interview, discussing Steelers OTAs, his relationship with quarterback Ben Roethlisberger and how he would build the perfect wide receiver.

FOX SPORTS: Your background is well-documented, growing up in Miami and all the hardships that you've overcome since. Now look at you, here in LA with your feet up, relaxing and enjoying life. Do you ever take the time to sit back and appreciate everything you've been through to get here?

BROWN: Absolutely, you've got to sit back and appreciate things. You've got to give thanks, and it's all about being grateful. It's all about being appreciative of where you came from and where you're at, but most importantly, know where you're going. For me to be in this position, I don't take it for granted. I am filled with so much sincerity and gratitude to know where I came from and what I'm doing now.

FOX SPORTS: It's kind of crazy, but you're going into Year 8 in Pittsburgh. You started with guys like Hines Ward. When you were a young guy, what were some things that you took from him, a guy who had a very illustrious career in league?

BROWN: Just always be a professional. Always do your job to a high level. And always have a goal in mind. What are you trying to do? How much better are you trying to get? Always stay hungry. A guy like Hines always brought his A-game. He was always hungry no matter the situation.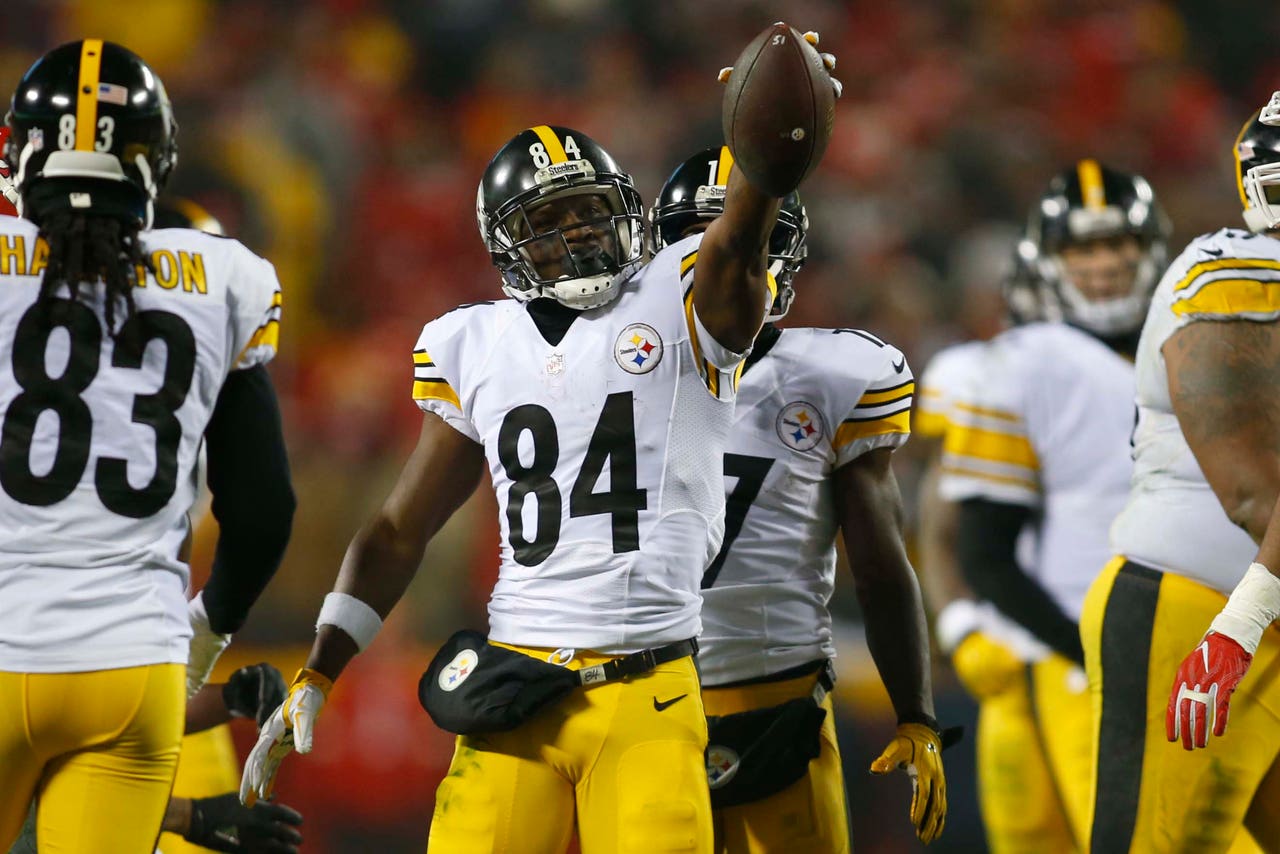 FOX SPORTS:Hungry? Perfect for Campbell's Chunky Soup, huh?

BROWN: Yeah, I've always been a big Chunky Soup guy. I'm digging all the new Chunky Maxx flavors, which are packed with protein. Specifically, the black angus beef.

FOX SPORTS: Packed with protein? You going to get on the field at like 220 pounds next year or what?

BROWN: No, not 220 (laughing).

But yeah, it has a lot of protein. I'm excited to team up with Campbell's Chunky Soup and the NFL this season to celebrate every day guys who are busy and working hard. Today I'm here shooting a commercial, the 'We Fill In While You Fill Up' campaign (which will air right before football season). It's something I'm happy to be a part of.

FOX SPORTS: On the field, and I think it fits with this campaign, you've been one of the most durable players in the league through the years. How have you been able to not only stay fit but get through the grind of 16 games a year, every year? What do you this time of year to make sure you're ready to go in the fall?

BROWN: You've just got to train hard. Conditioning is key, recovery is key. As hard as you work, recovery is just as important. All the soft-tissue work daily, all the things that keep me clean. And you've always got to be aware of what you're eating, what you're putting inside your body. That's key as well.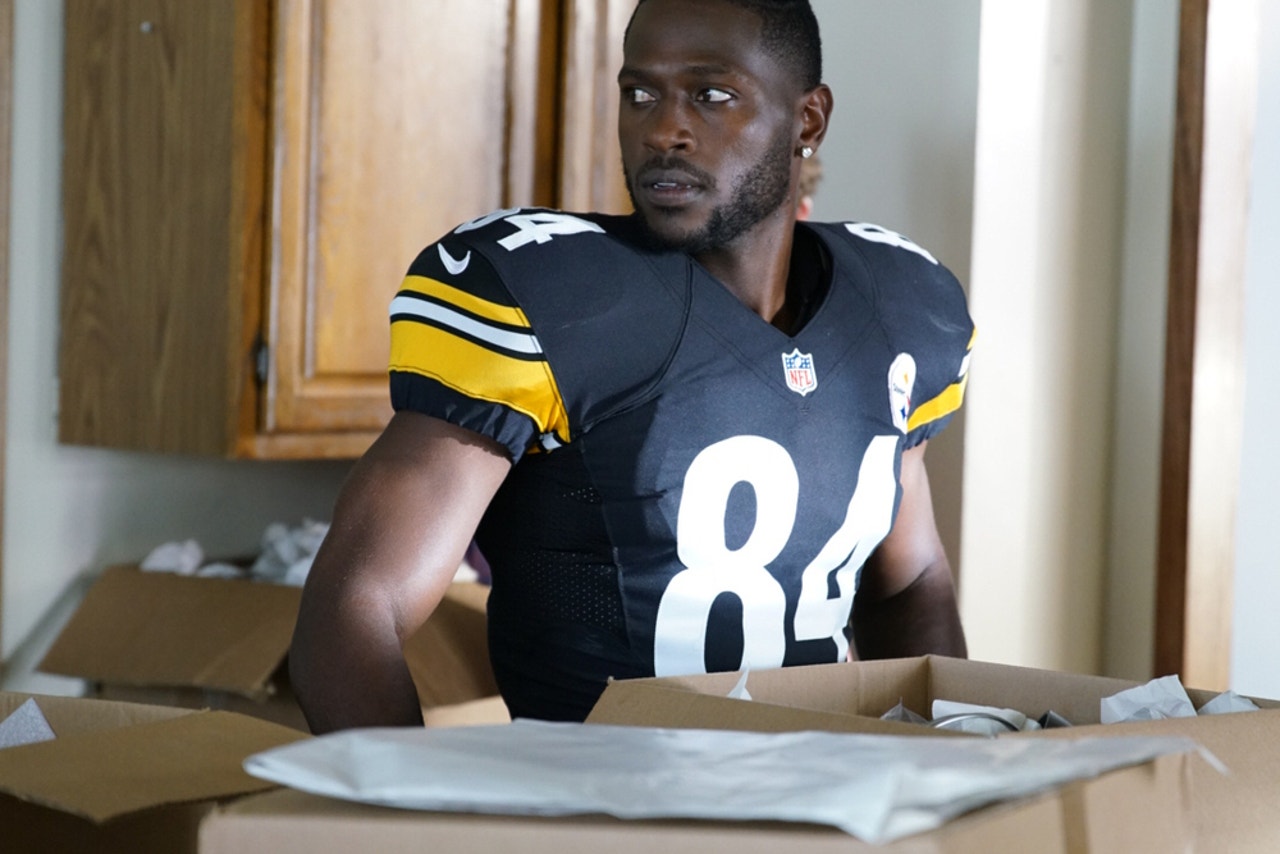 Antonio Brown on-set with Campbell's Chunky Soup

FOX SPORTS: So what are you doing this time of year to make sure you're ready to go in the fall?

BROWN: We just completed OTAs. This week concludes our third week of practices. And this week is our final week of minicamp. So what I've been doing is hitting the practice field hard and cleaning up all the little details. The route running, the assignments, getting a rhythm back of competing and playing with my teammates and running through the plays.

After this week, that's when everything is going to bump up. The summer training is going to intensify times 10, the running is going to intensify. Because after OTAs and minicamp you get about five weeks off until training camp, and training camp you want to come in your fastest and strongest -- and you want to maintain that. So after this week the runs go up, the training schedule goes up.

FOX SPORTS: Obviously as you get ready for this year, the big story was Ben (Roethlisberger) and the possibility of retirement this offseason. I heard you talk about it last week, but how good does it feel to have him back?

BROWN: Oh, it's an honor to have him back. Just studying some of the practice film from the last few weeks and seeing his level of commitment, I know some people were doubting whether he was committed to coming back. But seeing his level of play from the spring is inspiring, its motivating. He's a (future) Hall of Fame quarterback who's been doing it a long time. To see how he moves in the pocket, see how he's throwing the ball, the guy is just unique man. He's one of a kind. I'm just grateful I get to play with him.

FOX SPORTS: So he's good to go?

BROWN: Yes. I think this is the best that he's ever been.

FOX SPORTS: Wow, the best he's ever been? In what sense? What do you mean by that?

BROWN: Just from the way he's moving, his leadership, the way he's throwing the ball. I think his arm is strong.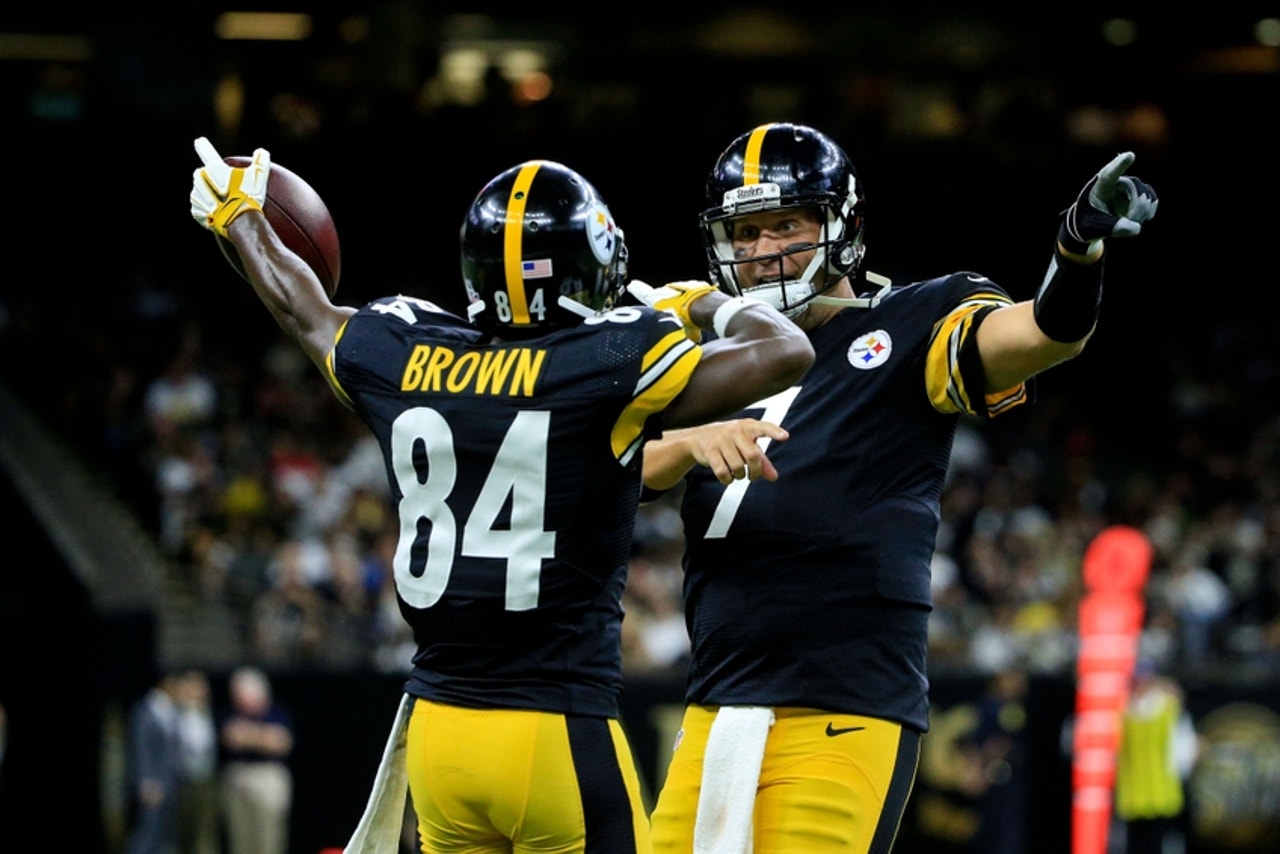 FOX SPORTS: You guys have been together so long. What is it about the two of you that has allowed you to kind of stay on the same page? Beyond just the talent you both clearly possess, what allows you both to stay on the same page all these years later?

BROWN: He's a unique individual. He keeps the game really simple. He's just a competitor. Whether it's football, shooting basketballs. He's super-talented [at pool]. He's one of those guys that you'd never think he'd be as talented as all the things he is. So many things, he loves to compete.

FOX SPORTS: What is he best at?

BROWN: He can shoot the basketball. He's a big hunter. He loves golf. He's got a baseball [pitching machine] at his house.

FOX SPORTS: We all know that you're one of the best receivers in the game. Did you model your game after anyone when you were growing up?

BROWN: I always modeled my game after the guys from Miami. Chad Ochocinco, Santana Moss, Andre Johnson. I used to love Roscoe Parrish as a returner.

FOX SPORTS: Who's the best receiver to come out of Miami?

BROWN: Oh man, there's so many good ones. The best one? I think it's yet to be determined.

FOX SPORTS: If you could build the perfect receiver, whose attributes would he have?

BROWN: A.J. Green's body type, long and skinny [but strong]. Antonio Brown's hands and yards after the catch. Speed, probably Odell Beckham's speed.

FOX SPORTS: Whose hair? Antonio Brown's or Odell Beckham's?

BROWN: [Laughing] It depends what you want. If you want blonde it's Odell. I'd probably take Cam Newton's beard [goatee] and Steve Smith's heart. That's the perfect receiver to me.


---
---