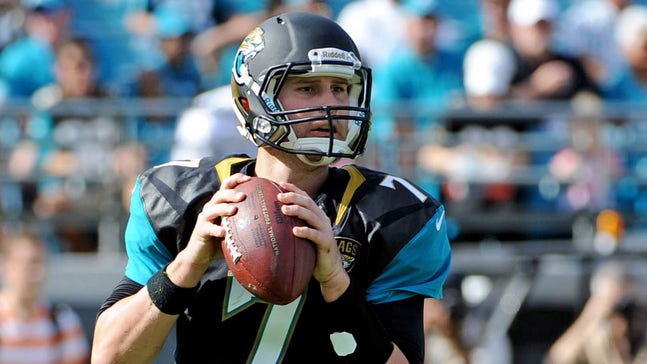 Players seek maximum but minimum spending rule could have big impact
Published
Mar. 10, 2014 7:14 a.m. EDT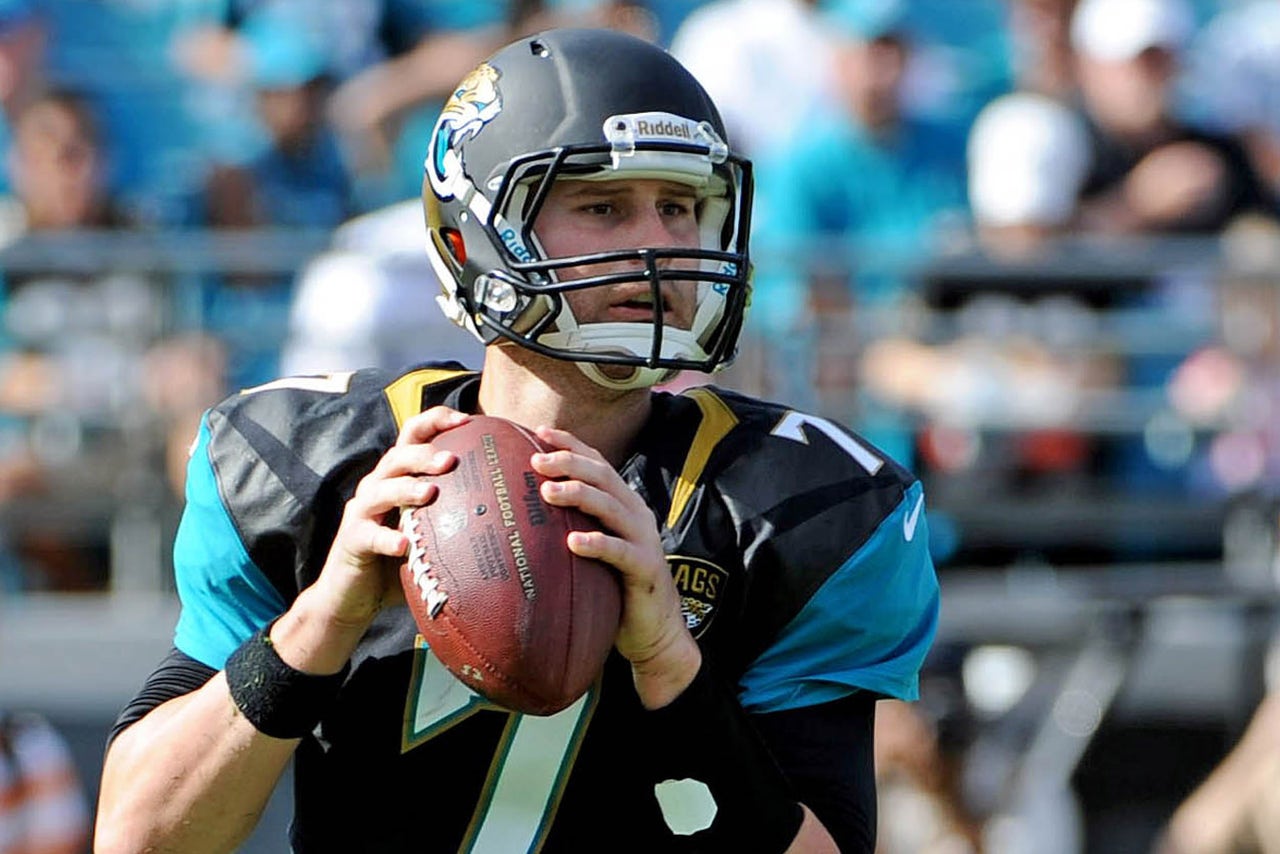 At a time of year when players try to get teams to spend the maximum, it could be the minimum-spend rule that has a big effect.
Three years ago, when the NFL and NFL Players Association finalized a new collective bargaining agreement, both sides made obvious concessions off of the 2006 CBA, which the owners felt was too favorable to the players.
Teams got contracts for first-round picks under control, made it a mandatory three-year waiting period for any rookie to renegotiate a contract and gained a bigger portion of revenues generated through properties and licensing, as well as on the local level. The players avoided an 18-game schedule, increased their benefits and limited their workload both during the season and in spring and summer camps.
In the court of public opinion, where there absolutely must be a winner and a loser, the jury quickly ruled the owners a winner in a second-round TKO because of the meager free-agency payouts last year and the salaries of underpaid, overachieving young players such as Russell Wilson, J.J. Watt and Richard Sherman.
But opinions have begun to change with the big contracts teams have already handed out to impending free agents and the big deals expected to be struck at the start of free agency on Tuesday.
And it could be due in large part to a major sticking point for the players during CBA negotiations: the mandatory, team-by-team minimum spends of 89 percent of the salary cap in cash over two four-year periods - one that began last year and another that runs through the final four years of the CBA (2017-2020).
"We fought for a system that included minimum cash spending so that we wouldn't worry about the ceiling as much as the floor," NFLPA vice president of external affairs George Atallah told FOX Sports recently. "And in the new revenue-sharing model, with every additional dollar of revenue that our business generates, owners and players win and share in the growth.
"To me, it was one of the best win-win negotiations in a long time, in any business. We're only three years into it, so it's difficult to make snap judgments but certainly the intention was to create a scenario where both owners and players shared in growth and profits."
The salary cap jumped to $133 million per team for this upcoming season, up nearly $10 million over last year's number. Atallah said this year's growth was organic and due to increased revenues and the NFLPA did not borrow from player benefits, as the union did in 2011 to avoid a drastic dip in salaries under a slashed salary cap.
The fact that revenues increased as much as they did is a terrific sign for both sides.
"This year's growth is very positive and demonstrates that we do have the kind of system that benefits everyone," NFL executive vice president/general counsel Jeff Pash told NFL.com.
Under the new CBA, the players have ensured they'll receive a quantifiable, guaranteed portion of the increased revenue and higher salary cap. Put simply, when the ceiling rises, so does the floor. And unlike in the past, it's a hard floor.
There has been a spending minimum for years, but it used to be measured in how much of the salary cap a team used. (The minimum spend was 87 percent of the cap under the old CBA.) Now, it's about actual cash distributed to the players. In other words, there's no way for teams to fudge their way to a number the way they once did by inserting "likely-to-be-earned" bonuses that were anything but likely (i.e. five blocked punts for a defensive lineman) yet still counted toward the cap.
Atallah has repeatedly pointed out the cash spends under the new CBA have been higher than they were in the final few years of the previous agreement, even though the cap was higher:
In 2009, the cap was nearly $128 million but teams spent an average of only $114.6 million in cash;
In 2011, the cap was $120.375 million, yet teams spent $142 million per club in cash;
In 2012, teams spent an average of $127.4 million on a cap of only $120.6 million.
Before the 2012 season, the NFL's management council advised the owners the cap would remain flat through 2015. In fact, two years ago, the council's projection for this season's cap was roughly $121 million.
But now, there's plenty of cap space. And more importantly for the players, plenty of cash space.
As of the end of last week, the Oakland Raiders had committed only about $53 million in cash toward the 2013 season. That means they were roughly $65 million below the 89-percent mark on this year's cap. The Raiders were one of 10 teams that did not hit the minimum spend last season (though technically "last season" doesn't end until 4 p.m. Tuesday), so they already have some ground to regain by the end of the 2016 season. And since the cap is expected to continue to jump over the next two years, thanks to an influx of television-contract money, they will have to keep chasing what's expected to be a rising floor.
As of last week, 11 teams were more than $30 million below the 89-percent mark of the 2014 cap. Some of those teams hit the minimum last year and will surely spend a chunk of that cash in the coming weeks. Others, such as the Carolina Panthers and Indianapolis Colts, eventually have to give their young franchise quarterbacks a huge contract, which will certainly increase their four-year average.
But other teams that don't have that quarterback in place and don't usually spend at a pace equivalent to some of the big-market teams have to dish out the money. The Jacksonville Jaguars gave quarterback Chad Henne a two-year, $8 million deal last week and then agreed to terms with defensive lineman Red Bryant on a four-year, $17 million contract on Saturday.
Small-market teams and perennial under-spenders can't hide behind the league-wide spending minimum of 95 percent of the salary cap because they have their own mark to hit at 89 percent.
The first-round picks are the ones who are going to suffer the most. Teams can retain their rights at a reasonable overall price for the first five years of their careers, thanks to a fifth-year option clubs can exercise. If you're looking for a spot where the players might have given up too much in the CBA negotiations, look right there. And expect them to fight on that issue the next time the sides come to the bargaining table.
But the money taken away from those players was to be redistributed to veterans. After two years where it didn't quite happen to the expectations of the players, the rising cap and floor are starting to benefit players league-wide.
"The goal of this deal economically was to make the largest amount of money available and spread it across the largest number of players," Atallah said, indicating they didn't want players on teams that don't usually spend to suffer in comparison to their big-spending opponents.
Meanwhile, the money has already begun to flow back into premier positions that struggled during free agency last year.
Cornerback Brent Grimes received a four-year deal from the Miami Dolphins last week that is worth up to $32 million, with $16 million guaranteed. Grimes will be 31 on opening day and suffered a torn Achilles' tendon in 2012. Last year, he got a one-year deal for $5 million. The Green Bay Packers quickly realized the effect Grimes' deal would have on the cornerback market and locked up their own free-agent corner Sam Shields to a four-year contract worth $39 million with a whopping $21 million in the first two years of the deal.
Pass rushers such as Michael Bennett and Michael Johnson are also expected to land deals well in excess of the top contract signed by a free-agent defensive end last year (two years, $13 million for Cliff Avril). The Minnesota Vikings' Everson Griffen already cashed in on a five-year, $42.5 million contract. That's not a bad haul at all for a guy with one career start.
The point is, teams know if they don't spend up to the 89-percent mark over each four-year period, they'll have to cut checks to be distributed to the players who were on the team. And some teams might very well take that route. They'll hold some money until the last possible moment before dishing it out. But to others, if they have to spend the money, they might as well give it to players they're trying to lure to their organizations.
And suddenly, it doesn't look like such a bad CBA at all for the players.
---
---