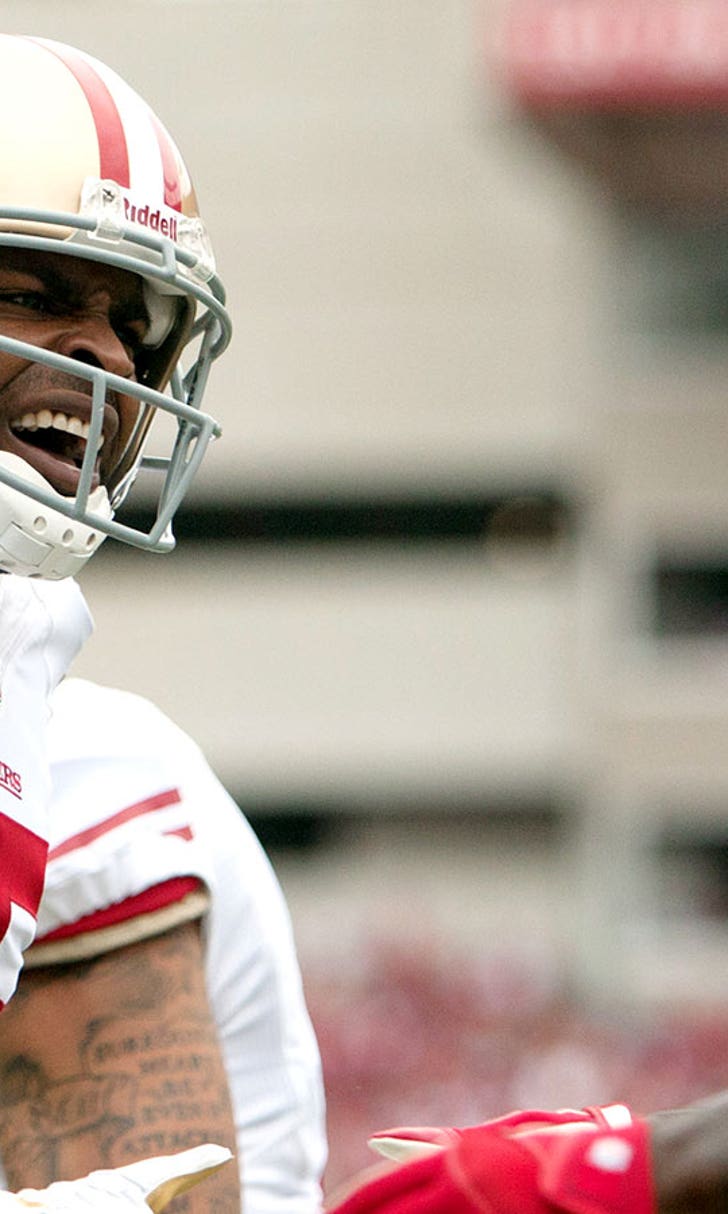 Pereira: Well, I've definitely never seen that one before
BY foxsports • December 15, 2013
I've been watching the game of football since gas was 23 cents a gallon. For those keeping score at home, the statistics that correspond to that are 1955 and 58 years, which translates to a long time.
And Sunday I saw something I've never seen before in the San Francisco-Tampa Bay game.
Here was the situation: San Francisco had the ball, first-and-10 at the 49ers 31-yard line with 13:37 left in the fourth quarter. The 49ers led 20-14. Quarterback Colin Kaepernick attempted a very long pass to Michael Crabtree that was overthrown. Two fouls were called on the play, an unsportsmanlike conduct penalty on the 49ers and offsides on the Bucs' Dashon Goldson.
Crabtree, obviously frustrated, picked up the ball and turned and fired a 50-yard pass towards the line of scrimmage. The ball hit Tampa Bay's Lavonte Davis, who was standing in the defensive huddle, in the shoulder pad. Unsportsmanlike conduct was called ... and it was the right call. If the 49ers ever need another quarterback, maybe Jim Harbaugh should look at Crabtree, because his pass was right on the money.
But you also had an offside called on the Bucs. Normally, that's called a 5 vs. 15 enforcement -- five yards for the offsides, 15 for the unsportsmanlike conduct and only the 15-yard penalty is enforced. However, since the unsportsmanlike conduct penalty was reported to referee Scott Green by back judge Scott Helverson after Green had announced the penalty for offsides, it was considered a foul between downs.
So both penalties got enforced.
A really interesting play and an interesting enforcement.
Just in case you were wondering, milk was 92 cents a gallon and a stamp was just 3 cents in 1955.
---
---