National Football League
National Football League
Panthers' Newton: 'The time is now'
Published
Aug. 7, 2013 1:00 a.m. ET

A 4-0 finish to last season could be construed as giving the Carolina Panthers added momentum heading into the 2013 campaign.
Cam Newton doesn't buy that.
The Panthers quarterback has insisted that his teammates leave the past behind when preparing for the upcoming season. Newton believes the Panthers have done that and notices a different approach to this year's training camp as Carolina tries to post its first winning record in five seasons after a 7-9 mark in 2012.
"The time is now," Newton told co-host Gil Brandt and me in an interview that aired Wednesday on SiriusXM NFL Radio. "I think everybody knows that in this organization, from the janitor down to the head coach. You see people walking differently, with a purpose. With meetings, you see people who weren't taking notes taking notes, and they've been in this system for three years.
"That's a good thing. We're looking at the small things that can make a big difference. It starts here in practice. We can't hold ourselves accountable to a standard in a game if we don't do it in practice. That's been something of a different vibe in practice. It's been working out for us."
Now in his third NFL season, Newton is working with a new offensive coordinator. Mike Shula was promoted from being Carolina's quarterbacks coach after Rob Chudzinski left last January to become Cleveland's new head coach.
Newton had high praise for Chudzinski but said the nature of the coordinator job spread him thin and limited close personal contact with players. Shula has mentored Newton ever since his NFL arrival as the No. 1 overall pick in the 2011 draft.
"For Coach Shula, him being around me each and every day, being on the sideline, knowing how I'm thinking, my mode and emotions as far as the game, I think he has a better overall understanding of who I am," Newton said. "He's prepped himself knowing what he's embarking upon on how to call plays. If I don't like this play or feel comfortable, he's not going to call it.
"That's probably the most positive thing with us right now – me and Coach Shula being on the same page going into the season."
Carolina tight end Greg Olsen said Shula has "tweaked things – and I think for the better – as far as terminology and some of the lingo we use whether it's called in the huddle or at the line of scrimmage."
"What I'm excited to see is him as a play-caller," Olsen said of Shula. "He has a great mind for the game and always being a couple of steps ahead with his play-call sheet."
After winning NFL Offensive Rookie of the Year honors, Newton initially experienced a sophomore slump as Carolina opened the 2012 season at 2-8. His play improved markedly as the Panthers won five of their final six contests. Newton threw 10 touchdown passes with two interceptions in that stretch compared to nine scores and 10 interceptions in Carolina's first 10 games.
Panthers head coach Ron Rivera said Wednesday that Newton has gone through the "maturing process" needed by young quarterbacks for consistent success.
"His grasp of knowledge of what we do as far as our offense is concerned seems to be even better," Rivera said. "He's a little more focused on his fundamentals such as footwork. And you see him engaged a lot more.
"He's getting to the point where going into his third season this is where he needs to be. A lot of times I think we forget he came out (of college) early. He was a young 20-year-old when we got him. He's really come a long way."
Olsen sees that as well.
"He's really just starting to use his athleticism and natural feel for the game without worrying about all the little things," said Olsen, who is coming off a career season (69 catches for 843 yards and five touchdowns) playing with Newton in 2012.
"That's no different than any young player whether it's a quarterback or left guard. We've all been through it. There's so much going through your head that you can't play fast and let it loose. It gets magnified playing the quarterback position, especially with everything (hype-wise) he came in the league with. But I think his comfort level is very high right now. The rest of the guys can sense that and feed off that."
One of Newton's messages to his teammates: A faster start is needed this season. The Panthers opened 1-5 in 2011 and 1-6 in 2012. By the time the Panthers got rolling late in the year, the playoffs were already out of reach.
"Last year, I think a couple of guys had the approach like, 'It was good what we had in (2011). Let's carry it over,'" said Newton, referring to a 4-2 finish in 2011. "No. That was last year. This is a whole new season.
"We have to have another identity for who we really are."
---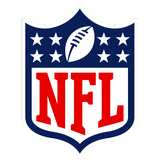 Get more from National Football League
Follow your favorites to get information about games, news and more
---