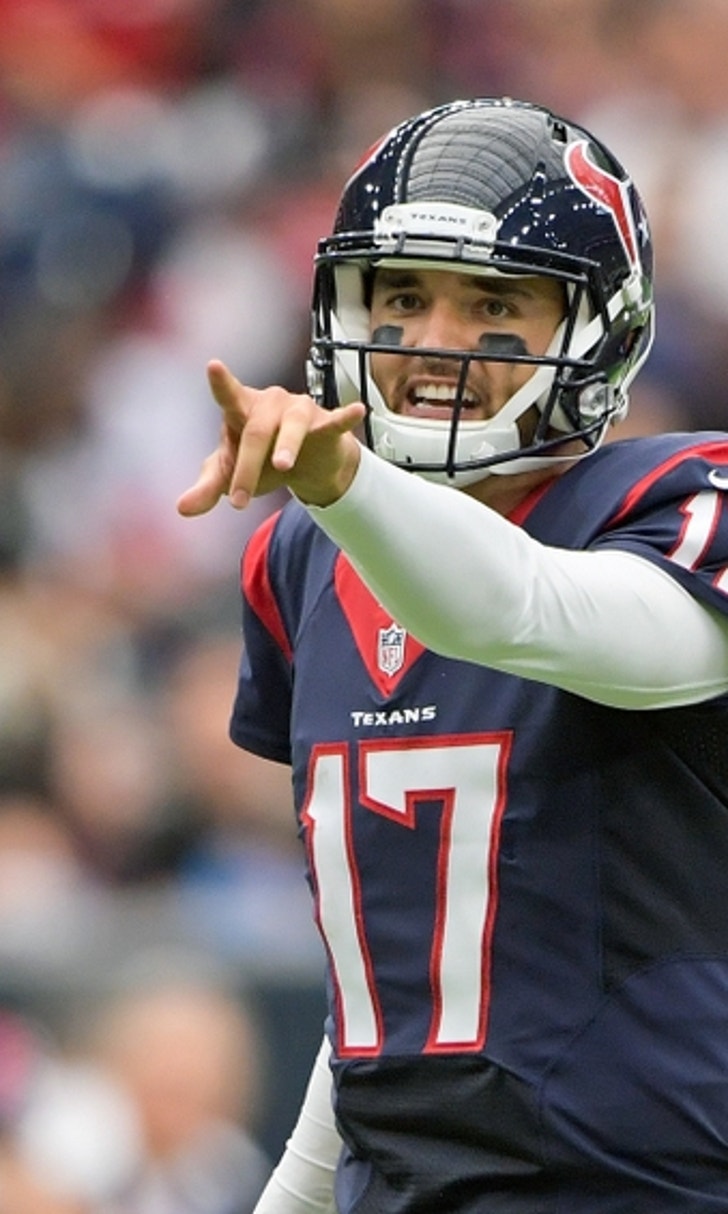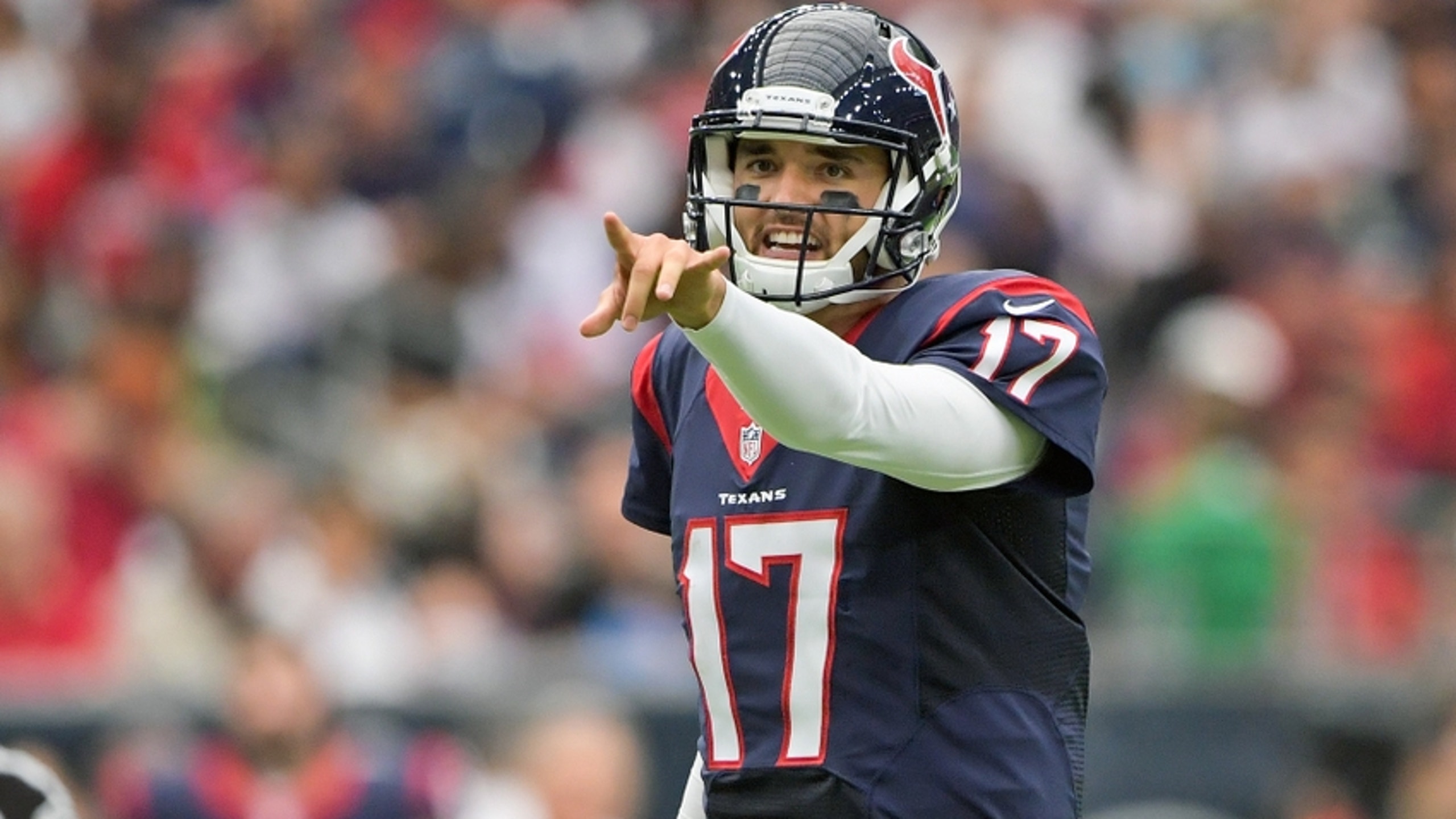 NFL Week 2: Picks and predictions
BY foxsports • June 30, 2017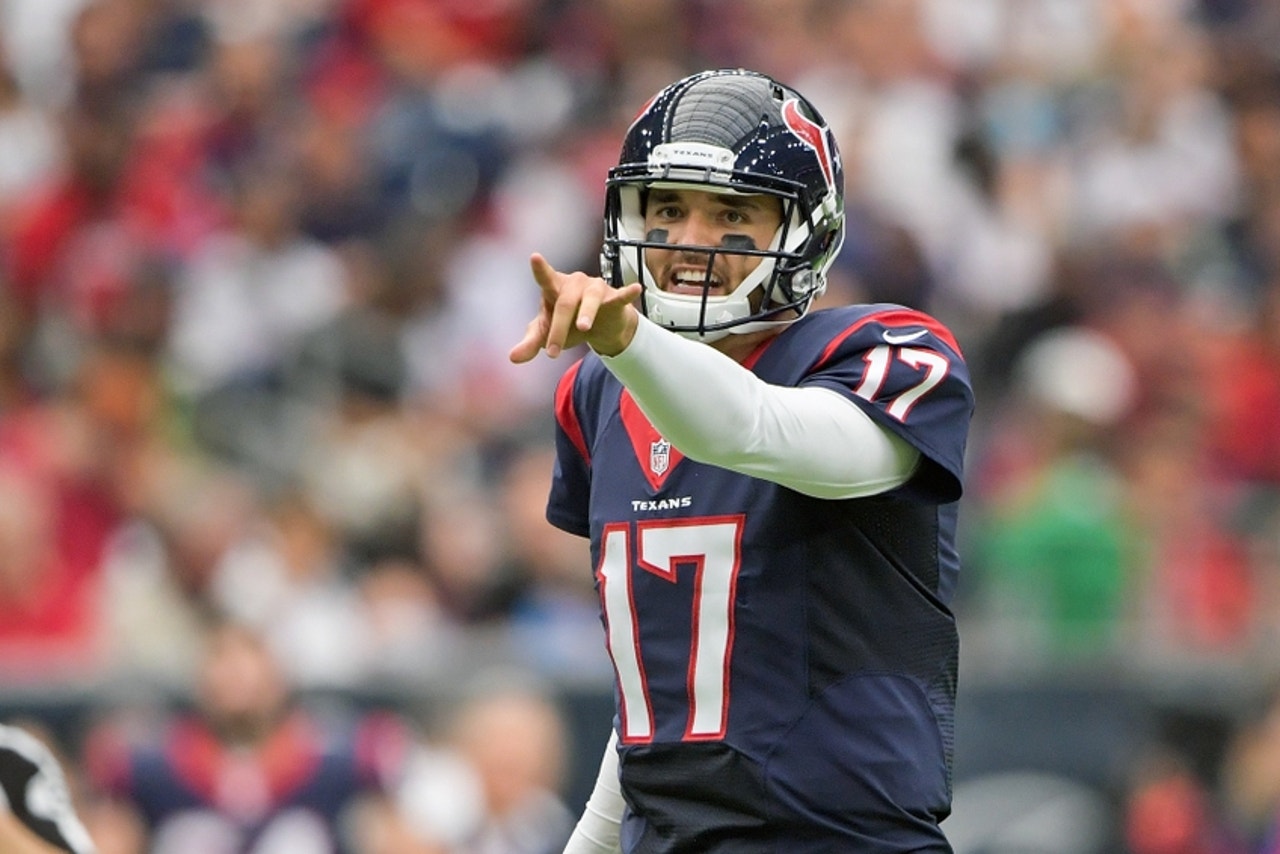 Nov 12, 2015; East Rutherford, NJ, USA;The New York Jets and the Buffalo Bills line up in the second half at MetLife Stadium. The Bills defeated the Jets 22-17 Mandatory Credit: William Hauser-USA TODAY Sports
After a middling Week 1, our NFL expert Matt Verderame tries to rebound and earn your trust.
Look, I messed up. My initial showing for the 2016 NFL season was nothing short of average. I don't strive to be average, I stride to be a touch about average. This nonsense was unacceptable.
With that in mind, let's get to my Week 2 picks. Hopefully, I can crack .500 this time and showcase why I deserve to have this column.
New York Jets (-1) at Buffalo Bills
Both Buffalo (0-1) and New York (0-1) desperately need this game. History shows that going 0-2 is basically a death sentence in terms of making the playoffs. If the Bills win this game, it will be without a ton of starters. Tall order.
Pick: New York 20, Buffalo 16
Dallas Cowboys at Washington Redskins (-2.5)
If Kirk Cousins continues to play the way he did Week 1, it's going to be an ugly year for Washington (0-1). Still, the Redskins should rebound against Dallas (0-1). The Cowboys are going to have a tough time stopping the passing game.
Pick: Washington 27, Dallas 22
San Francisco 49ers at Carolina Panthers (-13.5)
Give credit to San Francisco (1-0) for beating the Rams. Unfortunately for the 49ers, Carolina (0-1) is just a tad better than Jeff Fisher's group. This is going to be a massacre.
Pick: Carolina 30, San Francisco 9
Tennessee Titans at Detroit Lions (-5.5)
Detroit (1-0) has to be feeling good after hanging on last week to beat the Colts. Meanwhile, Tennessee (0-1) held the Vikings without an offensive touchdown and still lost. That doesn't bode well moving forward.
Pick: Detroit 23, Tenneessee 20
Sep 11, 2016; Glendale, AZ, USA; New England Patriots quarterback Jimmy Garoppolo (10) throws a pass in the second quarter against the Arizona Cardinals at University of Phoenix Stadium. Mandatory Credit: Mark J. Rebilas-USA TODAY Sports
Miami Dolphins at New England Patriots (-6.5)
If New England (1-0) can beat the Cardinals on the road, it can surely handle Miami (0-1) at home. The Dolphins might be a very tough out, though, after showing up against the Seahawks on Sunday. Expect a tight game.
Pick: New England 24, Miami 19
New Orleans Saints at New York Giants (-4)
There is no telling how many points New York (1-0) will score in this game. At some point, New Orleans (0-1) has to think about moving on from Sean Payton. Yes, he won a Super Bowl, but he can't get anything done defensively. Also, general manager Mickey Loomis has $40 million in dead money on the cap for 2017. Good times.
Pick: New York 38, New Orleans 28
Kansas City Chiefs at Houston Texans (-2.5)
This might be the best game of the week. Kansas City (1-0) pulled off a wild 21-point comeback over the Chargers last week, begging the question of who are the real Chiefs? Houston (1-0) looked solid against the Bears and now gets a chance at revenge, after Kansas City beat the Texans twice in Houston last year.
Pick: Houston 24, Kansas City 20
Baltimore Ravens (-6.5) at Cleveland Browns
Cleveland (0-1) is a raging dumpster fire and Baltimore (1-0) isn't. That should be all you need to know. Josh McCown might actually be an upgrade at quarterback, though.
Pick: Baltimore 23, Cleveland 17
Cincinnati Bengals at Pittsburgh Steelers (-3.5)
This is another really good game. Cincinnati (1-0) is a very good team that went into Pittsburgh (1-0) and won last year. The Bengals are good enough to get this win in what should be a very physical afternoon, but the Steelers should find a way. Their offense is insanely potent.
Pick: Pittsburgh 26, Cincinnati 24
Sep 11, 2016; Atlanta, GA, USA; Tampa Bay Buccaneers quarterback Jameis Winston (3) throws the ball against the Atlanta Falcons during the first half at the Georgia Dome. Mandatory Credit: Dale Zanine-USA TODAY Sports
Tampa Bay Buccaneers at Arizona Cardinals (-6.5)
This could be a fantastic game. Arizona (0-1) can't afford to lose this game, because it would mean dropping consecutive home dates at home to start the season. If Tampa Bay (1-0) wins, it could be the start of a Cinderella campaign.
Pick: Arizona 31, Tampa Bay 30
Seattle Seahawks (-3.5) at Los Angeles Rams
Hide your kids, hide you wife. Seattle (1-0) is going to do something to Los Angeles (0-1) we haven't seen since the second season of Oz.
Pick: Seattle 30, Los Angeles 7
Jacksonville Jaguars at San Diego Chargers (-3)
The over/under here should be two punts total. San Diego (0-1) is either going to roll over after its Week 1 mess or be fired up like none other. Jacksonville (0-1) needs this game, or potentially face a downward spiral in a season full of promise.
Pick: San Diego 31, Jacksonville 27
Atlanta Falcons at Oakland Raiders (-4.5)
Oakland (1-0) is an up-and-coming team and should have no problem burying the Falcons. Atlanta (0-1) is a one-dimensional offense with absolutely no defense to speak of. This game could get out of hand should the Raiders' defense show up.
Pick: Oakland 33, Atlanta 24
Indianapolis Colts at Denver Broncos (-6)
Indianapolis (0-1) has owned Denver (1-0) since Andrew Luck was drafted in 2012, owning a perfect 3-0 record. Still, the Broncos are a much better team, at home. Look for the Colts to go into Week 3 without a win.
Pick: Denver 24, Indianapolis 16
Green Bay Packers (-2) at Minnesota Vikings
This was going to be a great game until Teddy Bridgewater got hurt. Minnesota (1-0) has an excellent defense, but will need more than that to beat the Packers. Green Bay (1-0) might be the most complete team in football, and will show why in primetime.
Pick: Green Bay 20, Minnesota 13
Philadelphia Eagles at Chicago Bears (-3)
Another Monday Night Football game that could put all of us to bed early. Philadelphia (1-0) is fairly intriguing because of Carson Wentz, but Chicago (0-1)? There isn't a more bland, boring team in the NFL. All that said, the Bears should find a way in their home opener.
Pick: Chicago 20, Philadelphia 16
Verderame's stats
Last Week: 8-8
Overall: 8-8
More from FanSided
This article originally appeared on
---
---