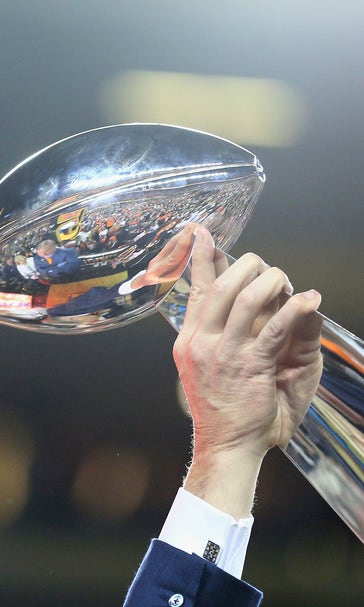 NFL sets the date for Super Bowl 52 in Minneapolis
May 11, 2016

You might have been able to figure this out from looking at a calendar – first Sunday in February and all – but the NFL made it official Wednesday: Super Bowl LII in Minneapolis will be held Feb. 4, 2018.
The Super Bowl made its only visit to Minneapolis back in 1992, when the Minnesota Vikings' home was the Metrodome. The team's new U.S. Bank Stadium will open in August, and Minneapolis won the right to host the game shortly after construction began in 2014. The stadium seats 66,200 but can be expanded to 73,000 for Super Bowls.
Sites for the 2019, 2020 and 2021 Super Bowls will be decided at NFL owners meetings May 23-25. Atlanta, New Orleans, South Florida and Tampa are finalists for the 2019 game, and Atlanta, Los Angeles, South Florida and Tampa are candidates for the 2020 and 2021 games.
Super Bowl LI will be played Feb. 5, 2017, in Houston.
---
---