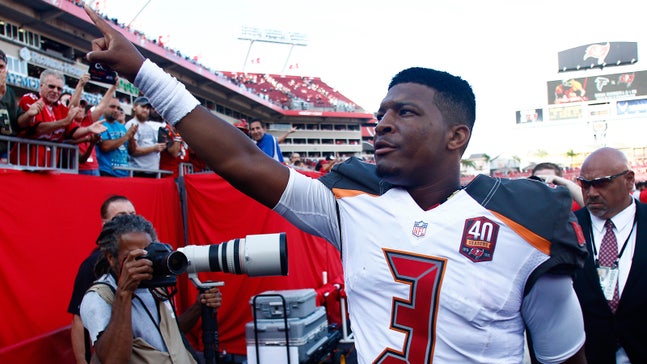 NFC South Notebook: Falcons vs. Buccaneers is a must-win for both teams
Published
Dec. 1, 2015 4:00 p.m. ET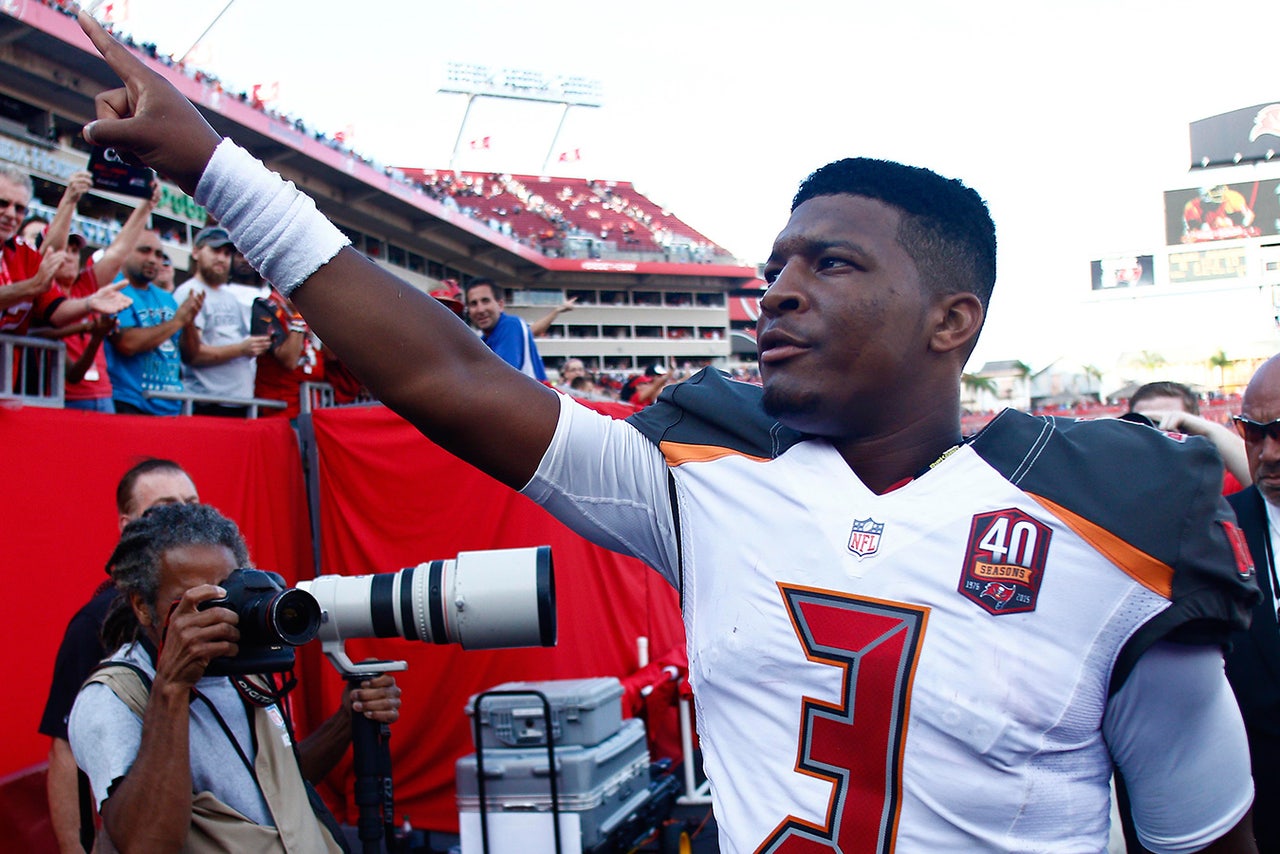 With the playoff talk truly beginning to heat up after 12 weeks of NFL action, there are two NFC South teams standing just on the outside of the NFC playoff picture at this point. Those teams? The Atlanta Falcons (6-5) and the Tampa Bay Buccaneers (5-6). Both teams are coming off of disappointing losses in Week 12.
While the Falcons and Buccaneers may be close in terms of their records, these are two teams who have been trending in complete opposite directions over the past few weeks. Atlanta has now lost four straight games and five of their last six. The Buccaneers have won two of their last three, with the exception being the 25-12 loss to the Indianapolis Colts on Sunday.
So, the crucial Week 13 NFC South matchup is not the Carolina Panthers against the New Orleans Saints, instead it's the two other division teams, who are each staring a must-win situation directly in the face.
There are plenty of interesting storylines surrounding these two teams, but the battle of the quarterbacks is going to be the most talked about. Matt Ryan had his Falcons looking like contenders early in the year after their 5-0 start, but in the last four games he's thrown seven touchdowns against six interceptions. A few ill-advised late interceptions have cost the Falcons in a big way, so it's something Ryan must fix and he must fix now in order for Atlanta to grab a Wild Card spot. 
The other side? Jameis Winston. After starting off his rookie campaign by throwing six touchdowns against seven interceptions in his first four games, it's been night and day for the former Florida State star. Since a brutal four interception game against the Carolina Panthers in Week 4, Winston has thrown just three interceptions and has 10 touchdowns. Most impressive, was his five touchdown performance against the Philadelphia Eagles just two games ago.
It's all on the line for both the Falcons and Buccaneers, so which NFC South team can prove they belong in the postseason?
Carolina's defense tells Cam Newton to take a back seat on Thanksgiving
Just days removed from throwing five touchdowns and posting a 123.3 quarterback rating against the Washington Redskins, Cam Newton didn't have to do a whole lot on Thanksgiving. The Carolina Panthers found themselves up 20-3 during the second quarter after two interceptions that were returned for touchdowns by Kurt Coleman and Luke Kuechly. In turn, this meant Newton's job was essentially to act as a game manager and make a few strong throws here and there.
Newton did just that, completing 16 of 27 passes for 183 yards, while also rushing 12 times for 45 yards and a touchdown. With the two touchdowns, two sacks and multiple hits on quarterback Tony Romo, the Panthers showed us exactly why they're a true Super Bowl contender. If it's not Newton tearing apart defenses with both his arm and his legs, this defense is more than able of taking over a game by themselves.
Dennis Allen's reign as defensive coordinator filled with mixed results
When the first quarter of the New Orleans Saints' 24-6 loss to the Houston Texans came to a close, fans likely felt like they were watching the same defense that was led by Rob Ryan just weeks before. Brian Hoyer was absolutely rolling through the Saints, and had already tossed two touchdowns and put his Texans up 14-0. While it was a tough first quarter to watch, it seemed that Allen and the defense were able to calm things down a bit after that and slow down Houston's offense.
It wasn't always beautiful, but the Allen-led unit played far more under control and was able to make a few key stops. After the tough first quarter, New Orleans gave up 10 points (one touchdown) the rest of the game, but the offense unfortunately wasn't able to get the ball rolling in this one. Is Allen the defensive coordinator of the future for the Saints? That's tough to answer after only one game. The good news though, is that New Orleans looks like they made the right move by making the change to Allen.
---
---