National Football League
National Football League
Judge Lewis by aftermath of trial
Published
Jan. 11, 2013 12:00 a.m. ET

When it comes to Ray Lewis and the celebration/glorification of his illustrious, 17-season NFL career, the cliché "what's done is done" applies.
As his career comes to a close, perhaps this weekend when the Ravens take on Peyton Manning and the Broncos, football fans should not be ashamed of loving Ray Lewis. He's earned our admiration and respect.
That is not written to exonerate Lewis in the 2000 double-murder trial that nearly cost him his freedom, nor is it written to minimize the seriousness of the tragedy. It's written to convey none of us is Perry Mason, none of us know what happened before, during or after Lewis, his friends and the victims stepped inside the limousine on that night. We can speculate. We can piece together clues. We can read into the fact Lewis reached financial settlements with the families of the deceased. We can express and feel deep sympathy for the deceased and their families.
But we cannot know. What's done is done. Our criminal justice system reached a plea agreement with Lewis to testify against the men the courts believed were responsible for the killings, and the courts charged Lewis with obstruction of justice. There were no convictions at the trial.
I'm not granting Lewis forgiveness based on legal technicalities. I'm giving it to him based on common sense, life experience, an understanding of our criminal justice system and, most important, based on the way Lewis has conducted himself since the trial.
Many of you cannot see yourselves making the decisions Lewis did on that fateful night. Why was he out partying with two "thugs"? One of Lewis' friends charged with murder was also friends with Derrick Thomas, the Chiefs Hall of Fame linebacker. The friend, Joseph Sweeting, came to Kansas City every year to kick it at Derrick's summer golf weekend. He was a little dude everyone called "Big Oomph." I partied with him, and I'm a non-violent square.
Unlike many of my sportswriting peers who can't imagine themselves being in the same position as Ray Lewis, I can. When I was in college, a teammate and I stepped out of a car and some townies stopped their car and dropped several racial slurs on us, including the N-word. We were big, swollen, 21-year-old football players. We shouted for the townies to get out of their cars and fight. My teammate, unbeknownst to me, popped the trunk of his car and pulled out a semi-automatic weapon.
Holy s**t!
A simple fight just escalated into a war. My teammate was from a major city. As an 18-year-old, he'd been robbed and shot. He believed guns enhanced his safety. Lucky for me, the townies quickly drove off. I ran home. Had shots been fired, it's likely I would've been viewed as an accessory to murder or attempted murder.
I'm not a murderer. I'm an overeater. I'm a sportswriter. I'm a lap-dance lover, a craps shooter and an inappropriate joke teller.
Again, I don't know what happened with Lewis, his friends and the victims. But I've been young and dumb and friends with people in a different situation and a different mindset than me. The Lewis story is quite complex. The self-righteous people who know exactly what Lewis should've done on that night and the days and nights that followed sound naive and uninformed.
That is not written to excuse. Lewis may have escaped incarceration, but, to me, it is clear he has not escaped the consequences.
Lewis' pain is evident. I've written previously that the people who play football's most violent positions — defensive front seven and safeties, offensive line and running backs — are fueled by inner pain. You can't summon the emotion to play middle linebacker with the passion Lewis exudes without a deep, deep well of pain to fuel it.
Lewis has played the most violent position in sports at an incredible level for 17 years. The only other guy to do it for that long at that high of a level was Junior Seau. I think we know now that Junior was in a lot of pain.
Lewis' critics watch him play, watch him dance, watch him collect millions of dollars and conclude he's a lucky man who got away with murder. I see a man who got away with nothing. I see a man fighting his demons, working through his emotional pain. I see a man who was humbled by and is tormented by an unspeakable tragedy, who is doing all he can to make sure his teammates, coaches, peers and others do not know his pain.
I don't judge Ray Lewis by the double-murder trial. The truth of that situation is cloudy. I judge Lewis by the way he has handled the aftermath. His pregame dance, his preachy leadership, his charitable work and his spirituality all ring authentic to my ears and eyes.
I love him because he plays football like a man who has been to hell and back and has no intention of returning. I will not apologize for loving Ray Lewis.
---
---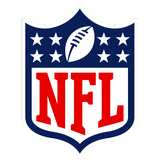 Get more from National Football League
Follow your favorites to get information about games, news and more
---