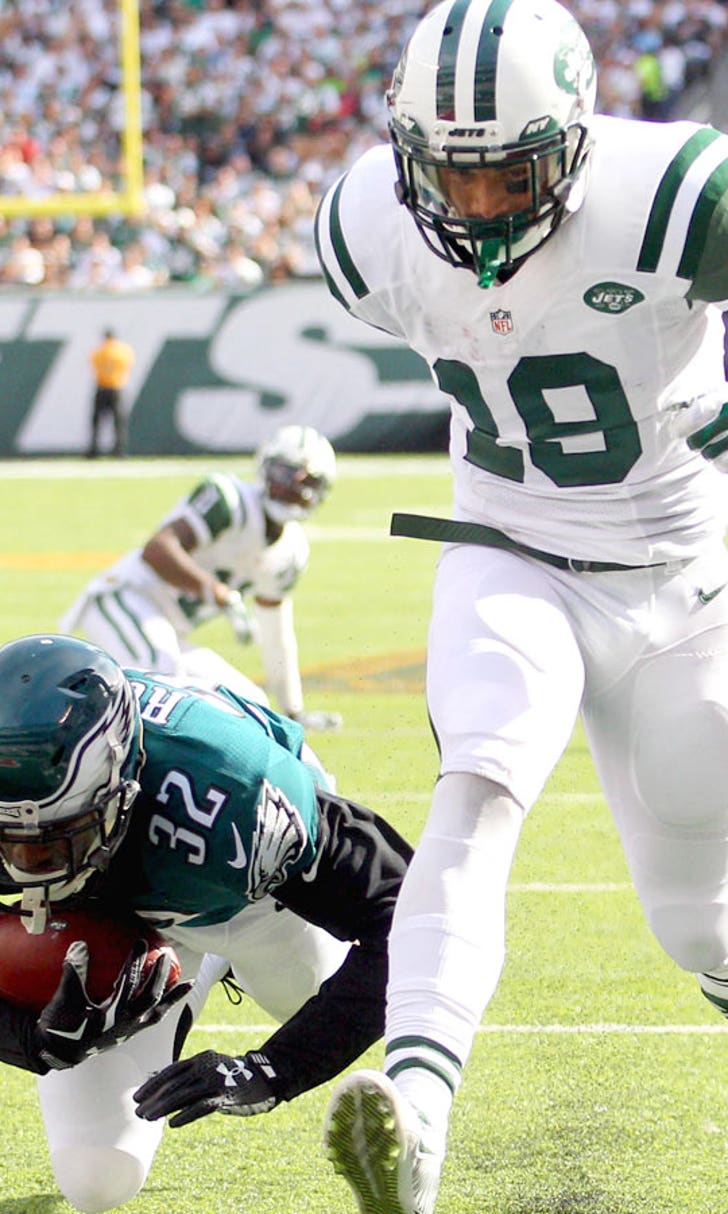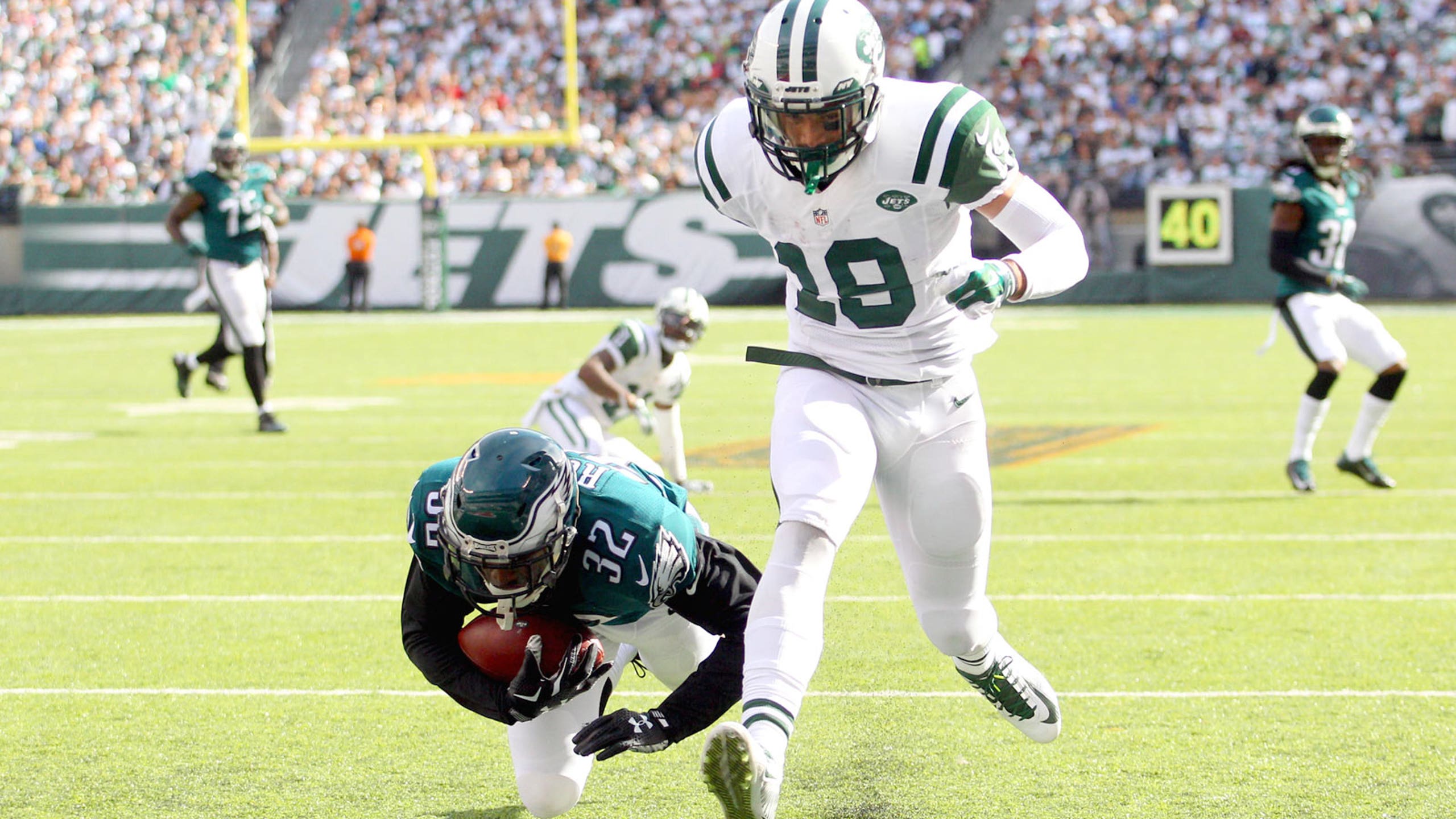 Jets rookie WR Devin Smith doesn't consider himself a bust
BY foxsports • November 17, 2015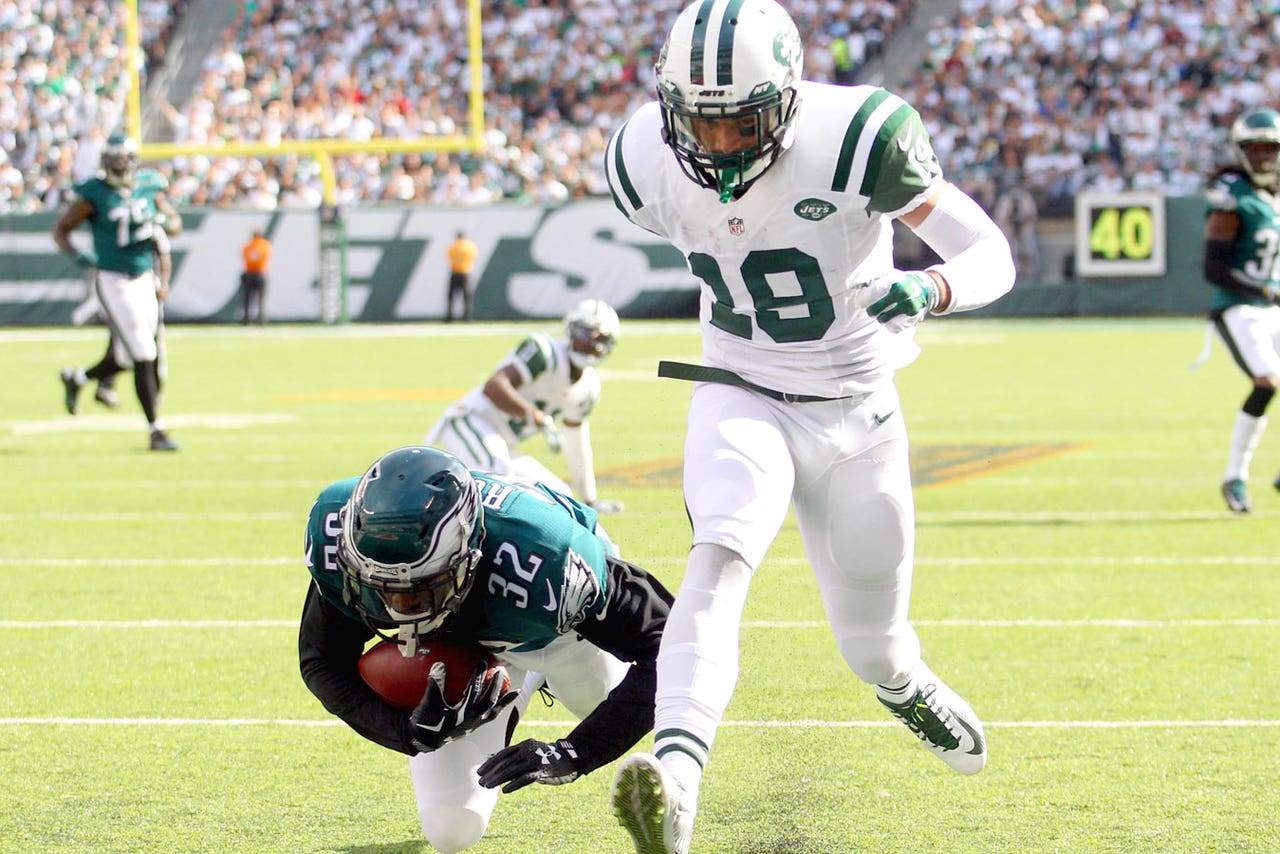 With the way the NFL works nowadays, fans don't expect players to go through a learning curve from college to the pros. They're expected to step in and contribute right away. If they don't, the word "bust" begins to get thrown around.
New York Jets rookie wide receiver Devin Smith hasn't produced the way he hoped to thus far, but he's not going to call himself a bust -- and he doesn't think others should, either.
"Yeah, to be honest, the people who say that, they don't got [expletive] going on themselves," Smith told said Monday, via CBS New York. "Doesn't matter to me. They don't know football themselves."
The 2015 draft class at wide receiver had high expectations before the season began, but for the most part, they've struggled. Kevin White hasn't played for the Bears, while DeVante Parker and Phillip Dorsett have struggled to transition from college.
One player who has exceeded expectations is Amari Cooper. He's emerged as not only one of the best rookies, but one of the top wideouts in the league, too. However, Smith won't compare himself to Cooper, or say he'll be as productive as him.
"Not everybody is gonna come in and be Amari Cooper," Smith said. "Not going to come in and be Odell Beckham. It takes stepping stones for some people. And that's how I'm kind of approaching it."
Smith has caught just seven passes for 82 yards in six games and has struggled to find a role alongside Eric Decker and Brandon Marshall -- the Jets' top-2 wide receivers. There's no question he can still make an impact this season, but he'll need to clean up his mistakes, too. A fumbled kick return against the Bills didn't help his case, but head coach Todd Bowles isn't writing him off yet.
"It's a learning experience," Bowles said. "He's getting better. Every time he gets better, he gets hurt. If we can get him healthy, and get him into the mix a little more, and get a little confidence … He had one good grab last week. Obviously, he had the fumble, too. He's up and down right now, but he's working to be more consistent."
---
---