Jags mascot wins closest to pin at Sawgrass
April 18, 2015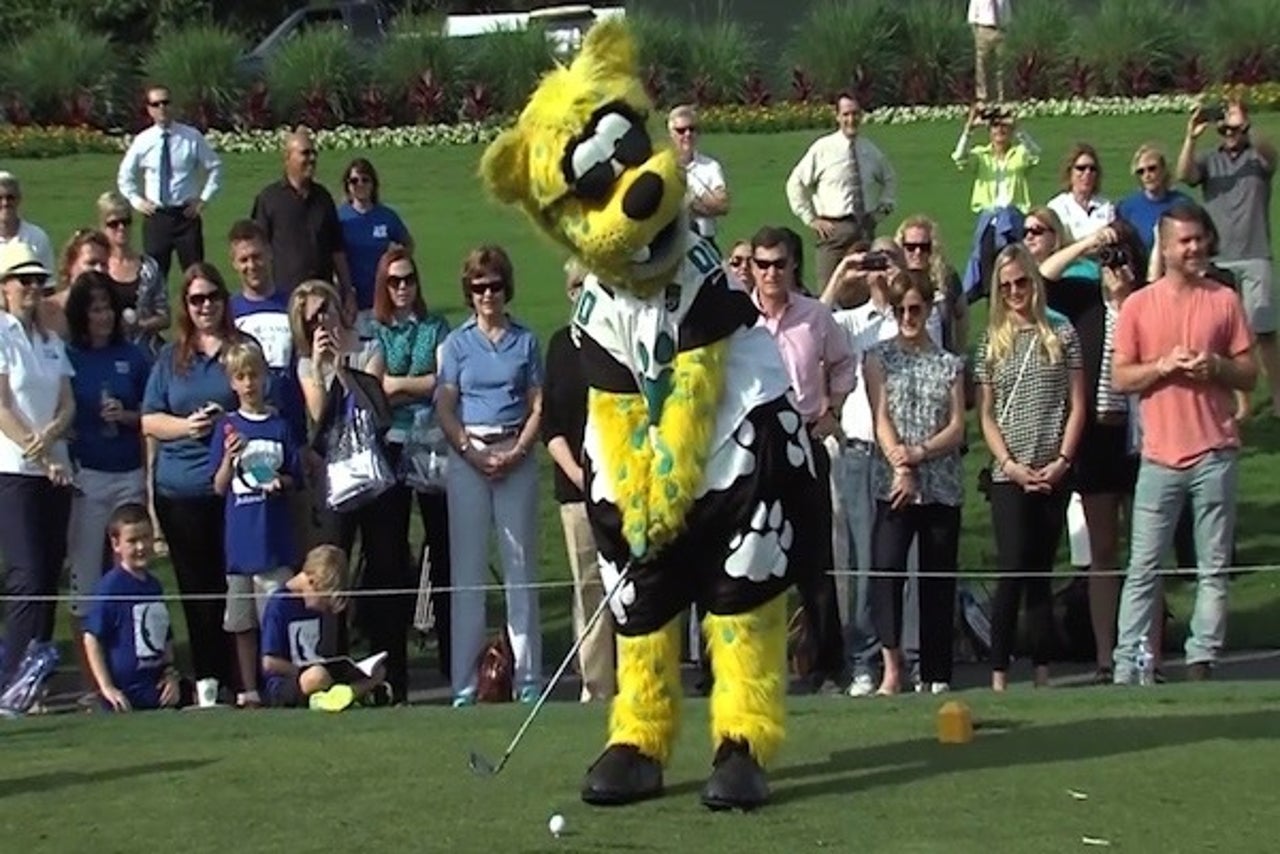 By Mike Cole
Hey, look, we've found something someone on the Jacksonville Jaguars is good at.
The Jaguars might not be much to write home about on the football field, but apparently their mascot's got a pretty mean golf game, as Jaxson De Ville recently proved.
The Jags' mascot was at TPC Sawgrass earlier this week at The Players 17th Hole Charity Challenge and actually ended up a closest to the pin contest at the famous par-3 17th hole.
Jaxson stepped right up and went pin hunting, tucking his tee shot in close to the hole - 4 feet, 9 inches from the pin, to be exact. You can see the video here.
Jaguars kicker Josh Scobee says the mascot (OK, the guy inside the mascot) is actually a really good golfer.
"I've seen him do it so many times - I'm amazed he hits it closer and closer every year," Scobee told the club's website. "He's impressive in the suit and more impressive out of the suit. We're going to hear about this for a year now."
When you hit that shot at that course, though, you deserve to be able to brag for at least a year.
More from NESN.com:
---
---