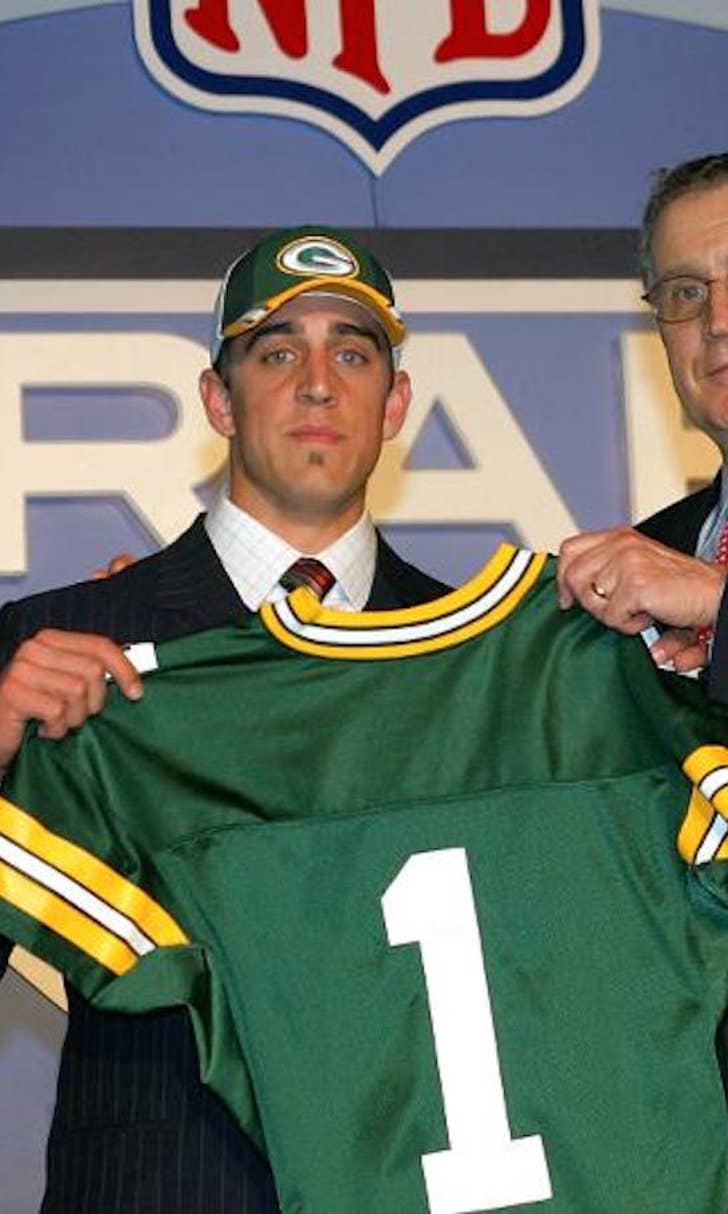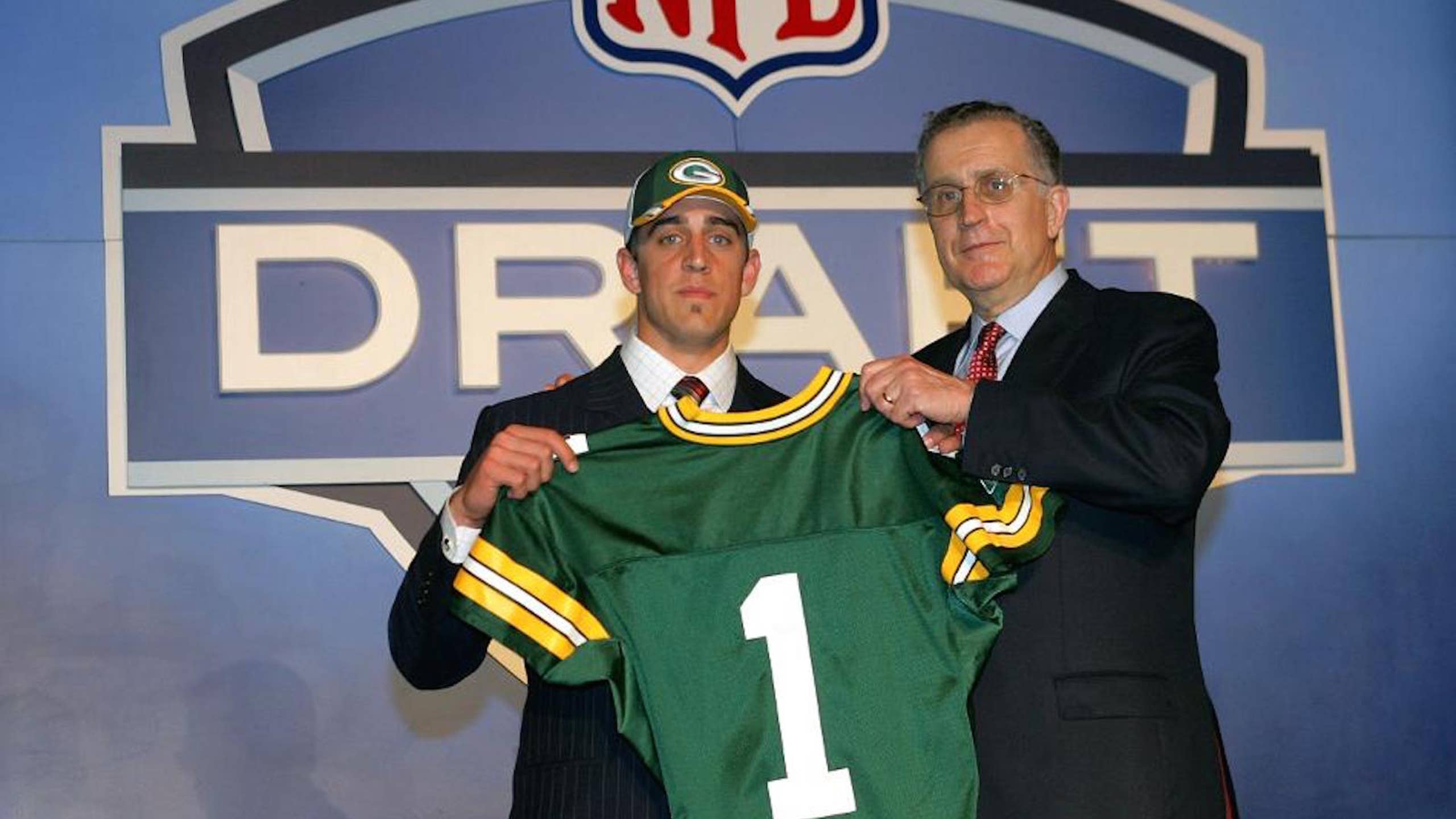 How a 2005 NFL mock draft helped the Packers get Aaron Rodgers
BY foxsports • June 8, 2016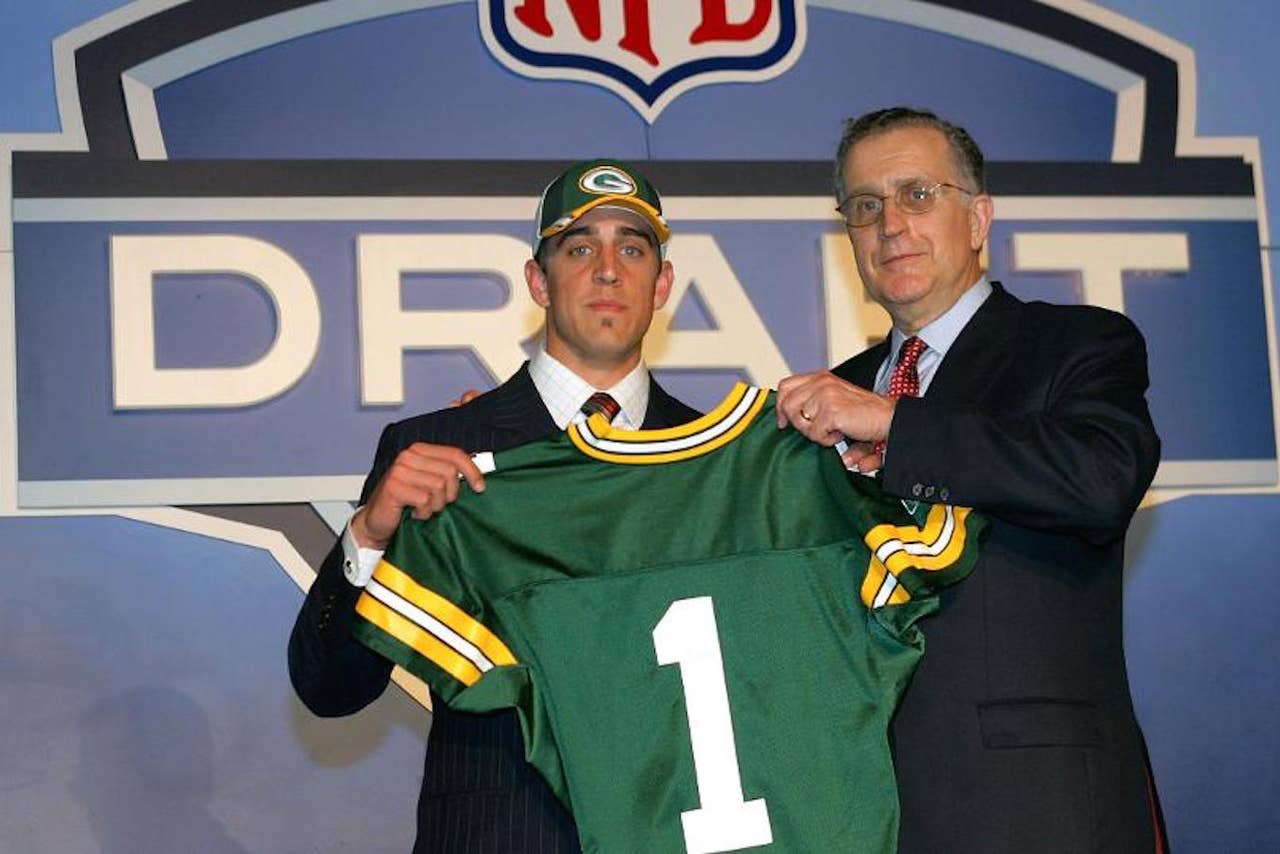 Seattle Seahawks EVP/General Manager John Schneider joined the Peter Schrager Podcast today to discuss a variety of subjects including how his former team, the Green Bay Packers, very unexpectedly landed ended Aaron Rodgers in 2005 NFL Draft.
First some background (at the 35:45 mark): At the time, Schneider was a personnel analyst for Green Bay, which of course still had Brett Favre who was creeping into his late 30's. Schneider explains that his friend, Seahawks Director of College Scouting Scot McCloughan (now with the Redskins), had scouted West Coast QBs, namely Alex Smith of Utah and Aaron Rodgers of California.
"We would always go back and forth joking, he liked Alex better than Aaron, I liked Aaron better than Alex," Schneider says.
But then McCloughan got hired in 2005 as the Vice President of Player Personnel for the San Francisco 49ers, which had the No. 1 overall pick. Also in 2005, current Packers head coach Mike McCarthy was hired to be San Francisco's offensive coordinator. The Packers were holding onto 24 overall.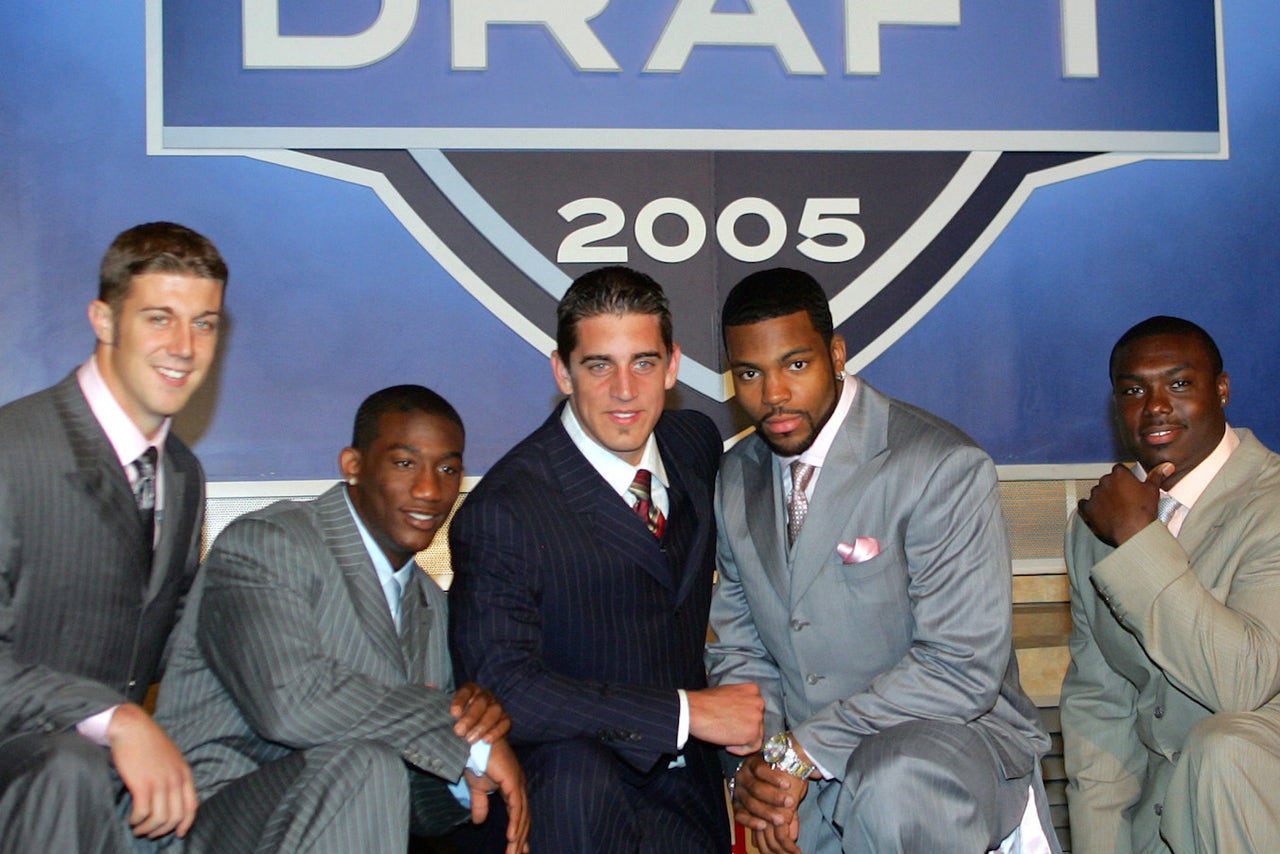 (L-R) Alex Smith (Utah), Antrel Rolle (Miami), Aaron Rodgers (California), Braylon Edwards (Michigan),Ronnie Brown (Auburn) and Cedric Benson (Texas) pose during the 70th NFL Draft on April 23, 2005 at the Jacob K. Javits Convention Center in New York City.  
"I'm thinking, 'Oh my gosh, he's going to take Alex,' Schneider explains.
Now it gets interesting when Schneider and Packers GM Ted Thompson were making final preparations for the draft that would begin on Saturday. Just a couple of guys watching the television, waiting for the weekend. (Skip to the 36:25 mark for this portion). Schneider: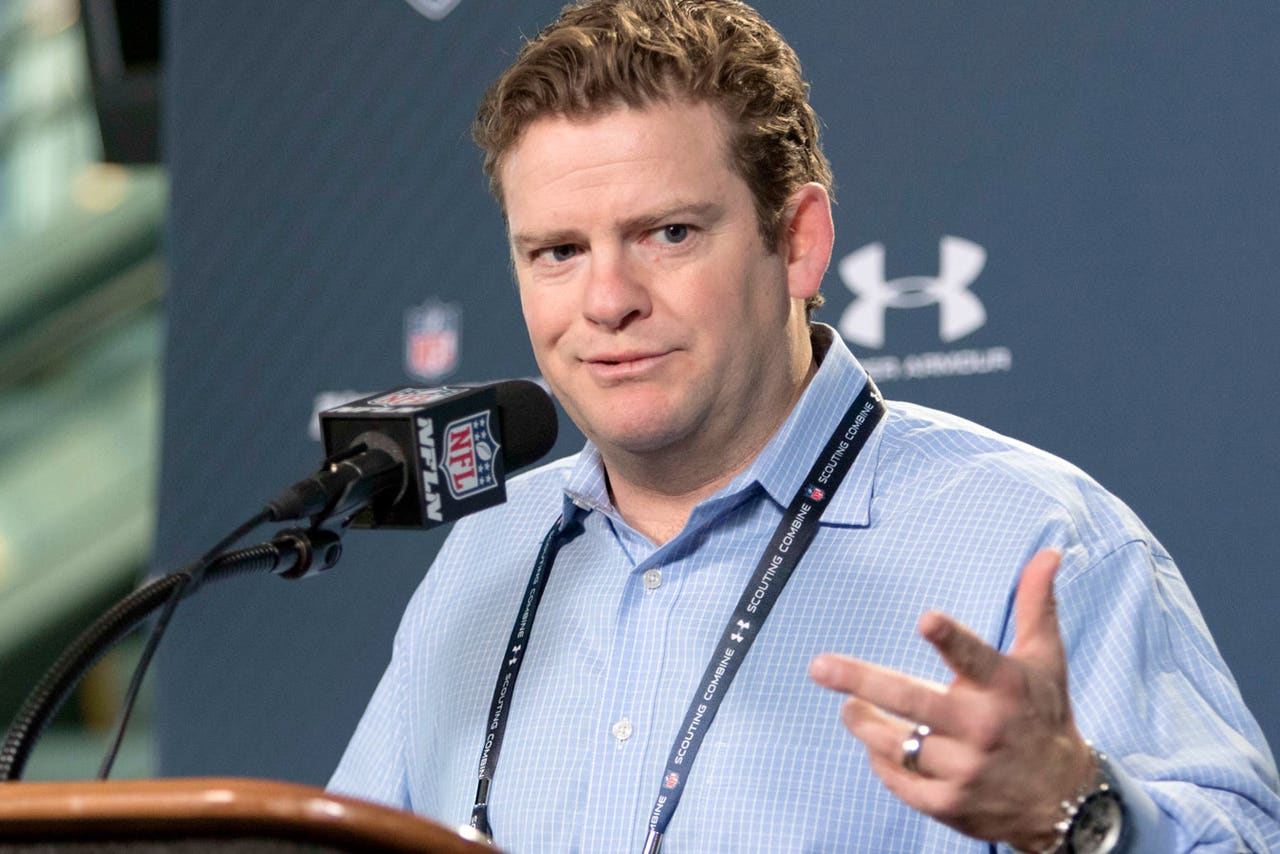 John Schneider.
Of course the whole Favre retirement-unretirement fiasco created a hiccup, but Rodgers finally got to start in 2008 and in 2010, he and Mike McCarthy led Packers to a Super Bowl title. Incidentally, 2010 was Schneider's first year in Seattle. 
And then in 2012, everyone entered the Twilight Zone together when the Seahawks-Packers "Fail Mary" perplexed and maddened NFL fans everywhere, effectively ending the NFL referee lockout.
---
---