National Football League
National Football League
Favre sustains sprained shoulder
Published
Dec. 5, 2010 12:00 a.m. ET

Minnesota Vikings starting quarterback Brett Favre left Sunday's game against the visiting Buffalo Bills after getting hit by Buffalo rookie linebacker Arthur Moats on an early first-quarter interception.
Favre did not return in the Vikings' 38-14 win because of what he called a sprained shoulder. He said after the game that it is too early to tell if he will start next week. Favre will undergo a MRI on Monday.
Fifth-year quarterback Tarvaris Jackson replaced him Sunday.
''If we were talking ankles or elbows, thumbs or something like that, I would probably be a little more up to date on how to deal with it,'' Favre said after the game. ''First time in 20 years I have ever done anything like that, so it is kind of surprising.''
The SC joint is located where the collarbone meets the breastbone. The more common shoulder injury for athletes is an AC joint sprain. According to Harvard Health Publications, SC joint sprains occur most often ''when a driver's chest strikes the steering wheel during an auto accident, or when a person is crushed by an object.''
Jackson got off to a rocky start, throwing an interception that Florence returned 40 yards for a touchdown for a 7-0 lead.
But Jackson settled down, completing all four of his passes on the next drive for 76 yards, including a 31-yard touchdown to Sidney Rice.
Favre, who went to the locker room after he was injured, returned to the sideline later in the second quarter and had a long conversation with interim coach Leslie Frazier and Jackson. It appeared Favre was going to come back into the game, but Frazier stuck with Jackson, whose second TD pass of the game to Rice gave the Vikings a 28-7 lead with eight minutes to go in the first half.
''He took a pretty good lick in the back as he was coming back and getting ready to throw the ball,'' said running back Adrian Peterson, who picked up the slack with 107 yards and three TDs. ''I know that didn't feel good. I don't know the extent of his injury or what's wrong with him, but obviously for him not to come back in, it's must've been painful.''
Jackson had an up-and-down performance, going 15-for-22 for 187 yards and two touchdown passes. However, he also had three interceptions too.
Favre, who made his 297th consecutive regular-season start, watched from the sideline with his arms folded, talking to Jackson after each series. He occasionally wound his throwing shoulder slowly to try and loosen it up after getting leveled by Moats on the third play of the game.
''I stayed dressed because (third-string QB) Joe Webb had pulled his hamstring,'' Favre said. ''So in case I had to go in I could hand it off, at least with my left hand. I couldn't throw. I tried to on the sidelines.''
Favre rolled to his right and was blindsided by Moats just as he started to throw. The ball fluttered in the air and fell into Florence's arms for Favre's 18th interception of the season.
It's been a difficult year for Favre, who has struggled with a sore shoulder, tendinitis in his elbow, two broken bones in his ankle and 10 stitches in his chin from a hit against the Patriots earlier this year.
''Brett is going to push to play Sunday,'' Jackson said. ''You know the type of player he is. He's played 15,000 games straight now. Probably 15,001 next week.''
Favre's on-field injuries have been overshadowed by an ongoing NFL investigation into accusations of misconduct stemming from alleged voice messages and lewd photographs sent to former Jets' reporter Jenn Sterger in 2008.
The Associated Press contributed to this report.
---
---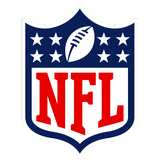 Get more from National Football League
Follow your favorites to get information about games, news and more
---