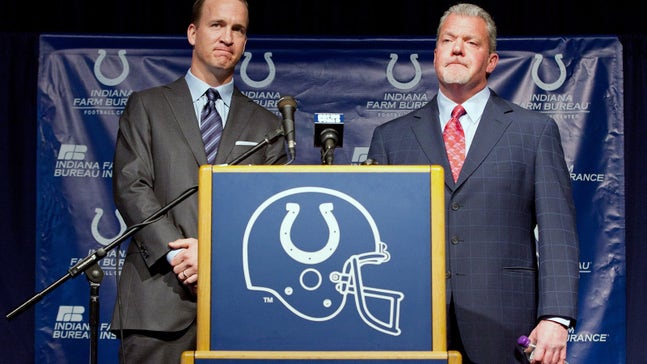 Colts to honor Peyton Manning in his return to Indianapolis
Published
Mar. 17, 2016 7:30 p.m. EDT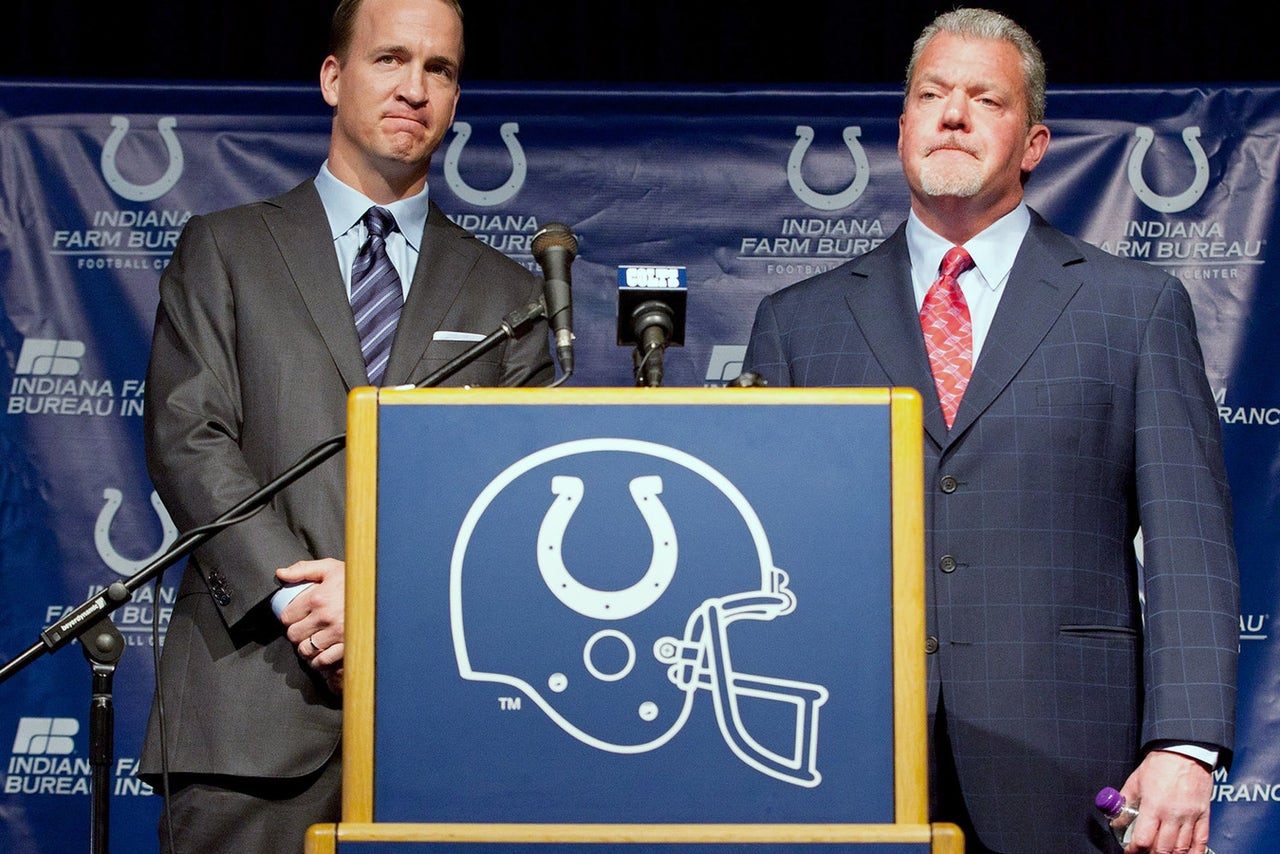 Peyton Manning's retirement tour couldn't end without one final stop in Indianapolis.
On Thursday, the Colts announced that Manning would be in town Friday to be honored for his 14-year career in blue and white.
According to the Colts' official website, the team won't be signing Manning to a ceremonial contract which would allow him to retire as a Colt, as the Denver Broncos still hold Manning's NFL rights.
While Manning isn't "retiring as a Colt" (the Broncos placed Manning on the reserve/retired list), Irsay wanted to honor a player that shaped the franchise like no other.
But it's a great gesture from the team where Manning became a superstar. The two-time Super Bowl winner announced his retirement from the NFL earlier this month in an emotional ceremony. Shortly thereafter, the city of Indianapolis announced "Peyton Manning Week" to honor the future Hall of Famer.
---
---