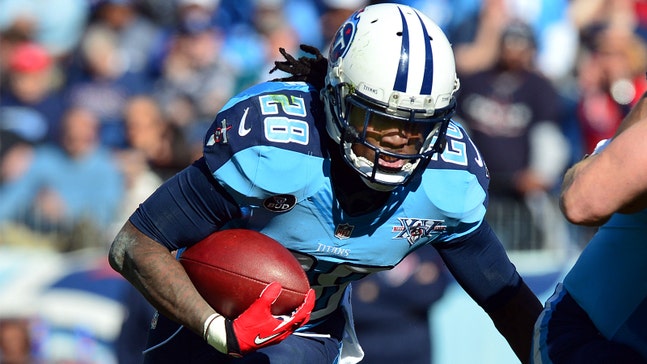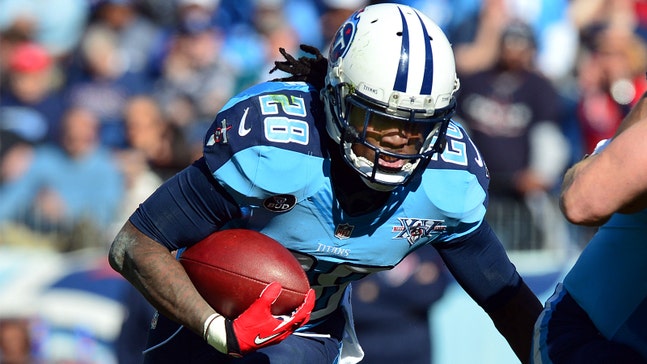 Chris Johnson says Titans 'did me wrong' with timing of release
Published
Jun. 18, 2014 9:02 a.m. ET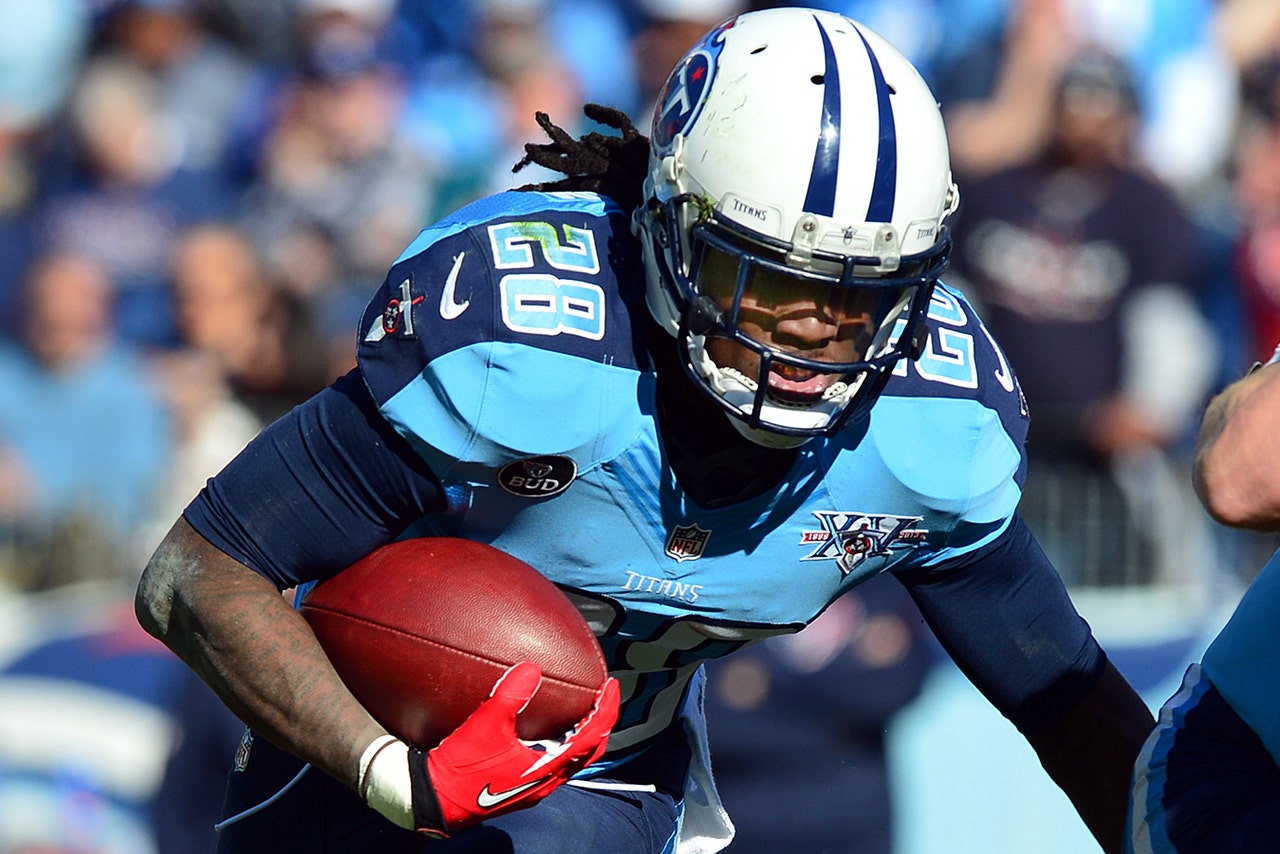 New York Jets running back Chris Johnson looks back fondly on his time with the Tennessee Titans, but not on how his six-year tenure there ended.
Johnson remains angry that the Titans waited until early April to cut him rather than a month earlier when more lucrative opportunities would be awaiting him at the start of the NFL's free-agent signing period.
"I think they were just being nasty to be honest," Johnson told co-host Keith Bulluck and me Tuesday night on SiriusXM NFL Radio. "I love Tennessee. I love my fans. But at the end of the day I think they did me wrong.
"I don't know whether it was, 'We're going to get revenge on you for holding out' when I held out the whole (2011) training camp or whatever, but I feel like they already knew they were going in a different direction."
ESPN reported the Titans were involved in trade discussions before Johnson's release although a deal seemed highly unlikely because of his $8 million base salary in 2014. Titans head coach Ken Whisenhunt told the Tennessean in late March that the franchise was "trying to do what's best for the team ... We're certainly sensitive to try and resolve this whole deal sooner than later."
The resolution didn't come until just before the Titans began their offseason workout program. Had he reported and suffered an injury that would have forced Johnson to miss the 2014 season, Tennessee would have been responsible for his entire $8 million base salary.
"They weren't right, but God don't like ugly so it all worked out for the best," Johnson said.
The Jets were Johnson's primary suitor following his release and ultimately signed him to a two-year, $8 million contract that could yield another $1 million through incentives. Johnson is only doing individual work this week during New York's minicamp as he recovers from offseason knee surgery to repair a torn meniscus that bothered him throughout the 2013 season.
Johnson still finished with his sixth consecutive season of 1,000-plus rushing yards in Tennessee. Johnson, who should be medically cleared for team drills at training camp, believes he can exceed last year'€™s 1,047-yard total in New York's offense.
"Going back to my rookie year in Tennessee, we had a real good defense and we liked to run the ball," said Johnson, who gained 1,228 yards during his rookie campaign despite splitting carries with LenDale White.
"That was a winning formula we had over there. I can kind of see this team as being the same type of team."
Johnson then rushed for 2,006 yards in 2009 and finished with an NFL single-season record 2,509 total yards from scrimmage. Following another standout season in 2010, Johnson staged a lengthy contract holdout the following year.
The decision paid dividends for Johnson, who signed a six-year, $56 million extension just before the 2011 season-opener. Tennessee didn't receive the same payoff. His offensive and scoring production dipped over the next three seasons, although the cause for at least some of the drop-off stemmed from a mediocre offensive line and quarterback play that allowed defenses to key on stuffing Johnson.
Johnson also turns 29 in September, which, combined with his knee surgery and timing of his release, likely contributed to the limited free-agent interest he received.
Johnson's contractual issues with the Titans make him sympathetic to the financial plight of Seattle running back Marshawn Lynch. He is reportedly seeking a new deal despite being slated to earn as much as $6.5 million in 2014 through base salary ($5 million) and roster bonuses/incentives ($1.5 million) as part of a four-year, $31 million contract signed in 2012.
"(Teams) are trying to write the running back position off and pay us a real low salary and stuff like that," said Johnson, referring to the depressed market that has developed for rushers league-wide. "That's why you've got to take advantage of things. If it takes that for (Lynch) to get what he needs to get, he needs to do what's in his best interest. If he feels he needs to hold out to get it, then he has to hold out. Everybody is their own man.
"When dealing with my situation, I felt like that is what I had to do to get what was due to me and what (the Titans) were saying they were going to give to me. If fans understand the business side of it, they would understand more. They're just like, 'He feels like he outplayed his contract. He wants more money.' But everything is up to the team with what they're going to do. If they feel like (a player) isn't playing up to his contract, they can just cut him any time they want to. You've got to understand both parts of it."
Barring injury, Johnson will have the chance to take out his frustrations against the Titans on the field Dec. 14 when New York plays at Tennessee in Week 15.
"I'm going to make them regret letting me go," Johnson said. "They're going to regret it -- trust that."
More of the Chris Johnson interview can be heard here. 
---
---