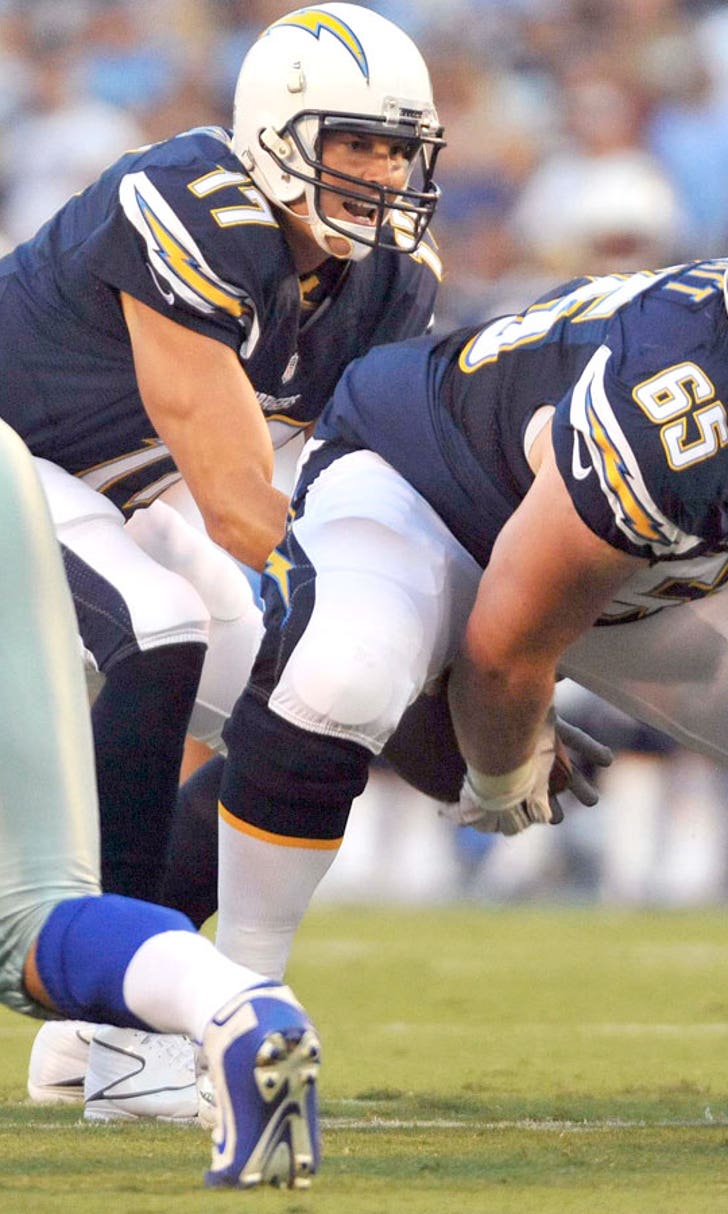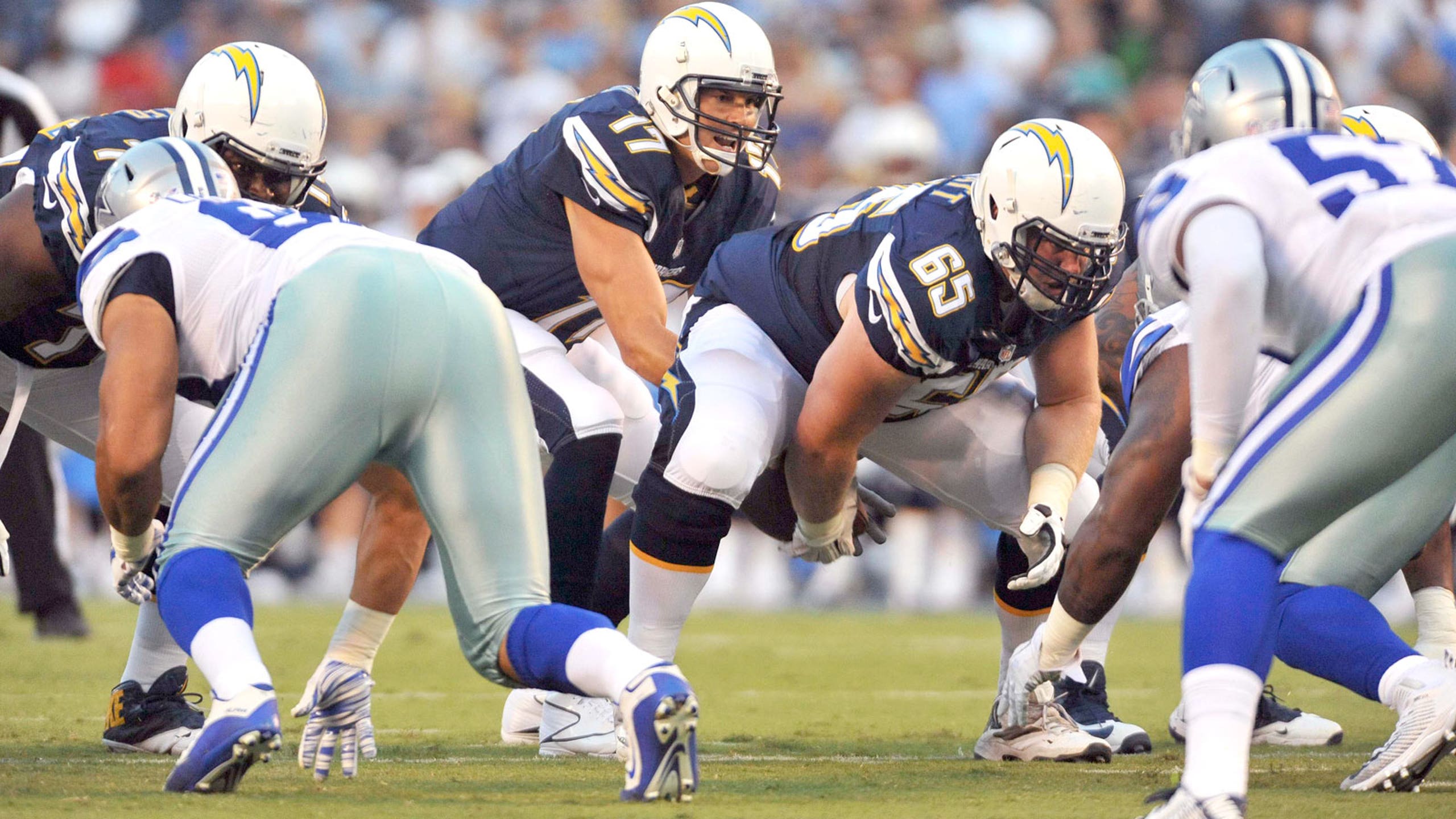 Chargers offense will feature fewer snaps from shotgun in 2015
BY foxsports • August 20, 2015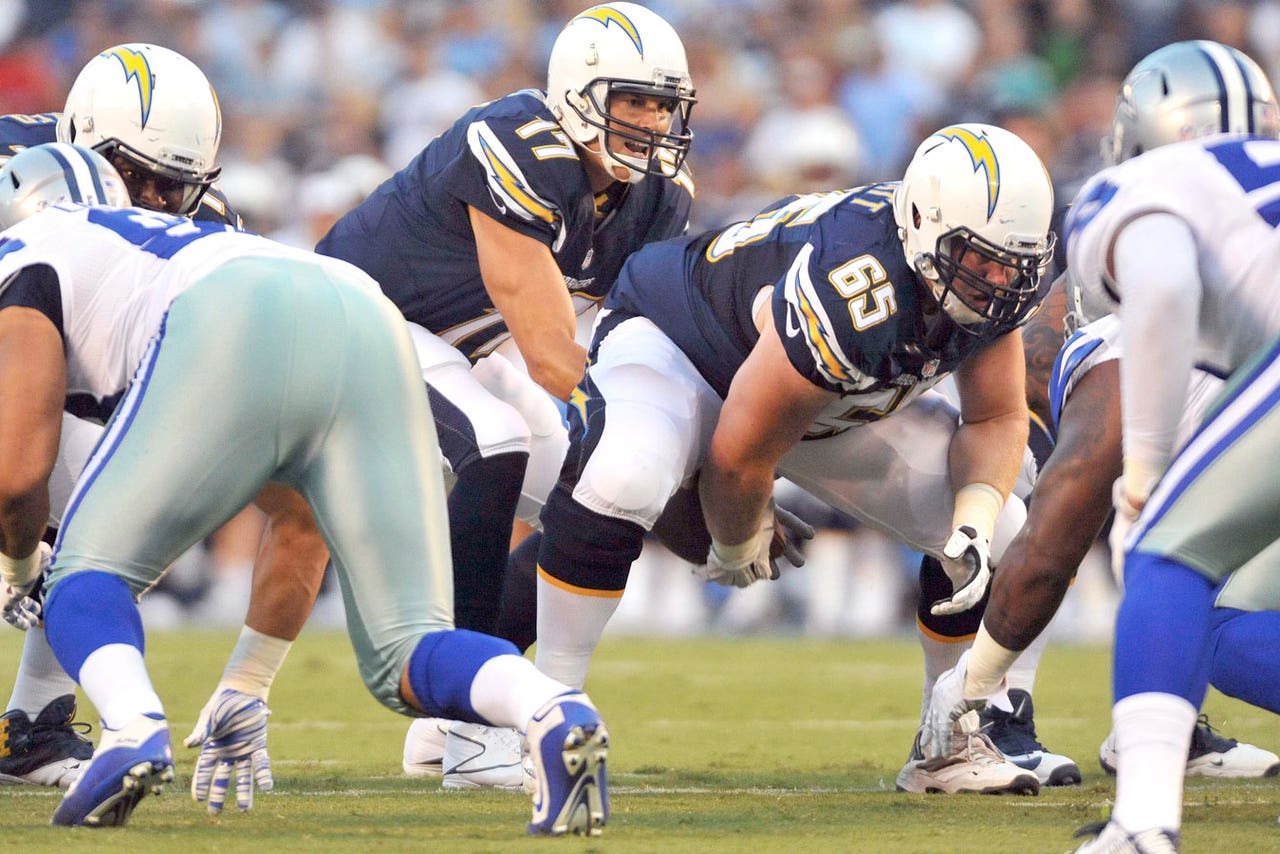 Mike McCoy watched as his running offense sputtered to league-low marks last season.
The head coach thinks the way Philip Rivers lined up behind his center might be partially to blame.
"We lived in the shotgun last year, and it was something we said in the offseason that we wanted to play more under center," McCoy told ESPN's Eric D. Williams. "It's not as easy for the defense, and there's only so much you can do in the gun running-game wise."
The Chargers took the third-most shotgun snaps last season (752), trailing only the Philadelphia Eagles (941 snaps) and the Miami Dolphins (873 snaps). 
McCoy's offense only ran 999 total plays in 2014. That means they were in shotgun over 75 percent of the time -- and he knows that has to change.
Said McCoy: "I think with our personnel and the way we want to play with our tight ends and personnel groupings this year, it might be a little different than we've done in the past."
San Diego's paradigm shift is already underway. The offense lined up under center more than 50 percent of the time, according to Williams.
"That's the original way football has been played since it was invented," running back Branden Oliver said. "So as a running back, you always look forward to that. It's good at times to run and gun, too. But it's always nice to get in the backfield and be under center."
(h/t ESPN)
---
---