National Football League
National Football League
Anticipating top 97 NFL draft picks
Published
Apr. 18, 2011 1:00 a.m. ET

Now less than two weeks away from the 2011 NFL draft on April 28-30, here's a look at my first three-round NFL mock draft of the year. Next week, we'll be rolling out a full-blown seven-rounder. (Mock draft 4.0 | Mock draft 3.0 | Mock draft 2.0 | Mock draft 1.0)
1. Carolina Panthers (2-14), Cam Newton, QB, Auburn: Newton's not the top overall player on my board, but he's the man for Carolina at No. 1. The Panthers scored only 16 offensive touchdowns in 2010, and though Ron Rivera is a defensive coach at heart, the recent immediate success of first-year starters Matt Ryan, Joe Flacco and Sam Bradford — and their respective teams' immediate returns to respectability — will help seal Newton's No. 1 fate.
2. Denver Broncos (4-12), Patrick Peterson, CB, LSU: The top overall player on my board, Peterson is a can't miss, once-in-a-generation talent with the size, speed and versatility to play safety, too. For a defense that needs help everywhere, this pick makes more sense than one of the highly-touted defensive linemen. With the Broncos moving from a 3-4 to John Fox's 4-3 scheme, both Robert Ayers and Elvis Dumervil could slide from outside linebacker to defensive end. | Watch highlights
3. Buffalo Bills (4-12), Marcell Dareus, DE/DT, Alabama: The Buffalo defense gave up 169 rushing yards per game last season, worst in the league by a large margin. Dareus fits Buffalo's scheme perfectly. He can play as one of the two-gap defensive tackles, or as either the defensive end or nose tackle in the 3-4. This might not be the sexiest pick for Bills fans, but after an 11-year playoff drought, "sexy" shouldn't be the top priority in Buffalo. As for quarterback, look for Chan Gailey and Buddy Nix to go that route in the second round. | Watch highlights
4. Cincinnati Bengals (4-12), Blaine Gabbert, QB, Missouri: Whether it's been Akili Smith, David Klingler or Carson Palmer, Bengals owner Mike Brown never has shied away from pulling the trigger and going for a big splash with quarterbacks in the first round. If Gabbert is available at fourth overall, the Bengals will pounce. Teaming Gabbert, whom I've heard described as a "more athletic version of Drew Bledsoe," with Jay Gruden — the Bengals' new offensive coordinator — is an intriguing pairing for Bengals fans. | Watch highlights
5. Arizona Cardinals (5-11), Von Miller, LB, Texas A&M: Miller was fantastic at the Senior Bowl, brilliant at the Combine and tremendous at his pro day. He can fit into any NFL defense and is described as a DeMarcus Ware-like talent as an outside linebacker in a 3-4 defense. Arizona's linebacker corps was among the worst in the league in 2010 and is riddled with aging veterans. The card will be at the podium within seconds here. | Watch highlights
6. Cleveland Browns (5-11), A.J. Green, WR, Georgia: With Cleveland moving to a 4-3 scheme and Bowers, Fairley and Quinn — three of the elite defensive linemen of this draft— all still on the board, there may be some folks in Cleveland pushing to take one of the big boys over a receiver in the first round. In the end, though, I think the Browns go with the game-breaker in Green. In three years at Georgia, Green recorded 166 receptions for 2,619 yards and 23 touchdowns. He's 6-foot-4, has tremendous speed and hands, and in my opinion, is the best NFL receiver prospect since Calvin Johnson left Georgia Tech in 2007. | Watch highlights
7. San Francisco 49ers (6-10), Prince Amukamara, CB, Nebraska: San Francisco has more picks than any other team in the 2011 NFL Draft with 12, and has a highly coveted early second-round pick. Though quarterback is a glaring need — David Carr is currently the only quarterback on the 49ers roster — look for San Francisco to scoop up either Peterson (a dream if he somehow slipped to No. 7) or Amukamara with this selection. Though he didn't rack up the interceptions in 2010, Amukamara (pronounced ah-MOO-kuh-MAR-ah) lived up to the hype: He was an All-American, Big 12 Defensive Player of the Year and Jim Thorpe Award finalist.
8. Tennessee Titans (6-10), Nick Fairley, DT, Auburn: Thought by many to go first overall to Carolina heading into February's Combine, I've seen Fairley slipping all the way to the end of the first round in some other mock drafts. I think No. 8 to Tennessee, where Fairley's old college defensive coach Tracy Rocker is the Titans' defensive line coach, makes the most sense. There were reports last week that Fairley showed up late to his Dolphins workout and there's a widely held concern that he was a "one-year wonder" in college. The game tape and the production don't lie, though, and last year's Lombardi Award winner was an absolute wrecking ball at Auburn in 2010. | Watch highlights
9. Dallas Cowboys (6-10), Tyron Smith, OT, USC: Sure, the Cowboys haven't drafted an offensive tackle in the first round since 1981, and yes, Tyron Smith is far from a finished product. But with a glaring need at the right tackle spot and top corners Peterson and Amukamara already off the board, I think Jerry and Co. go with the offensive lineman with the biggest upside in the entire draft. All that said, don't be shocked if the Cowboys make a major move up in the draft to get Patrick Peterson. I don't think the 9th and the 40th (Dallas's second round pick) for a spot in the Top 5 is all that ridiculous. Peterson is that good. | Watch highlights
10. Washington Redskins (6-10), Julio Jones, WR, Alabama: With just two picks (10th, 41st) in the first four rounds, there's a very strong chance Washington looks to trade down to the end of the first round here, too. In the end, they go with Jones, the 6-2 star receiver out of Alabama. Capable of running a 4.40 40-yard dash and broad jumping nearly 12 feet, Jones is also widely considered one of the best blocking wideouts to enter the league in recent years. He's tough, he's talented, and he plays angry. By no means a diva, he's got NFC East written all over him. | Watch highlights
11. Houston Texans (6-10), Robert Quinn, North Carolina, DE/OLB: The Texans could go a variety of directions with the 11th pick, but I see them scooping up Quinn, the exciting defensive end/outside linebacker prospect out of UNC, if he's still on the board. An absolute terror off the edge in Butch Davis' 4-3 scheme in 2009, Quinn, like so many of his Tar Heels teammates, didn't' play a single down in 2010 due to a season-long suspension. He was a defensive end in college, but projects nicely as a 3-4 OLB in the pros. Cameron Jordan, the versatile 3-4 DL/OLB out of Cal, is a possibility here, too.
12. Minnesota Vikings, (6-10) Jake Locker, QB, Washington: With Joe Webb as the only QB currently under contract in Minny and Tarvaris Jackson likely not coming back, it'll be awfully difficult for Vikings brass to pass up Locker at No. 12. Likely too far back in the second round to ensure they'd get a Christian Ponder or Andy Dalton with their second rounder, Minnesota rolls the dice and grabs the wildcard in Locker. Sure, he had an underwhelming senior campaign, and yes, he's got accuracy issues. But he also possesses all the physical tools, he's a leader in the locker room and he's coming from four years as the starter and two years running Steve Sarkisian's pro-style offense at Washington.

13. Detroit Lions (6-10), Da'Quan Bowers, DE, Clemson: College football's sack leader in 2010, I love this kid's game, his work ethic and his personality. Watching his game tapes, he flashes of Julius Peppers and Mario Williams. The rub? The knee issue, of course. At first overall, maybe those concerns are enough to sway you. At 13th? With the 4-3 defensive scheme they run in Motown? It's a no-brainer. If Detroit has Suh and Bowers on the D-Line for the next decade? Watch out, NFL.
14. St. Louis Rams (7-9), Corey Liuget, DT, Illinois: I like Liuget, the playmaking defensive end, to go to St. Louis here. Whereas scouts imagined Baylor defensive tackle Phil Taylor would dominate last year's Texas Bowl, it was his opponent — the one-year starter Liuget — who stole the show in that game. He's an athletic pass rusher, a run stopper and a good fit for the Rams' 4-3 defensive scheme. Again, this pick won't necessarily wow the Rams fan base, but it instantly improves Steve Spagnuolo's defensive line.
15. Miami Dolphins (7-9), Mike Pouncey, OG/C, Florida: Pouncey is not as highly regarded a prospect as his identical twin Maurkice was last year. That said, he's a surefire prospect and a long-term answer for Miami's interior offensive line woes. Pouncey's game tape reveals a guy who can play either center or guard and can block on the move. He's got great speed for a big guy, can protect in the passing game, and has a mean streak you like to see in a center. Again, not the sexiest of picks, but a potential 10-year starter at either guard or center, I like Pouncey going to Miami.
16. Jacksonville Jaguars (8-8), Cameron Jordan, DE, California: The son of a former NFL All-Pro — his father is Vikings great Steve Jordan — Jordan is a hard-working, high-energy guy who will be right up Jack Del Rio's alley. Capable of playing a 3-4 or 4-3 defensive end, Jordan's versatility and big-game experience makes him an immediate addition to an already young, promising defensive line.
17. New England Patriots (14-2, from Oakland, 8-8), Anthony Castonzo, OT, Boston College: With three of the first 33 picks in this year's draft, the Patriots have a lot of bargaining power heading into the April 28-30th weekend. At 17th overall, look for New England to address their aging offensive line and to scoop up the local product in Castonzo. At 6-7, 310 pounds, Castonzo was a four-year starter and a standout at BC. Castonzo started as a freshman in 2006, protecting Matt Ryan, and only got better as the years went on. A 53-game starter in college, he fits the Bill Belichick mold of a high-character kid who can play right away.
18. San Diego Chargers (9-7), J.J. Watt, DE, Wisconsin: Few expect Watt to fall out of the top 15, but if the draft shakes out this way, he'll be sitting on the board with San Diego on the clock at No. 18. I can't see the Bolts passing on him. A run-stuffing 3-4 defensive end with bullish pass rush abilities, Watt's a high-motor guy with the size and talent to make an immediate impact on San Diego's already high-quality defense.
19. New York Giants (10-6), Danny Watkins, Baylor, OG/OT: Here's my biggest surprise pick of the first round. You likely know Watkins' story by now. The potential for this guy is simply off the charts. Giants fans may be scratching their heads and asking "Who?!" at Radio City next Thursday night, but with interior offensive line needs, this one makes a whole lot of sense to me. He'll start right away at guard, and as Baylor head coach Art Briles said, he'll be an NFL starter for the next decade. What's not to like?
20. Tampa Bay Buccaneers (10-6), Ryan Kerrigan, DE, Purdue: The Bucs love their three young defensive tackles Gerald McCoy, Brian Price and Roy Miller, but need a young defensive end to provide some pass rush from the edge. Kerrigan is college football's all-time leader in forced fumbles and though not the most athletic player in this draft, has the ability to sack the quarterback.

21. Kansas City Chiefs (10-6), Aldon Smith, DE/OLB, Missouri: The Chiefs stay local, grabbing one of the first round's biggest wildcard selections in Smith. As a redshirt freshman at Mizzou in 2009, the 6-5 talented pass rusher recorded 11.5 sacks during his first year of college football. He recorded another 4.5 sacks before shattering his leg last season. Healthy now, the Chiefs could use Smith in a variety of ways, either as a pass-rushing OLB or as a DE in their 3-4 scheme.
22. Indianapolis Colts (10-6), Nate Solder, OT, Colorado: The 6-8 Solder is a converted tight end with superb athletic ability for a man his size. His greatest strength is pass blocking, though he was beaten several times during Senior Bowl practices in Mobile back in January. Solder's not going to road pave in the running game and there are questions about his footwork, but at 22nd overall, makes a lot of sense for Indianapolis.

23. Philadelphia Eagles (10-6), Muhammad Wilkerson, DT, Temple: Capable of playing the five-technique defensive tackle spot in the 3-4 or the DT position in the 4-3, Wilkerson did both in his three years at Temple. A former hoops star from Linden, N.J., he's a run stuffer inside with pass-rushing capabilities. Andy Reid loves building from the inside out, and in Wilkerson, he can add depth to a defensive line that was ravaged by injuries last season.
24. New Orleans Saints (11-5), Cameron Heyward, DE, Ohio State: The Saints got a combined 7.5 sacks from defensive ends Will Smith and Alex Brown last season. That's just not going to cut it. Insert Heyward, the 6-4, 295 pound pass-rushing defensive end out of Columbus. Heyward's father was the late Saints great, Craig "Ironhead" Heyward. The last time Cameron was in the Superdome, he dominated the Arkansas offensive line in the Buckeyes' Sugar Bowl win. Heyward can line up inside or outside for the Saints' 4-3 scheme. This one almost makes too much sense.
25. Seattle Seahawks (7-9), Ryan Mallett, QB, Arkansas: It's certainly not a popular sentiment these days, but I was, am, and will continue to be very high on Ryan Mallett right up until draft weekend. The more I watch Mallett, the more I love what I see on film. The quarterback that the 6-6 Mallett reminds me most of? A guy Pete Caroll knows quite well from his USC days — Bengals quarterback Carson Palmer. From what I see, he's absolutely a first-round quarterback and would be a steal for Seattle at 25.
26. Baltimore Ravens (12-4), Jimmy Smith, CB, Colorado: Though Smith is thought to have top-15 talent, he may slip because of his string of off-the-field issues. Baltimore, a team that's long been in need of an elite No. 1 cornerback, should scoop him up if he's still available at 26. At 6-2, 205, Smith is a press-coverage cornerback with great physicality. Though he only had three interceptions at Colorado, he's strong in pass coverage and is faster than you'd expect a man of his size to be.

27. Atlanta Falcons (13-3), Adrian Clayborn, DE, Iowa: Everyone points to the defensive backfield as the main reason the Atlanta D was torched by Aaron Rodgers, but there was zero pass rush getting to Rodgers in that game, either. Though he didn't have the same numbers he did as a junior, Clayborn was still an All-Big Ten selection in 2010, and showed impressive pass-rush skills. I doubt general manager Thomas Dimitroff and coach Mike Smith would pass on him at this spot.
28. New England Patriots (14-2), Brooks Reed, DE/LB, Arizona: Not familiar with Reed's name? Check out some of his game tapes. Compared to Clay Matthews, Jr. (and not just because of his blond hair), Reed is a high-motor guy who's all over the field on just about every play. A decent defensive end in college, Reed projects as a pass-rushing 3-4 OLB in the pros. He had the top 10-yard split time among all defensive linemen at the combine at 1.54 seconds. He was also a steady four-year contributor at Arizona and recorded 10 tackles for a loss last season. He's a high-character, high-energy guy that can get to the quarterback. Again, another perfect fit for Belichick's Patriots.
29. Chicago Bears (12-4), Gabe Carimi, OT, Wisconsin: Bears fans would be more than pleased to see the 2010 Outland Trophy winner slip to 29. At 6-7, 330 pounds, Carimi is a no-nonsense mauler who simply got the job done in his four years anchoring the Wisconsin offensive line. Carimi was solid at the Combine, despite some critics focusing on his athletic limitations. Capable of playing either tackle or guard, Carimi comes from a pro-style offense at Wisconsin. He could play right tackle right away and start from day one in Chicago. He won't wow you with athleticism, but he'll protect your quarterback. Considering the way Jay Cutler was mauled at times last year, this is a can't-miss pick for Chicago.
30. New York Jets (11-5), Justin Houston, OLB, Georgia: At 6-3, 270 pounds, Houston ran a jaw-dropping 4.63 40 in Indy and left scouts very impressed at Georgia's pro day a few weeks back. He recorded 10 sacks and 68 tackles in Todd Grantham's 3-4 scheme in Athens this past season and could play right away at the next level. Good fit at OLB for Rex Ryan's 3-4 scheme.
31. Pittsburgh Steelers (12-4), Derek Sherrod, OT, Mississippi State: An All-SEC performer, Sherrod helped pave the way for a Mississippi State rushing attack that averaged 227.6 yards per game in 2010. A four-year performer, Sherrod's as versatile an offensive line prospect as any in this draft, capable of playing either tackle or guard spots. Not the sexiest of picks, but a smart one for Pittsburgh.
32. Green Bay Packers (10-6), Marvin Austin, DT/DE, North Carolina: Green Bay is lush with young talent all over the field and has the luxury to take a risk on a wild card like Austin, here. He's worked hard over the past several months to rehabilitate his image and prove he's worthy of a first round selection. At 6-2, 310 pounds, Austin is widely considered a 4-3 defensive tackle, but Dom Capers has found success using players of Austin's size at the 3-4 defensive end spot in recent years. This one may cause some head scratching around the state of Wisconsin, but Marvin Austin might just be the best player in this year's draft that no one's talking about.
Round 2
33. New England Patriots: Mark Ingram, RB, Alabama
34. Buffalo Bills: Colin Kaepernick, QB, Nevada
35. Cincinnati Bengals: Brandon Harris, CB, Miami
36. Denver Broncos: Jabaal Sheard, DE, Pittsburgh
37. Cleveland Browns: Martez Wilson, LB, Illinois
38. Arizona Cardinals: Christian Ponder, QB, Florida State
39. Tennessee Titans: Andy Dalton, QB, TCU
40. Dallas Cowboys: Aaron Williams, CB/S, Texas
41. Washington Redskins: Akeem Ayers, OLB, UCLA
42. Houston Texans: Curtis Brown, CB, Texas
43. Minnesota Vikings: Torrey Smith, WR, Maryland
44. Detroit Lions: Marcus Cannon, OT, TCU
45. San Francisco 49ers: Ricky Stanzi, QB, Iowa
46. Denver Broncos: Stephen Paea, DT, Oregon State
47. St. Louis Rams: Kyle Rudolph, TE, Notre Dame
48. Oakland Raiders: Stefen Wisniewski, G/C, Penn State
49. Jacksonville Jaguars: Rahim Moore, S, UCLA
50. San Diego Chargers: Phil Taylor, DT, Baylor
51. Tampa Bay Buccaneers: Rodney Hudson, G/C, Florida State
52. New York Giants: Bruce Carter, LB, North Carolina
53. Indianapolis Colts: Drake Nevis, DT, LSU
54. Philadelphia Eagles: Will Rackley, G, Lehigh
55. Kansas City Chiefs: Jon Baldwin, WR, Pittsburgh
56. New Orleans Saints: Mikel Leshoure, RB, Illinois
57. Seattle Seahawks: Ras-I Dowling, CB, Virginia
58. Baltimore Ravens: Randall Cobb, WR/RB/KR, Kentucky
59. Atlanta Falcons: Jerrel Jernigan, WR/KR, Troy
60. New England Patriots: Kenrick Ellis, DT, Hampton
61. San Diego Chargers: Mason Foster, LB, Washington
62. Chicago Bears: Allen Bailey, DT/DE, Miami
63. Pittsburgh Steelers: Davon House, CB, New Mexico State
64. Green Bay Packers: Benjamin Ijalana, OT, Villanova

Round 3
65. Carolina Panthers: Christian Ballard, DE, Iowa
66. Cincinnati Bengals: Leonard Hankerson, WR, Miami
67. Denver Broncos: Quan Sturdivant, LB, North Carolina
68. Buffalo Bills: Dontay Moch, OLB, Nevada
69. Arizona Cardinals: Marcus Gilchrist, CB/S, Clemson
70. Cleveland Browns: James Carpenter, OT, Alabama
71. Dallas Cowboys: Jason Pinkston, OT, Pittsburgh
72. New Orleans Saints: Terrence Toliver, WR, LSU
73. Houston Texans: DeAndre McDaniel, S, Clemson
74. New England Patriots: Titus Young, WR, Boise State
75. Detroit Lions: Chimdi Chekwa, CB, Ohio State
76. San Francisco 49ers: Curtis Marsh, CB, Utah State
77. Tennessee Titans: Greg Salas, WR, Hawaii
78. St. Louis Rams: Greg Little, WR, North Carolina
79. Miami Dolphins: Ryan Williams, RB, Virginia Tech
80. Jacksonville Jaguars: Brandon Burton, CB, Utah
81. Oakland Raiders: Edmond Gates, WR, Abilene Christian
82. San Diego Chargers: Austin Pettis, WR, Boise State
83. New York Giants: Greg Jones, LB, Michigan State
84. Tampa Bay Buccaneers: Jalil Brown, CB, Colorado
85. Philadelphia Eagles: Cortez Allen, CB, The Citadel
86. Kansas City Chiefs: Clint Boling, OG, Georgia
87. Indianapolis Colts: Daniel Thomas, RB, Kansas State
88. New Orleans Saints: Sam Acho, LB, Texas
89. San Diego Chargers: Orlando Franklin, OT, Miami
90. Baltimore Ravens: Colin McCarthy, LB, Miami
91. Atlanta Falcons: Daryl "Buster" Skrine, CB, Tennessee-Chattanooga
92. New England Patriots: Greg Romeus, Pittsburgh
93. Chicago Bears: Tyler Sash, S, Iowa
94. New York Jets: Jerrell Powe, DT, Mississippi
95. Pittsburgh Steelers: Brandon Hogan, CB, West Virginia
96. Green Bay Packers: DeMarco Murray, RB, Oklahoma
97. Carolina Panthers: Chris Conte, S, California
If you have any complaints, questions, or just want to call me an idiot — please do so. Email me at PeterSchrager@gmail.com. I'd love to hear your thoughts.
---
---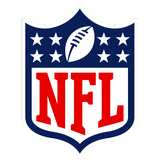 Get more from National Football League
Follow your favorites to get information about games, news and more
---