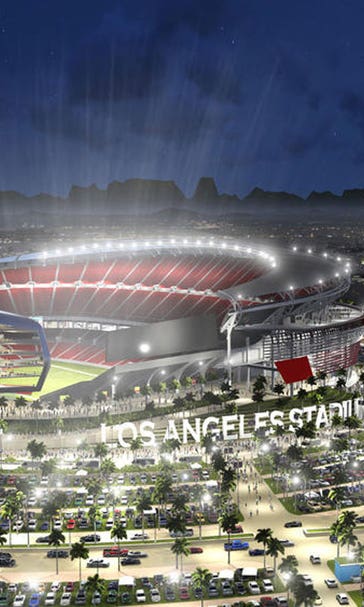 Analysis: 2 teams needed to make Carson stadium profitable
April 20, 2015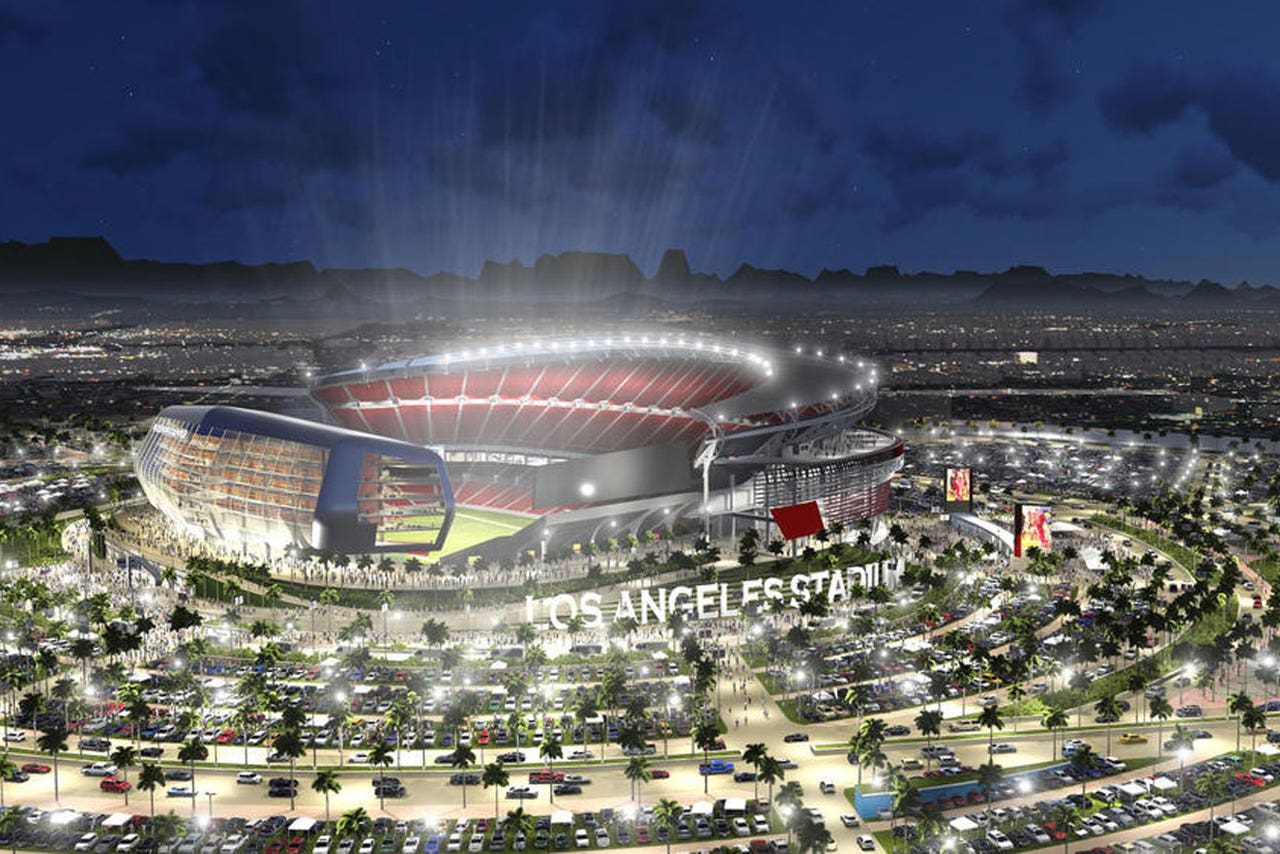 A financial analysis projects that a proposed $1.7 billion NFL stadium near Los Angeles would need two teams to call it home to be a steady money-maker for the city where it would be constructed.
The San Diego Chargers and Oakland Raiders are planning the shared stadium on the site of a former landfill in Carson, on the edge of Los Angeles, if both teams fail to get new stadiums in their current hometowns.
According to documents released by the city of Carson on Monday, consultant AECOM estimated that with two teams installed, the city budget would see a net fiscal gain in each of 40 years. Over time, the city could realize approximately $140 million from rent and other fees.
However, the report found that if a single team plays in the stadium, the city budget would face "annual fiscal losses in most of the first 30 years." Thereafter, according to the estimate, the city would bring in a total of $85 million.
The report was released in advance of a Carson meeting Tuesday, during which the City Council could endorse the plan and schedule an election for voters to consider it.
Chargers attorney Mark Fabiani called the report's calculations flawed. He said the report assumed the loss each year of $1.4 million in federal aid that could be maintained. Also, he said the report looked at tax revenues generated directly from the stadium, not the effect across the area that other research has shown would be an economic boost.
A separate study examined a host of issues, ranging from traffic to parking at the proposed site, when 70,000 fans would flood the area.
The report noted the proposal "lacks any detailed site plans," making predictions difficult. Not surprisingly, it estimated that traffic would be heavy on game days. There would be 10,000 parking spots on site, but thousands more would be needed for game days, it concluded. 
---
---