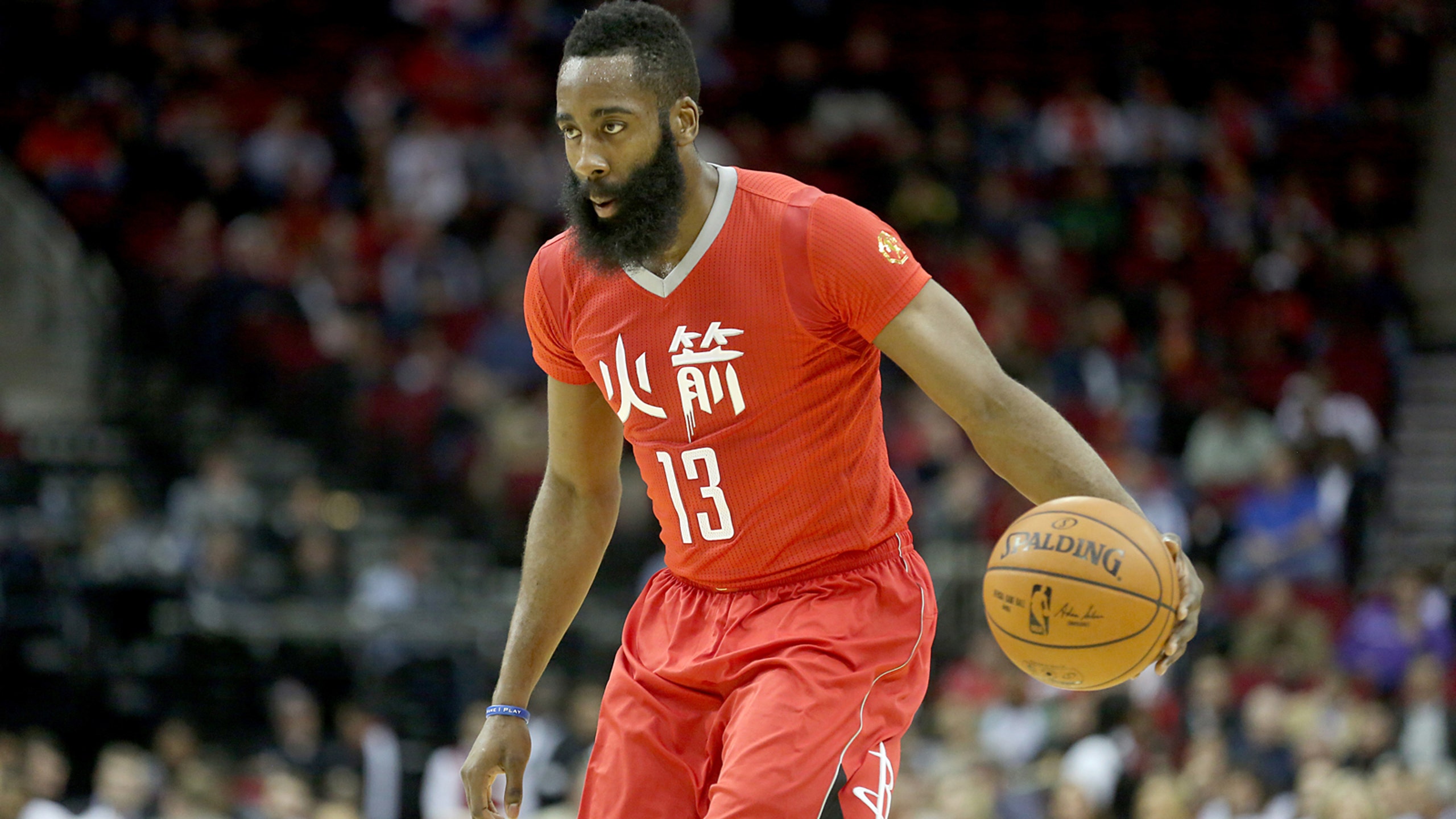 What went wrong in Houston? 3 reasons Rockets fired Kevin McHale
BY foxsports • November 19, 2015
When a team with legitimate championship aspirations starts the season 4-7 someone has to be the scapegoat.
In this case, as it usually goes in the NBA, it was the head coach. The Houston Rockets opted to fire Kevin McHale on Wednesday, despite the fact he helped guide the Rockets to the Western Conference Finals last season.
Whether McHale's firing was just is debatable. One thing is certain: McHale alone shouldn't shoulder the blame.
Here are three things that went wrong with Houston to start this season -- and three things the Rockets will need to correct:
1. A total lack of effort
While James Harden and Dwight Howard mostly danced around the issue, Trevor Ariza came right out and said it: the team isn't playing hard enough.
As one of Houston's best individual and team defenders, Ariza has the clout to say that. And more importantly, he's right -- the hustle plays, gained 50-50 balls and forced turnovers the Rockets had last season simply haven't been there this season.
The Rockets have always been a terrible defensive rebounding team (28th in defensive rebounding percentage last season and this season), but the ability to force turnovers and grab offensive rebounds helped make up for that. This season, though, they've been only league average in gaining extra chances via turnovers and the offensive glass.
It may not feel like a huge difference, but those few lost possessions start to add up, especially when you're playing terribly on the defensive end. After finishing eighth in the league in defensive efficiency last season, the Rockets currently rank 27th. There's an arrogant laziness at play. The Rockets stand around, close out late, rotate poorly and refuse to get physical.
Having Howard play bigger minutes and not miss games entirely will eventually help, as it's hard to construct a defense when the anchor keeps changing.
Ultimately though, it all comes back to effort, which is the main indictment on McHale as a coach this season. His team stopped playing hard for him.  
2. James Harden's bad nights
One of the best things about having a superstar like James Harden is that a pecking order is naturally established. He's the top dog offensively, and everyone else falls in line.
Harden's style of play really only works if he's making shots, though. He's had some uncharacteristically poor performances, and the Rockets have lost nearly every game in which he has struggled.
No matter how established the roles are, it's still difficult to bust your butt defensively after watching someone else go iso and miss his 15th attempt of the game. It's only natural.
Harden is shooting 30 percent (38 for 126) from the field in Houston's seven losses, and it's hard to treat that as a coincidence. Unlike last season, Houston's defense hasn't been good enough to survive many bad nights from Harden.
So what's the difference with the bearded one? You can blame a Kardashian if you want, but Harden's 3-point stroke is the culprit. He's shooting 26.3 percent, a far cry from his 37.5 percent clip last season. Reversion to the mean is coming, but McHale won't be around to see it.
3. Ty Lawson has been one of the worst players in the league
While Harden has been inconsistent, Lawson has been consistently terrible. He's shooting 31.8 percent from the field, 25.7 percent from three and is scoring a measly 8.6 points per 36 minutes.
He's genuinely been one of the league's worst players, and if he didn't have a long history of productive play under his belt, he'd be riding the bench instead of playing 35 minutes a game.
Will Lawson turn it around? Maybe. But to say he's struggled to find his role in Houston would be a massive understatement. Lawson has been rendered a spot-up shooter offensively, which essentially makes him a worse version of Patrick Beverley, At least Beverley is a tenacious defender; Lawson has a lot of terrible defensive habits he brought with him from Denver. You can survive with one lazy defender in the backcourt. You can't have two, and that's the case when Houston plays Lawson and Harden together.
It's hard to know what the solution is. Houston has found big success riding Harden offensively and clearing out to let him do his thing. Lawson, meanwhile, needs to be the ball handler in the pick-and-roll to have a positive impact. If it comes down to it, Harden is going to win that battle for the ball every time.
You would think that staggering Harden and Lawson's minutes would make sense, but then you have to strip a big-name point guard of his starting spot while he's struggling, which could lead to more chemistry issues.
Rockets GM Daryl Morey is smart, but bringing in another poor defender who needs the ball in his hands hasn't been the best fit. It's a small sample size and you need to allow for an adjustment period, but if you're looking at Houston and asking what has changed, the addition of a wholly unproductive point guard is the biggest difference from this season to last.
Houston has the talent. This is a system that runs on Harden's scoring, a strong defensive team effort and a lack of ego throughout the supporting cast, however. Until those three things are present, Houston's struggles will continue, no matter who is roaming the sidelines.  
---
---