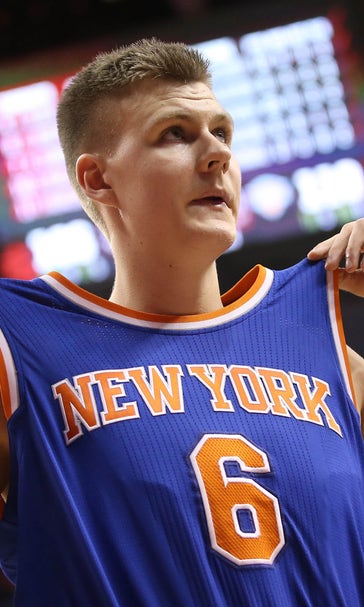 Three things to know about Porzingis, the Knicks' new sensation
November 18, 2015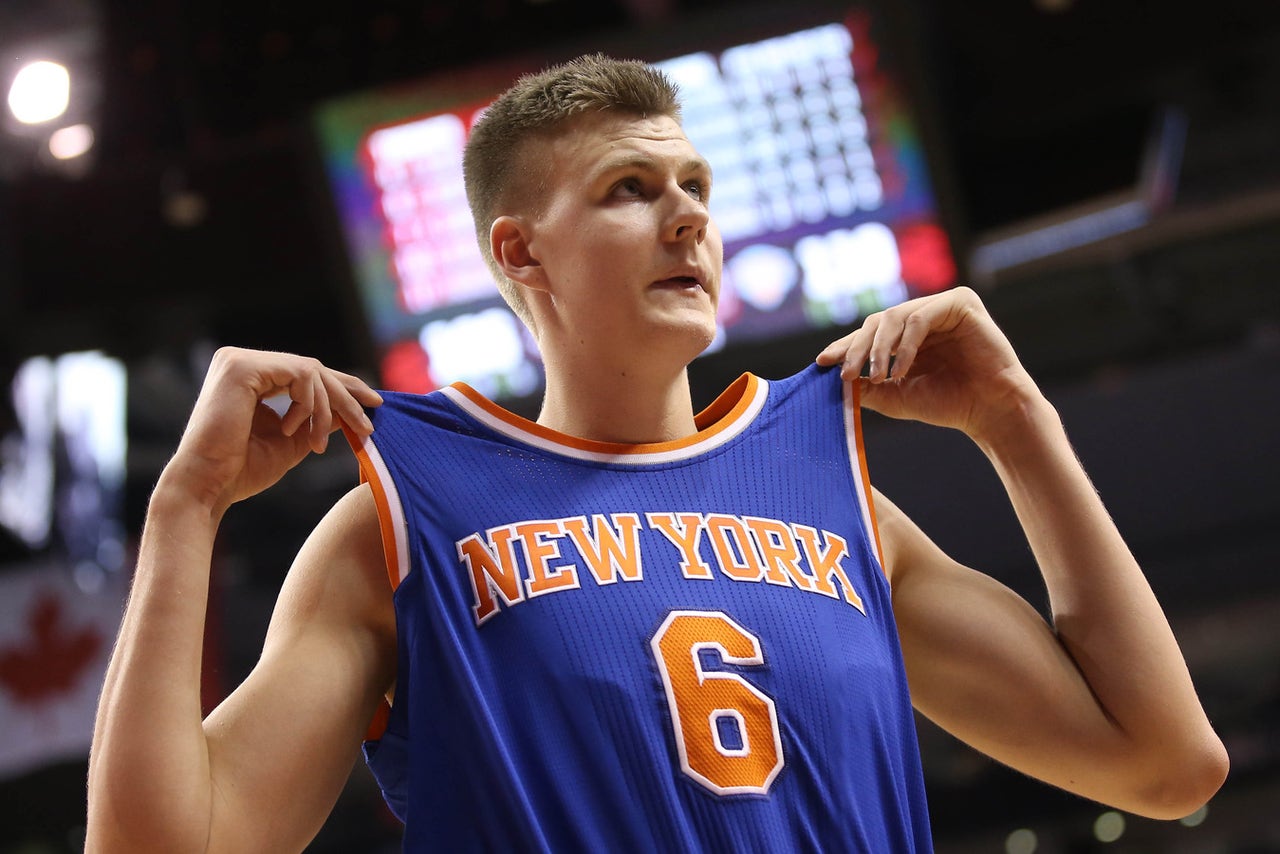 Do you hear the cheers emanating from the East Coast? The New York Knicks have reason for hope once more, and it's because of rookie Kristaps Porzingis.
Yes, the same 7-foot-2 draft pick who was loudly booed by the partisan New York crowd on draft night now has Madison Square Garden losing its collective mind on a nightly basis.
If you haven't been watching the Knicks, or if you're unsure why people are so excited about Porzingis, we can't really explain it. Not fully, anyway. It's a combination of the desperate recent times for the Knicks, the allure of hope and some very good basketball.
How good? Here are three quick things you should probably know about Porzingis, especially after his big game on Tuesday night against the Hornets:
1. Porzingis just became the youngest Knick ever with 25 and 10
Anyone who saw Porzingis' rough approximation of a Hakeem Olajuwon-esque "Dream Shake" on Tuesday is well aware of the level of polish on Porzingis' offensive game. What's been surprising early is the big man's nose for rebounds -- especially when they lead to putback dunks. He already has a pretty hefty highlight reel of dunking over unsuspecting rebounders:
With 29 points and 11 rebounds on Tuesday, Porzingis fell just shy of joining Patrick Ewing as the only rookies in Knicks history with 30 points and 10 rebounds in a game.
2. Porzingis is happy to face the New York pressure
When fans booed Porzingis at the draft, he didn't take it personally. Instead, it was just more evidence of how passionate Knicks fans are (via Yahoo! Sports):
"The first day I got drafted, I felt the fans were really passionate about basketball and there was going to be a lot of pressure. I knew that, but I wanted to be in New York because I love pressure," Porzingis told Yahoo Sports. "I knew we could do big things here in the future. If you can succeed in New York, you can succeed anywhere."
That famous New York pressure has turned some of sports' best prospects into mincemeat. Porzingis, however, is thriving on the energy and the expectations. If the Knicks are expecting him to take them back to title contention, Porzingis is happy to oblige.
3. Even Carmelo Anthony is deferring to Porzingis
Anthony is one of the best passing forwards in the NBA, at least in terms of passing skill. He's just not always eager to share the wealth, since he's such a fantastic scorer in his own right.
But even the Knicks' highest-paid player is recognizing just how good Porzingis is. Where Anthony might otherwise force a shot, he's looking to get the rock to the rookie:
This is the part where we own up to Porzingis' faults. No, he's not perfect. His field goal shooting (40.7 percent) is pretty bad, and he makes rookie mistakes on defense.
For now, however, let's look past all that. Hope lives in the Big Apple, a year after the worst season in franchise history. And hope is a good thing.
---
---